"Aurora" was entered into the Urban Confluence Competition, an open call for proposals that serve as an icon for Silicon Valley at a monumental scale.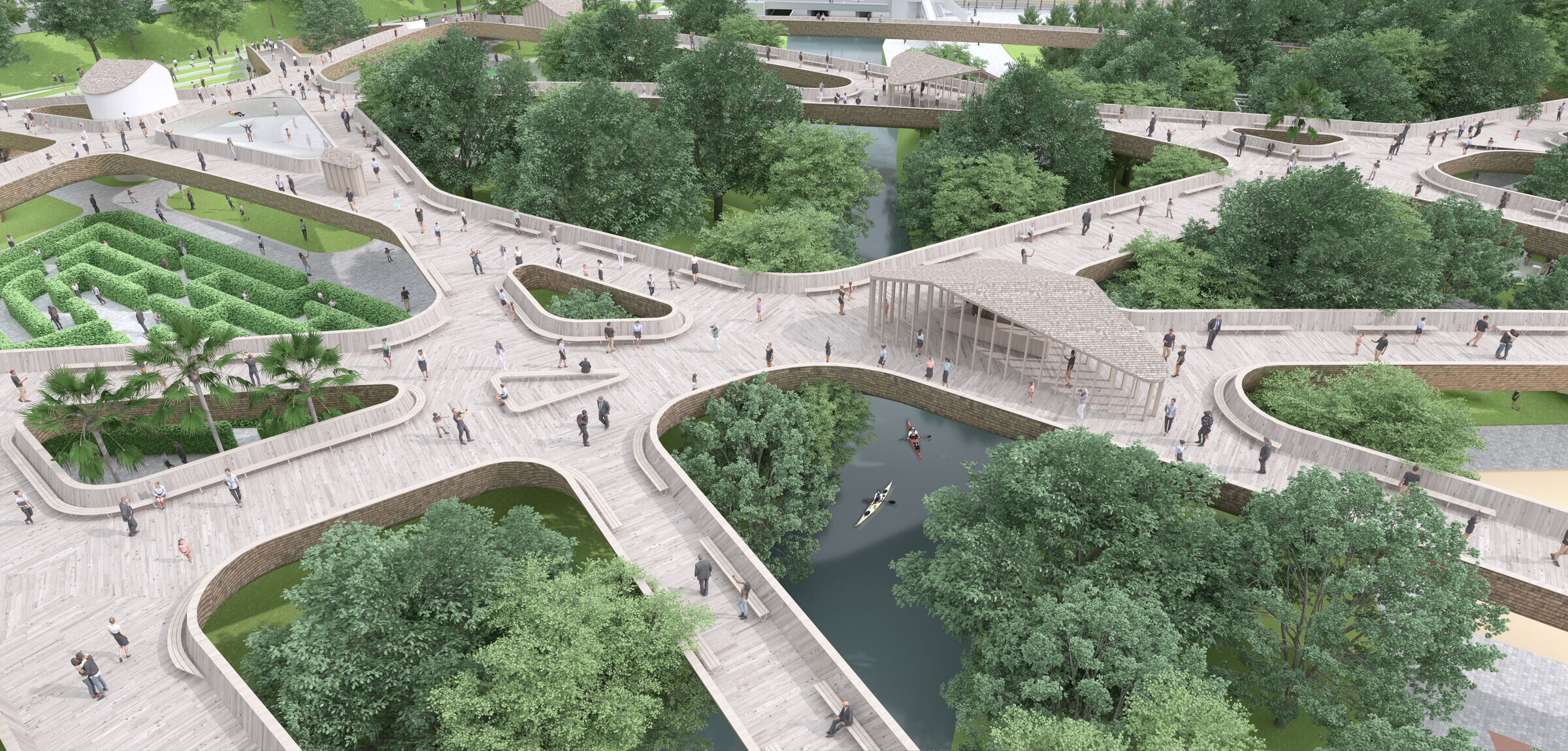 From the Bering Strait to the Golden Gate, bridges have connected people throughout the course of history. While the principle purpose of this ancient form of infrastructure has been to get from point A to point B, Aurora reconsiders the fundamental purpose of bridges by focusing on the journey in between. Inspired by the confluence of Guadalupe River and Los Gatos Creek, Aurora unites a multitude of trajectories and moments of intersection into a network of possibilities and discoveries.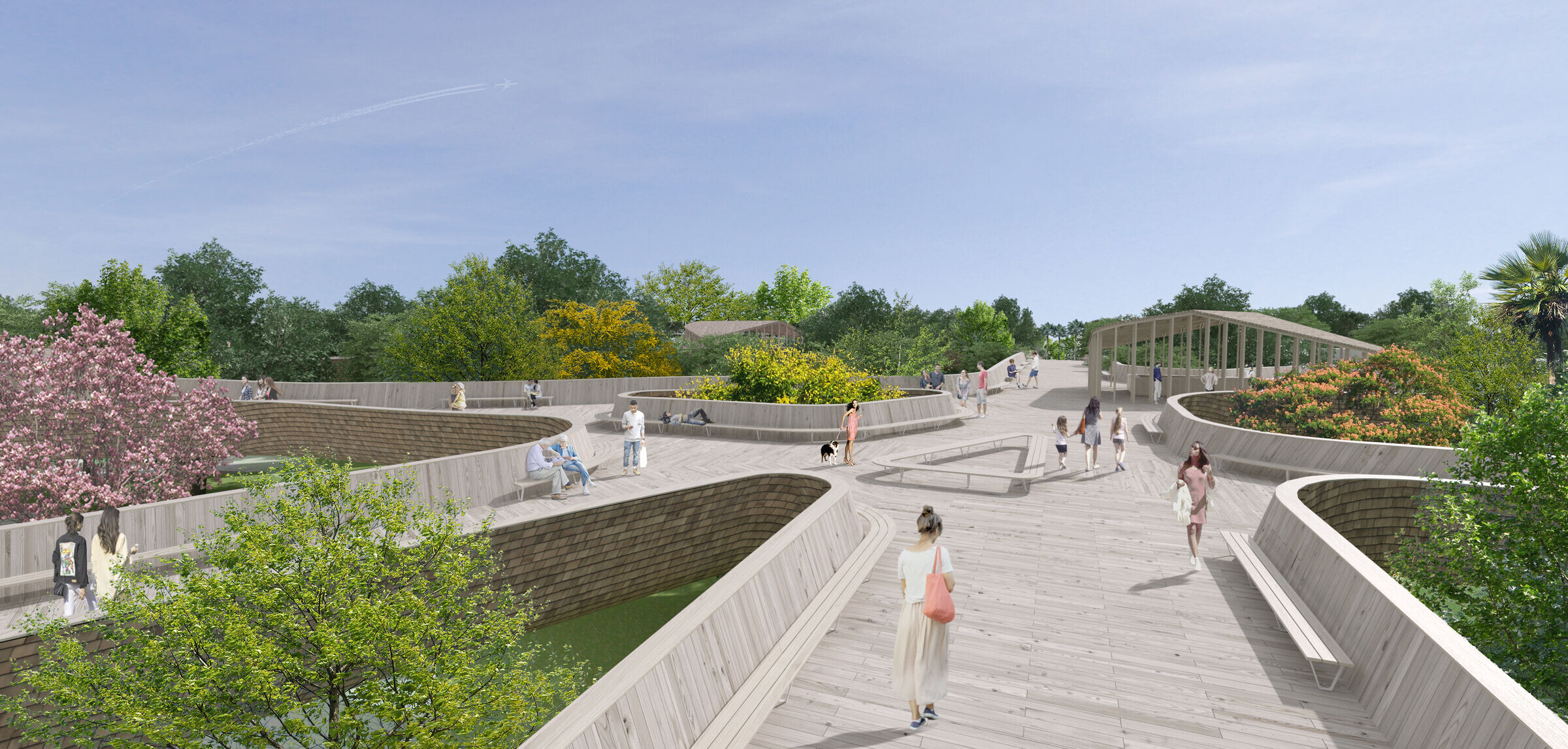 As Arena Green slopes downwards to the riverbank, Aurora arcs gently towards the sky, creating a public to experience that intertwines with multiple tiers of nature, from ground level, to striding alongside leaves, to peaking above the canopy.
A set of ground level pathways closely shadow the omni-directional pedestrian bridge above, which provide shade on sunny days, shelter during inclement weather, and a source of artificial lighting during evening hours. Interspersed within the project's circluation routes is a mosaic of public programs, community facilities, culture centers, and green spaces that collectively serve as the heart of downtown San Jose's future downtown expansion.