Year: 2021 | Location: Jardins, SP - Brazil | Area: 201m²
The Autem duplex project, located in the city of São Paulo, has an important view of the city. From there, we decided to enhance this characteristic by freeing almost the entire glass facade on the lower floor with open spaces.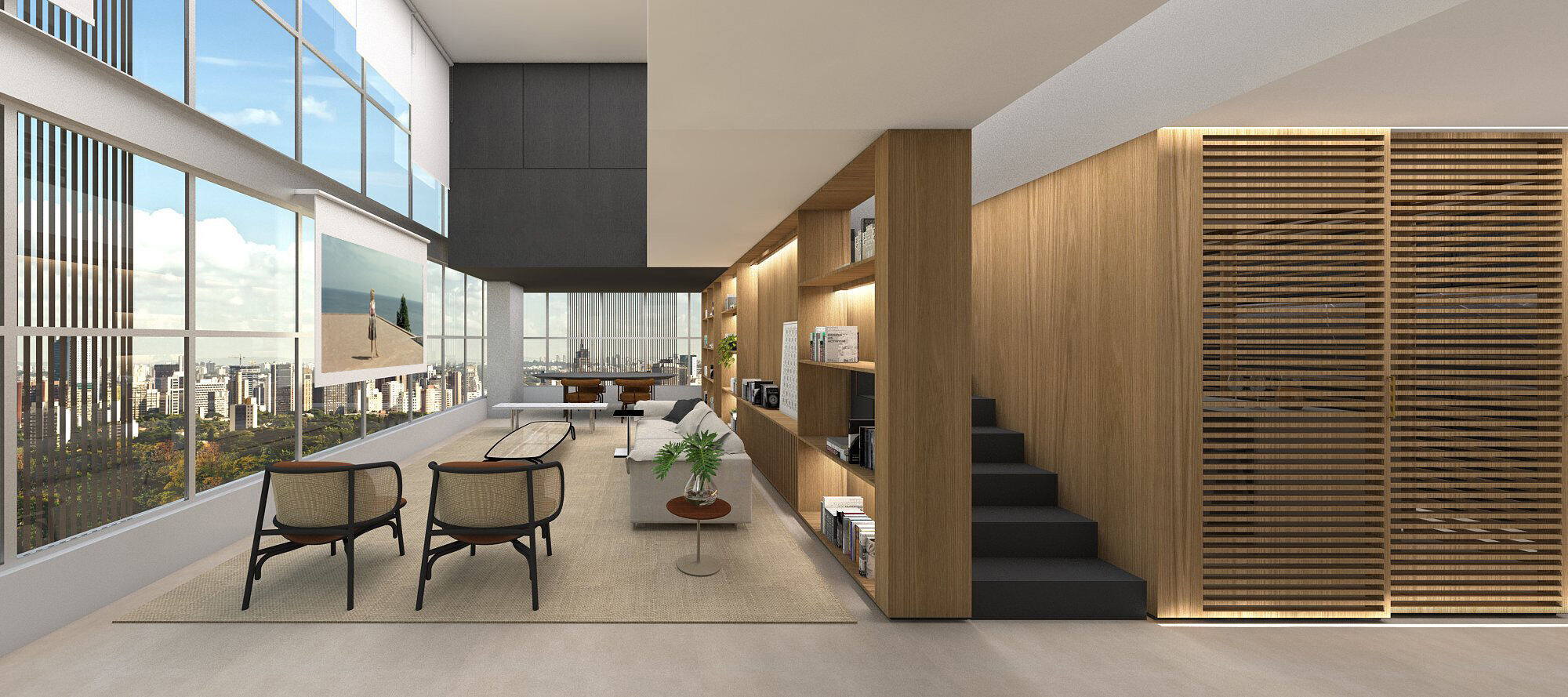 Thus, we occupied the central part of the plan, with the social uses, the staircase and kitchen, which function as a functional island. This allows the resident couple to circulate around these spaces in a fluid way.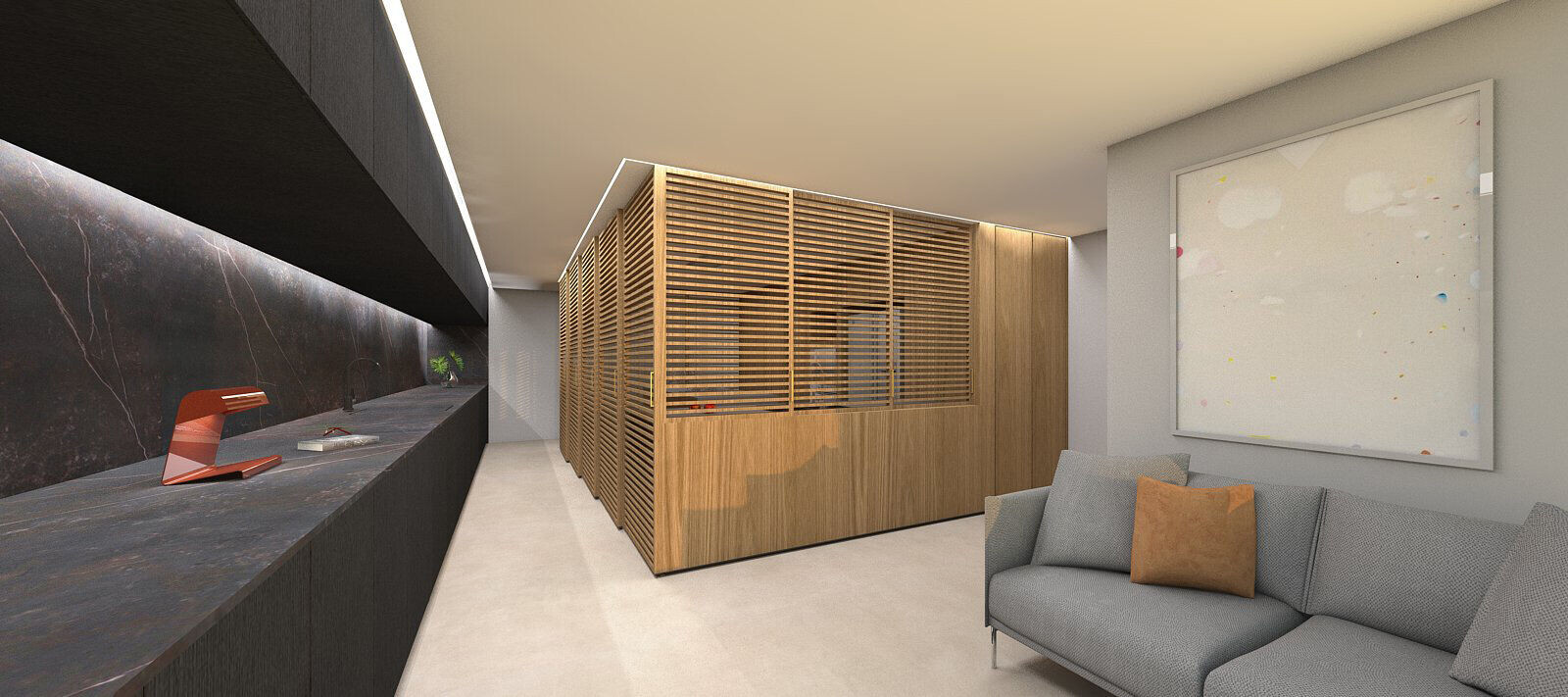 The laundry and tv room were grouped into a nine meter horizontal furniture, identifiable by a different color (black) and material, to enhance the protagonist and supporting roles in this project.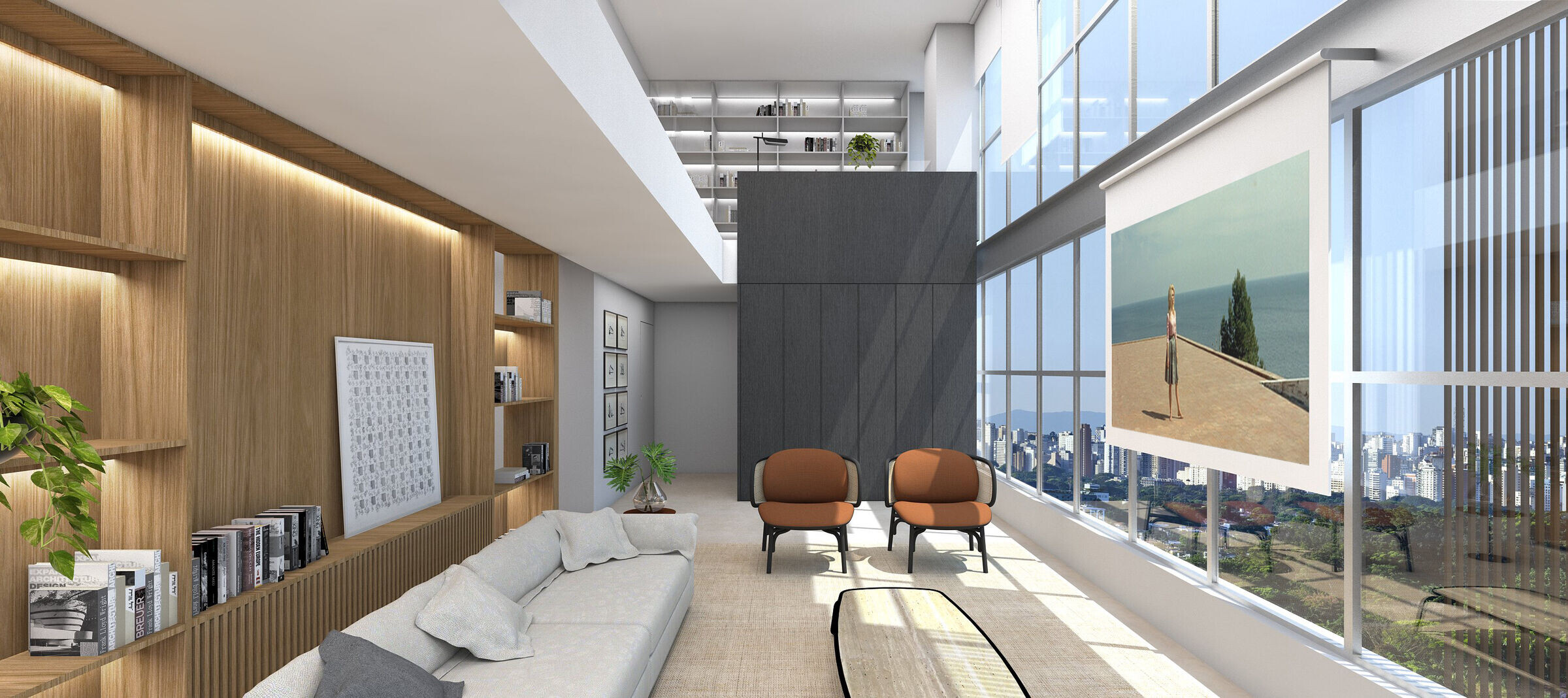 In the upper floor plan, which occupies only a part of the apartment (freeing the rest for a double height ceiling in the living room), another logic was established. The staircase leads to the two suites that give complete privacy in relation to the rest of the project, although the windows are also floor-to-ceiling as on the lower floor.
The master suite has two independent baths and the showers are on the building's original balcony. One of these baths is shared with the guest suite, which can be adapted to various functions in the future. The home office is at the opposite side of this floor, sectoring different functions.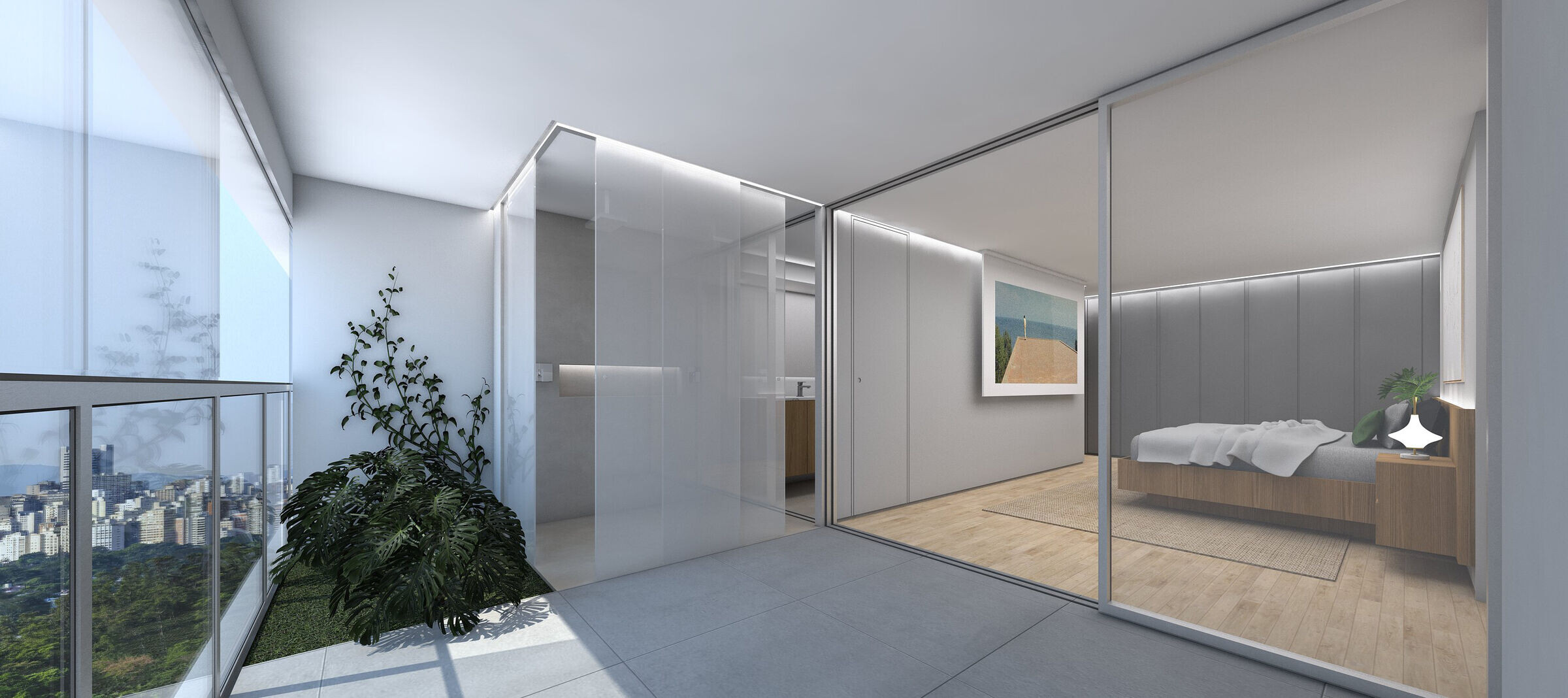 Wood is the main material of the project, as it identifies the living room´s bookcase and the functional island on the lower floor. The dekton and gray joinery harmonize in balance with the composition. The Autem duplex offers spaces of possibilities, since the integrated plan allows different occupations of the space, always in visual contact with the outside in a contemplative way.