The Space was in Industrial area, needed to be designed including workshop and theattached office space. Few additional service spaces like storage and servant cabin and car studio with a gross area of 6000 sqft. One of the main requirements of the client to have space for at least 8-10 cars with specified bay for servicing.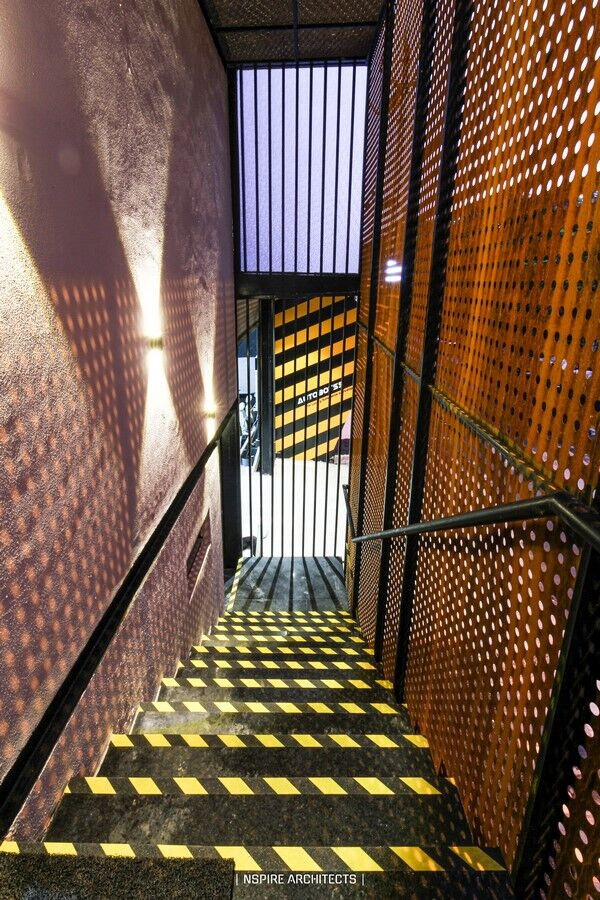 The workshop has essentially been divided into 3 major segments for clear work allocation- office space, automobile space, utility space!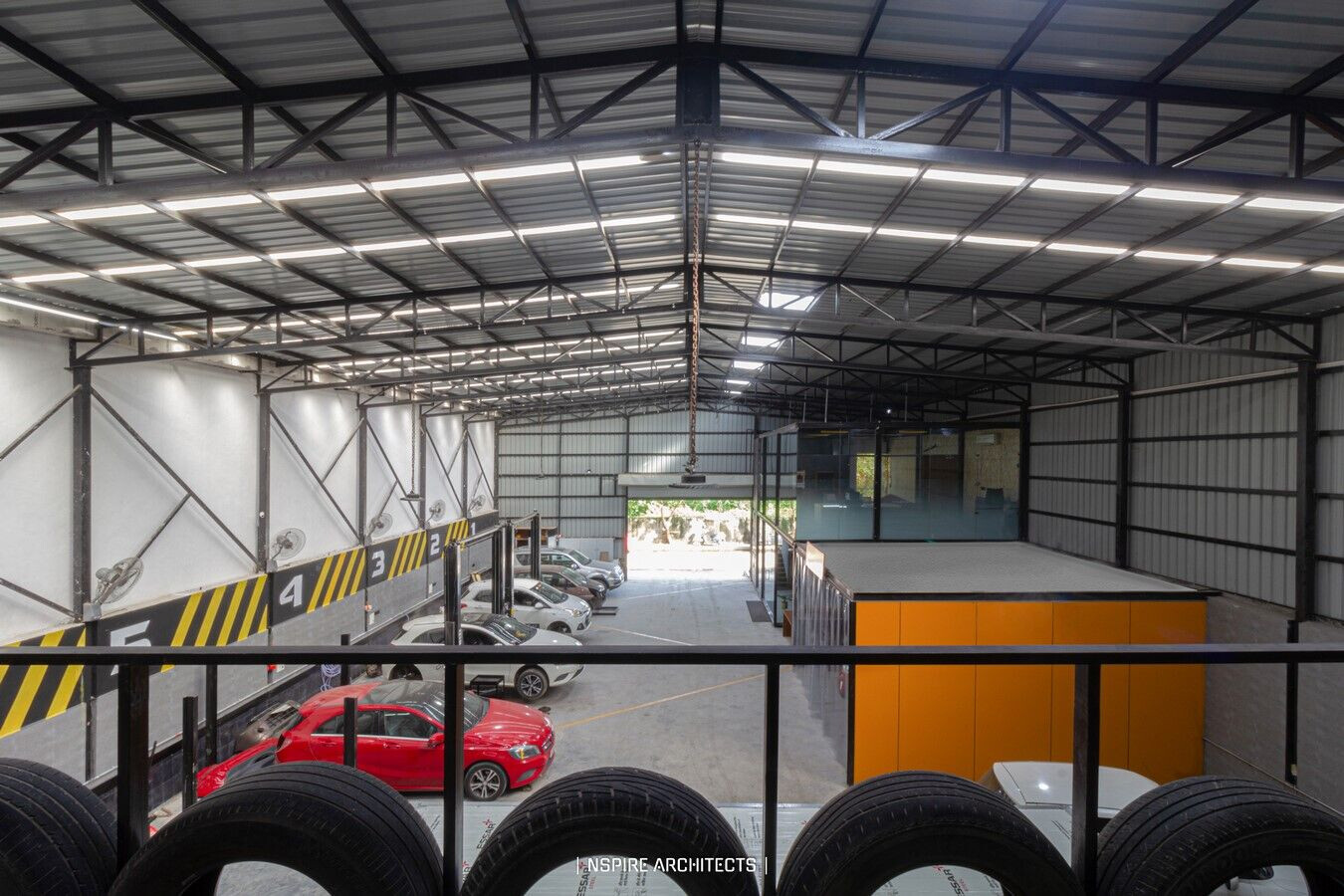 The metal skeleton structure system is used in the entire space, while the columns have been kept exposed dividing all the car bays visually. Carefully placed Exposed structure creates a series of verticals and inclined lines which adds up to visual experience to visitors within the interior spaces of the structure. Plane RCC Floor gives gray canvas to the space which is divided with yellow tile inlay for the directional pattern.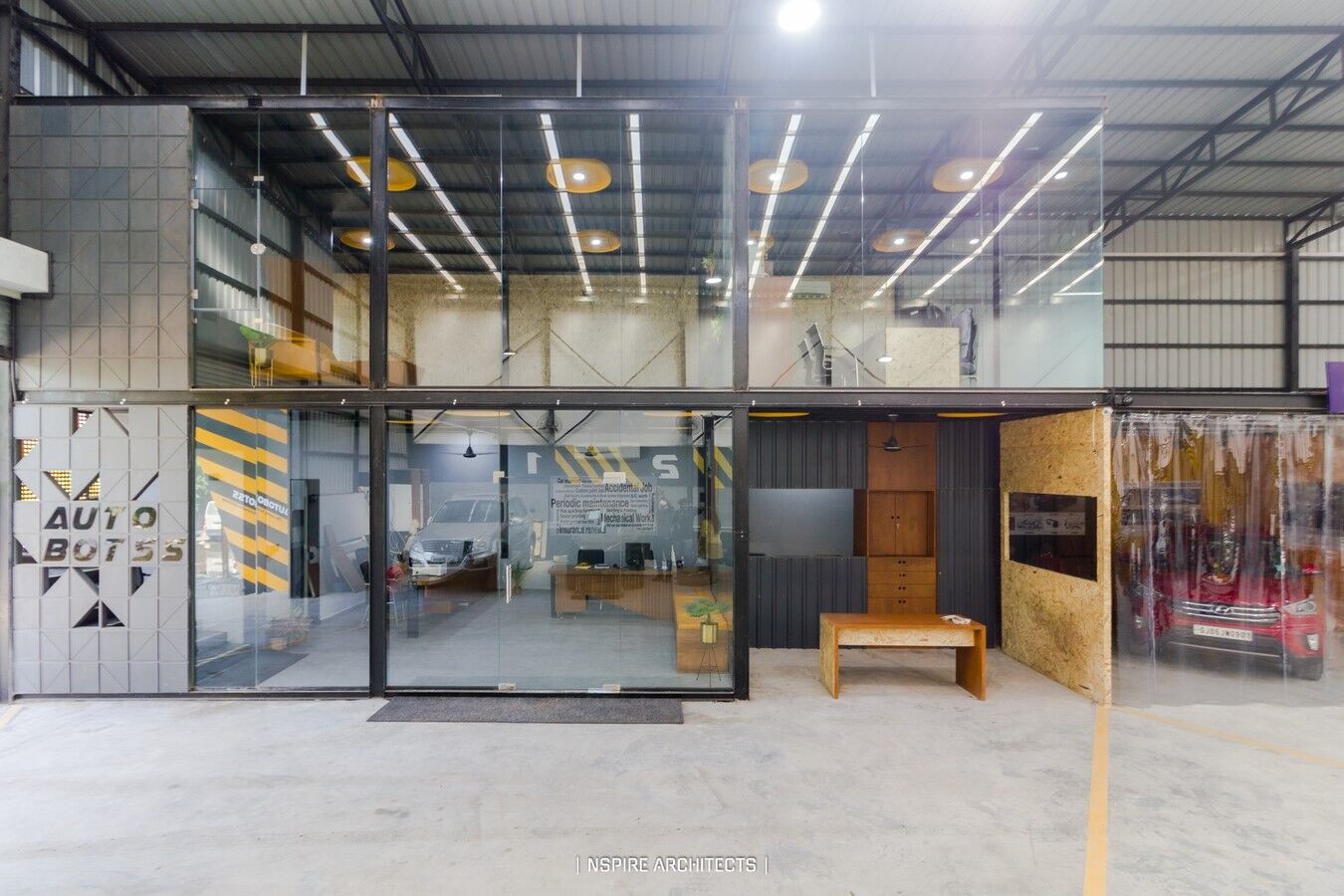 Lack of space gave an obligation to stack up the reception area and client's office and we kept glass as enclosure and made both areas transparent so visually accessible. We thoughtfully placed the client's office in a spot where the whole workshop can be examined from their working desk. Both these areas hold the essence of industrial and exposed material including exposed structural grid,ply,cement sheet, osb boards.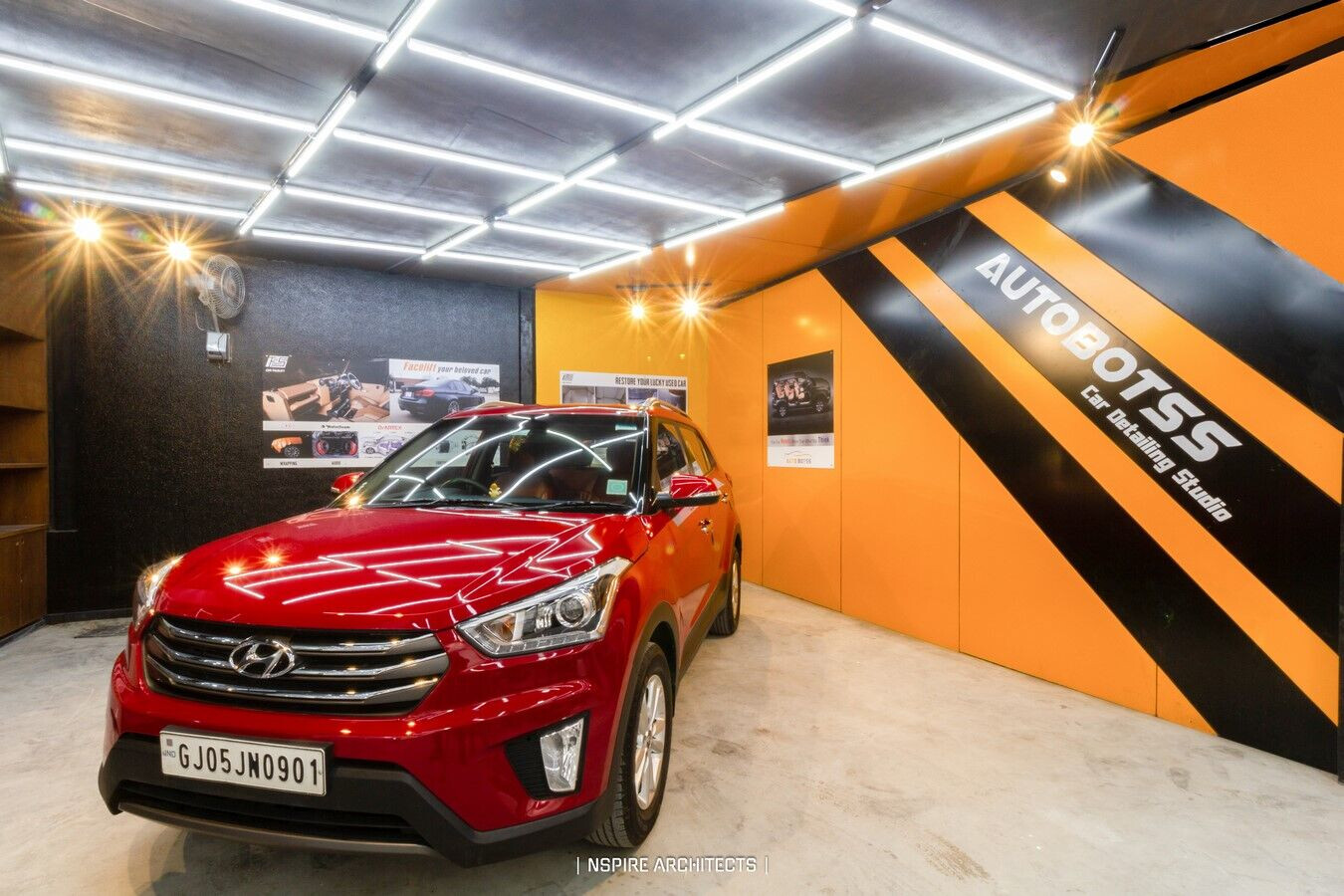 The facade mainly contains different types of treatments such as closed, semi closed and wide opened facade according to its requirement. It is closed with a corrugated sheet on the car service area open in the entrance and semi covered using perforated exposed metal sheet for staircase.Moreover, the mezzanine floor inside the workshop is introduced for extra storage and other utility.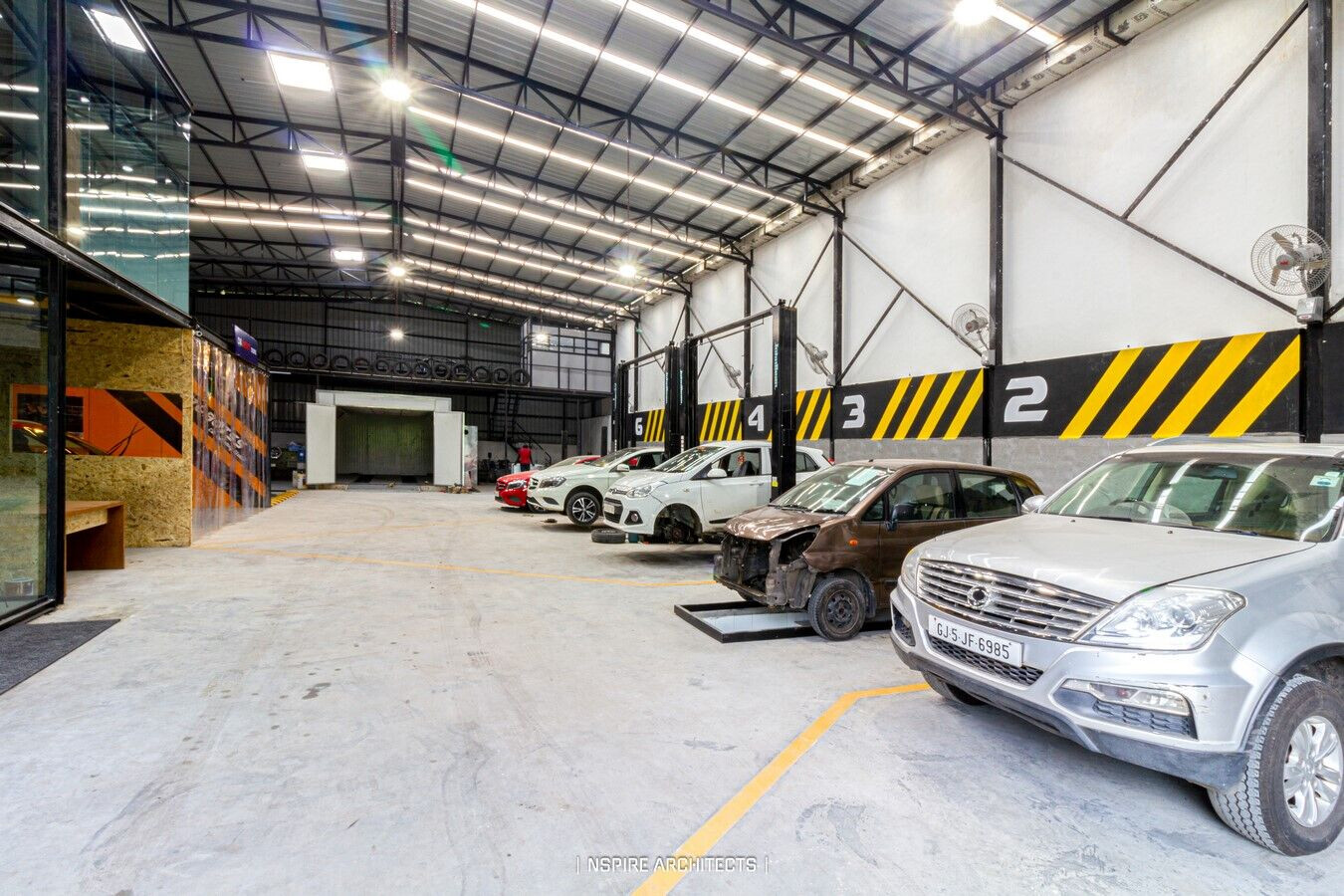 For associating this space with cars in a distinct way we thought of introducing black and yellow inclined markings which we usually come across on streets to guide Vehicles. This marking starts from the facade canopy of the building, to horizontal band above car bay with bay number markings and continues in interior balanced with other neutral colors. This theme can be felt in any glance of the workshop.