The project integrally reforms a semi-detached house on the outskirts of Madrid, which consists of three levels and a garden terrace. Due to the limitations imposed by the community of owners in which it stands, the project maintains the external envelope and it only transforms its interior through an intervention that redefines the idea of furniture beyond the object.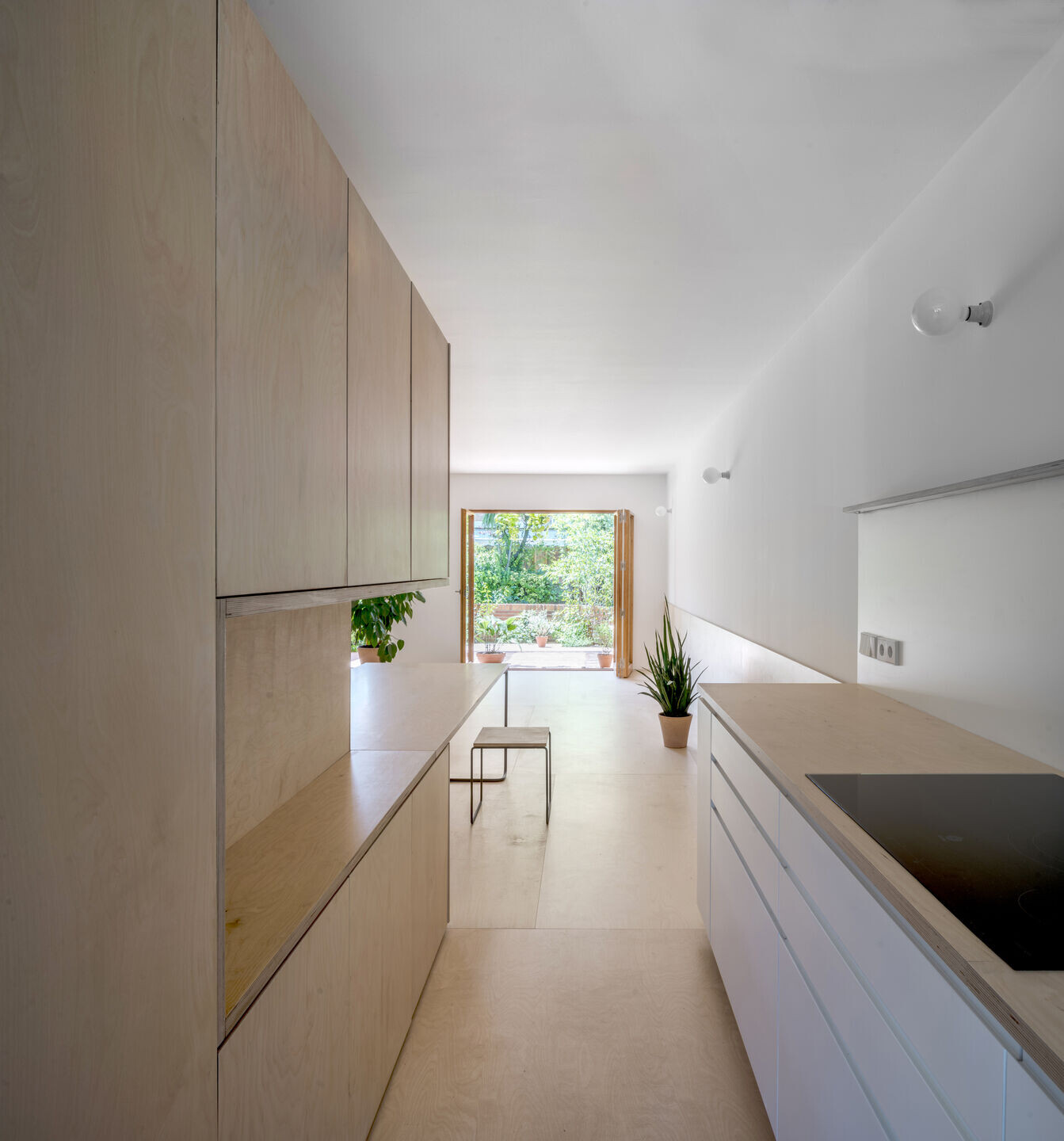 The project takes the condition of the material as the guiding thread of the intervention, and uses the same plywood boards to resolve the stairs, tables, benches, cabinets, kitchen, and floorings among other elements, all of them integrated into the different architectural supports. This uniform yet discontinuous material condition brings unity and warmth to the project while defining an interior envelope of its own that is distinguished from the support of the existing dwelling. A clear difference is therefore established between the building support with an abstract, white materiality and the superimposed wooden element that activates the different uses of the studio dwelling.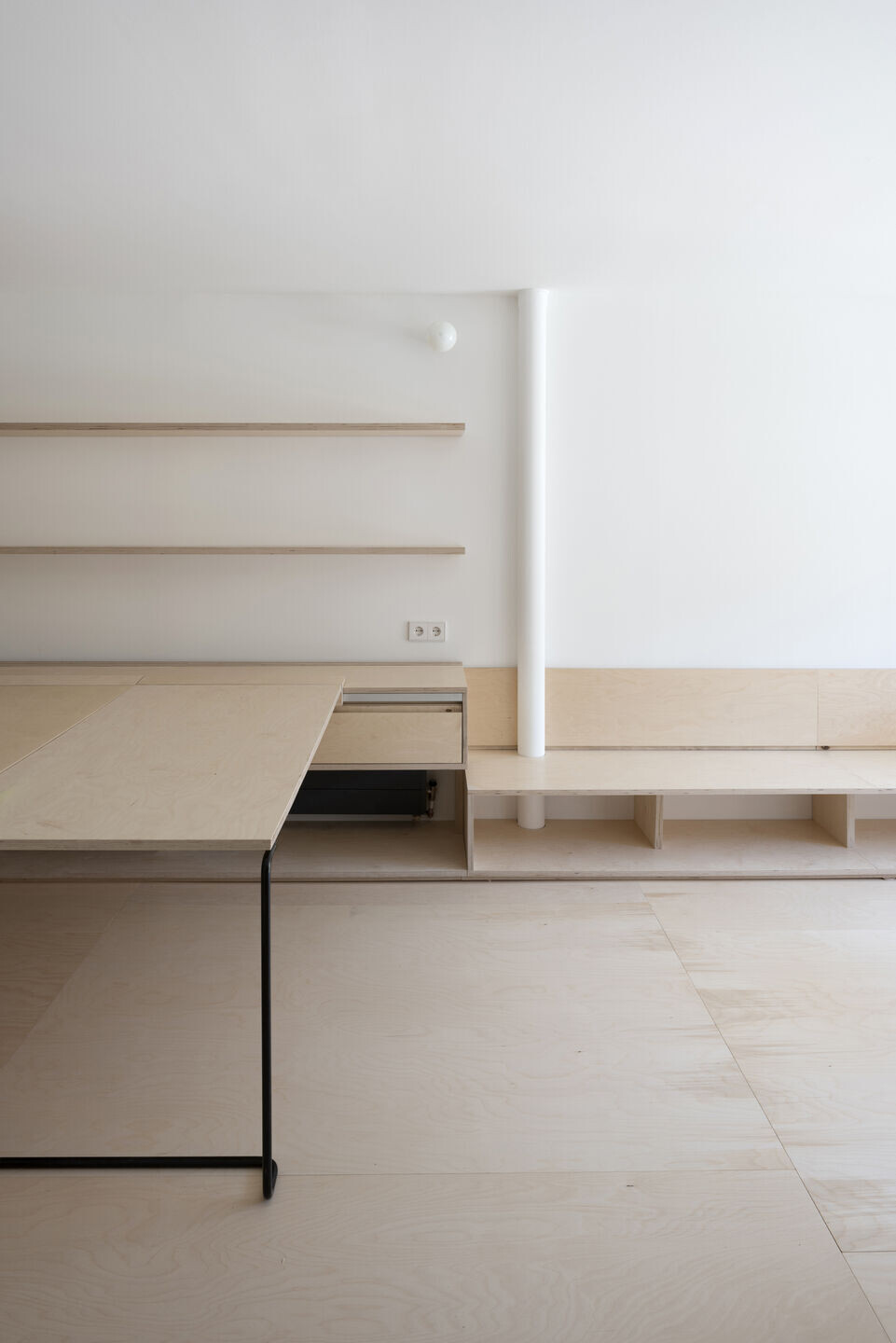 The project is organised on three levels on which all the original partitions have been eliminated in order to give greater spatial continuity on each one of them, as well as between the different floors. On the lower level, with direct access from the street, is a studio space. However, the mobile arrangement of its tables allows this space to be configured as a games area, a guest space or even a garage. The intermediate level also has direct access from the street and an outdoor terrace. This floor houses the communal living and kitchen areas. It houses a small nucleus with a toilet whose external envelope is composed of a system of doors and shelves that resolve storage issues. The position of this piece articulates the space of this level around it, which also integrates a large table that acts as the main meeting space of the house.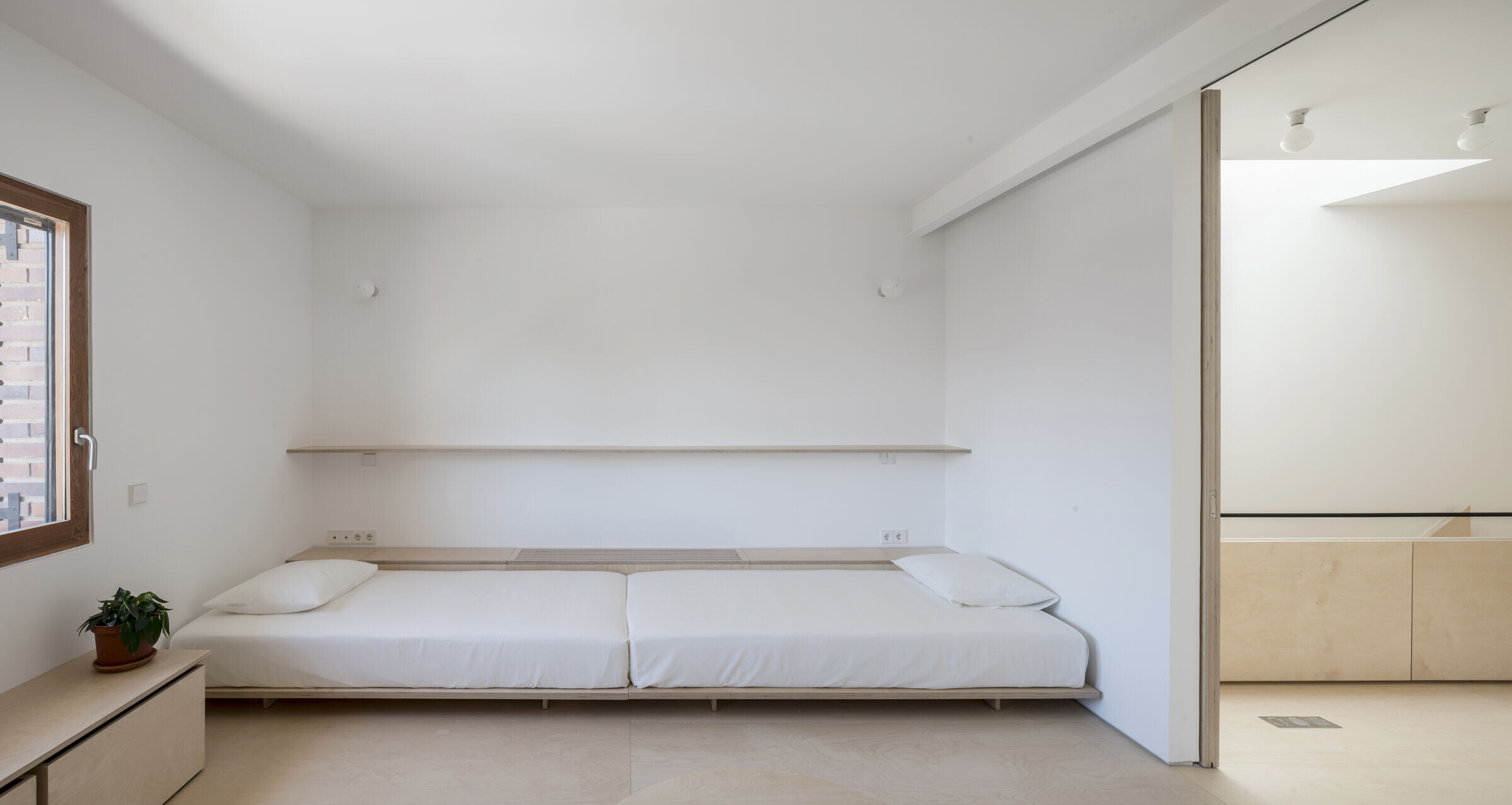 On the upper level the existing partitions were also eliminated and two large identical spaces were established with a nucleus of lavatories between them. The two rooms are identical in surface area with the intention of breaking down the traditional hierarchy of room sizes according to their user. Between the two rooms there is an intermediate space that avoids the idea of a corridor and becomes a living space with folding tables, lit from above through a skylight in the roof that has been placed above the staircase of the dwelling. This intermediate space on the upper floor can be used as a study or play area or as a small potting garden thanks to the amount of natural light it receives.