The essence of the modern Japanese market for collective housing is to make as many rooms as possible - sub-dividing limited space again and again until every family member will have their own room.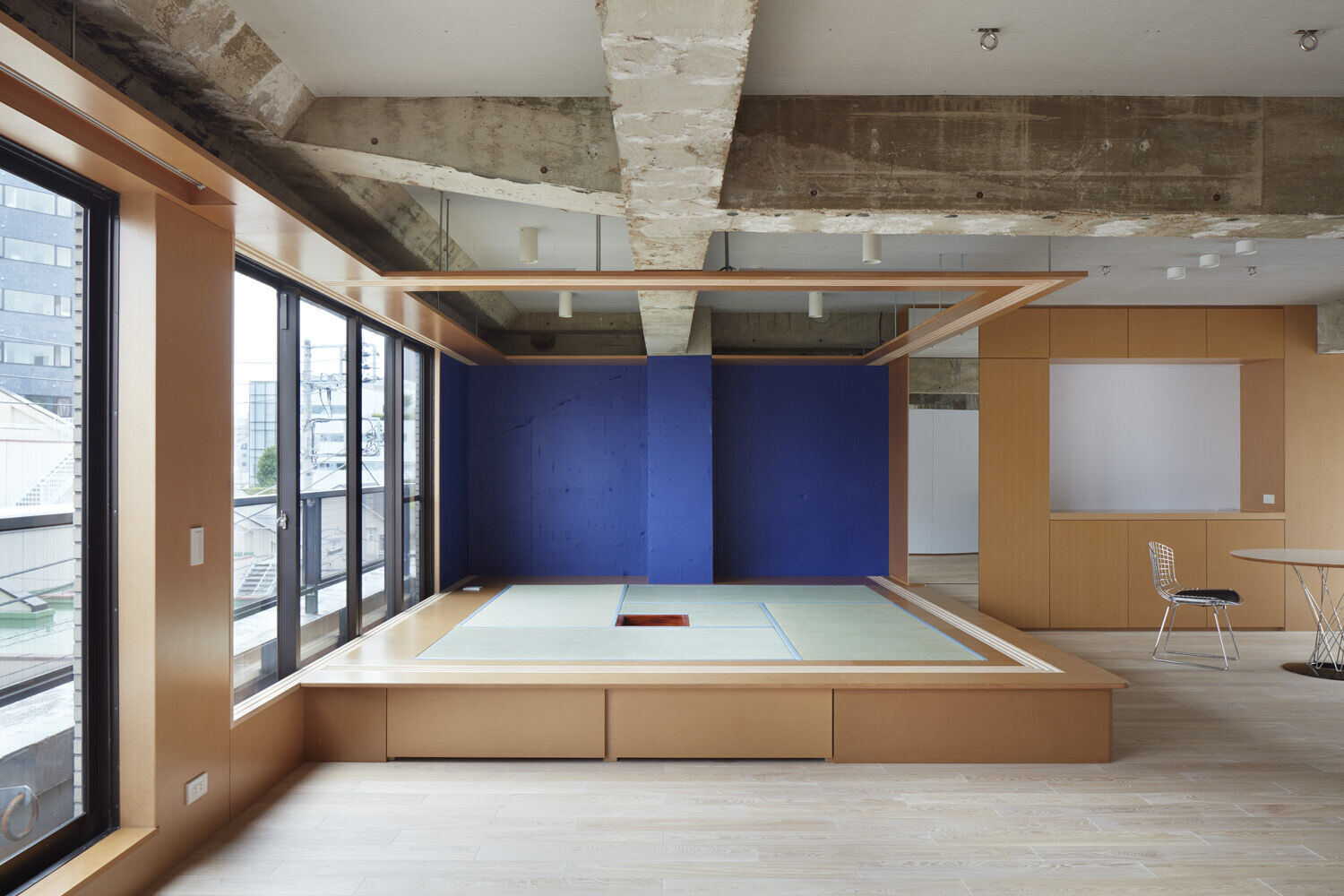 A degree of privacy is obtained by sacrificing spaces meant for communal life, while even more space is lost to create connecting hallways. Here the walls are all removed, creating a single family room and a large single bedroom that is subdivided and rearranged with mobile wardrobes, one for each of the family members.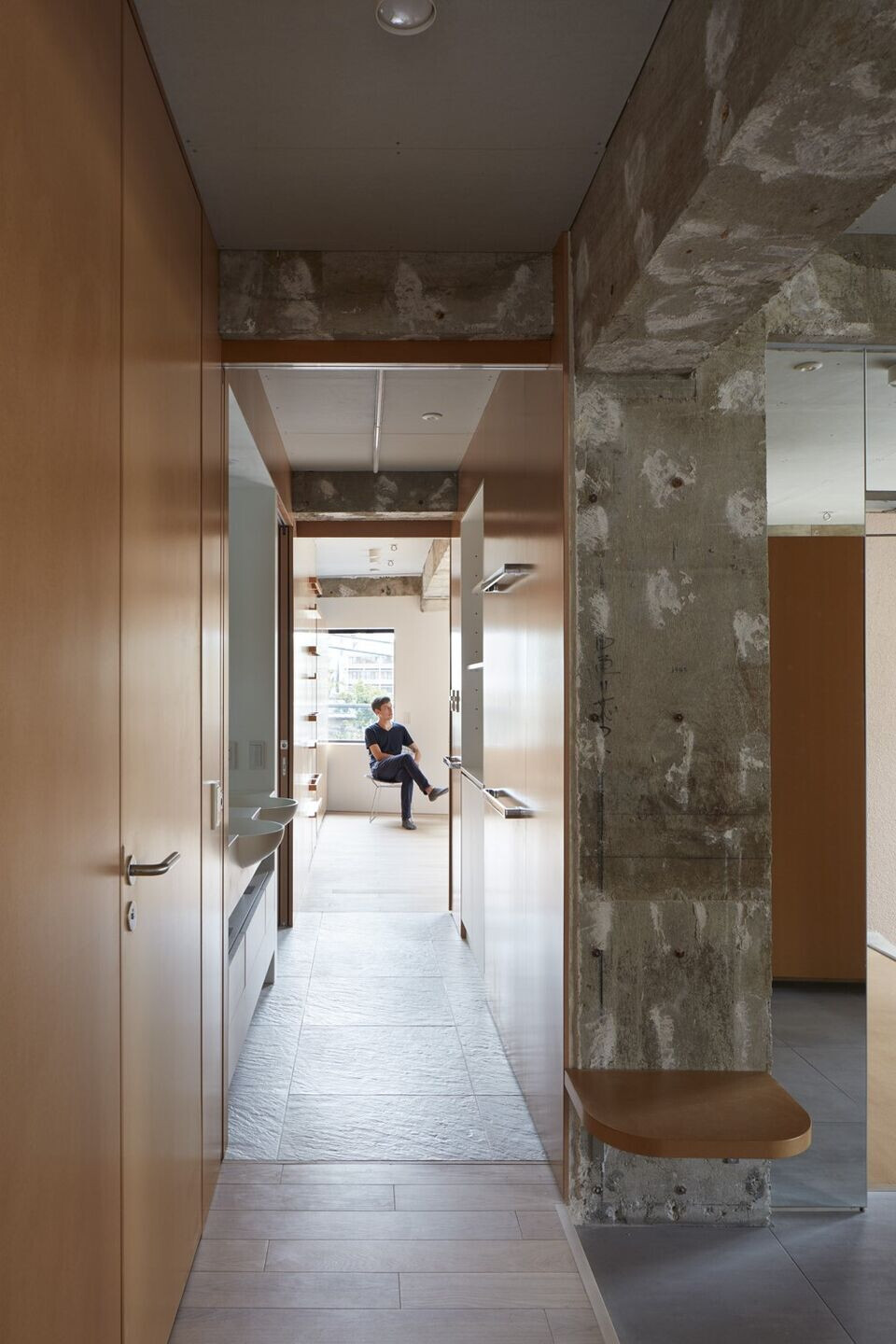 The short hallway that remains after this process of combining becomes part of the bath, while a guest room is created with a raised tatami plinth.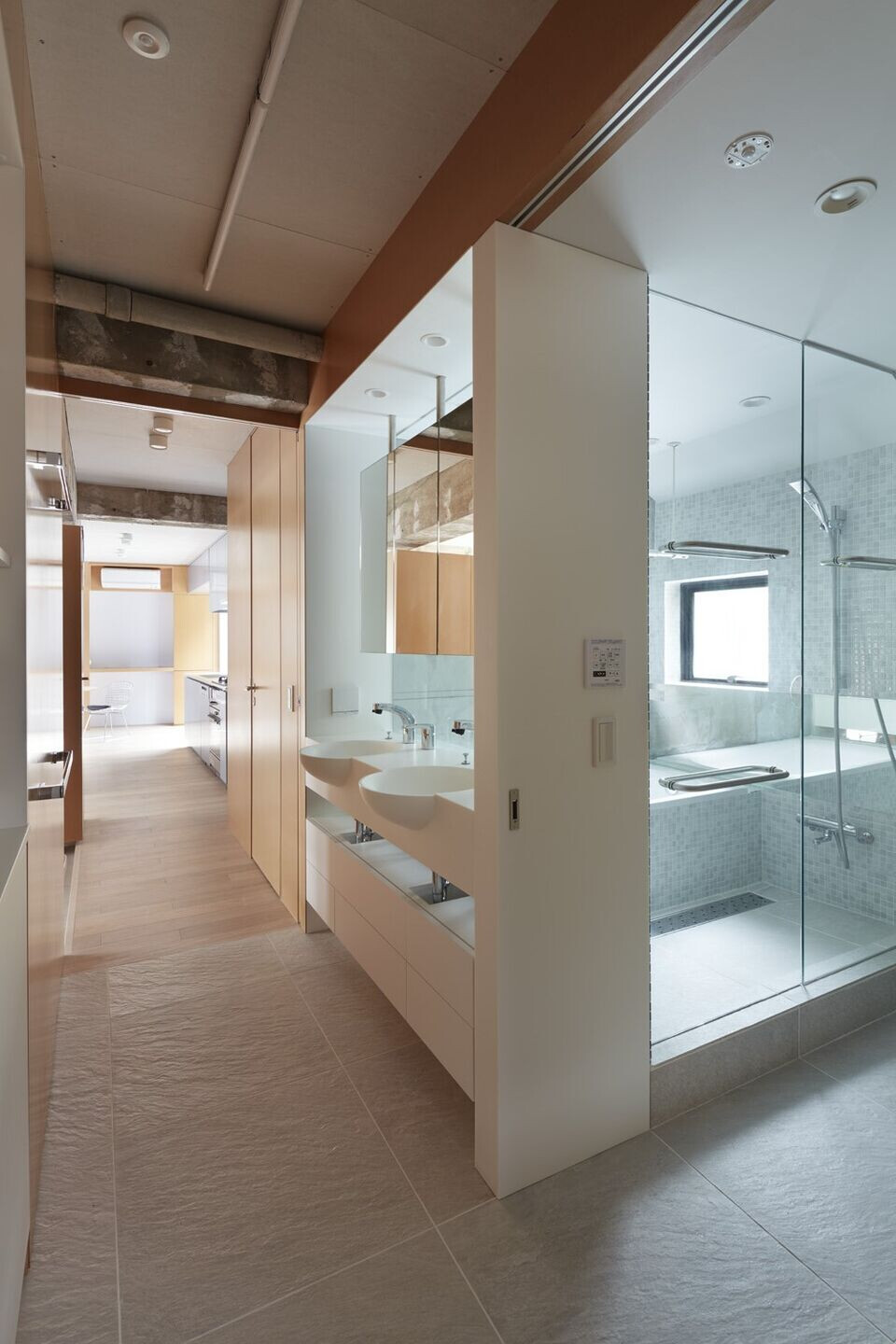 The apartment is defined by a series of communal spaces, reversing the previous order, and creating more from less.