Through the mining of furniture and objects, the intention was to create an environment full of symbolism, affection and memory.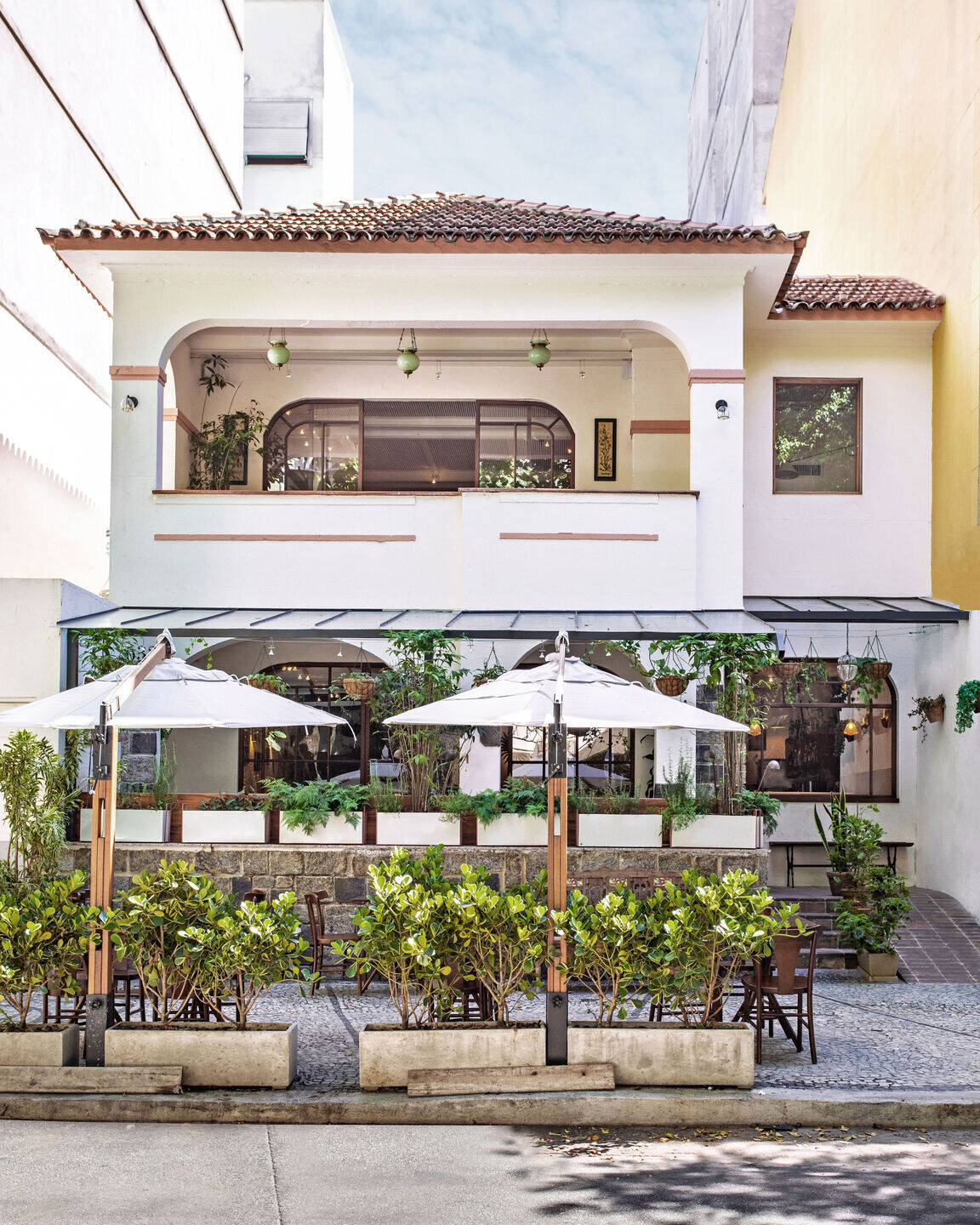 The original textures of the house were maintained and some items already present in the place were reused and relocated – such as the mud bricks that lined the walls of the inner hall and became flooring for the outdoor area. The craftsmanship is also present in the material chosen for covering both the floor and the wall: the hydraulic tile.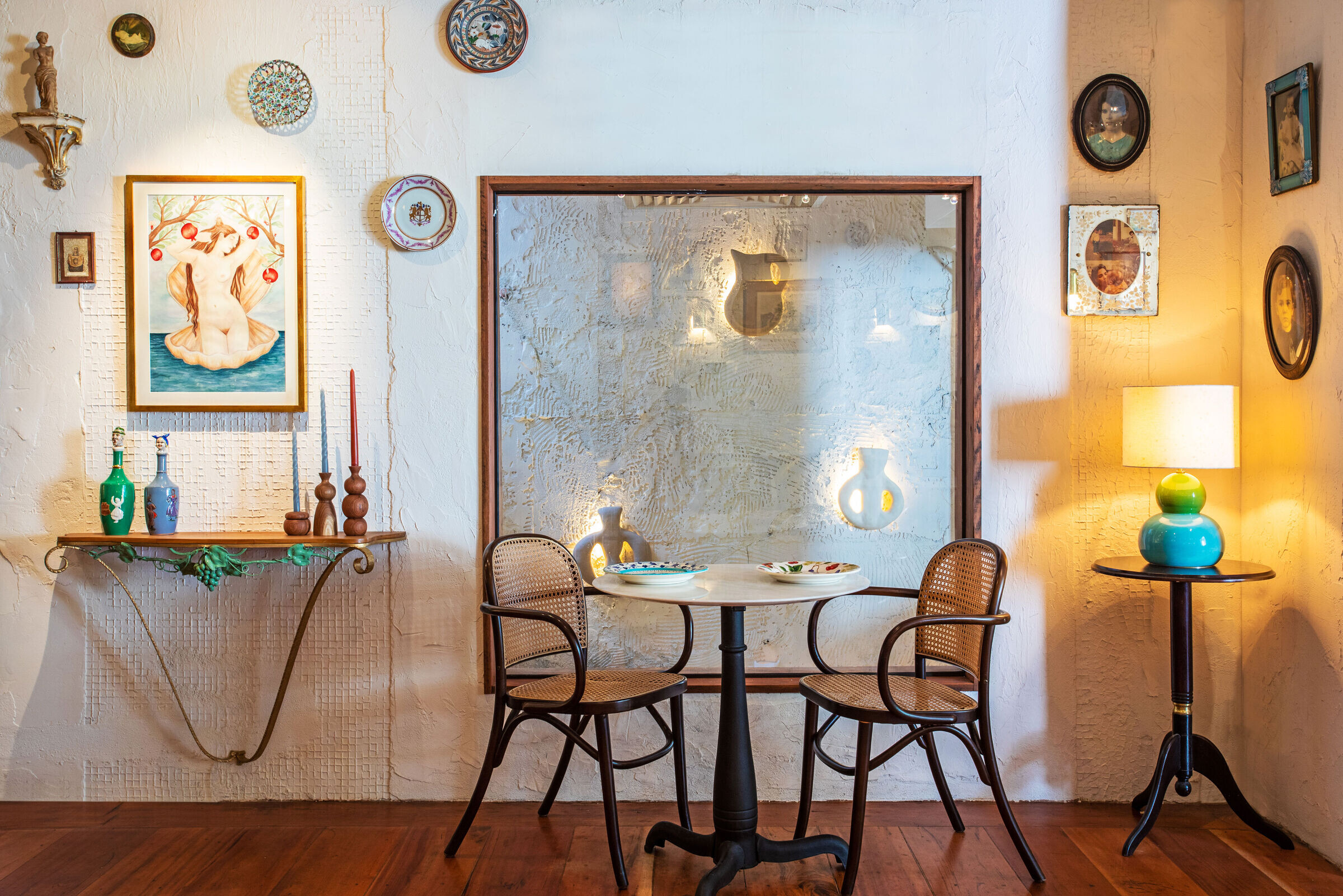 Minimalist lighting arranged on clotheslines enhances the placement of furniture, as well as vegetation and decorative items. Referencing the baroque theater, there are paintings on the ceiling and organic forms in carpentry details. The accumulation of elements such as language, in a profusion of colors, shapes and materials condensed in an ode to Italy.