This duplex apartment in New York's Greenwich Village presented some challenges. Typical of postwar high-rises, it had 8-foot concrete slab ceilings, small generic bathrooms, a miniscule kitchen, and linoleum floors.
The overarching goal was to create spaces with unique atmospheres that add up to a coherent whole. On the lower level, a conservatory, created by demolishing the exterior wall of the kitchen, blends the inside with the outside and provides casual living space.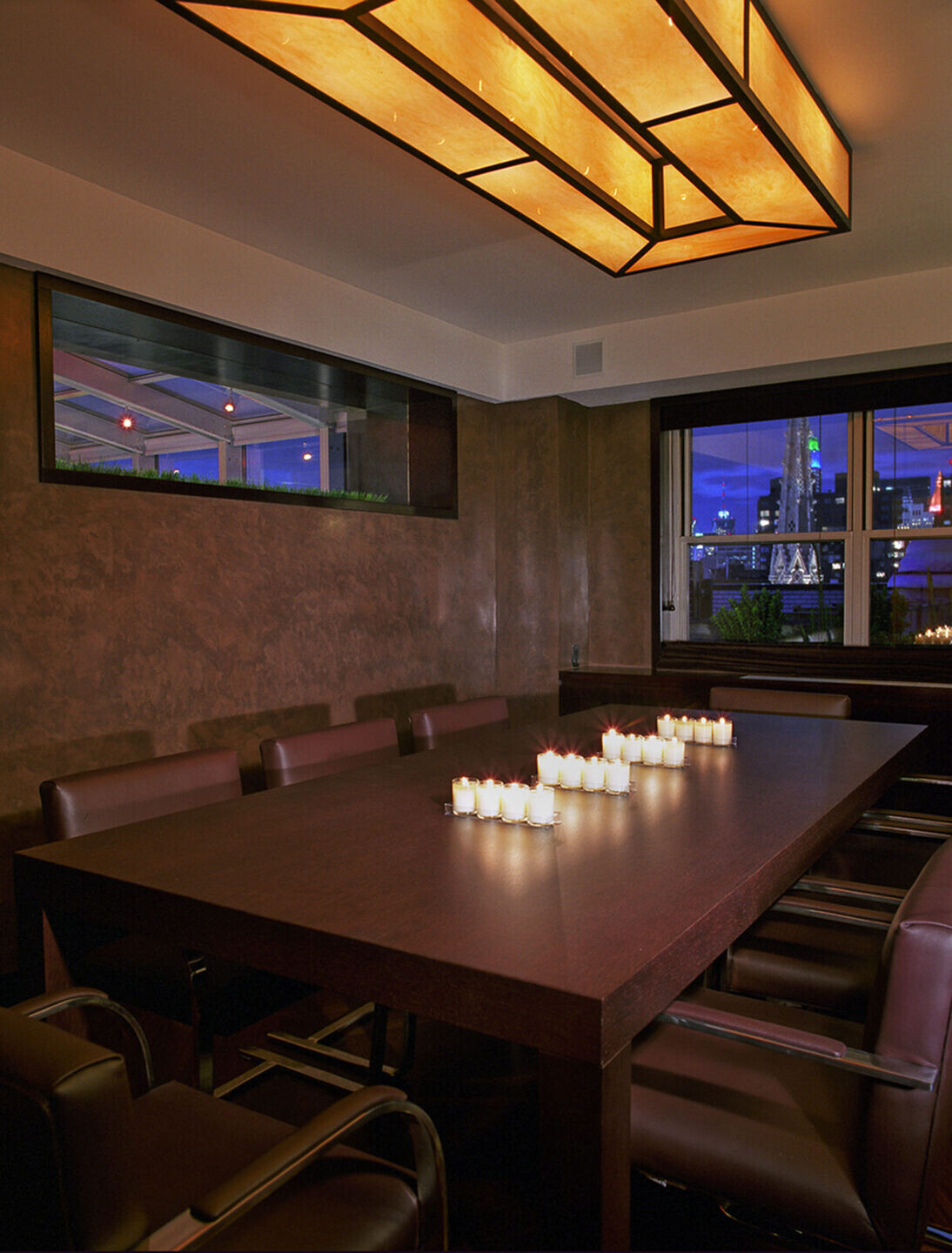 A hot-rolled steel TV wall connects the conservatory with the formal dining room, maximizing the conservatory's abundant natural light and spectacular views.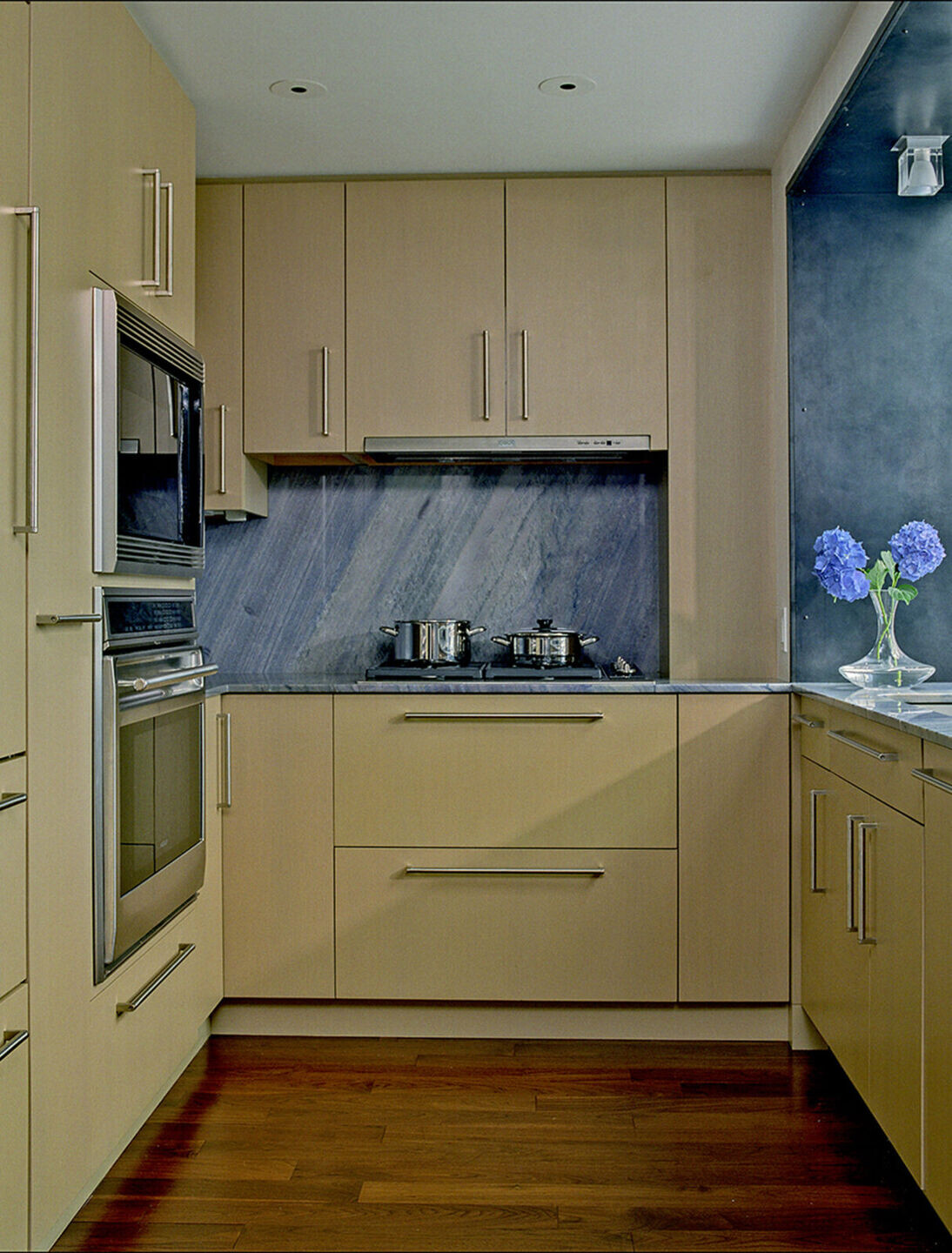 Frosted glass panels close off the stair landing to create a study area overlooking the stair.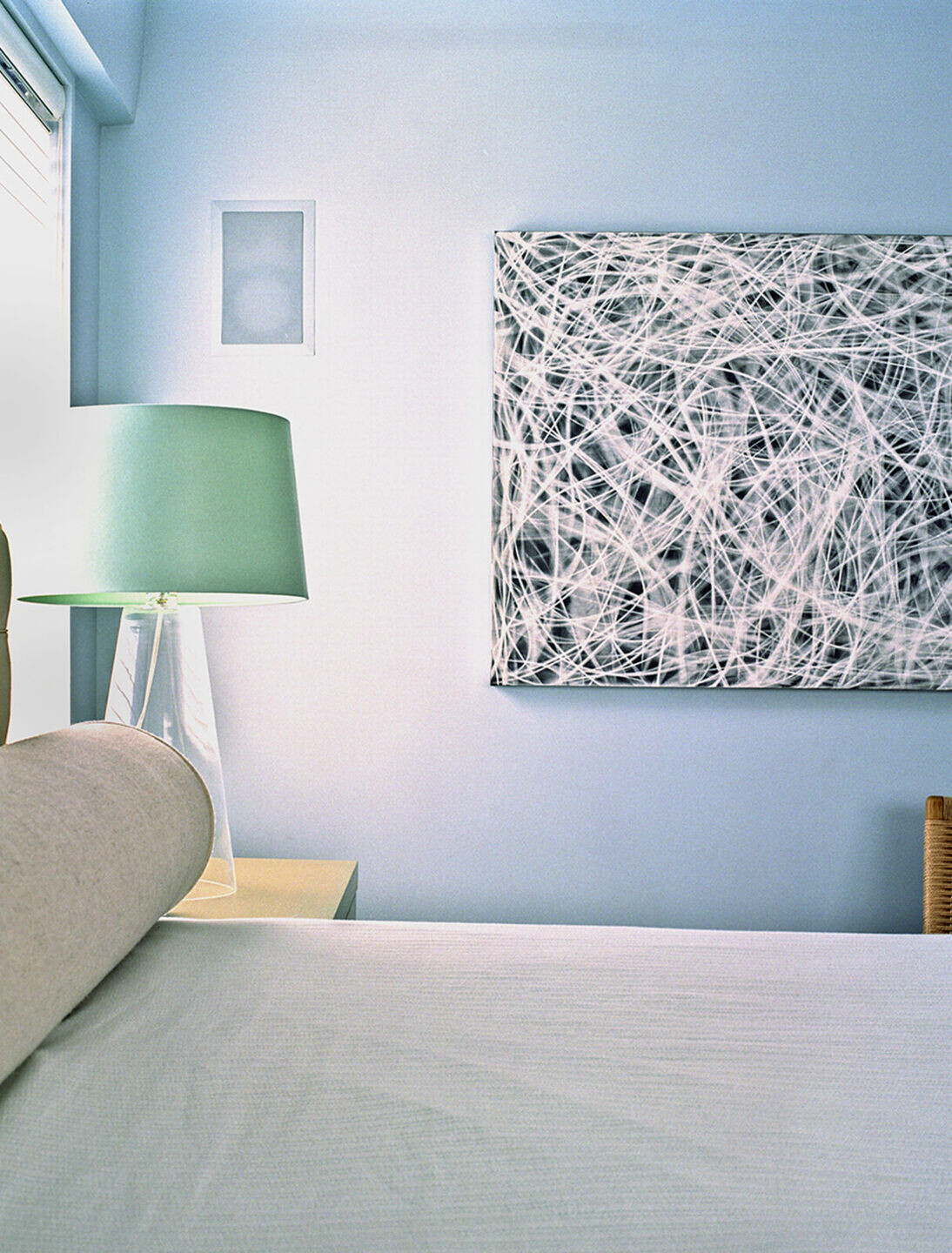 On the second floor we focused on the bathrooms, combining the original, small master bathroom with two closets to create the large room tiled in marble and glass.