The studio moved to a new office with an area of 400 square meters in Zamoskvorechye (Moscow city center), designed for one hundred people. This is a real creative space with open work areas, meeting rooms, and recreation areas.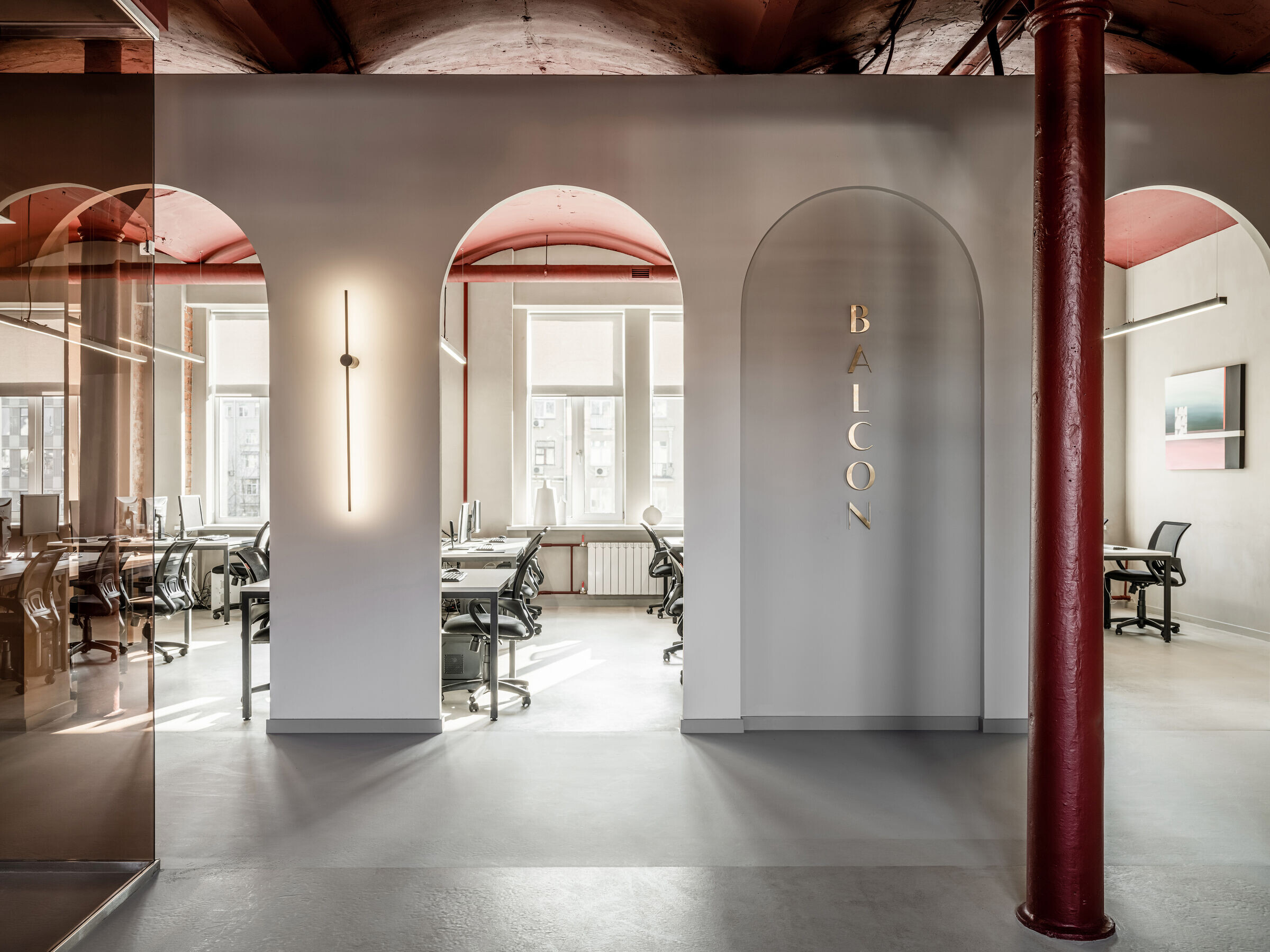 The office is located in a historic building on Valovaya Street, 28, where the printing house of I.D. Sytin was located before the revolution, and in the 1950s the 1st printing house named after A.A.Zhdanov worked.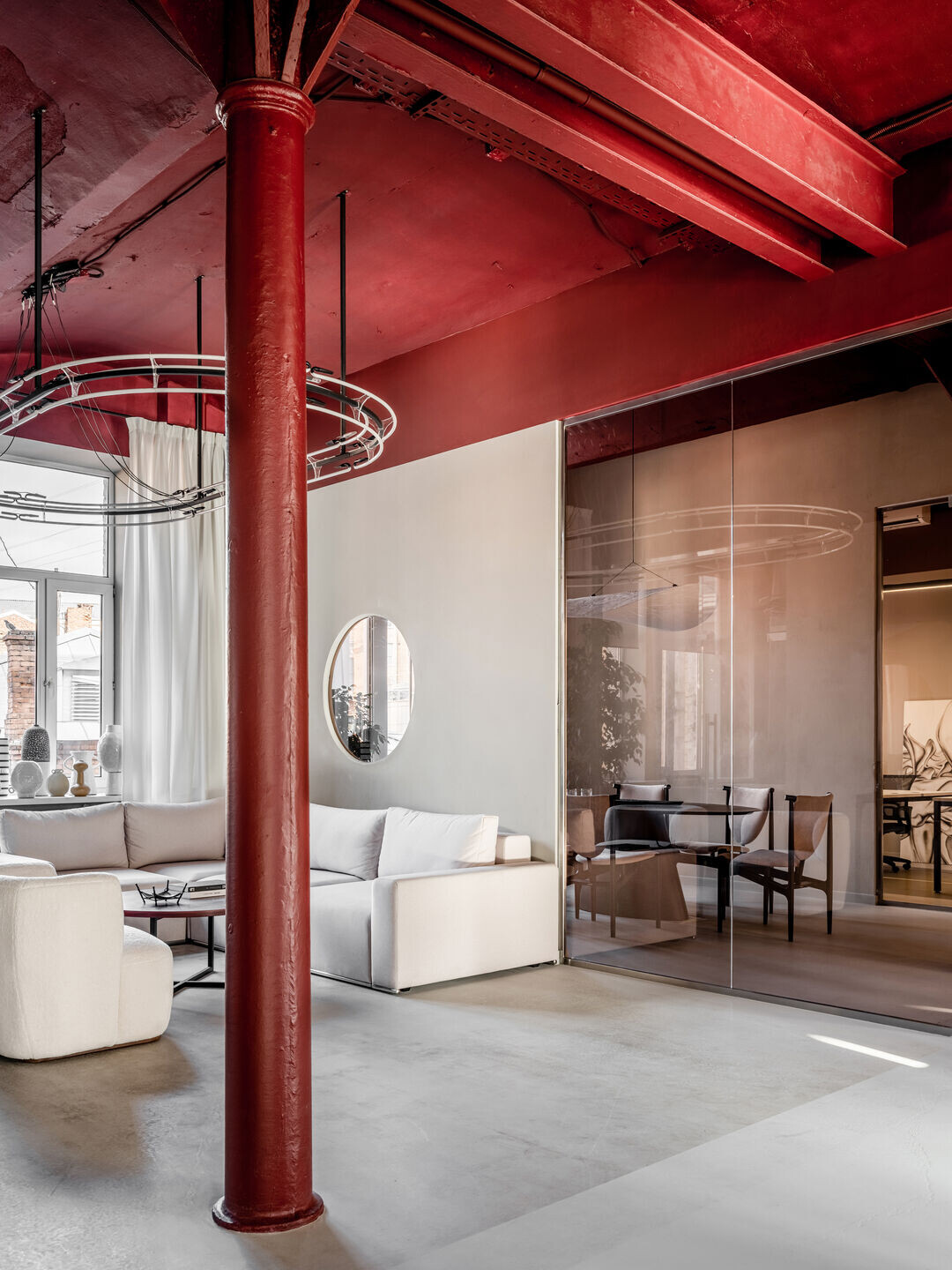 Looking through archival photos of those years, we see the same cast-iron columns that still divide the working space of the room. For us, the connection with the architecture of the past has a special value.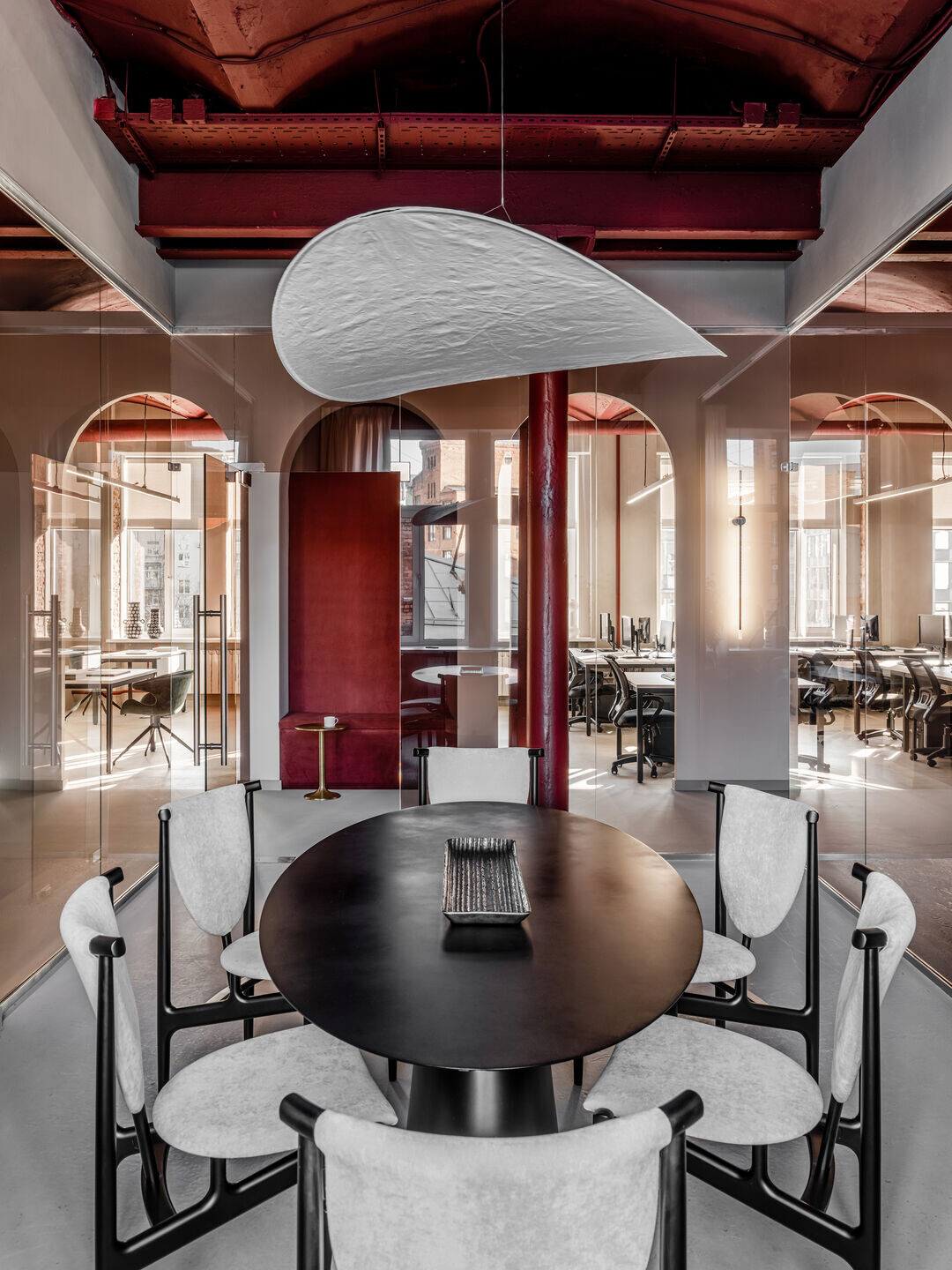 A group of studio designers worked on the project. To create a dream office — such a task was faced by the designers of the BALCON studio.
"We tried to take into account all the wishes of the team that accumulated while working in the previous office on Chistye Prudy, namely: spacious meeting rooms, a spacious separate room with materials for the equipment department, places to relax and a large kitchen-dining room," says Anastasia Bondarenko, the founder of BALCON.
After moving, one of the employees found photos of those years online, and we saw that there were printing presses between the cast-iron columns that now divide the workspace. It's very inspiring!.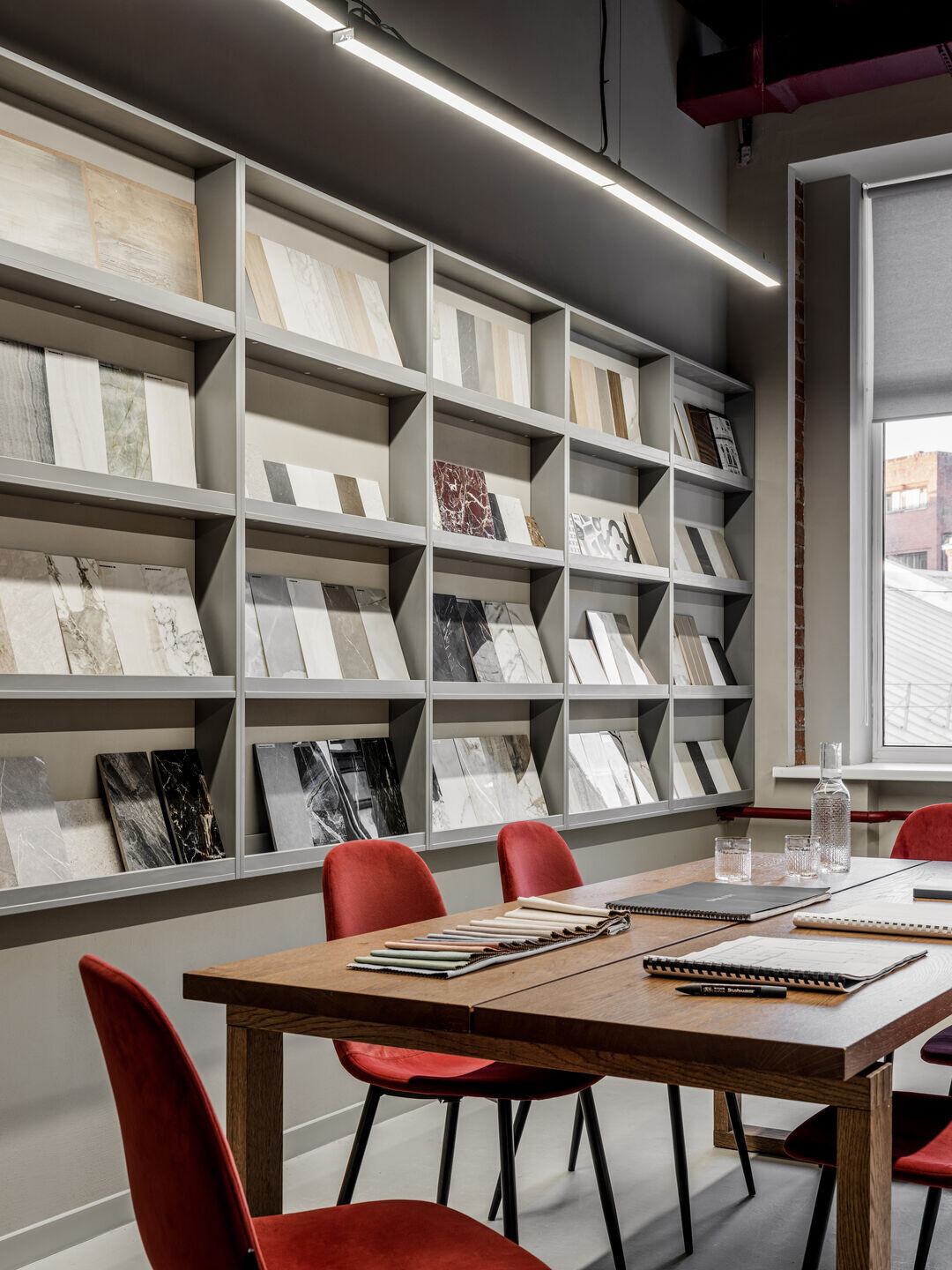 Historical cast-iron columns in fact became the only limitation in the design. We decided to add arches to them. Someone will see here a reference to the "Memphis" style, and someone to antiquity. Both will be true. A large meeting room was made of tinted glass and a glass porthole was added to preserve the sense of unity of the space.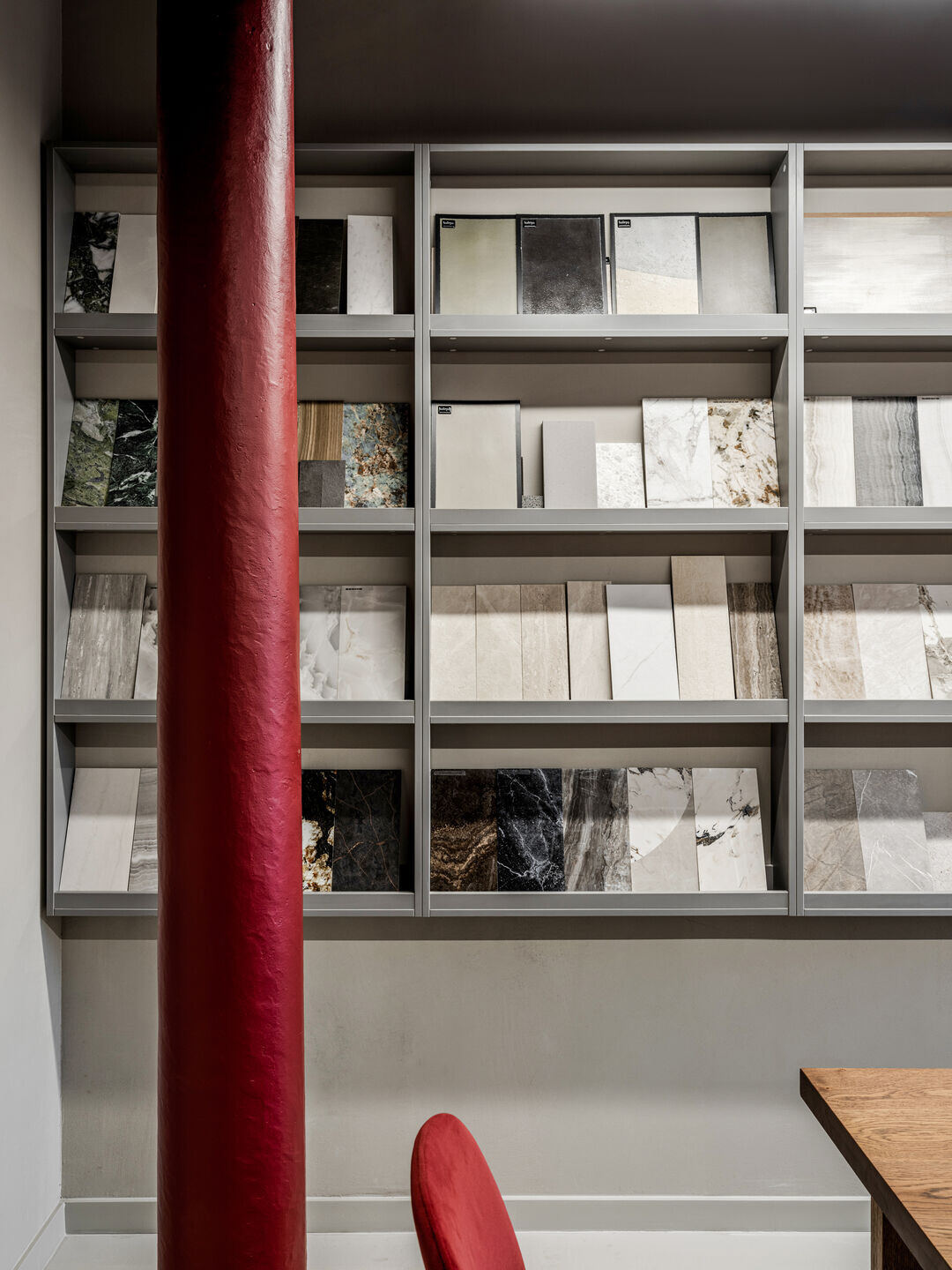 The team also organized an open-space, where the workplaces of different departments are located. Separate rooms were provided for the general and executive director. The space is designed in a light gray shade, which makes it easy to change decor and art items depending on the mood.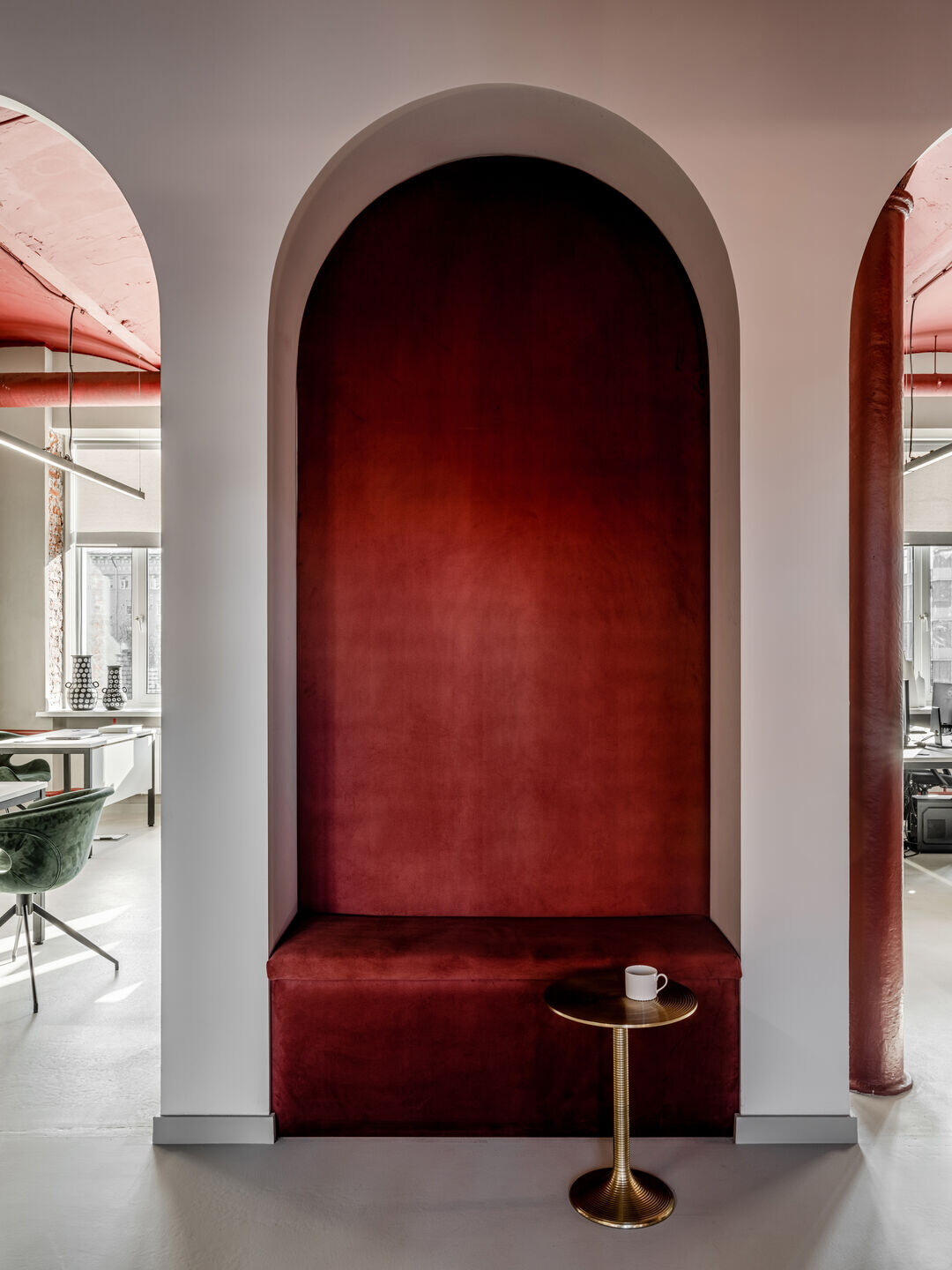 The main accent was the original vaulted ceiling, which the designers covered with red scarlet paint. "The whole team loved this color so much that now it seems it can be called the signature color of BALCON."