The Bank of China's presence in Guangxi will be marked by a small but distinctive crystalline tower clad with a specially etched double-skin façade which transforms the building into a glowing beacon of light. The crystal form stands in contrast to the site's adjacent tower which is much taller and accentuated by a delicate staccato arrangement of vertical stone fins running up the entire façade from base to top.
The two towers are unified by a low building podium which shares the vertical fin expression of tower above and contains retail, banking and conferencing facilities. The contrasting towers transform the monotony of the surrounding development grid by anchoring the site with two distinctively clad forms that stand in taut opposition to each other to create a unique and enduring landmark for the Bank of China in Guanxi.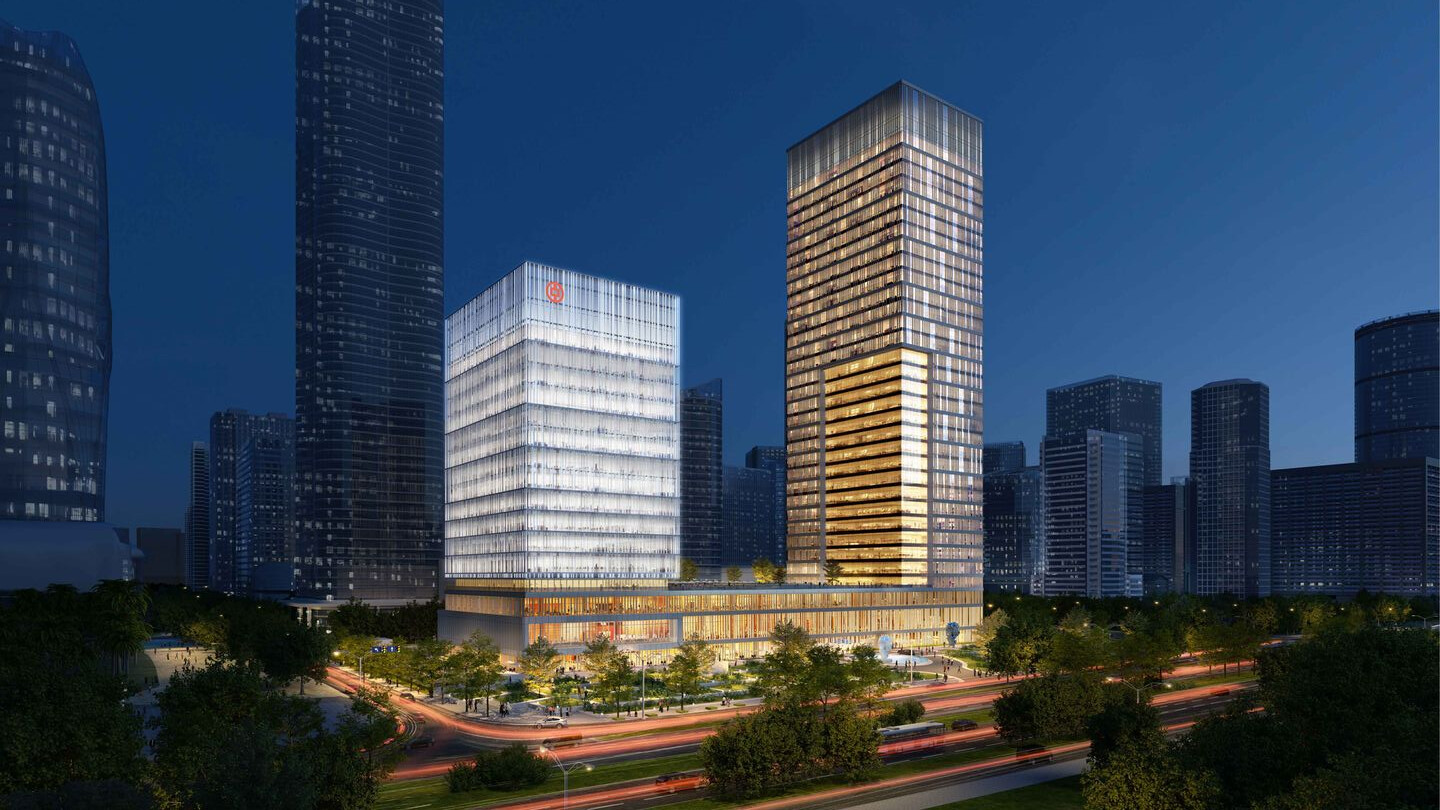 On the interior, a grand light filled atrium has been designed to form the nexus through which all building functions are connected. It has been designed to foster activity, interaction and community by facilitating views between all the podium function areas and the exterior landscape beyond. Openings in the tower's base showcase mezzanine levels surrounding the four story atrium culminating with a dramatic coffered ceiling that forms a textured ceiling tapestry above the soaring space. This project will be a major hub for both the Bank and the central business community at large.