Centrally located on the north-eastern corner of Bathurst and Sussex Streets, Bathurst 60 is a distinctive mixed-use hotel and residential development, set within the metropolitan heart of Sydney's CBD. This competition-winning scheme balances the amenity of the accommodation offering with the constraints of the site,and consolidates a complex building program into a remarkably simple and clear proposition.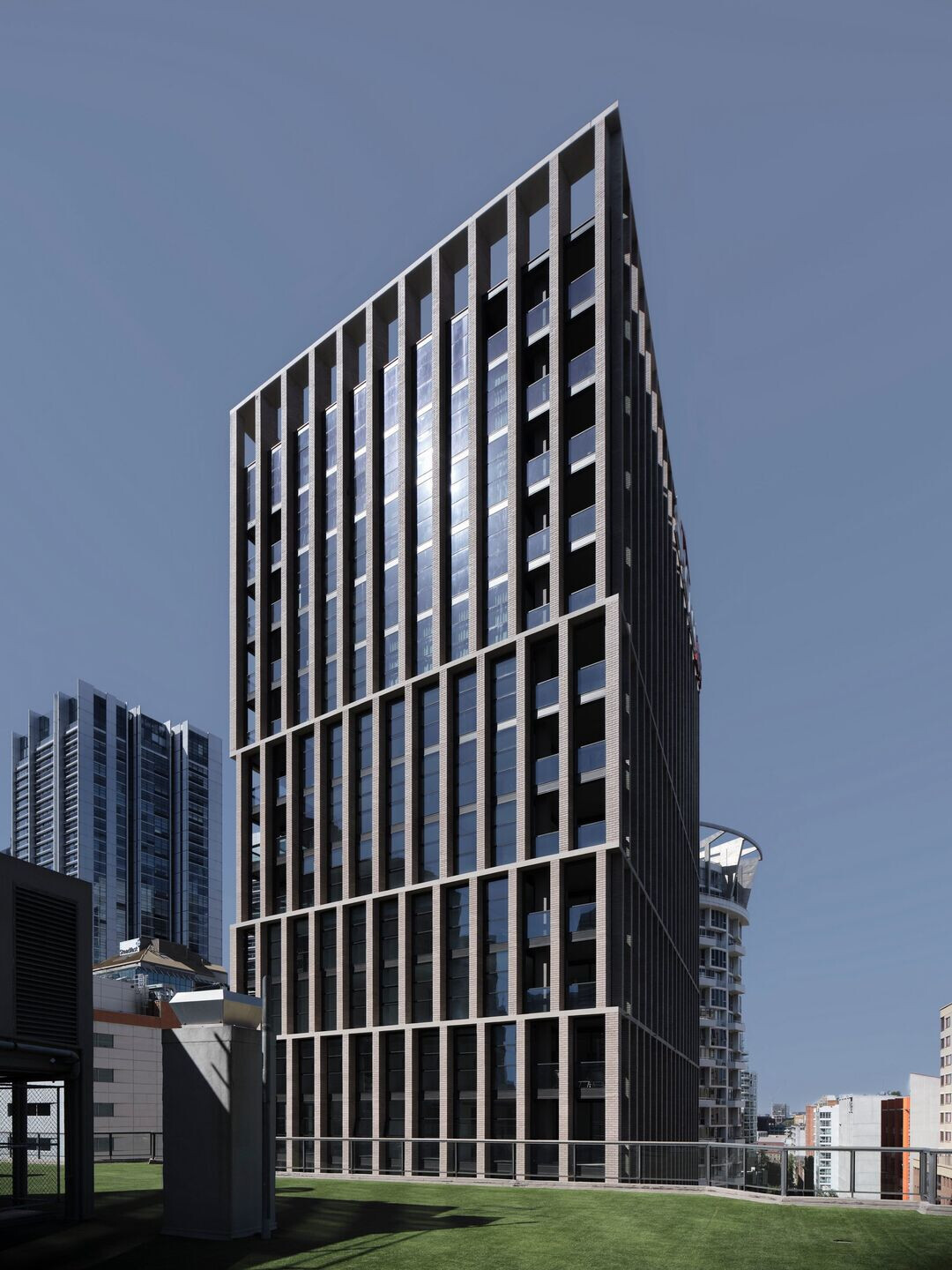 This striking 27-storey building comprises 5 levels of basement carparking, a 5-star hotel with function rooms and food and beverage facilities within the 8 level podium, and 95 premium residential apartments in the tower above.
Smart Design Studio was awarded the project through the City of Sydney's invited competitive design process, and the building form evolved out of the approved Stage 1 building envelope. This takes the form of four brick blocks that on the lower portion align the predominant street walls of Bathurst and Sussex Streets. These blocks appear to float above the steeply inclined streets, thereby creating a highly activated two-storey space that accommodates two foyers, bar, restaurant and function rooms. The upper tower portions step back to align with the surrounding buildings.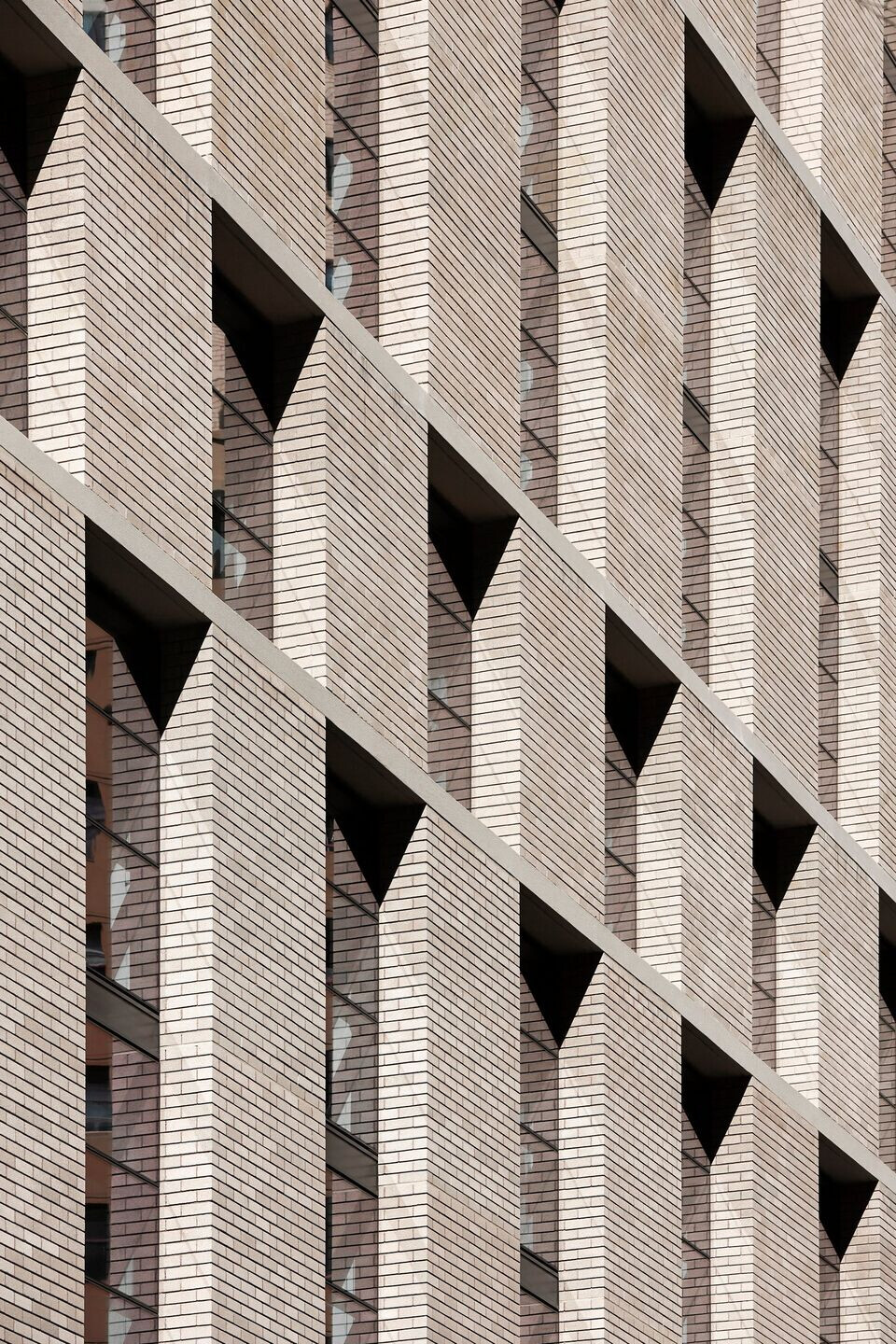 Inspired by the masonry character of the precinct and its embedded urban intensity, Bathurst 60 appropriates the surrounding fabric of the city to create Australia's tallest brick building - a landmark tower with handsome proportions, minimalistic detailing, distinctive style and historical integrity. The materiality reinforces the "down-town" character of this Haymarket locale and through unity, lifts the urban quality of the whole precinct. The use of brick construction, rich in texture and humble in character, marries with the long history of brick warehouses in this area, and introduces a timeless quality to the building.