The Paul L. Foster Campus for Business and Innovation focuses on an expansive new commons created from underused university property. At the heart of the mission, the nationally ranked Hankamer School of Business honors Baylor's legacy of traditional values and social responsibility whileconveying the clear message to prospective students, current students and facultythat their rich tradition feeds world-class innovation.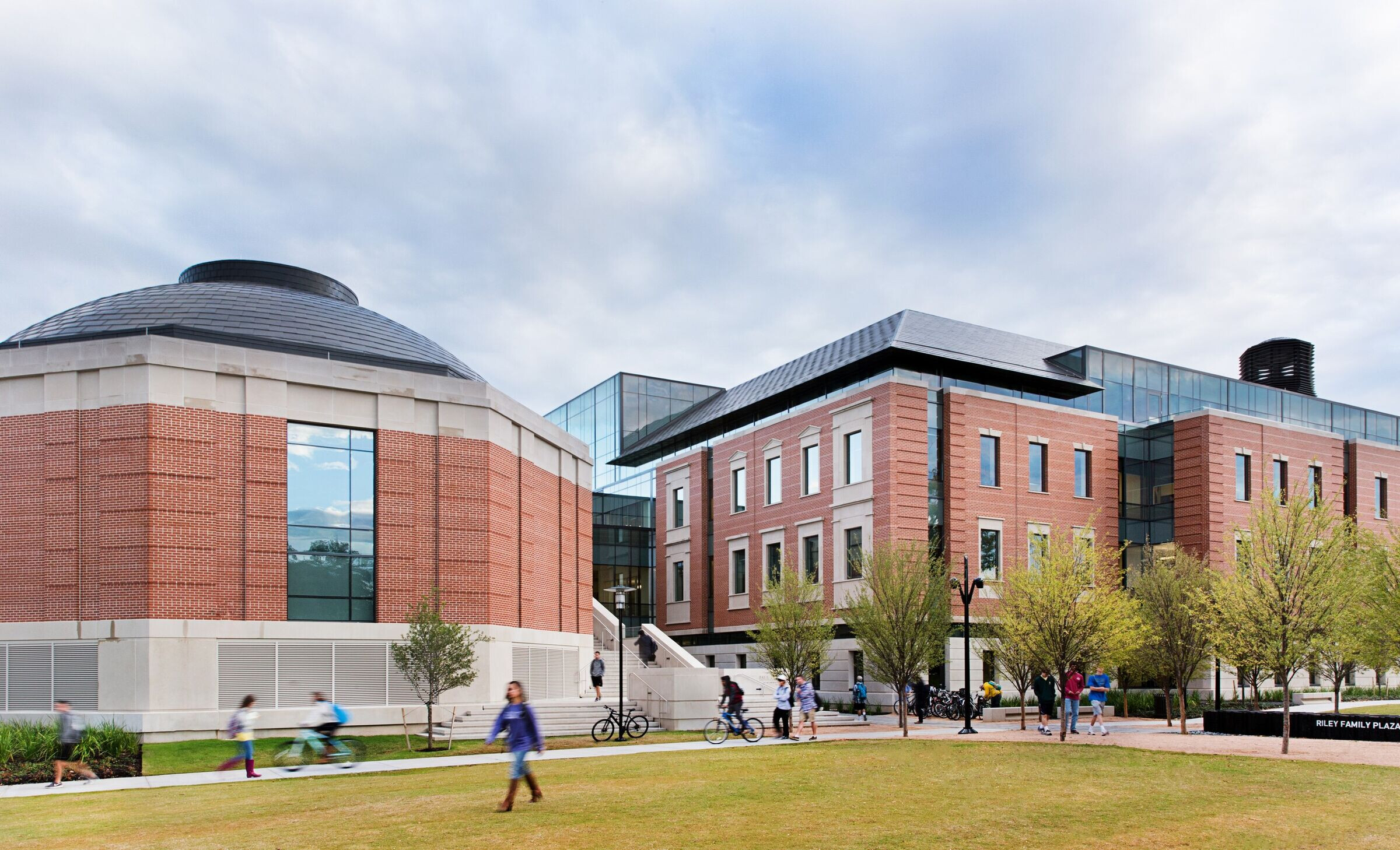 To mitigate its perceived massiveness, the building was conceived as a series of discrete masonry facades punctuated by transparent curtain walls. These masonry facades reference the traditional collegiate Georgian architecture and establish cohesion within the campus through scale, materiality, and proportion. This gives the impression of a glass building with brick hung from it almost like paintings—a metaphor for innovation pushing through tradition, from the inside outward.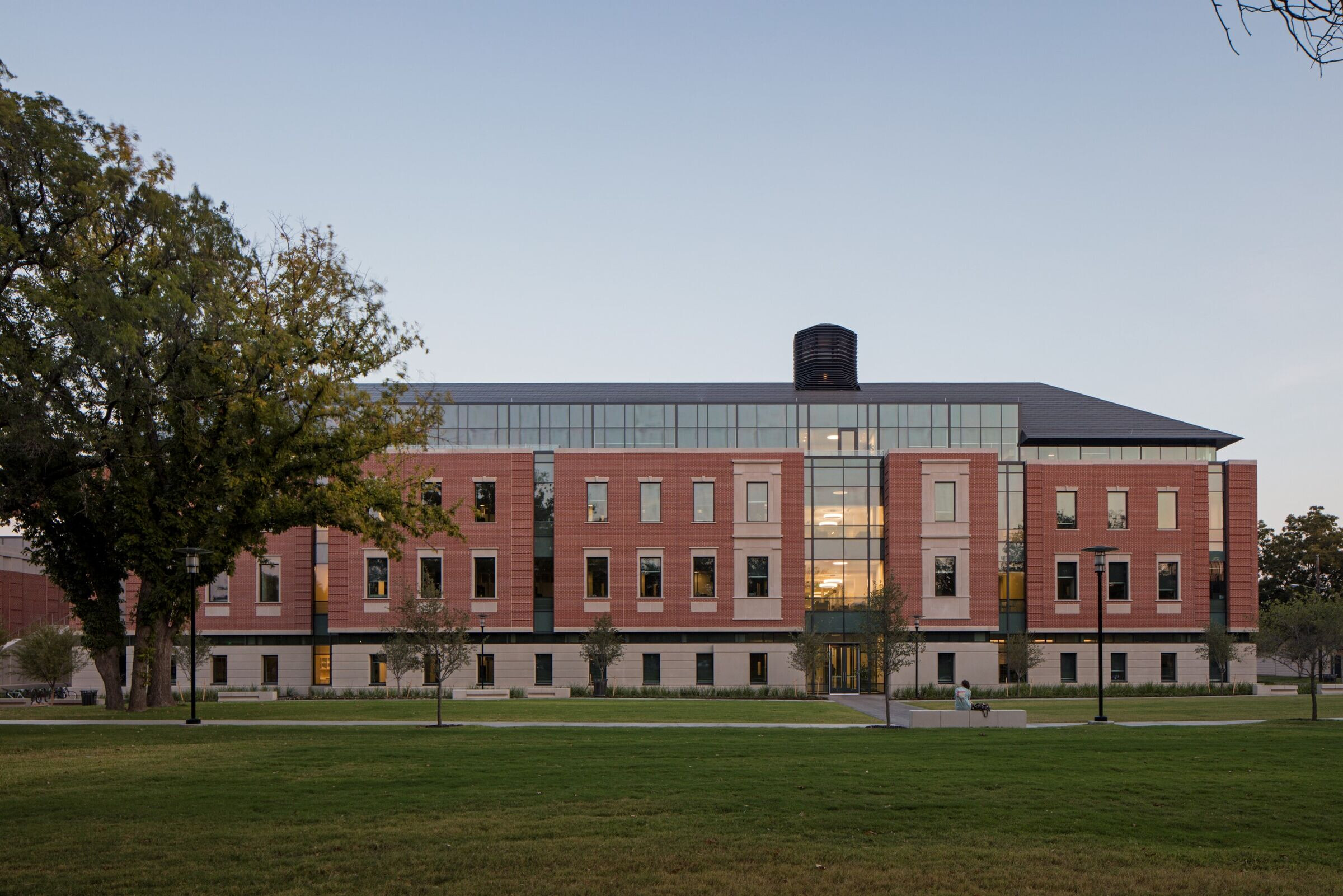 The building is organized around a northerly oriented atrium, the design of which was guided by requirements for natural light, circulation, and exhaust and intake into the mechanical system. Applying biophilic principles in the atrium, the skylight design optimizes natural light creating a connection to the outdoors. Overland had to find a way to moderate the daylight serving the atrium at the core so that screens on phones, laptops, and tablets would be visible. The solution, a series of apertures in the roof, minimized cost and made the atrium an ideal workspace in terms of both comfort and function.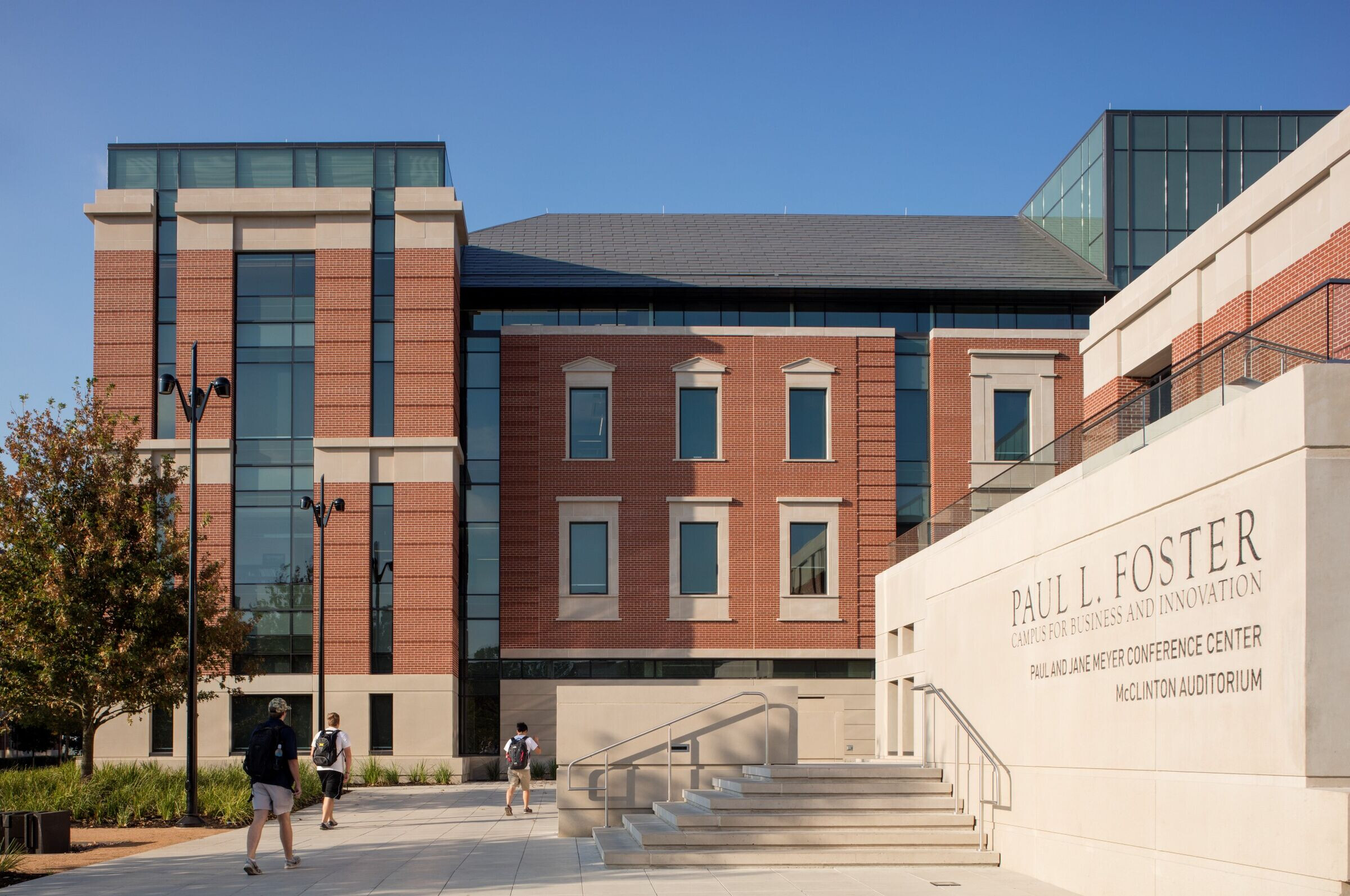 It was not only important for the Paul L. Foster Campus for Business and Innovation to look, feel and operate like a real-world Fortune 500 business environment, but also take a forward-thinking approach to how the environment functions. Visibility and opportunities for collaboration among students, faculty and staff were key to measuring success. Innovation zones such as research centers, incubator labs, the financial market trading floor, and team rooms are "retailed" around the central atrium on each floor.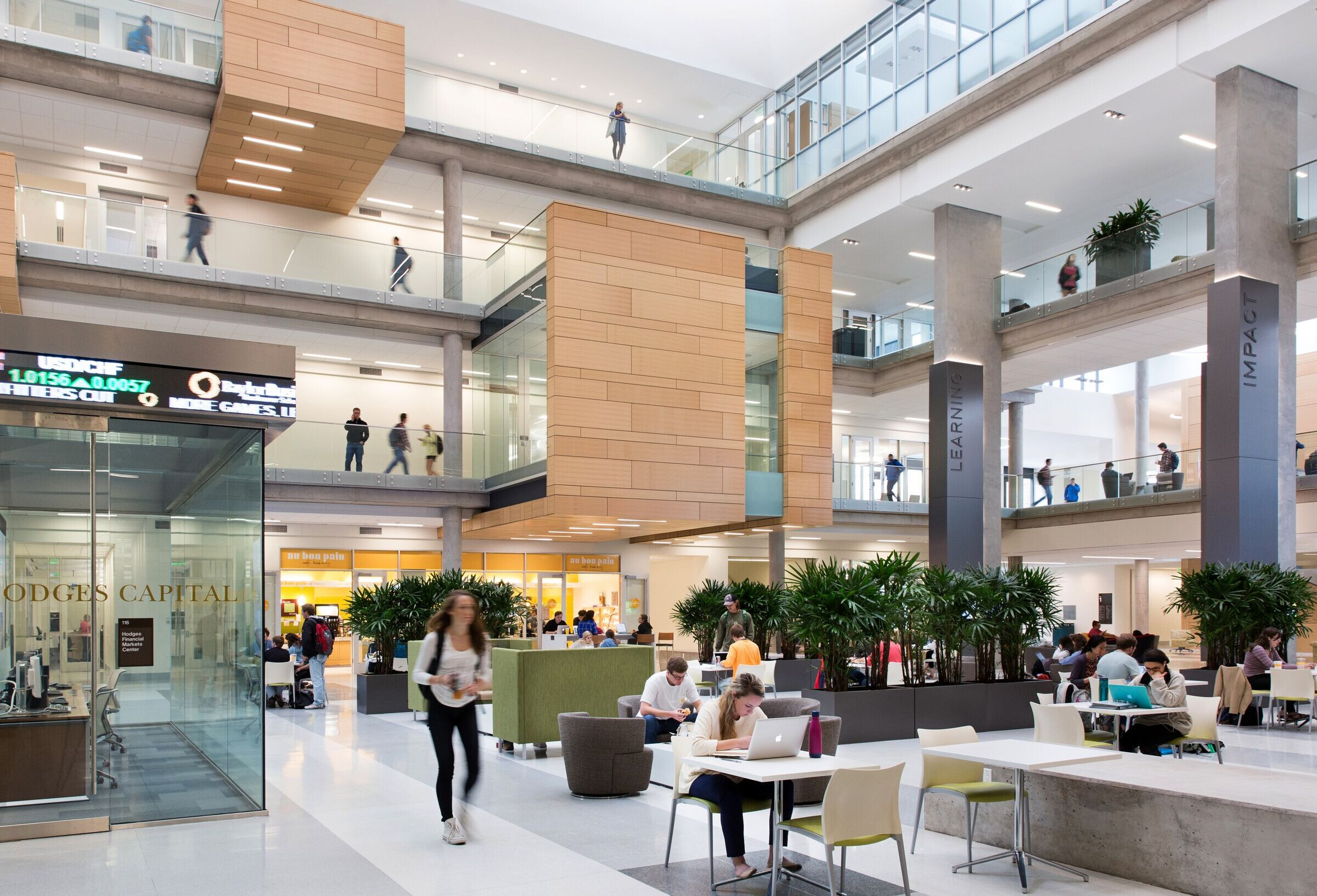 Academic departments have main entrances located along major circulation paths around the atrium to allow for their own unique identity. While each department has its own identity, behind the scenes they share space and, inevitably, ideas. The flow of students across the space pollinates the departments with fresh research and information to keep them from stagnating in their own silos. A mix of open space, instructional facilities, and offices is found on every floor, creating the opportunity for a diversity of interactions, and increasing students' access to their professors.