'Godsend' for families escaping violence wins Social Infrastructure Development of the Year
2020 Urban Developer Awards for Industry Excellence honours Bayswater apartments combining sustainability and social support.
Bayswater Women's Housing 2 is designed by ClarkeHopkinsClarke Architects for Women's Housing Limited in consultation with Urbanxchange as part of an award-winning series of developments for women at risk of homelessness and escaping family violence. The four-storey, 24-apartment development effectively forms a pair with an award-winning 2012 apartment development next door. They share common basement carparking and frame a magnificent established Silverleaf Stringybark in between.
Views through the canopy are just one highlight of Bayswater 2's one- and twobedroom apartments. They also feature 6.6-star NatHERS ratings, abundant natural light and ventilation, 2.7-metre ceilings, and generous living spaces, balconies and storage. To maximise comfort and minimise maintenance costs the design provides Environmentally Sustainable Design features and a robust façade of long-lasting metal cladding, masonry and pre-cast concrete. It's softened with multiple curved forms, durable timber-textured battens, and landscaping including the monumental gum. Among its many ESD features are an embedded energy network, solar power and hot water, no gas, double glazing with thermal breaks, masses of insulation, 2.7-metre ceilings with fans, cool-coated roof, reflective film to exterior windows and thermal-rated internal blinds. Careful orientation also delivers spectacular upper-level views to the Dandenong Ranges.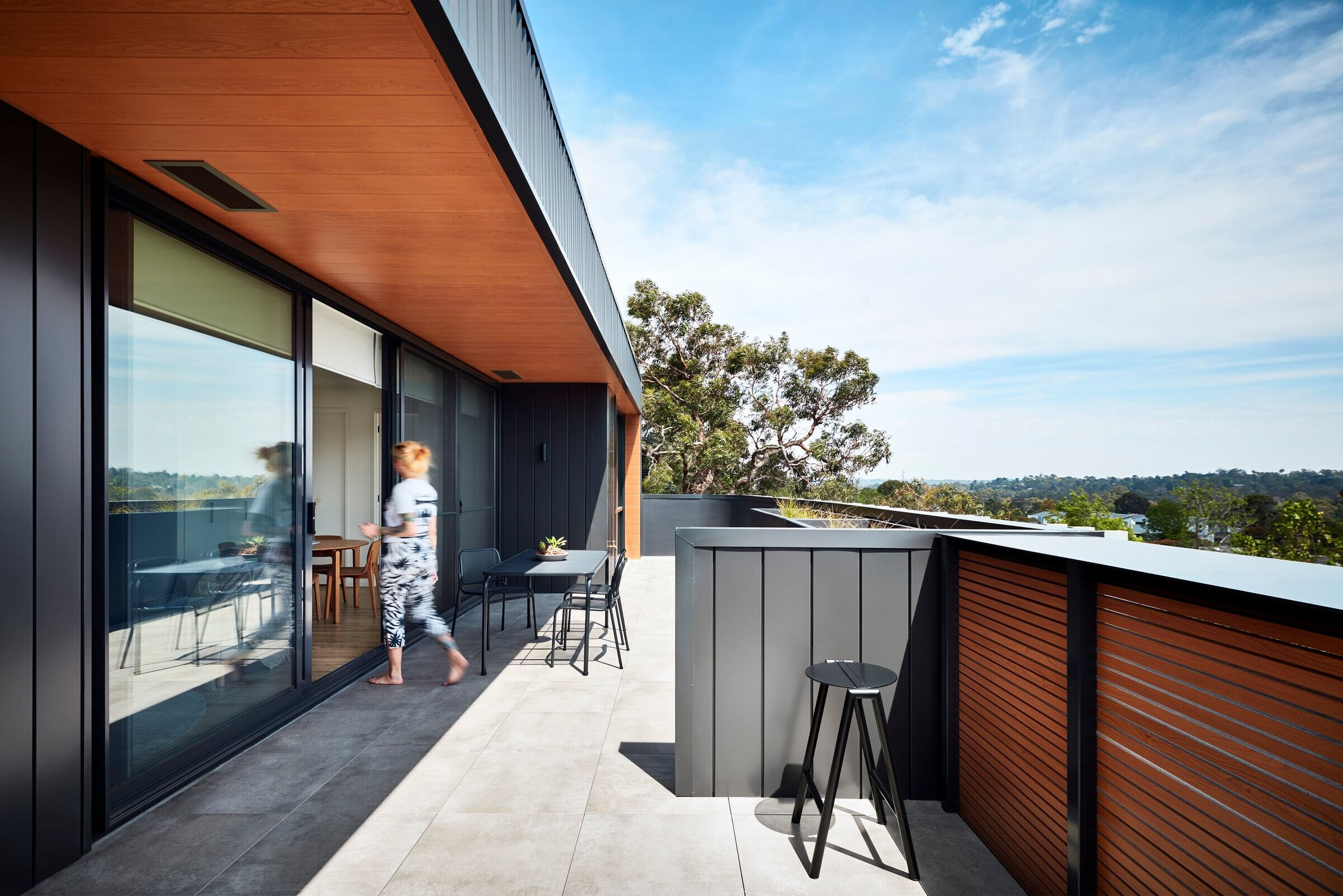 "The hardwearing exterior lowers maintenance, which is really important for us because as a not-for-profit we have to sustain our buildings for as long as possible," says Women's Housing Limited Asset and Development Manager Paul Ryan. "It also has to be a lovely place to live. The materials selection had to meet those criteria: durable and great to look at. That's been really well achieved here." Regular surveys of tenants highlighted the need for ample storage and a feeling of spaciousness throughout. Hence the design prioritised generous joinery, ceiling volumes and living areas that open onto large private balconies. "We could perhaps have got more apartments in here," says Paul, "but it's better for tenants to enjoy the added comfort of those larger balconies." Sustainability features reduce residents' living expenses further and include a centuryold finish that Paul says will ensure common areas like corridors wear beautifully over time. "Marmoleum is a very old product but it's 100 percent environmentally sustainable, made from kaolin, sawdust, linseed oil and natural pigments."
Karen Janiszewski of property consultants Urbanxchange says the development delivers 6 onebedroom units and 18 two-bedroom units for which tenants pay no more than 30 per cent of their income in rent. "Even a really spacious apartment on the top-floor with amazing views is capped at 75 per cent of market rent," she says.
Critically, ClarkeHopkinsClarke's award-winning design also integrates a small office, enabling Women's Housing Limited's Housing Manager and Family Violence Support Worker to deliver on-site assistance and programming. Residents are a mix of women aged over 55 who were previously at risk of homelessness due to lack of affordable housing and younger women, mostly with children, who have left family violence. Housing Manager Priya Anbazhagan says this support is crucial in helping residents address trauma and stabilise their lives in a safe, supportive environment. "Many of the women were living with the perpetrator, some had literally nowhere else to go, and most had children – some of them infants, some toddlers," she says. "So for them it's a godsend to have safe and secure accommodation and a forever home."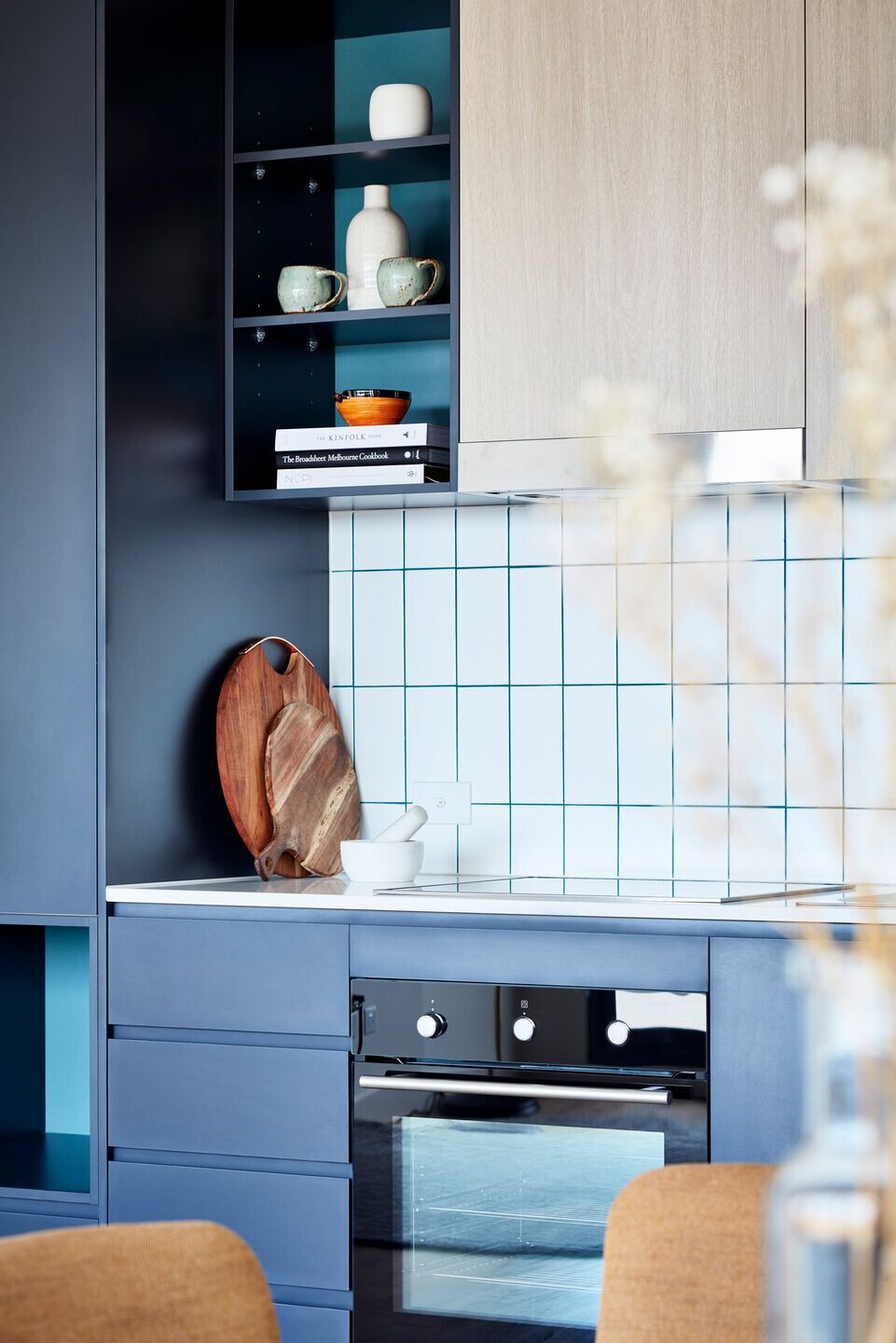 "The women have established themselves and they're happy here. We're located in the heart of Bayswater and there are nearby schools, childcare, shops and transport. The children have stability and they can go to school safely. It has definitely changed their lives. A couple of the women have started part-time jobs. One is studying. Their mental health has improved a lot. They're able to concentrate on whatever it is they want to do with their time – hobbies, studies or community activities." One resident is now a volunteer helper and a popular program is helping several others establish microbusinesses for their handmade goods or services. Many are building strong social ties through regular community meetings in the church hall next door. Others spend time with fellow residents socialising, minding each others' children or doing the school run together. "They have developed a beautiful community," Priya says. "Most have been through family violence so they don't judge each other. They're able to empathise, support and comfort each other, and they really look out for one another."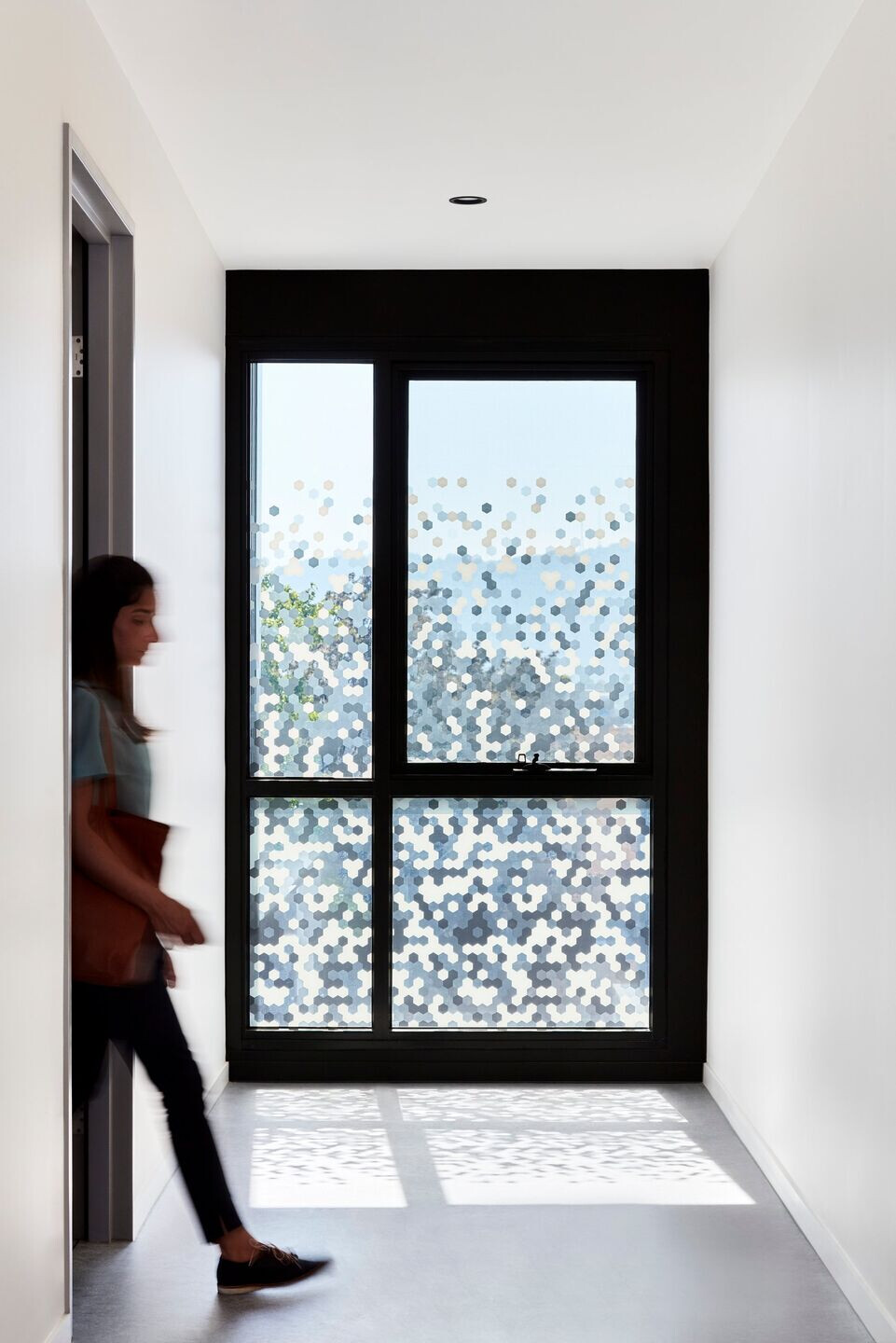 ClarkeHopkinsClarke Project Leader Amos Matteri says the Urban Developer Award is a testament to the strong collaborative relationship that underpins the development. "We have a great relationship with Women's Housing and Urbanxchange, and they've been very successful projects," he says. Partner Toby Lauchlan, who heads ClarkeHopkinsClarke's Multi-residential sector, says his team is currently working on a number of diverse social and affordable housing projects aiming to raise the bar on both architectural quality and social impact. "We've got some really interesting projects underway, from key worker housing to a contemporary take on rooming houses and a townhouse-style apartment development for Indigenous residents with a particularly strong landscape narrative. They're all very different, but they share a need for high quality, robust, sustainable homes that tenants love, in great locations where residents can access everything they need and establish themselves in their local communities."