BeeWorking's in-house design team executed the newest BeeWorking Holosiiv coworking offices in Kyiv, Ukraine.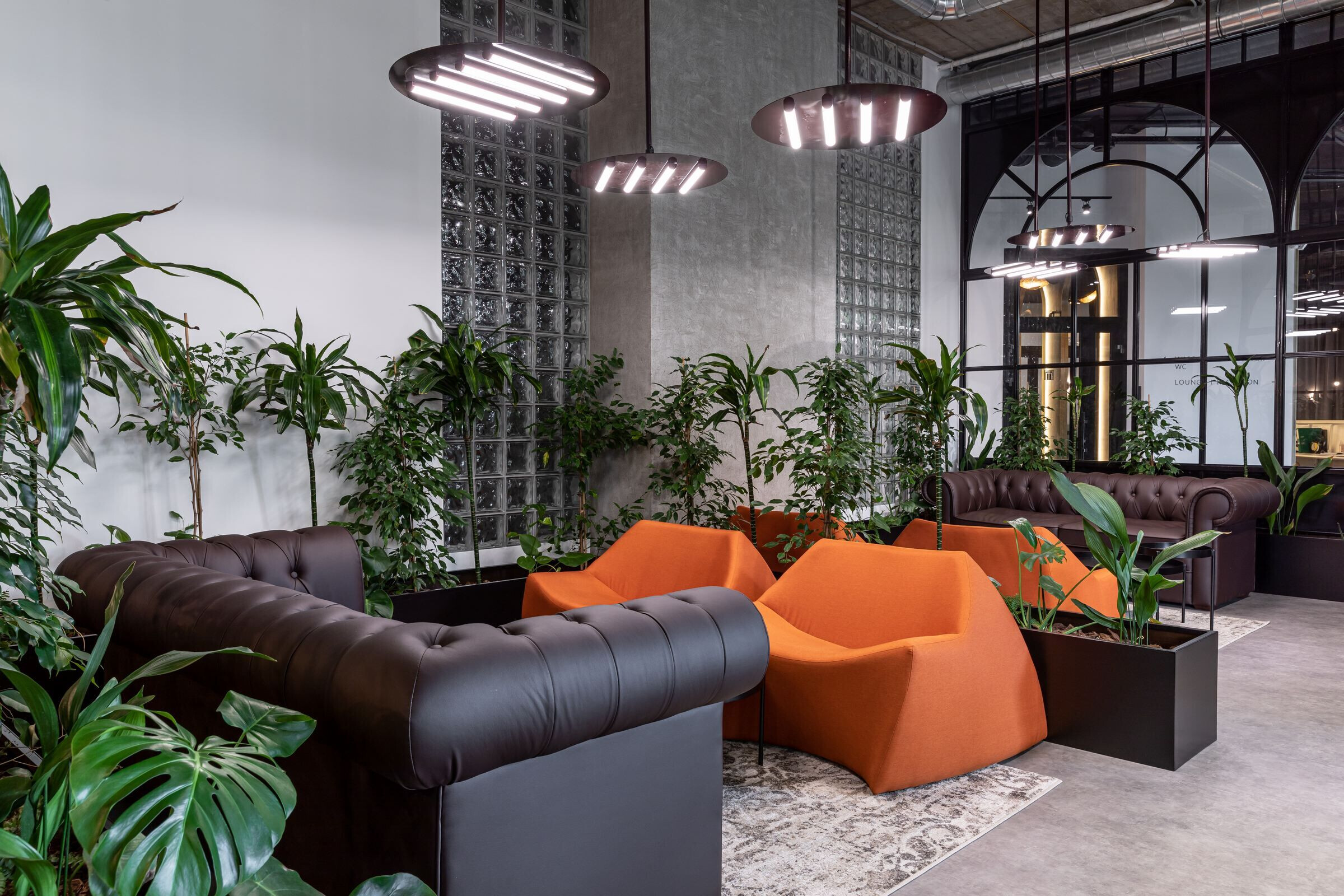 BeeWorking Holosiiv is located in the greenest neighborhood of the Ukrainian capital - Kyiv and is surrounded by the biggest campus of the Taras Shevchenko National University of Kyiv. This campus was built in the 1960s in the style of Soviet Modernism which seriously influenced the interior design of the BeeWorking Holosiiv.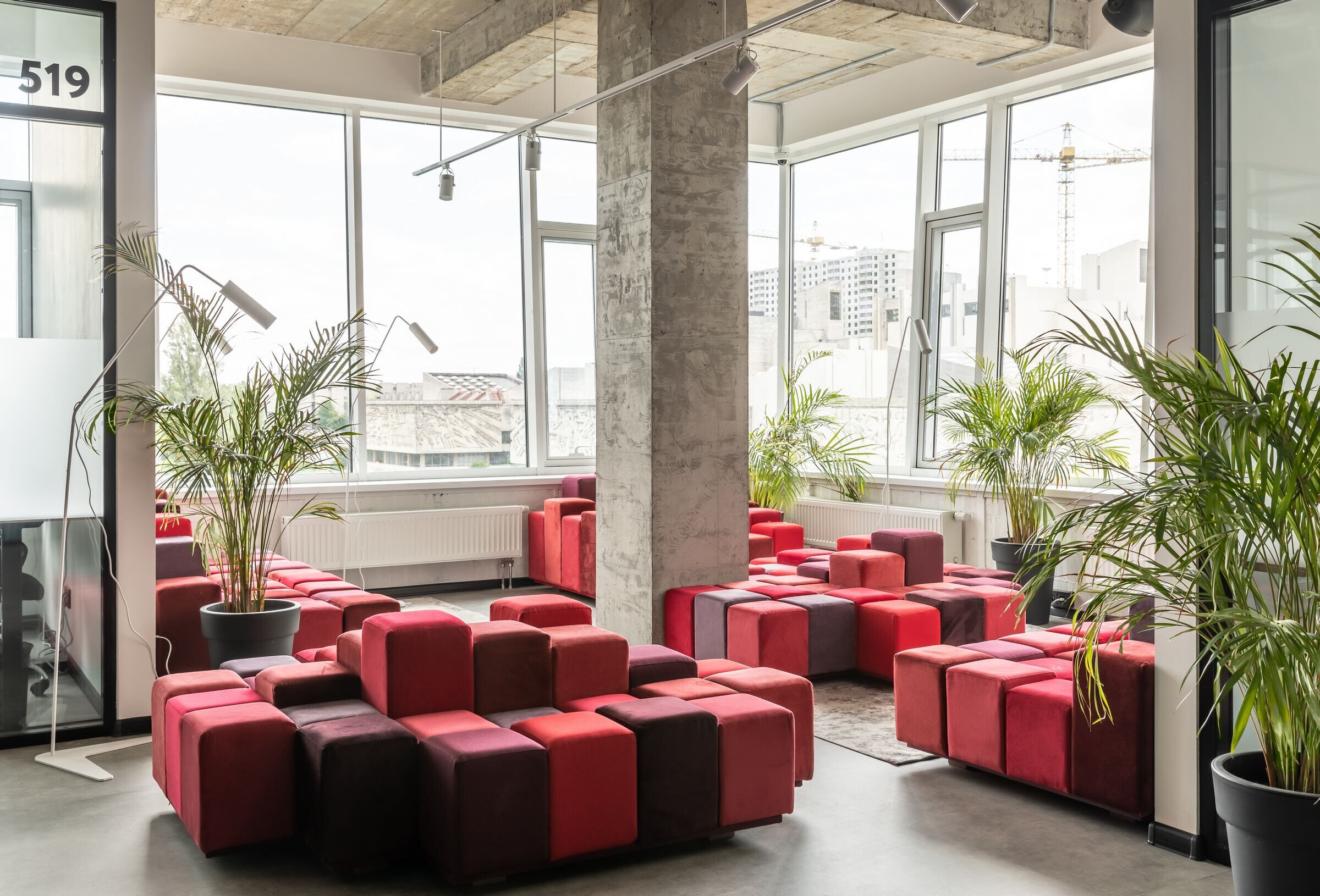 From the beginning, the main task for interior designers and architects was to create a full-cycle Coworking space that will become a synonym for the main principle of the network - The synergy of modern lifestyle. That is the way there were a few key points that were supposed to be developed in the project.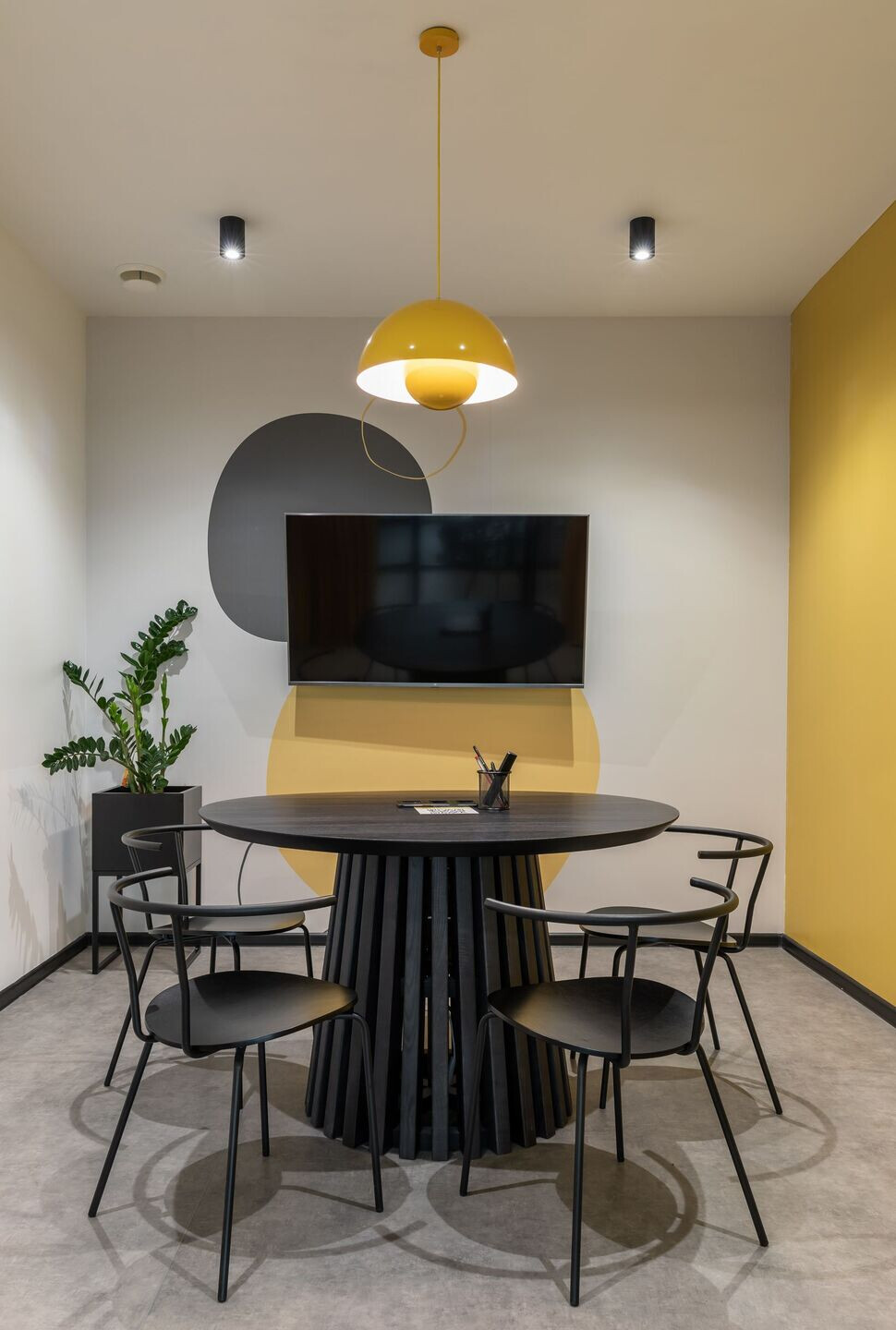 All of the furniture in the space is manufactured by the local Ukrainian factories and it is also one of the ideas of the BeeWorking Design - to support local manufacturers and create furniture for office spaces in collaboration with local factories.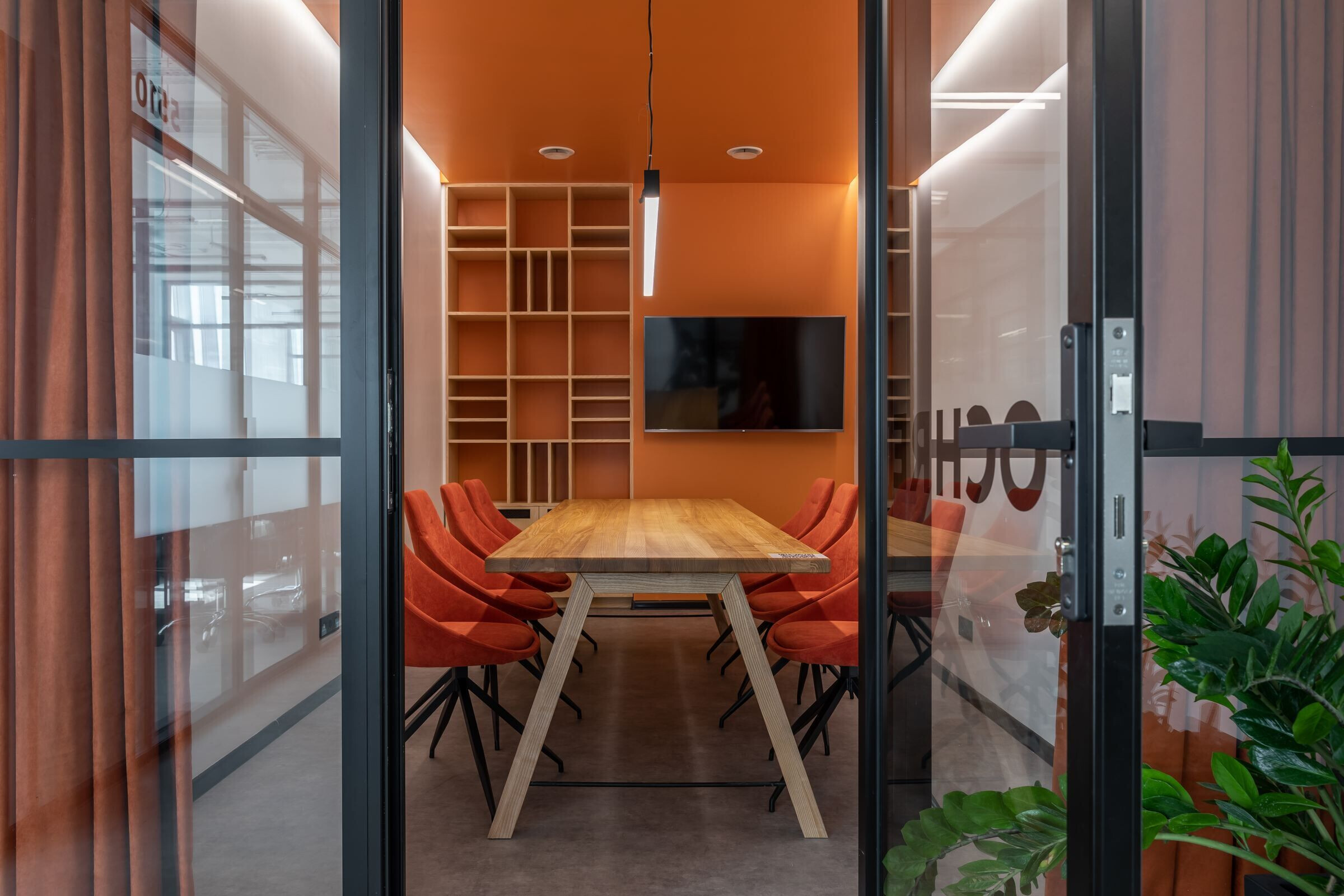 BeeWorking is creating a network of coworking spaces that is going to change the attitude of local businessmen towards office work. BeeWorking offers its coworkers a busy day wherein there is a place for work, leisure, sports, education, and entertainment.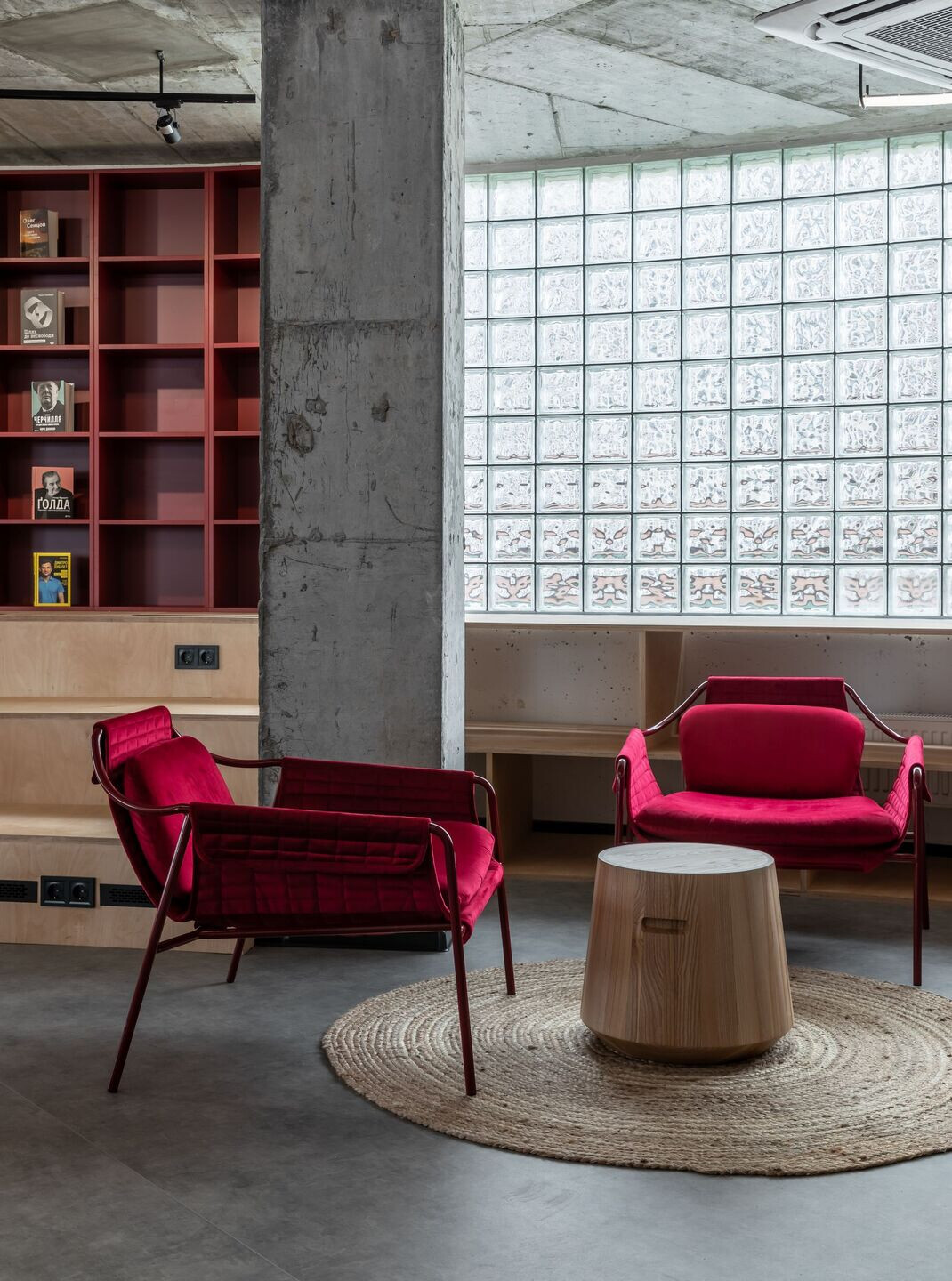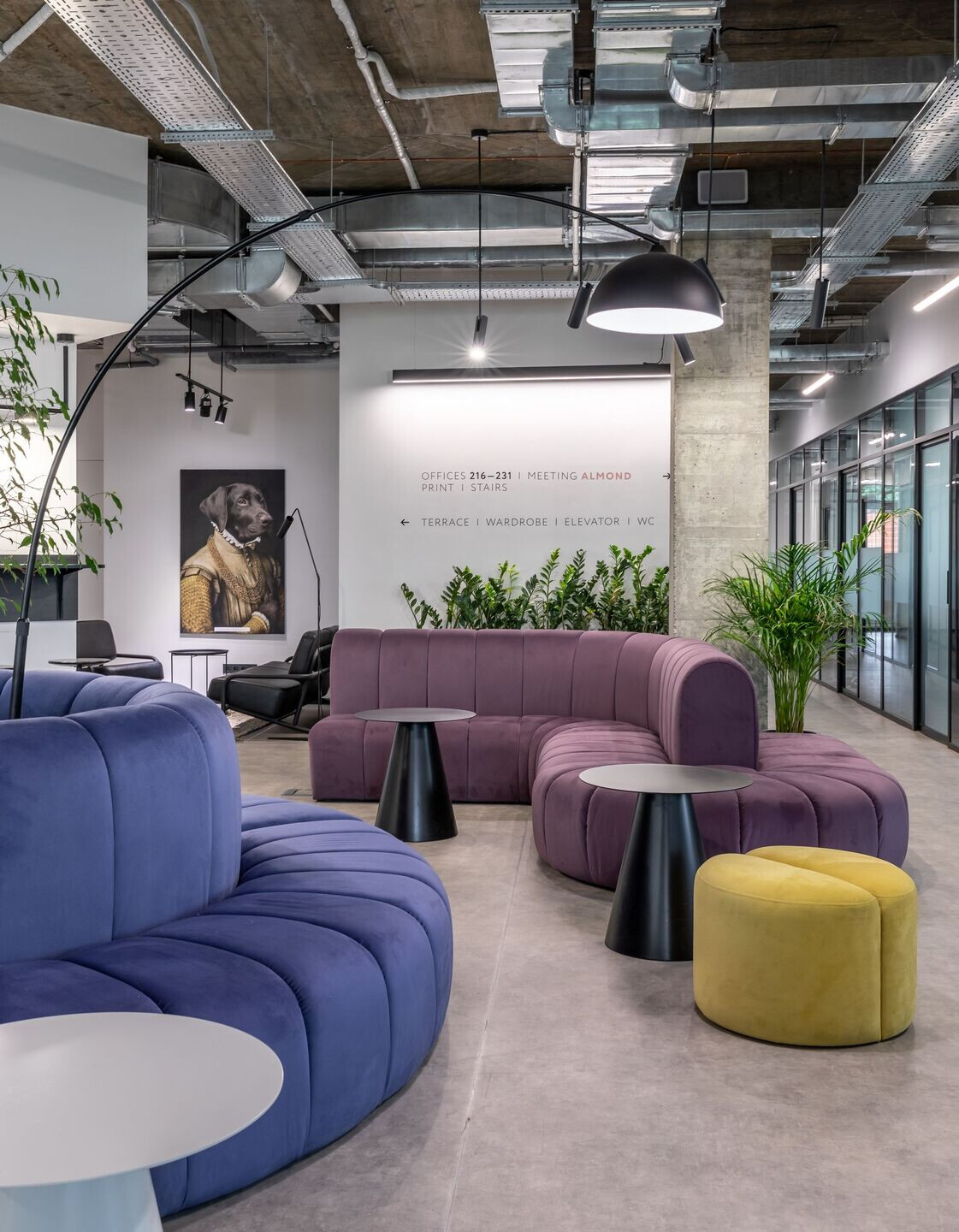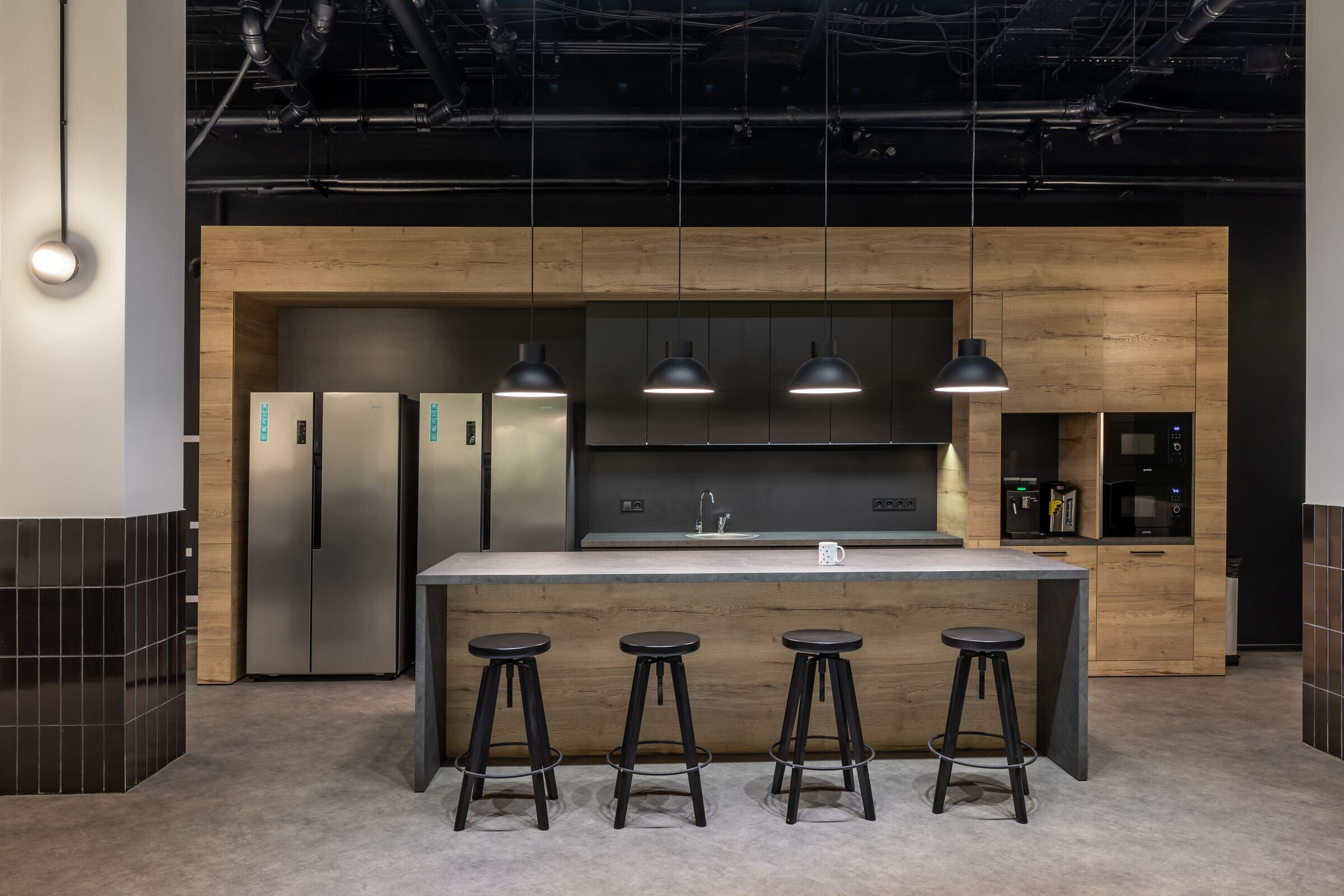 Material Used:
1. Facade cladding: Decorative plaster
2. Flooring: IVC linoleum, Belgium, Concept70
3. Doors: flush-mounted doors made of wood sheathed with MDF panels made by Furnicom
4. Windows: Aluminum facade system by Alutech
5. Roofing : PVC membrane, stained ash terrace dekking
6. Interior lighting: LED lamps by Nowodvorski, Flos & local Ukrainian handmade lighting brands.
7. Interior furniture: wooden meeting tables and office tables by ЦЕХ-72, kitchen and office furniture out of chipboard made by AWERI, meeting chairs, kitchen and bar chairs by KITASS, glass and aluminum office partitions made by Comfortline