On this plot of land located near Rennes, there was a classic house from the 70's made of plaster, breeze block and slates. The challenge was to make this house without cachet a passive contemporary house with a wood frame extension.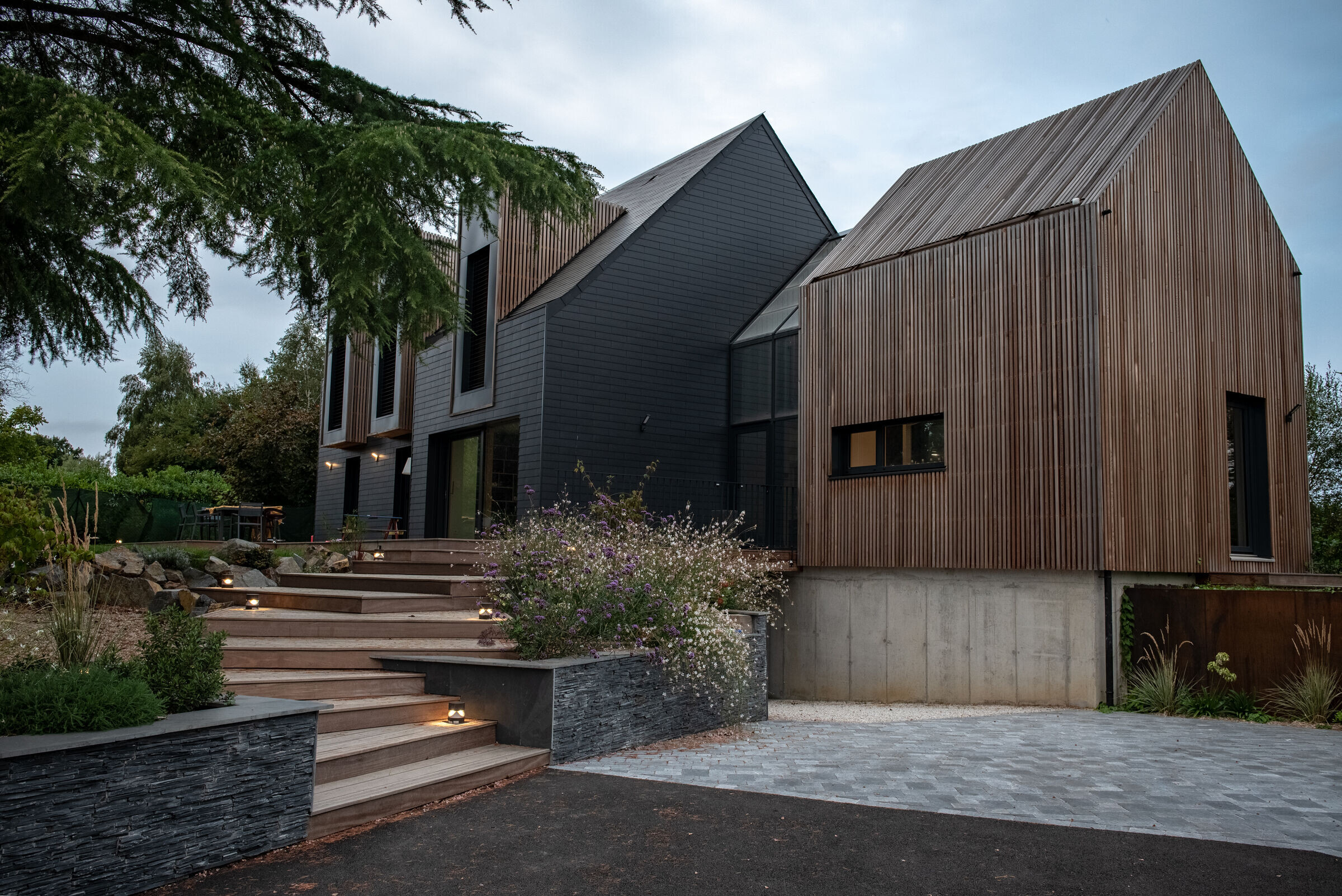 The local urban plan constrained the location of the extension. We therefore decided to use this constraint as a generator of the extension's form. The first architectural intention was to duplicate the original form in a reduced format to implant the new volume adjacent to the existing one.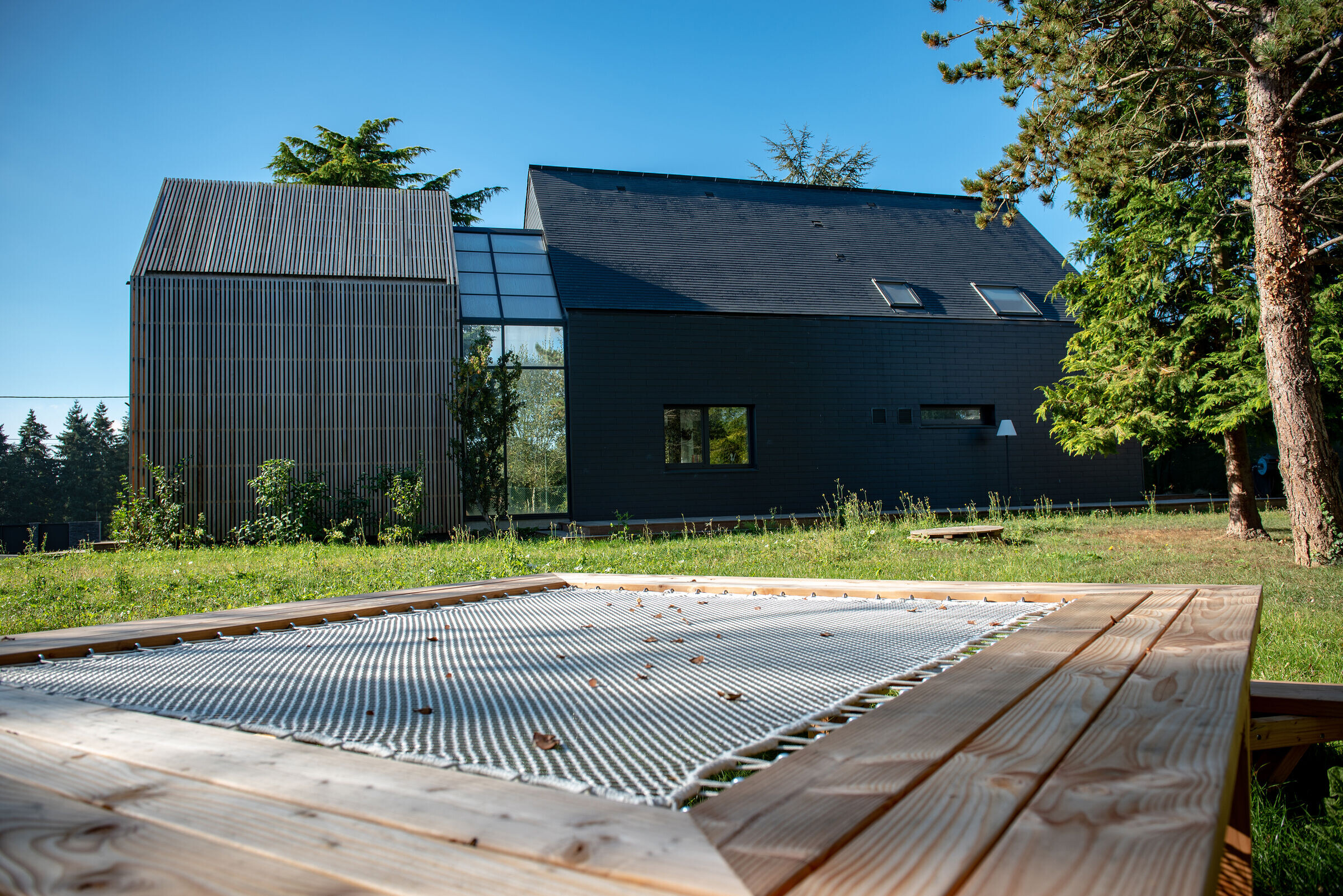 The second architectural intention was to create two monochromes in opposition to reveal and highlight volumes of different origin:
The existing one in black, the new one in wood, separated by a hollow glass joint creating the main access.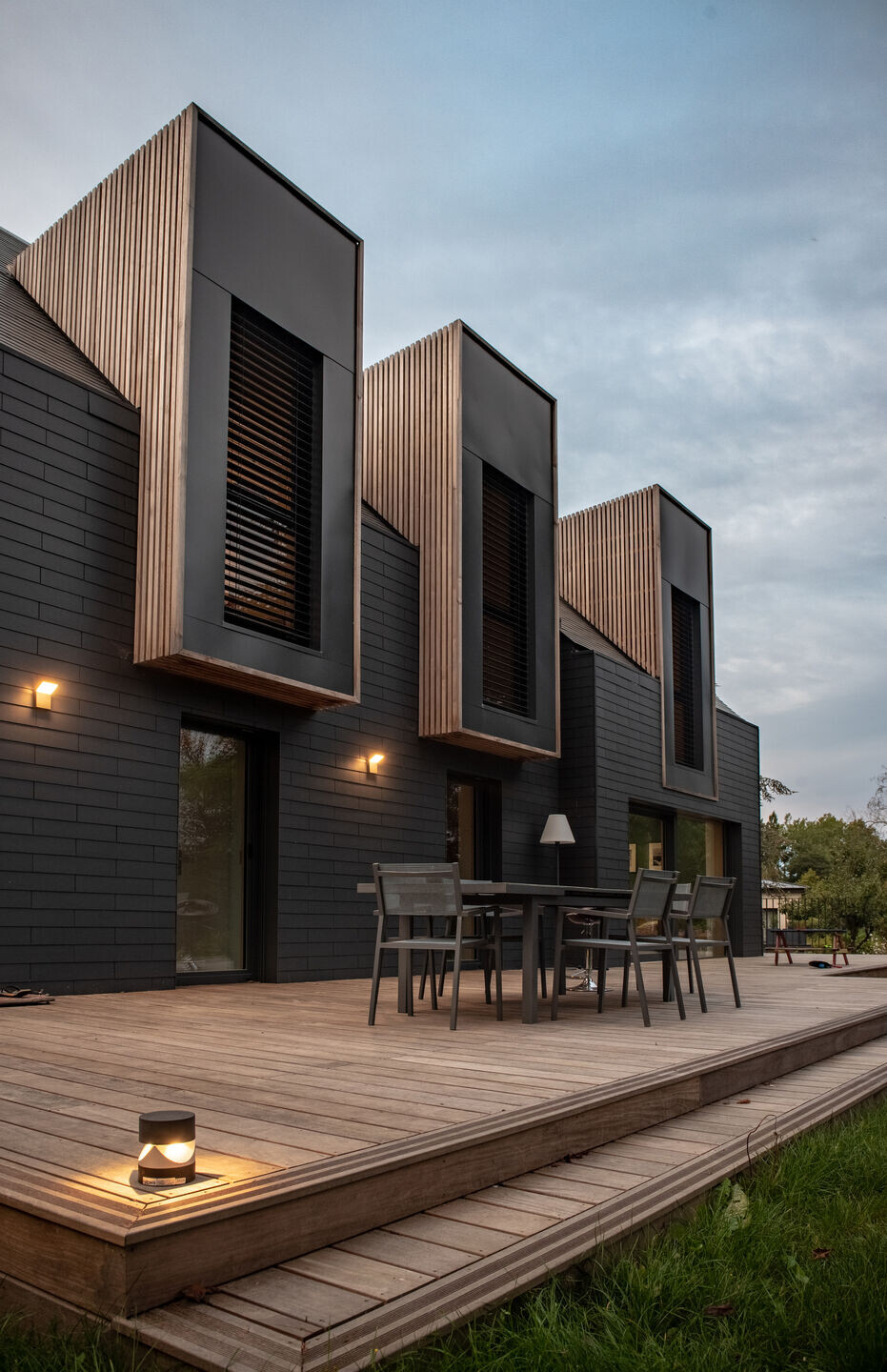 We also wanted to keep traces of the original architecture (in addition to the volume): The dormers are highlighted, trimmed with wood and respond visually to the extension being in wood on the black monochrome of the existing.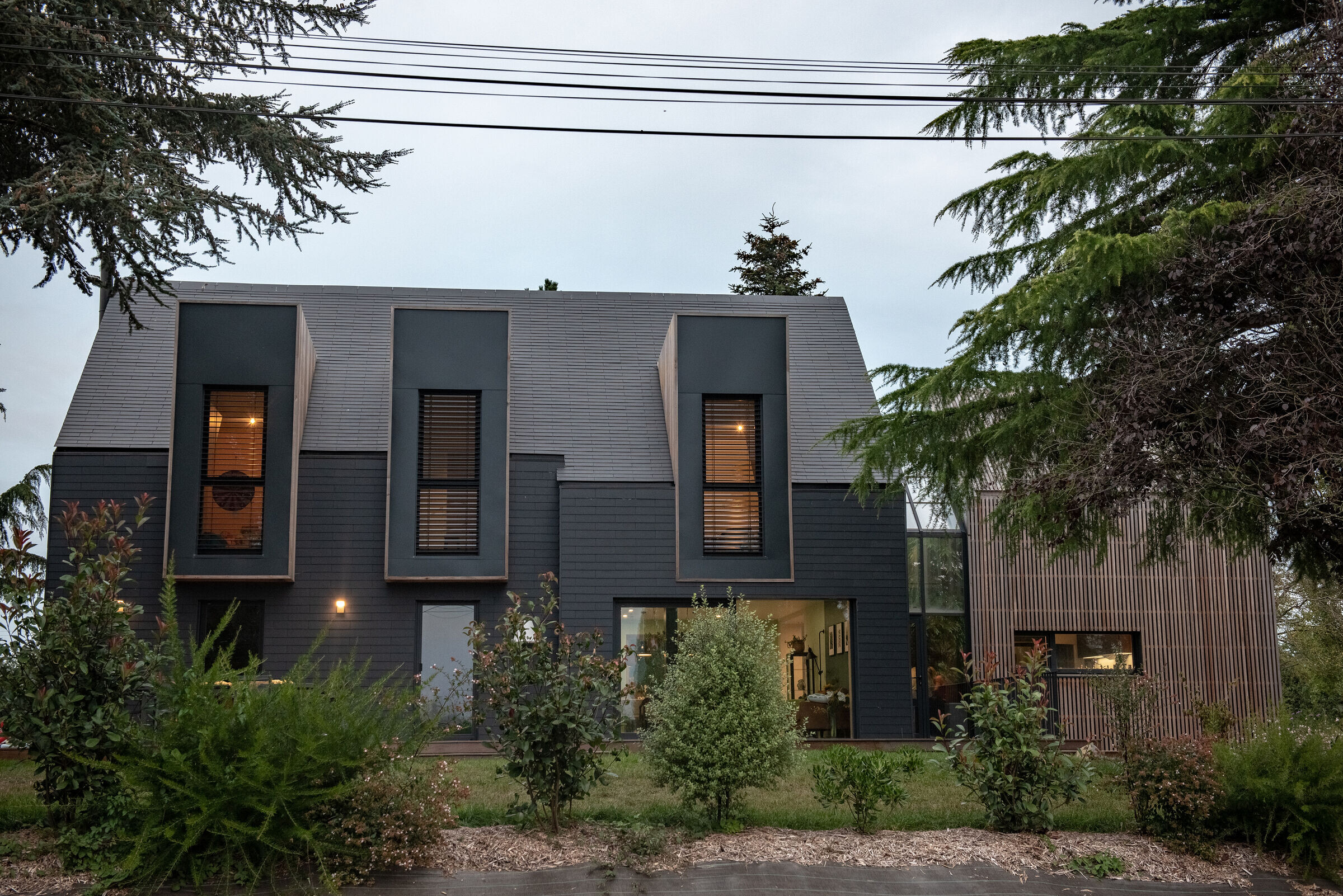 The renovation aims for the Passivhauss Label, the heating requirement is very low and the airtightness very efficient. The openings to the south promote solar gain (light and heat). The materials used are healthy and bio-sourced: cellulose wadding and wood fiber insulation, wood structure, natural linoleum, cork flooring, algae paint made in Brittany.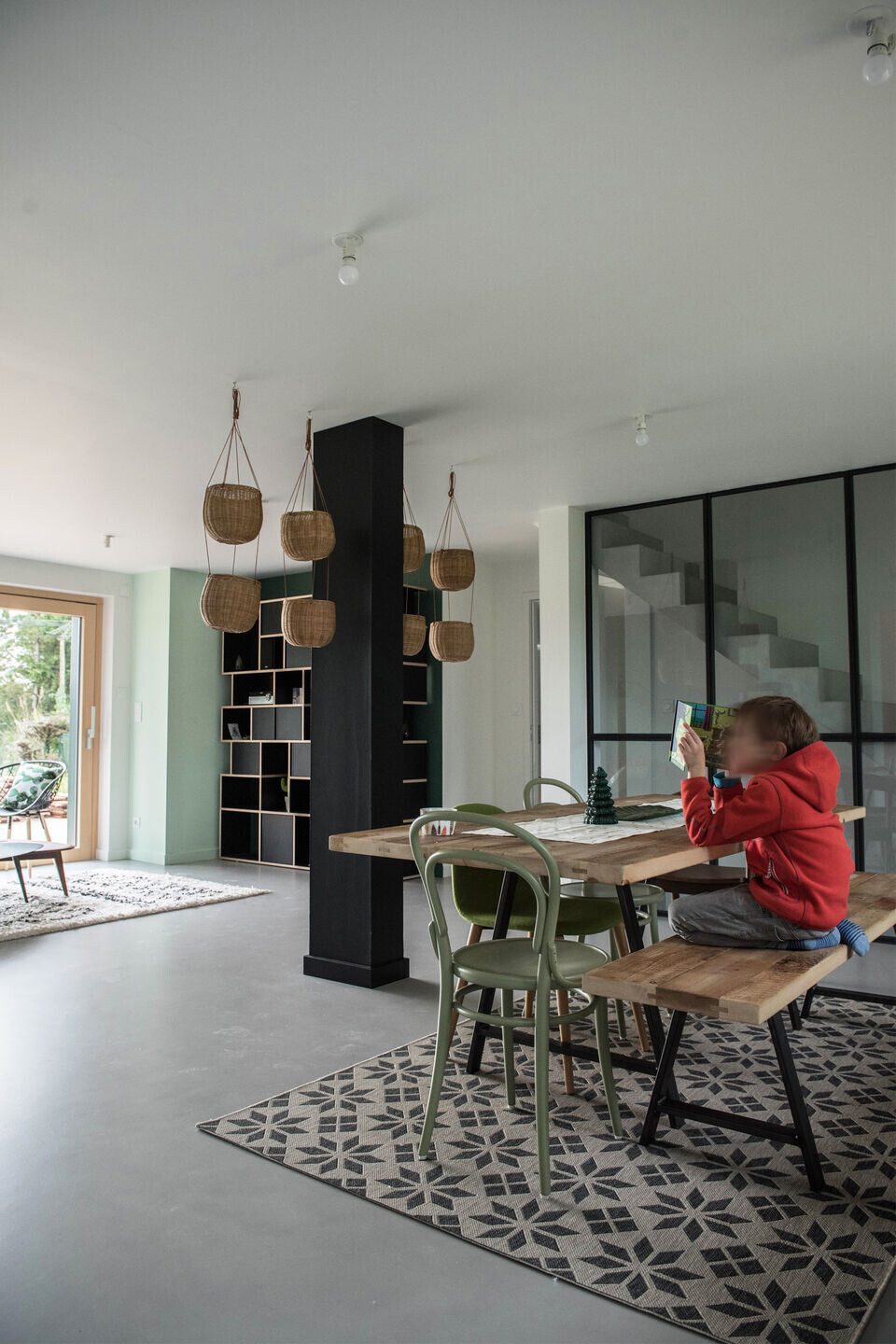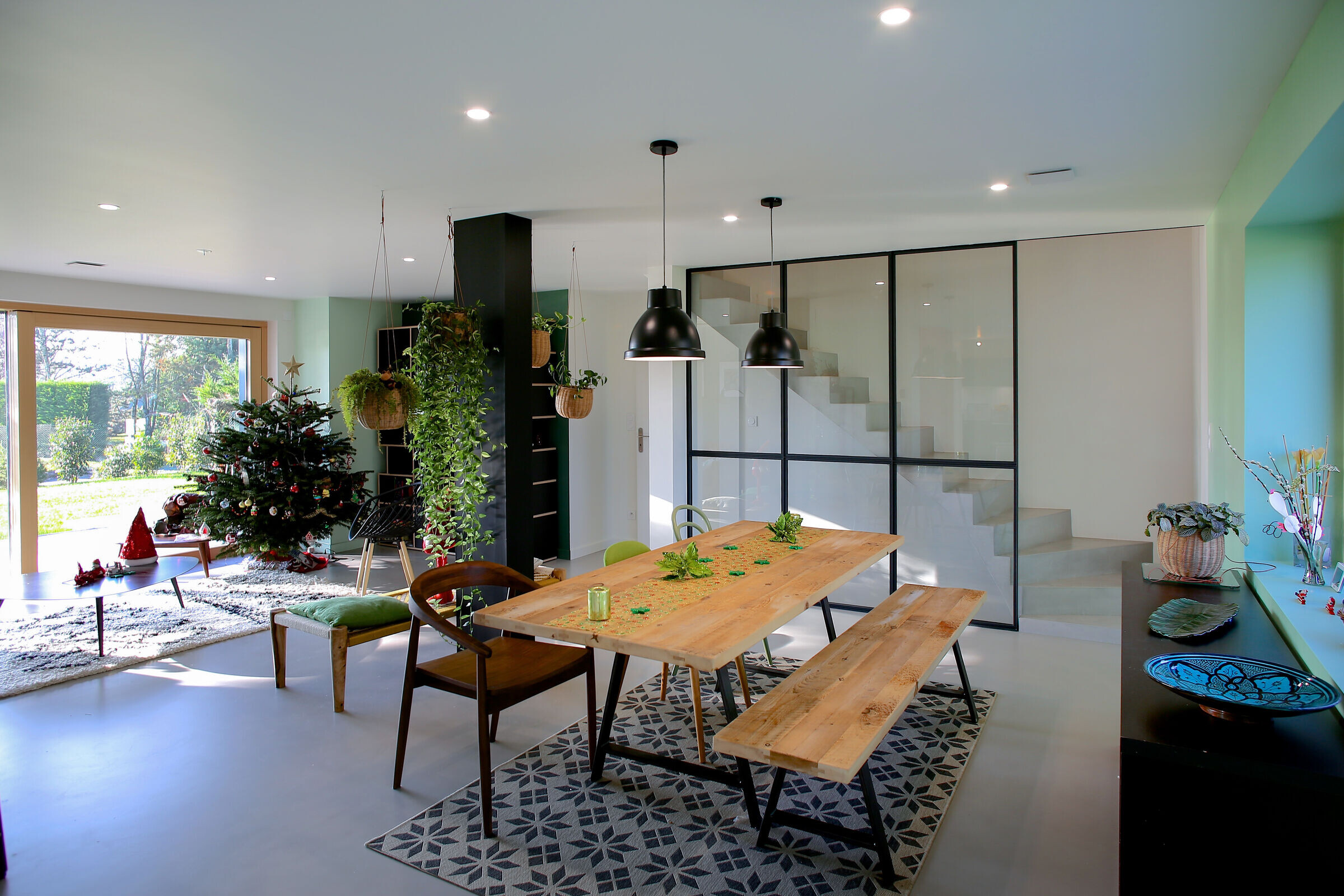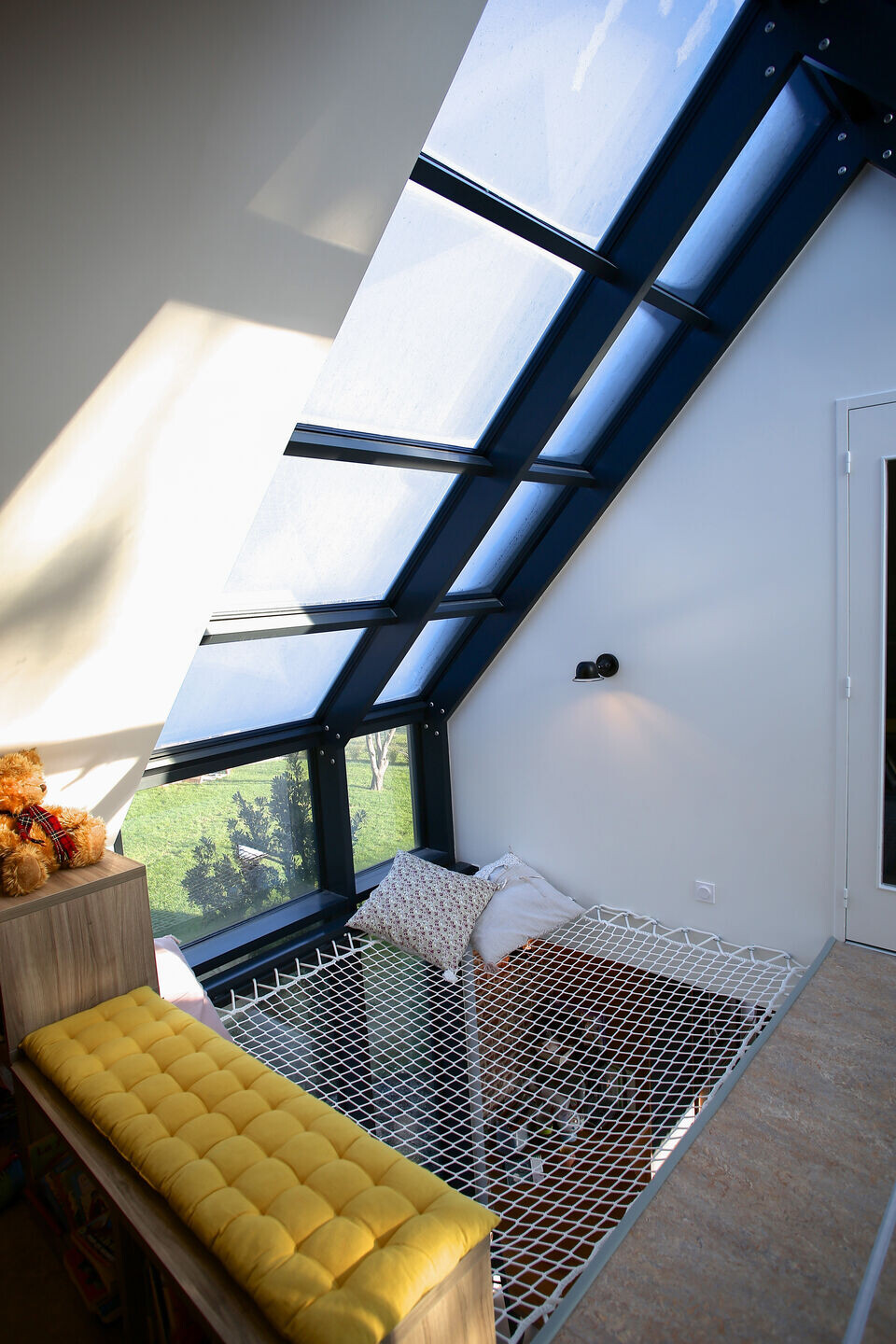 Material Used:
1. Graphisoft: Archicad
2. Proclima: Intello + air tightness membrane
3. Unilin Panels: Durelis vapourblock spano panels
4. Internorm: Triple glazing windows Wood / Alu HF 31
5. Zehnder: Double flow ventilation Paul NOVUS 450
6. Steico: Wood wool, dense wood fibre
7. Isocell: Cellulose wadding
8. SIGA: Airtightness scotch
9. Hueck: Trigon alu 5050 triple glazing windows
10. Velux: GGL GGU, triple glazing windows
11. Giacomini: Underfloor heating
12. Sanden: Water air heat pump TEC Control Aqua Cb2 max
13. Jacob Delafon: Bathroom sinks, REVES / Bathtub NEO
14. Hansgrohe: Metris 200 (taps) / Showerpipe Talis Puro
15. Airelec: Towel dryer Baia 2
16. Acova: Towel dryer, Fassane
17. Alterna: Bathroom sinks, Domino
18. Schneider: Odace, electrical equipment
19. Poujoulat: Roof outlet, Therminox, black
20. Helios: Air vents