Bibliothèque Alexis de Tocqueville, the new public library for the metropolitan region of Caen la mer in Normandy, France, opened to the public on January 13 in the presence of the French Minister of Culture Audrey Azoulay. Located on the Presqu'île de Caen, at the intersection of the city's historic core and an area of redevelopment, the 12,500m2 multimedia library is a prominent new public center for Caen. The building is designed by OMA in collaboration with Rotterdam-based office Barcode Architects.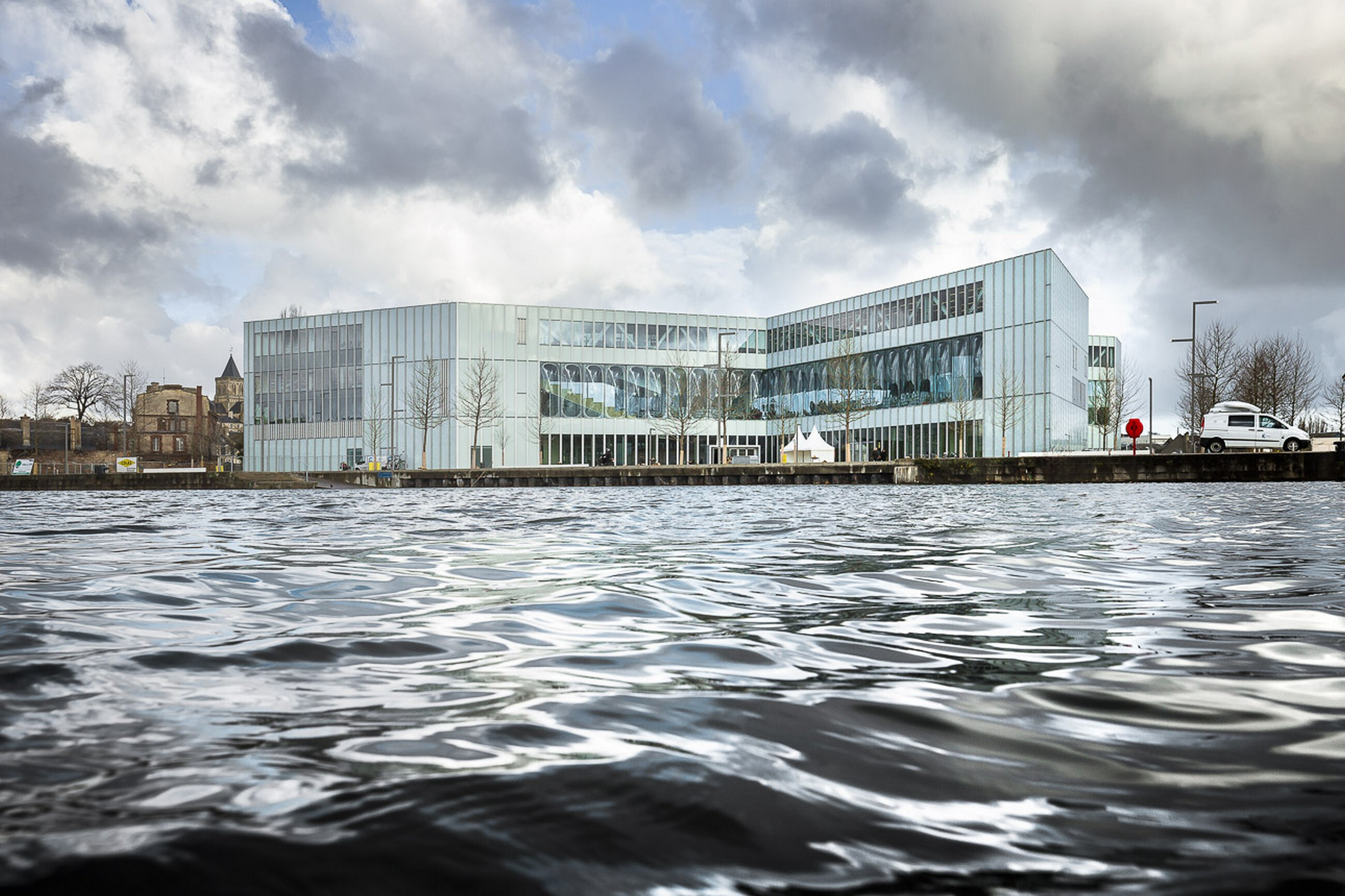 Bibliothèque Alexis de Tocqueville follows OMA's notable library designs: Très Grande Bibliothèque (1989), the Two Libraries for Jussieu (1992), the Seattle Central Library (2004) and the Qatar National Library to be completed in 2017. In an age of digitalization, the library of Caen forms a continuation of OMA's theoretical reflection on the library as a collective space that is adaptable to the changing practices of gathering and processing information, offering space to both print and digital media.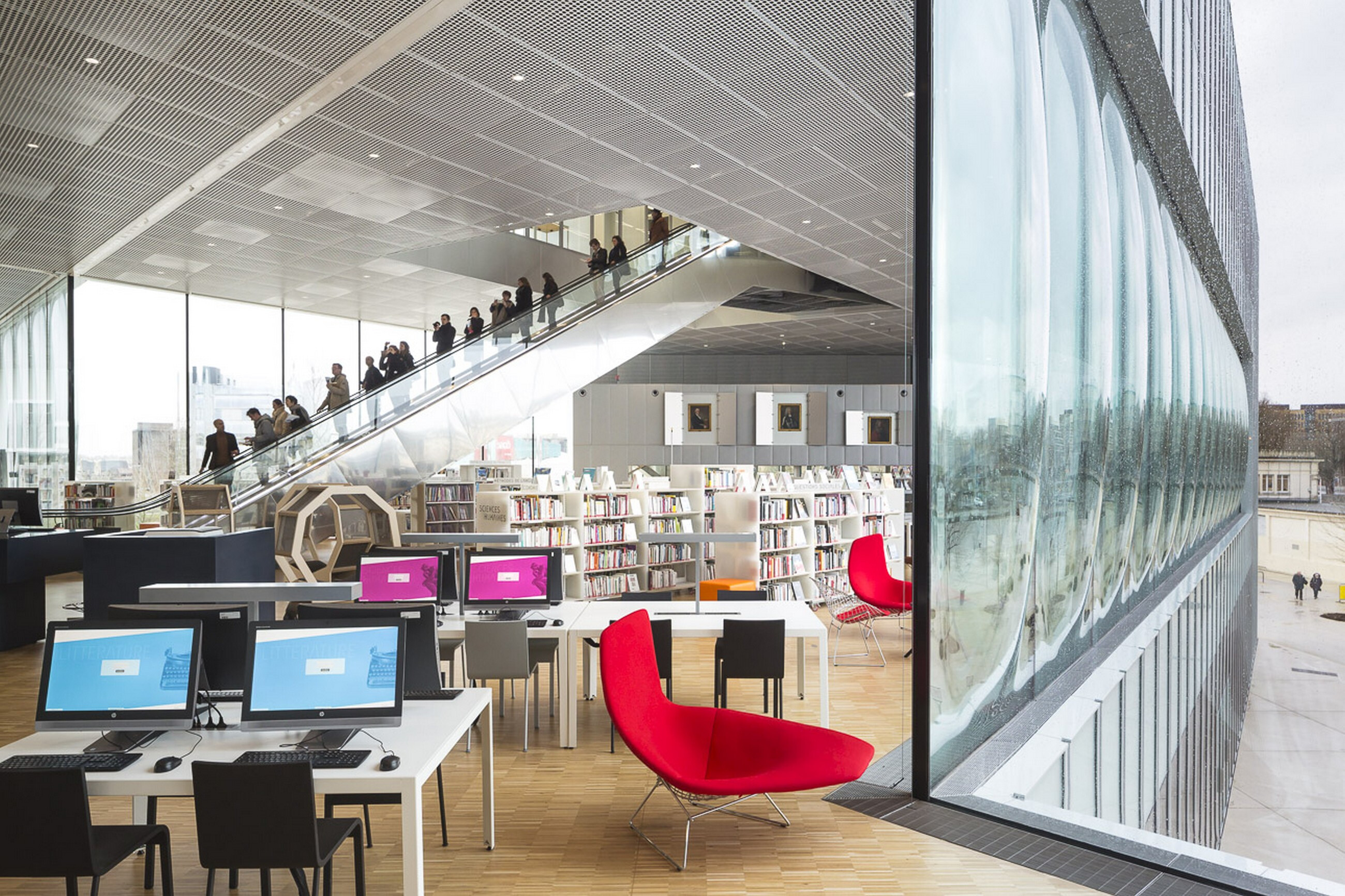 The design of the Bibliothèque Alexis de Tocqueville is characterized by a cross-shaped floorplan responding to the library's urban context, with each of the four protruding planes pointing to a landmark in Caen. The main public space of the library is its lifted panoramic reading room from which the cityscape of Caen enters the world of books and media within the building. Floor-to-ceiling load bearing glass façade panels maximize the transparency and openness of the reading room. Thanks to the strength of the glass facade, the interior is completely column free, allowing the four different sectors, each respectively related to a pedagogic discipline -- human sciences, science and technology, literature, and the arts -- to be optimally connected. The first floor contains a variety of work and reading spaces and, in addition to 120,000 documents, a digital extension of the physical collection has been integrated into the bookshelves.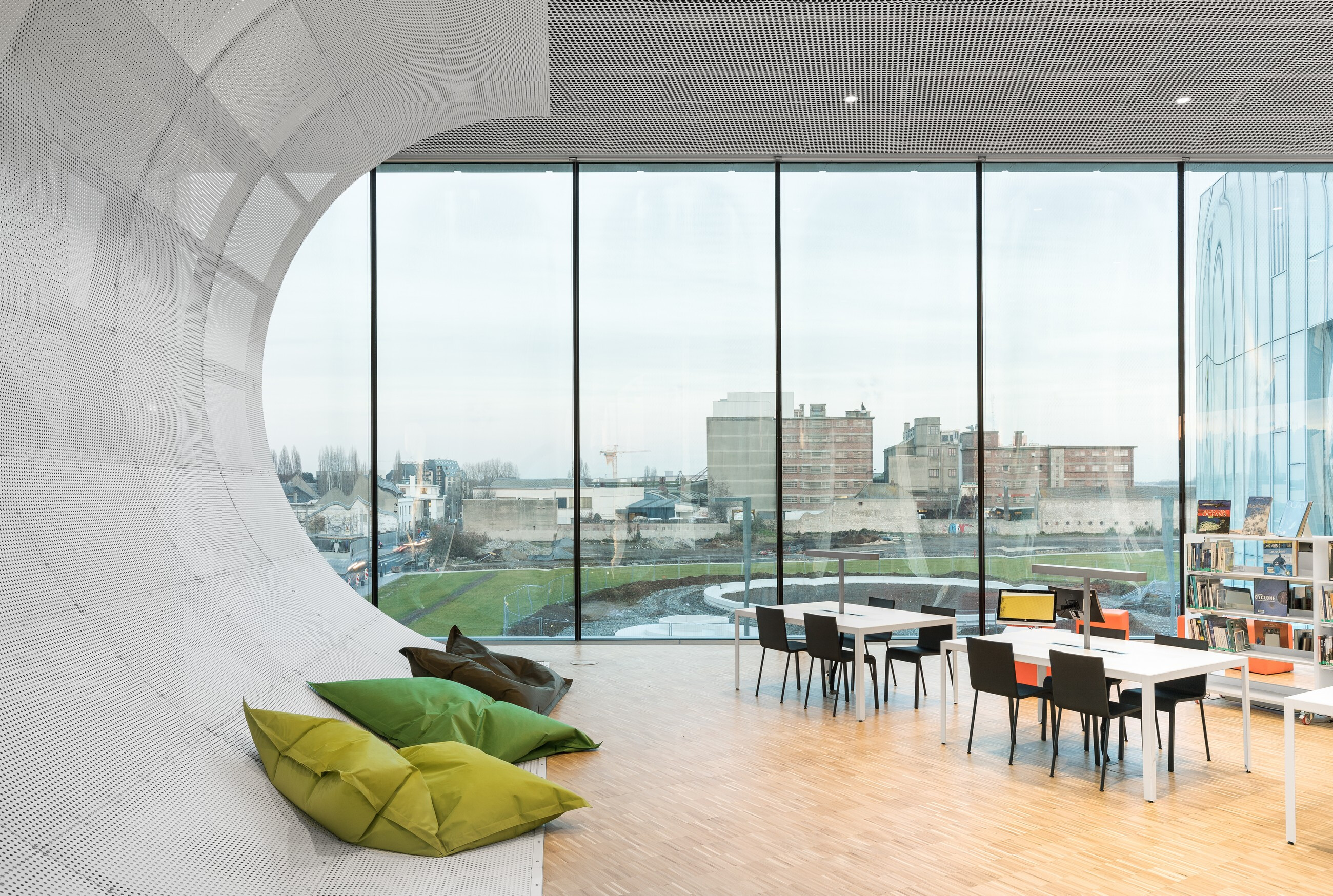 OMA Partner, Chris van Duijn: "This completion marks the beginning of a larger transformation within Caen. The library pivots from the historical center to the new urban master plan, stretching from city to sea. The cross-shaped building marks this central location between the old city and the new, and is a symbol for an institution deeply invested in the future of Caen."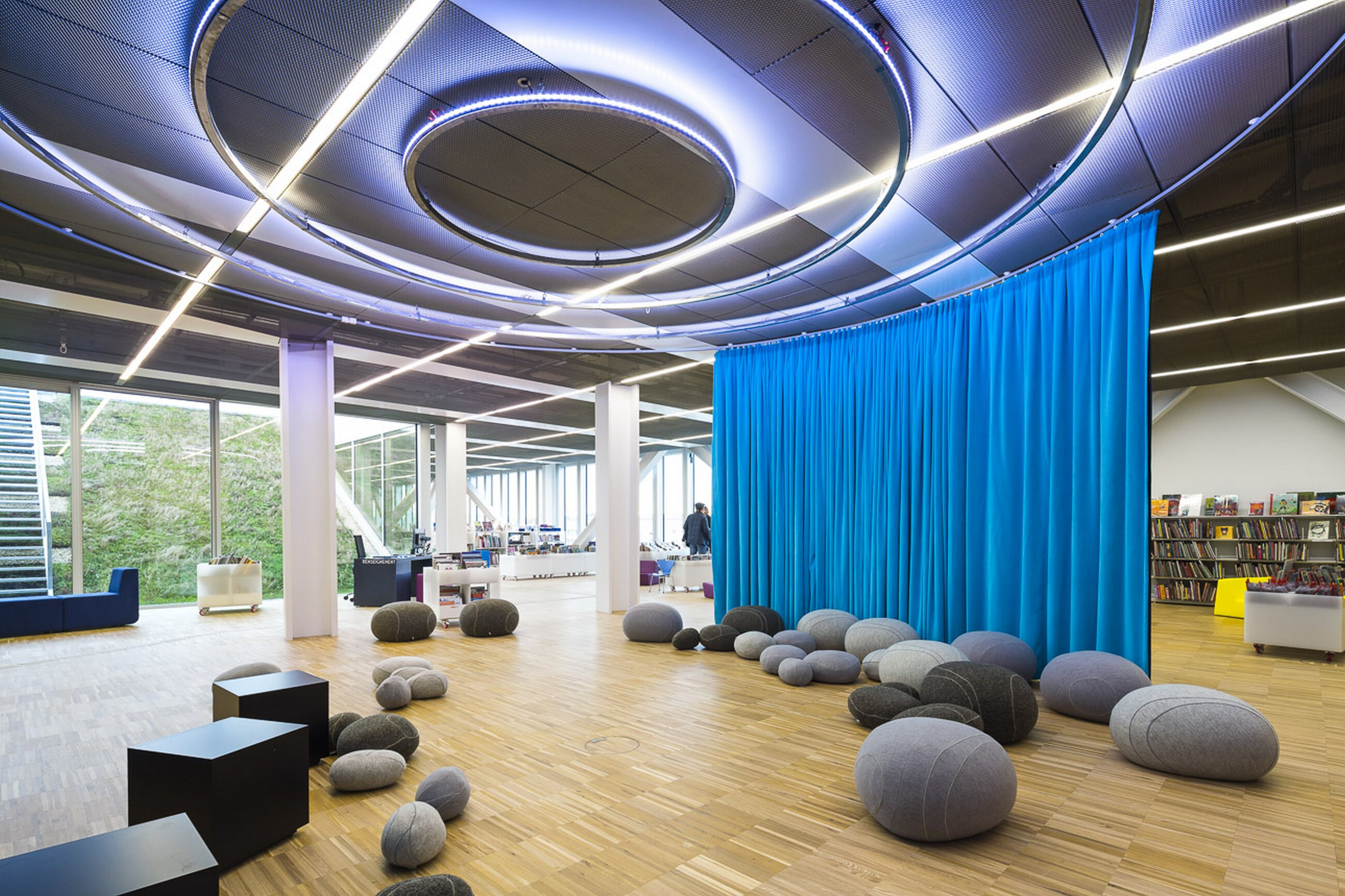 Bibliothèque Alexis de Tocqueville marks the beginning of a new series of engagements for OMA in France. Due for completion in the second half of 2017 are the university campus Lab City in Paris Saclay and the refurbishment of a late 19th century industrial building to house Fondation d'Entreprise Galeries Lafayette in Le Marais, Paris.

The project was led by OMA partner Chris van Duijn and project architect Francisco Martinez