De Weesper is Barcode Architects' answer for the redevelopment of the former Bijlmer Bajes prison; a pleasant, safe and social urban neighbourhood. This area is a unique space for a radical transformation and future development in Amsterdam. The master plan, with a total program of 135.000m², forms an urban area intended for living, working and recreational facilities.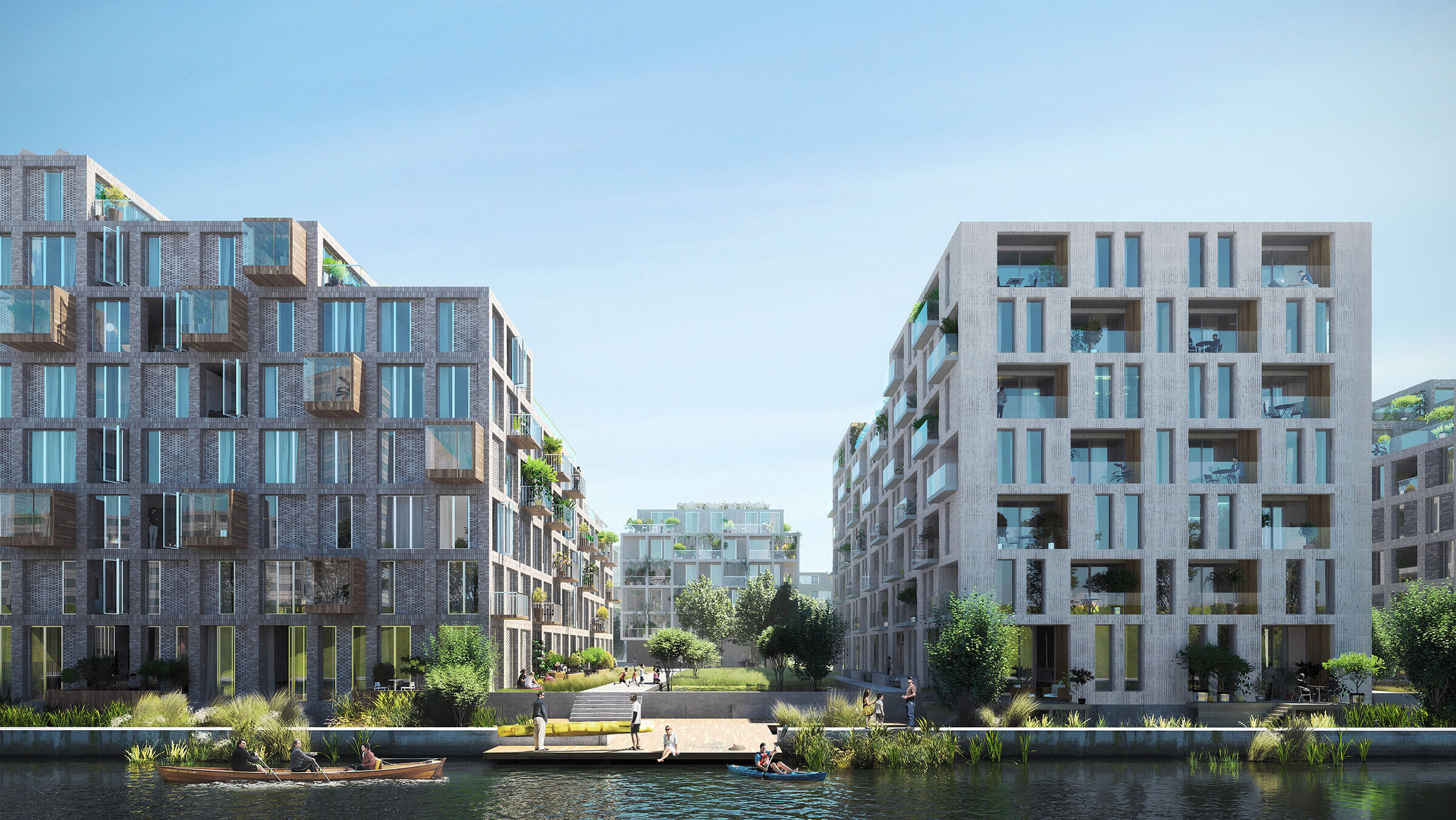 The "transformation" theme is inseparably linked to the Bijlmer Bajes and thus forms the basis of the design through every scale of urban design. Visually the project translates into three key elements; the Canal, the Main building and the Wall.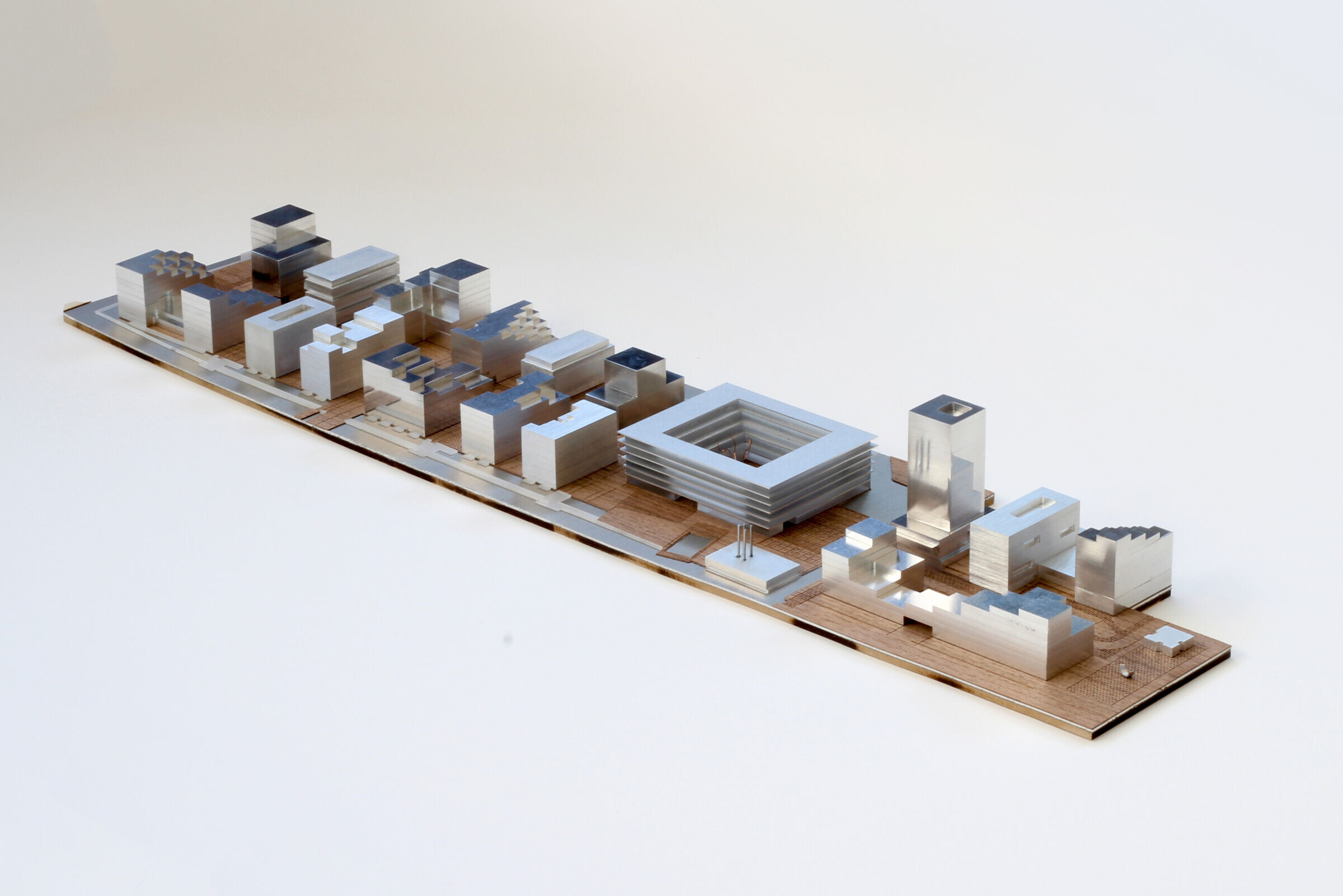 It was important to retain the existing structure in the design but creating a smaller scale at the same time to avoid the prison feel of being 'too massive' and not having enough human scale. The towers are divided, thus creating two pavilions. The same goes for the courtyard, forming two in-between-spaces. The whole results in a strong community with a unique and urban appearance, where a good balance can be found between living and working.