The project re-evaluates a two-room apartment in the heart of Milan, in a 1960s palace. The objective of the renovation is to make the apartment as large and bright as possible. The constructive memory of the existing is not entirely lost, but enhanced: the Palladian marble and the Italian herringbone parquet are maintained and smoothed; with small punctual interventions the contribution of light to the rooms is enhanced.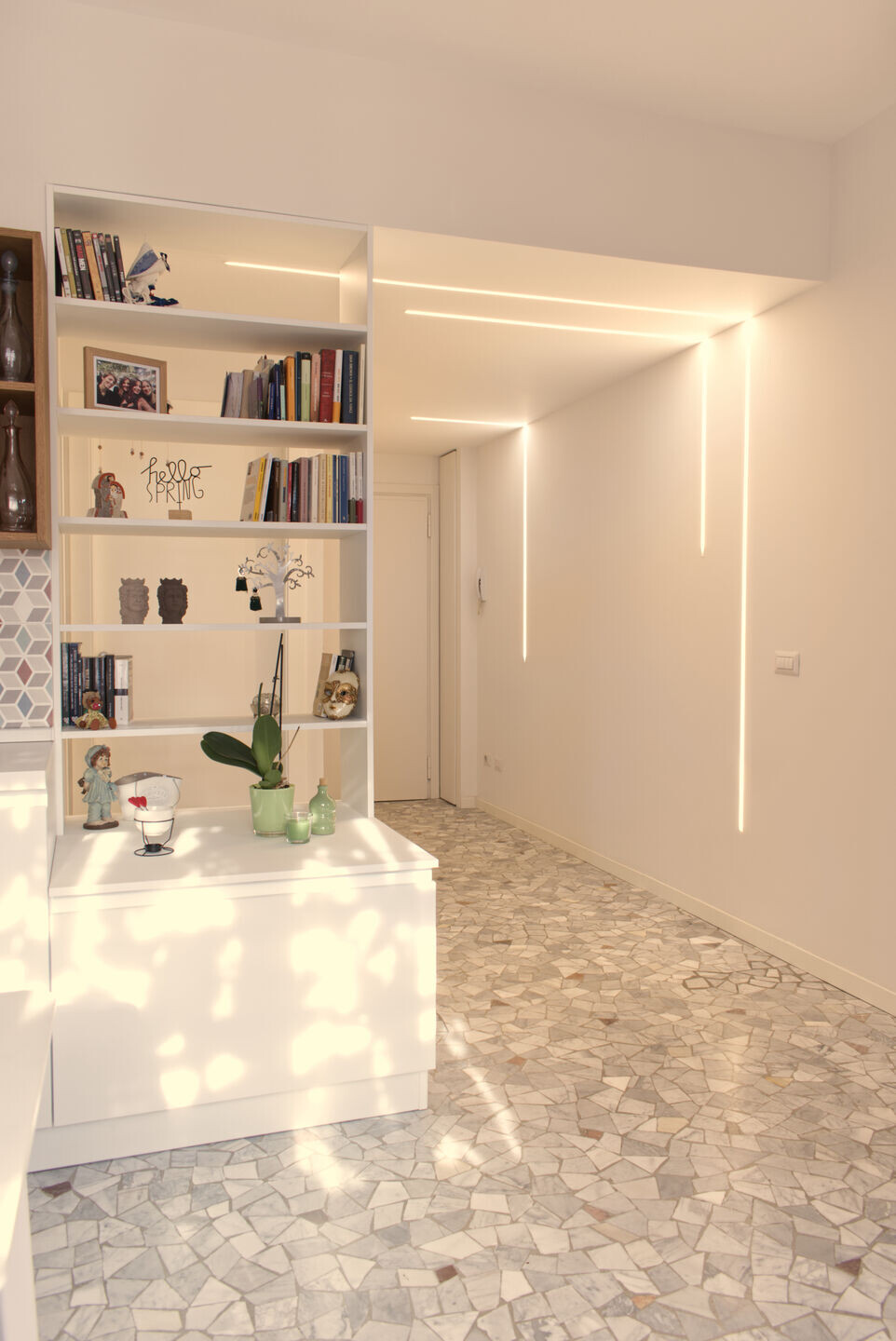 The 1960s residential building is one of the most common building types in Milan. At that time there was certain care in the selection of finishes, but the interiors reflect a culture of living that was totally different from ours. The apartment consisted of a small kitchenette, a small living room, space dedicated to hallways and corridors and little for bathroom furnishings.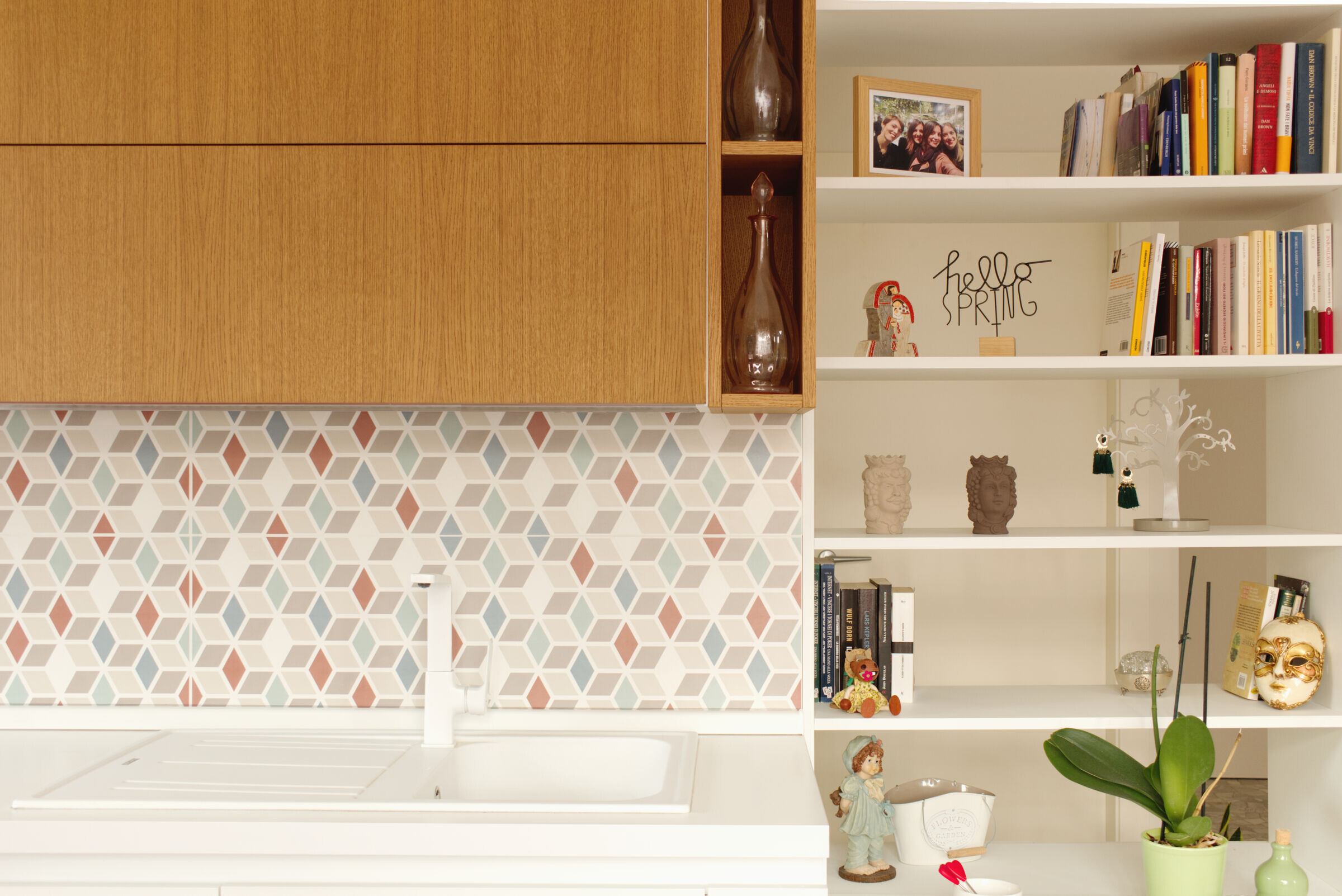 The most important operation was to adapt this type of plant to the new needs, freeing it from its excessive rigidity, with measured interventions. The total elimination of the hallway, the partial demolition of the corridor leave space for a large entrance. By creating a pass-through bookcase, a new depth is acquired that makes the whole house seem much more spacious; finally, a play of lights between the entrance and the living room makes the passage area between the rooms more interesting.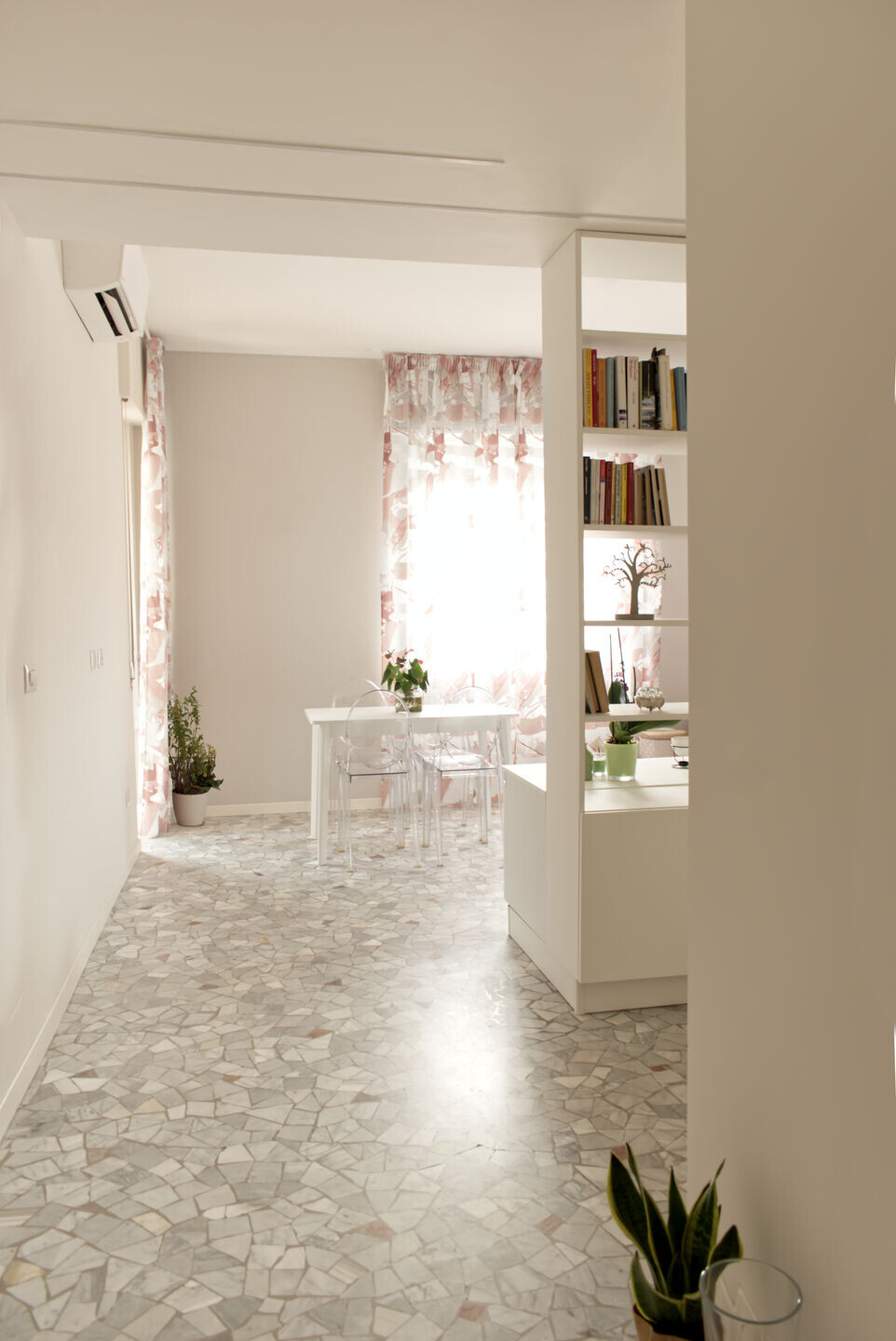 The search for finishes to complete the existing ones was fundamental, so that they exalted them without putting them in the background. In the entrance of the bathroom, large slabs meet the Palladian flooring, staying in the same hue. Only at the end of the bathroom, near the shower, there is a vibrant play of colors used that lightens the traditional language of the apartment. Colors that appear in the bedroom, where a large wallpaper pattern envelops the entire wall, blending perfectly with the oak parquet.