Bils Coffee Shop is a small coffee shop located in an office complex. Today's lifestyle is very closely related to the habit of sipping a cup of coffee. It makes the culture of coffee in Indonesia bloom. Not only good coffee, but the interior design atmosphere of the coffee shop is also a determining factor for someone to feel comfortable and at home. Because of this, many people use any available space to create a small and attractive coffee shop.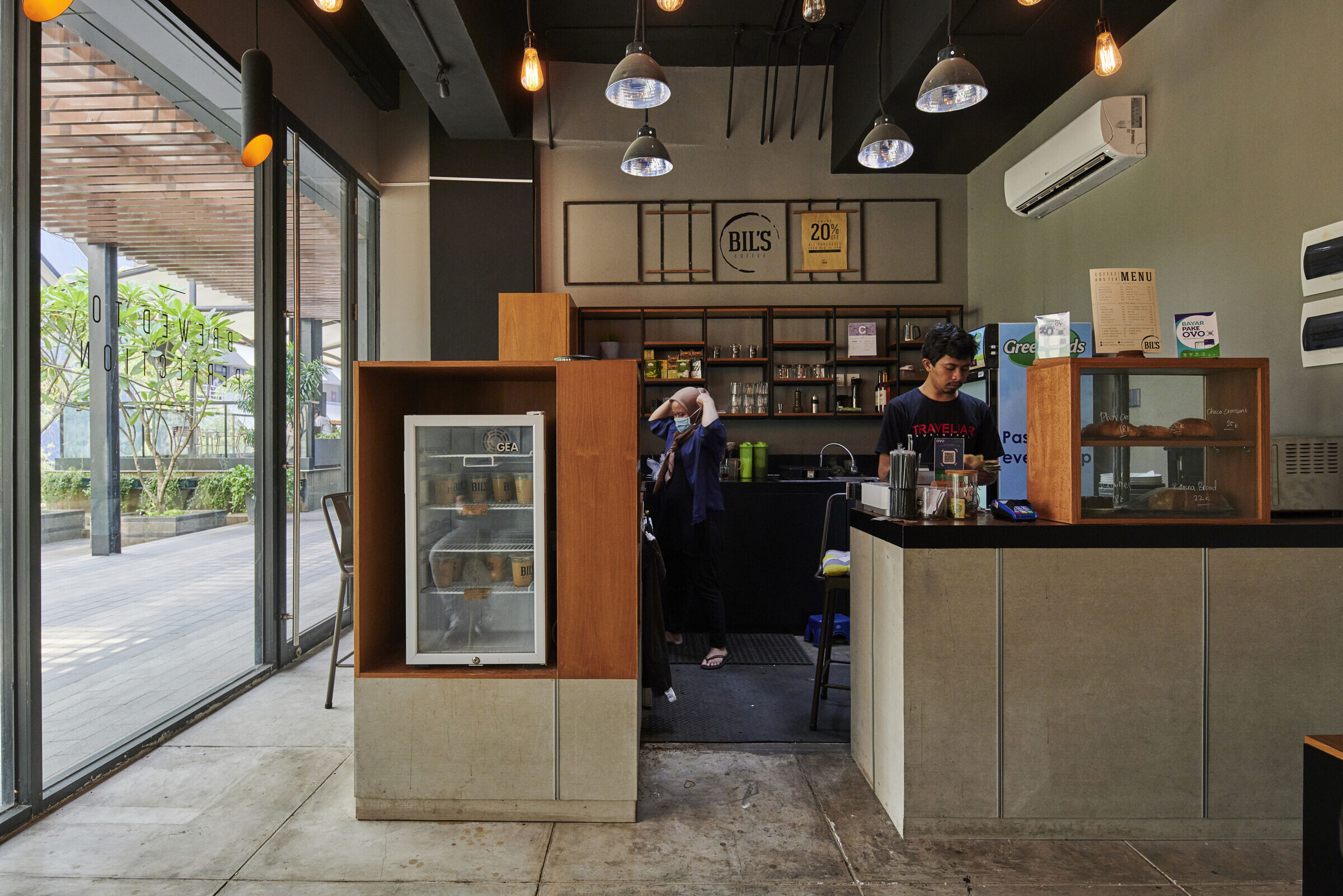 Even though it only has an area of ​​24 m2, we want to liven up a slick industrial style to make the interior design atmosphere of this small coffee shop interesting. The industrial style can be seen from the exposed concrete floors. The coffee bar is also made from unfinished glass fibre reinforced concrete and wood. And filament lamps add to the industrial feel.
Because there are more takeaway shoppers in this office complex, the bar area becomes the most dominant part of this coffee shop. The design of this bar places the refrigerator at the very front so that buyers can immediately take iced coffee and move to the other side to pay at the cashier. Regulating the flow of the barista inside is very important in designing the interior of a small coffee shop. We put the refrigerator under the coffee machine and made small storage to hide it.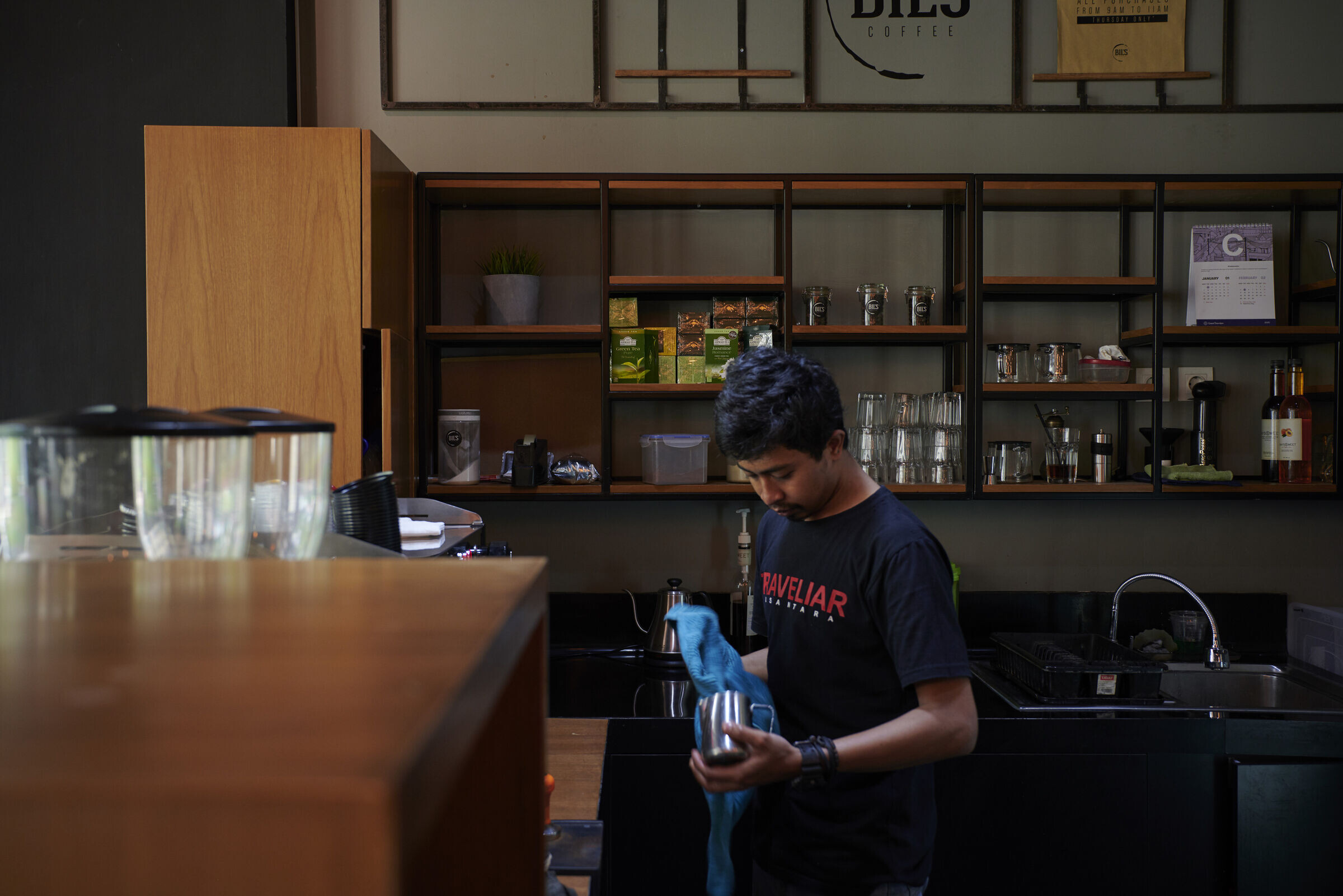 To get around the lack of storage, we made a box seat that can be used for storage in the sitting area. The circular-shaped table is chosen so that customers who come do not feel lonely. Psychologically, round tables are much more comfortable and informal for individuals and groups.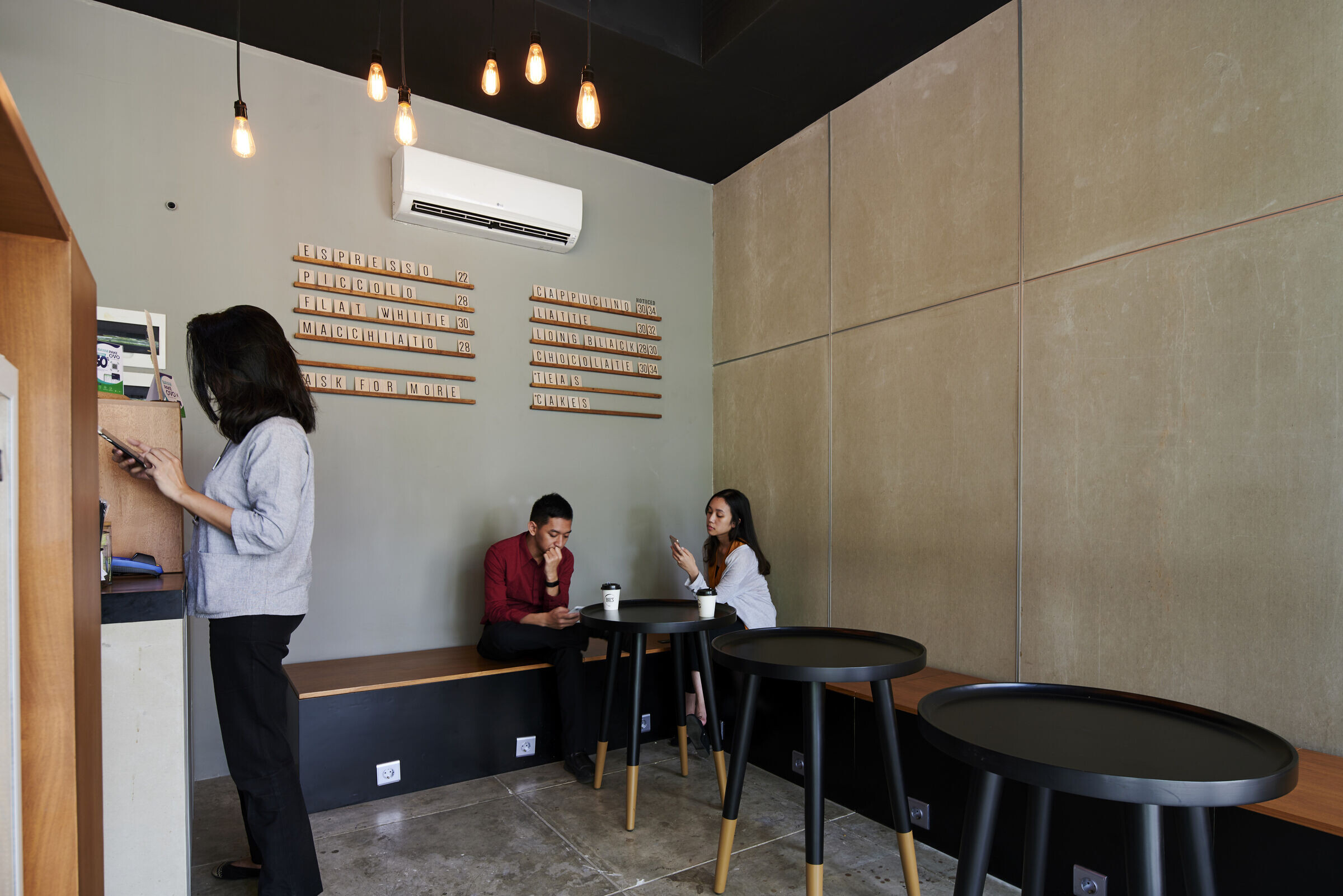 The front of the shop uses glass material to attract visitors from outside. It also let in enough light, so we don't need artificial lights during the day. There are 10 seats in total complete with an electrical plug to charge your cellphone or laptop battery.