The story of this compact family house began in 2015 year with architectural study. Young family with two kids decide to move to location which is on the edge of Slovak capital - Bratislava, named Vrakuňa.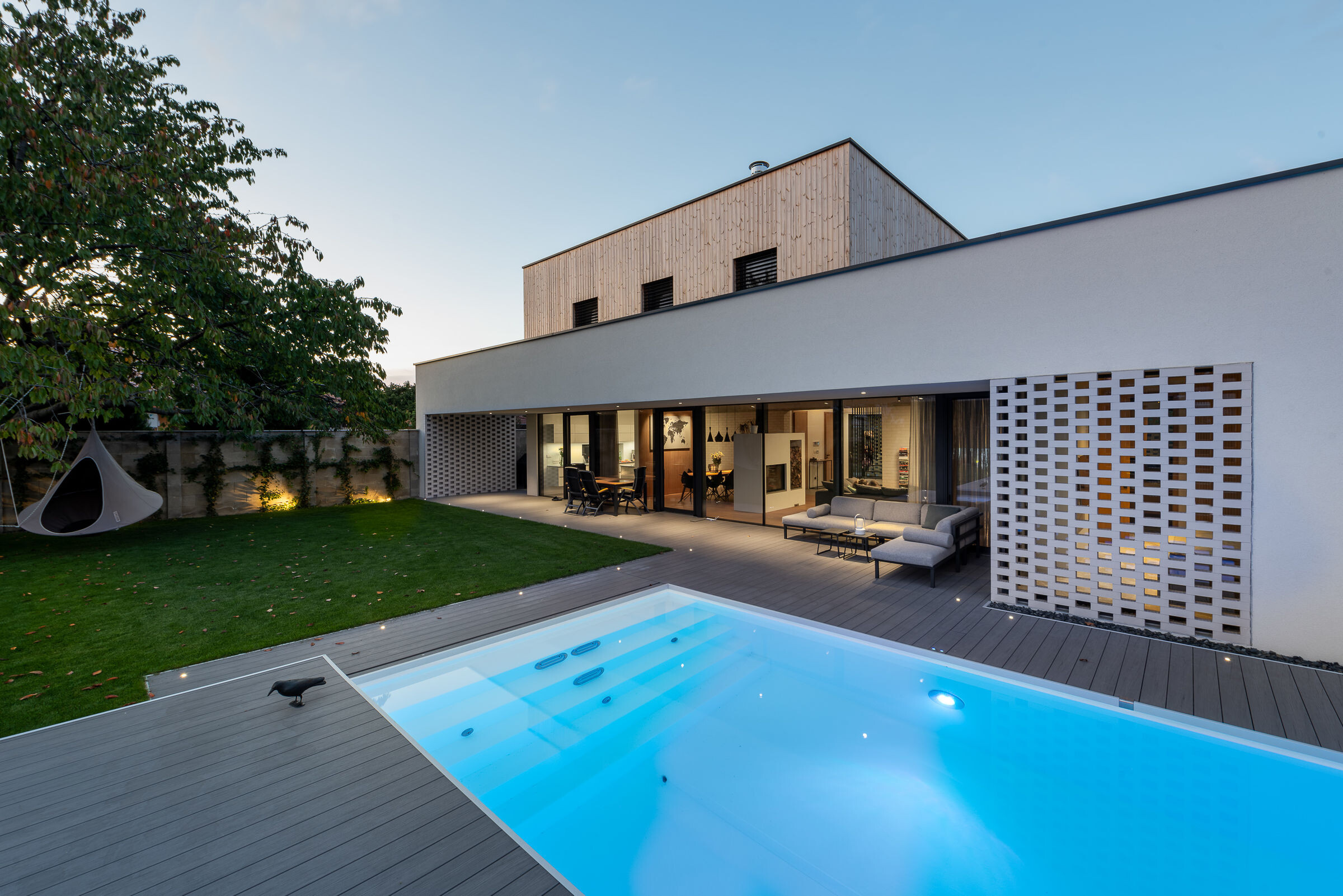 As it is typical for this locatiion, site is absolutelly flat and surrounding envitoment still carrying many historical connotations to original rural context. BLNT house was finished in 2018 year and our studio designed also interior of the house which was fully finished in 2019 year.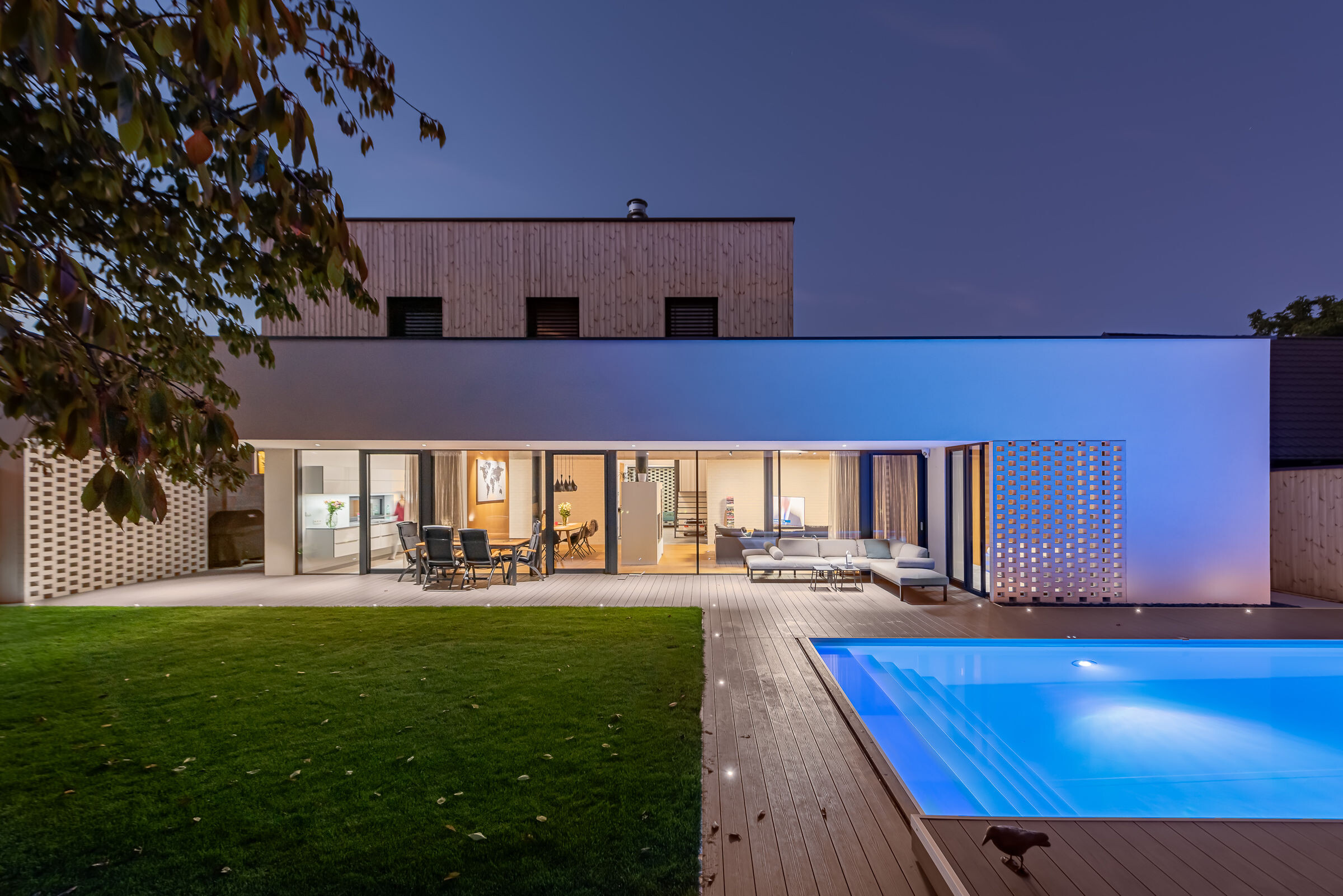 Since we looked for the first time on the clean plot, we start to organize general disposition of the site with main goal to create simple shaped compact house, which will cut a reasonable portion of the garden with his volume, as a benefit for clients. Other wellcomed condition of the design was to create volume wich will not stick up from surrounding volemes of older structures.
On the frist floor you can find all semi-public and functional elements such as livingroom united with kitchen with connection to the garden and pool. On the 2nd floor are mainly placed more intimate and private parts of the house as bedrooms, kids rooms connected to the bathrooms.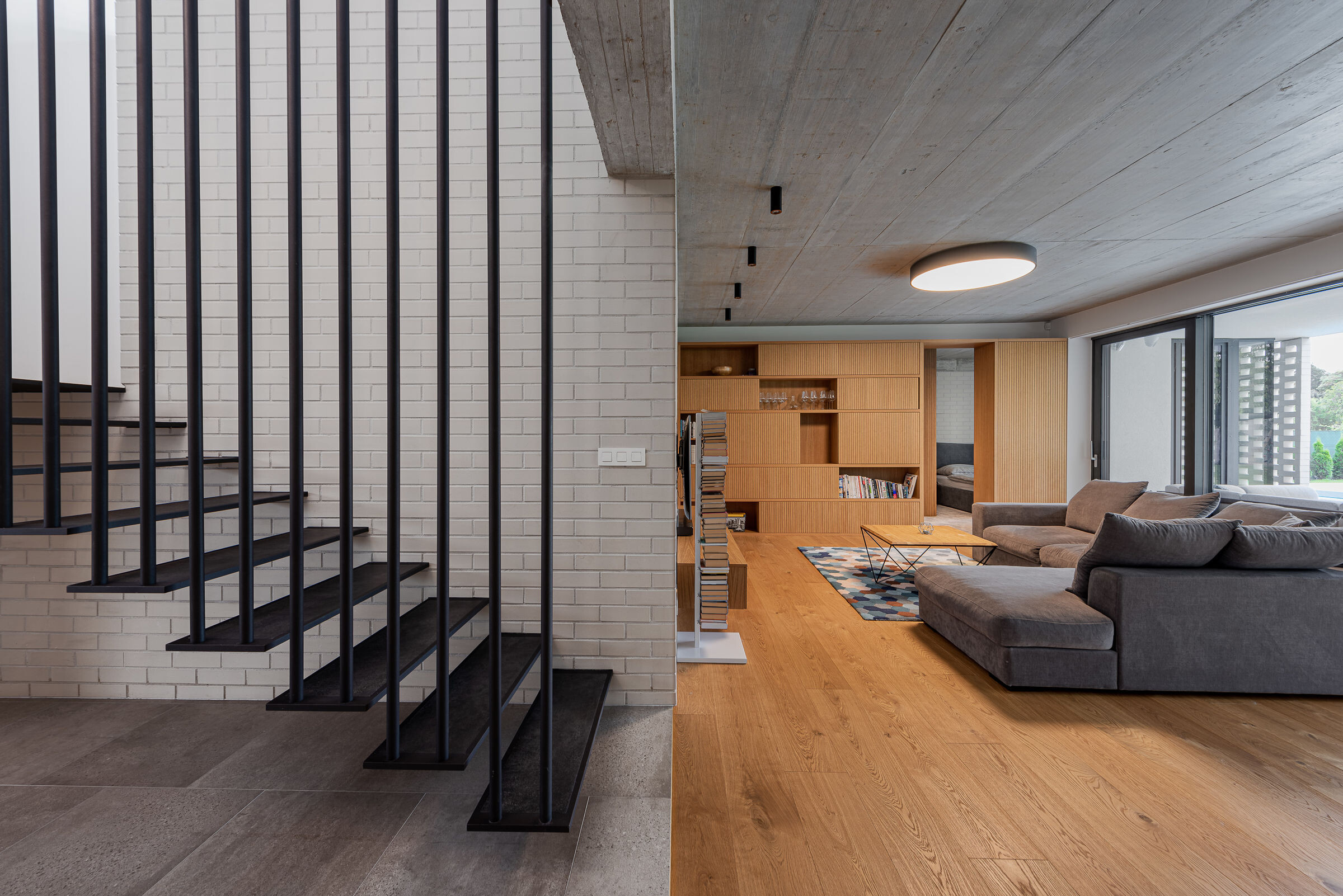 As a vocabulary of design lenguage, we choosed white plaster with structure, wooden cladding and white bricks which were typical material of all structures here for long time - simply typical local materials.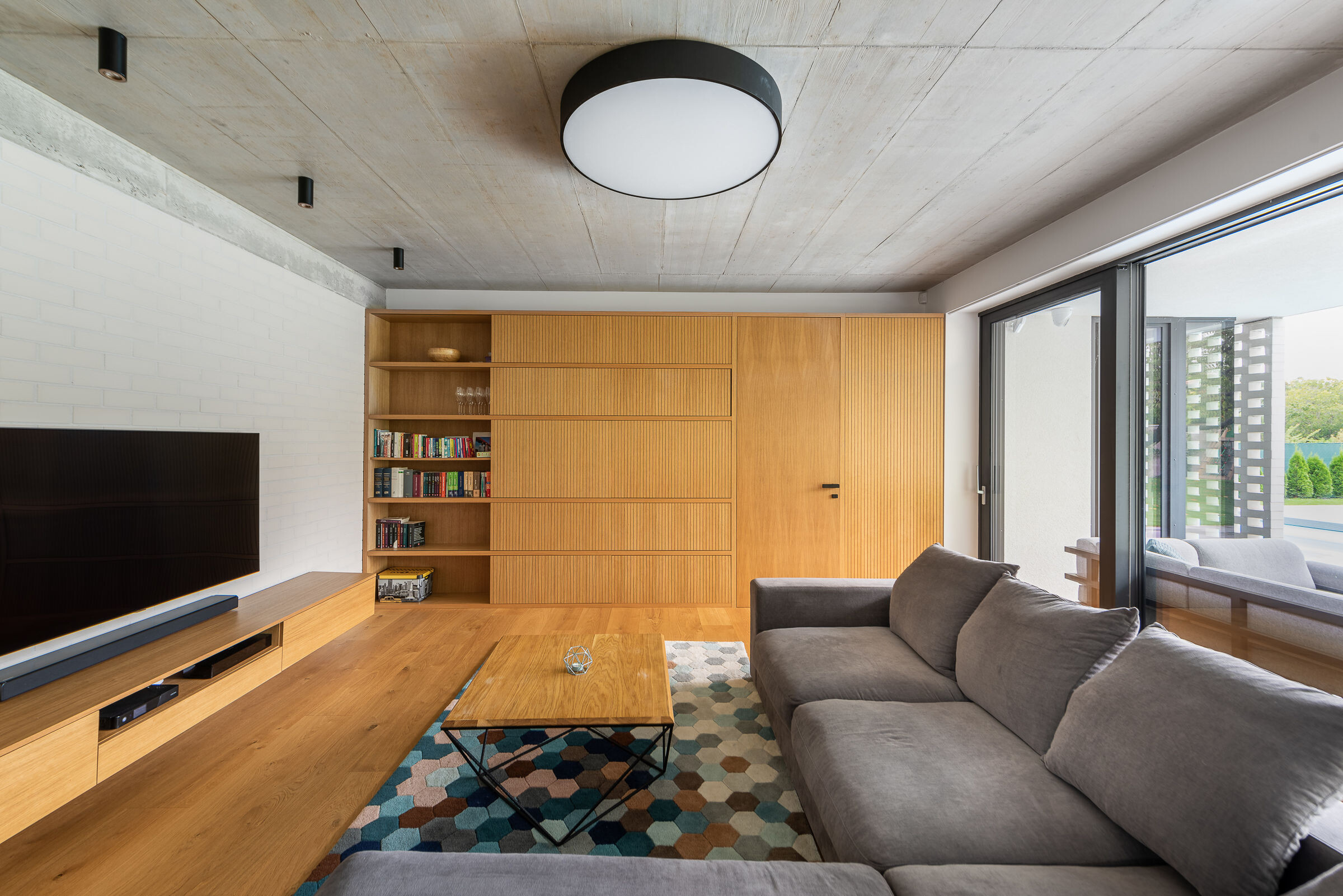 Bricks are used here as artistick detail of the house, but their purpose is also to provide shading and mading some parts of the house more private, with options to look through out from the house by their residents.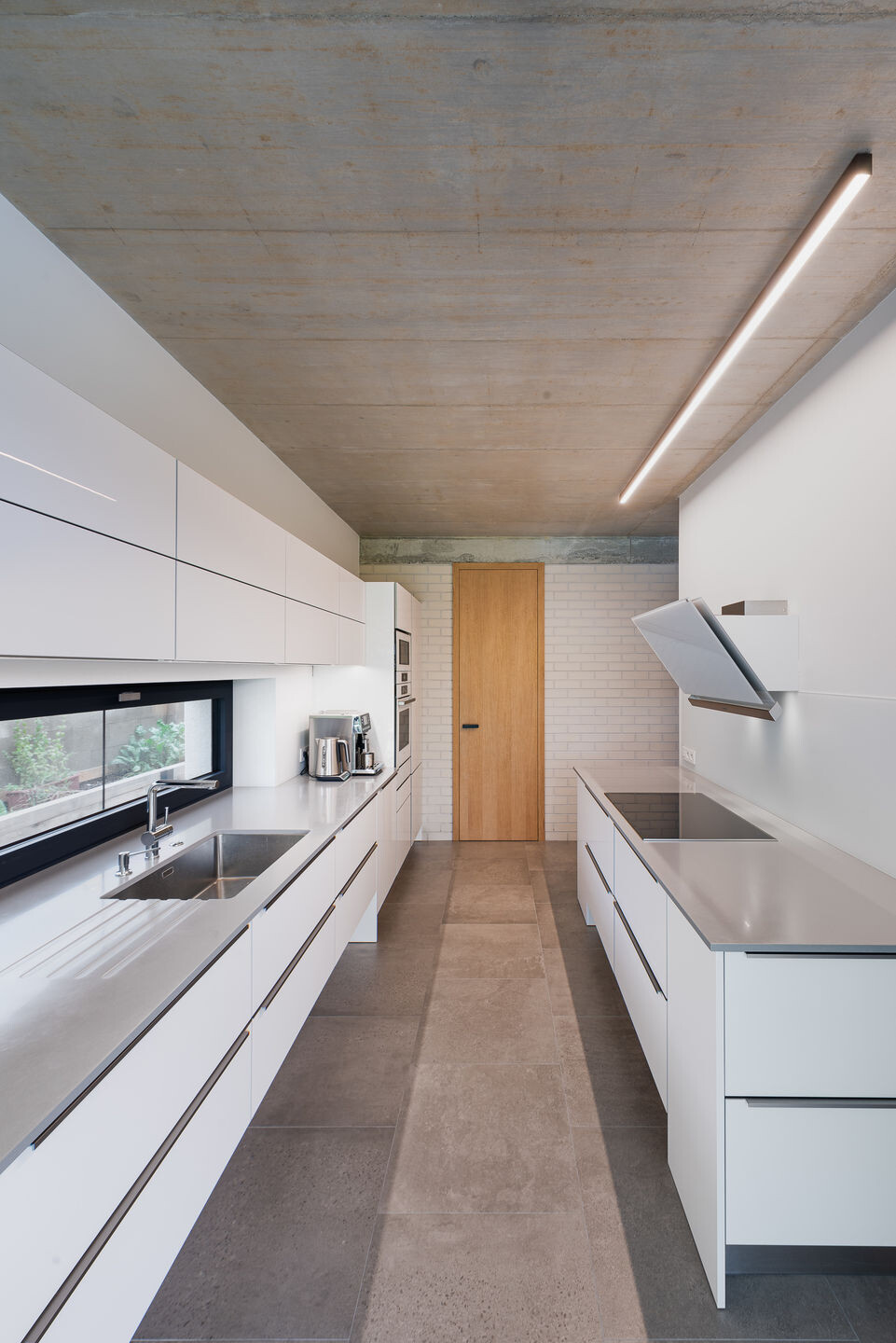 In the end, cleints got house wich is very modern in his expression, but with touch of locat ingredients in friendly and still traditional loking location of Bratslava.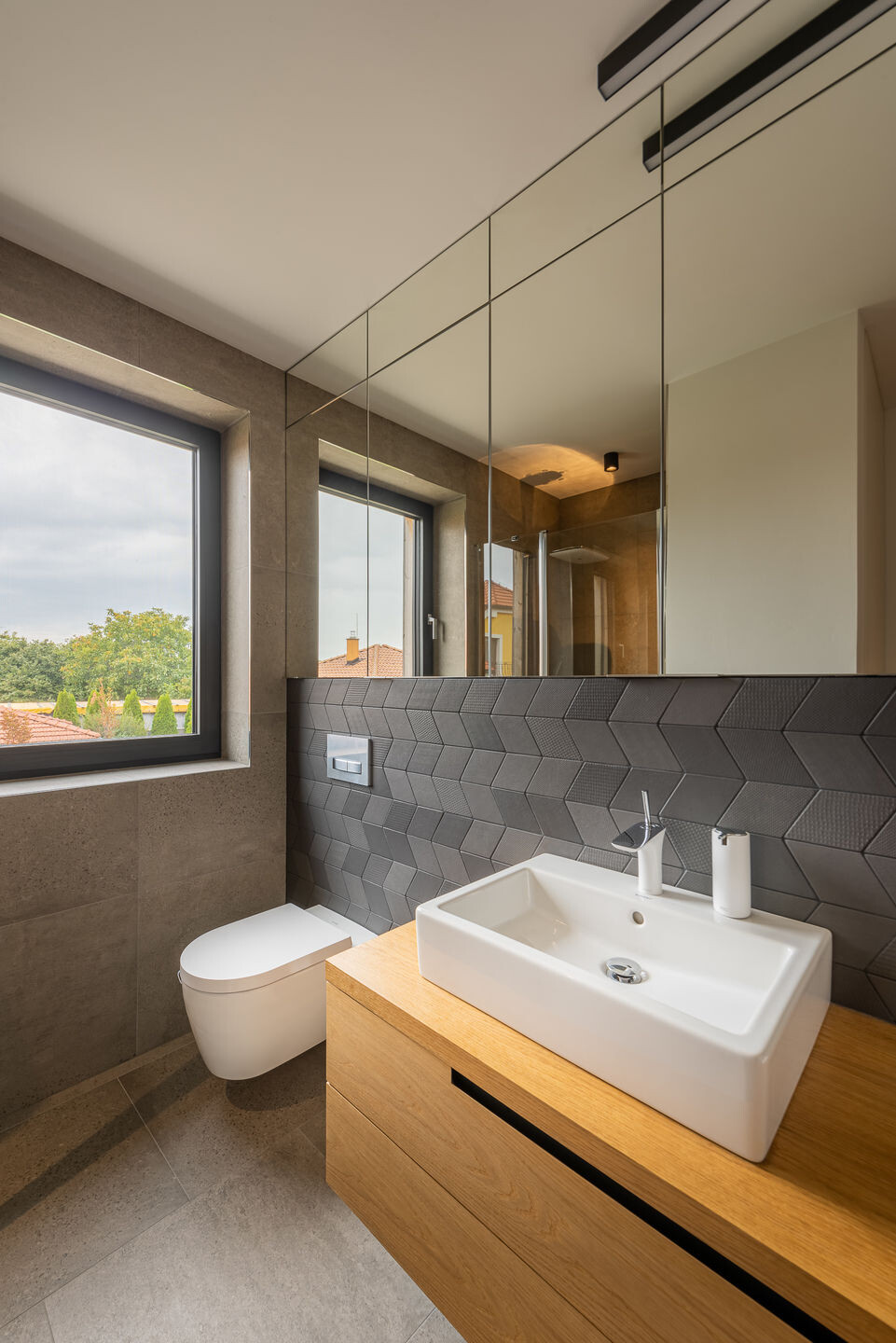 Material Used :
1. Carpenters: IDONA s.r.o.
2. Lights, lamps: VIBIA, Modular
3. Furniture: BoConcept,
4. Tiles: MUTINA/Keramika Soukup