Laid on a chunky rectangle plot nearby the Na-Jomtian beach, the Bluephere land has, nevertheless no direct access nor direct view to the sea. Taken this as a critical restraint, the Architect proposed instead to create an inner courtyard, a hidden landscape where only the hotel guests could exclusively profit.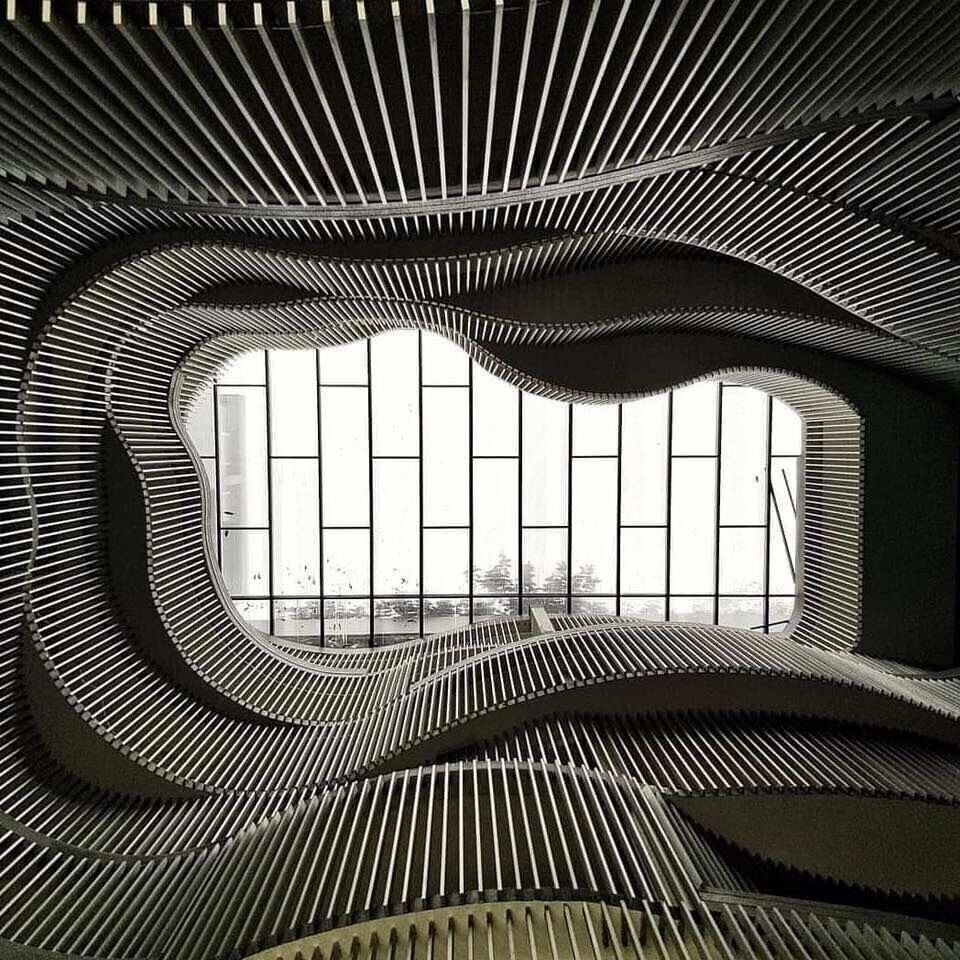 From the main entrance, the visitors are gently drawn up to the elevated courtyard which acts as the hotel lobby. Served by inner single loaded corridors, hotel rooms are arrayed around this space and form the central court. These generous walkways wave and weave continuously, from corner to corner, from floor to the others, forming organically a canyon-like cavity which features the hotel atrium.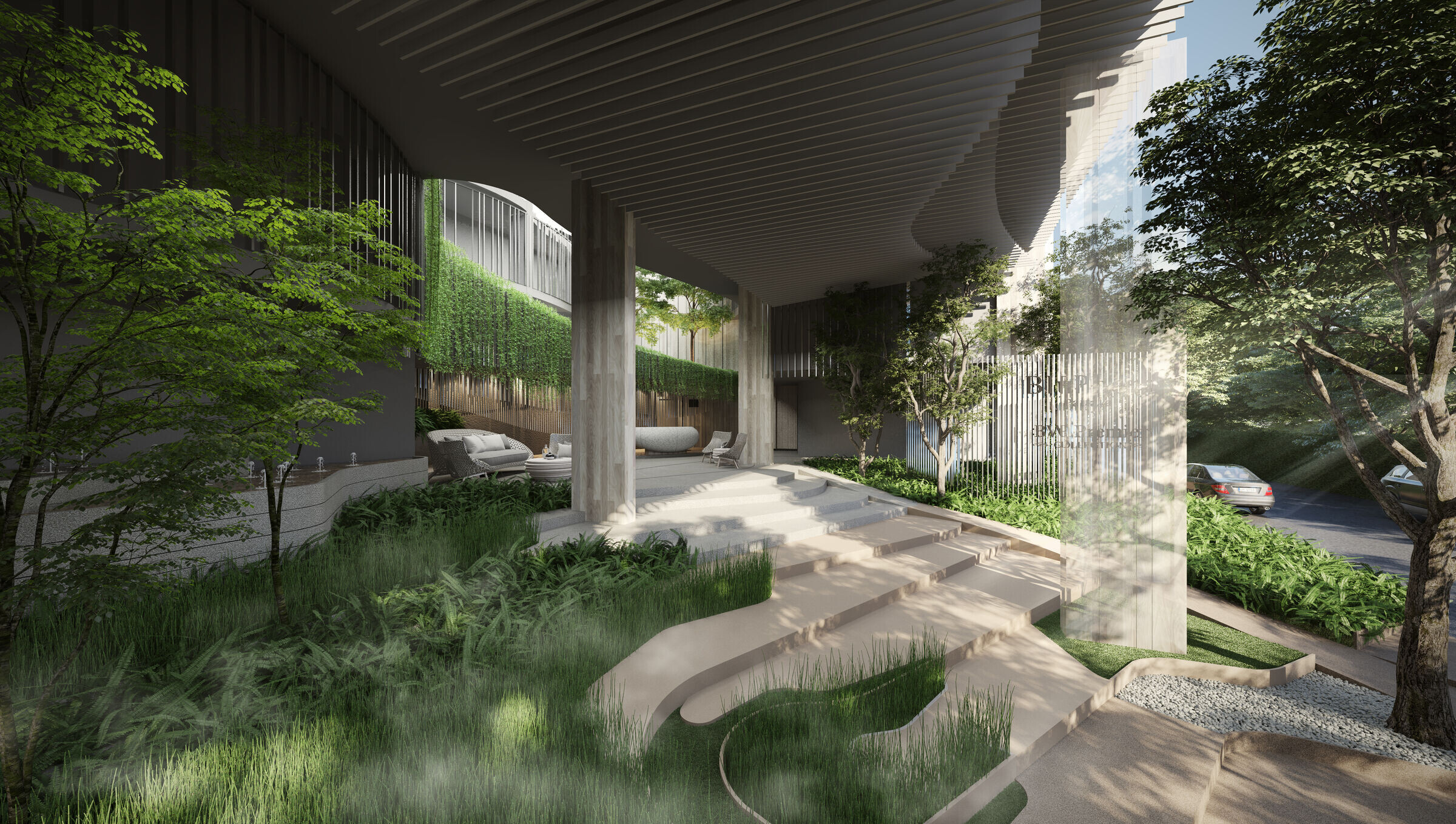 Arrayed along the curvy floor edges of the cloisters, the vertical railings help accent the drapey effect of the void. Up to the top, through the skylight, guests' attentions are eventually drawn upward to the rooftop where located hotel's common facilities. By applying the same curvy lines of the atrium, these amenities including the swimming pool, bar & restaurant, as well as the roof garden allow the visitors to take advantage of panoramic cityscape as well as the seascape, reconnecting guests to the ocean far beyond.