The land is ideally located, facing south and facing a pond, bordered by a landscaped promenade. The project is naturally located at the highest point to take advantage of the view, on the boundary limiting the vis à vis with the many walkers. The workshop and the pergola in continuity of the volume, distance it from the access road, creating a terrace with view.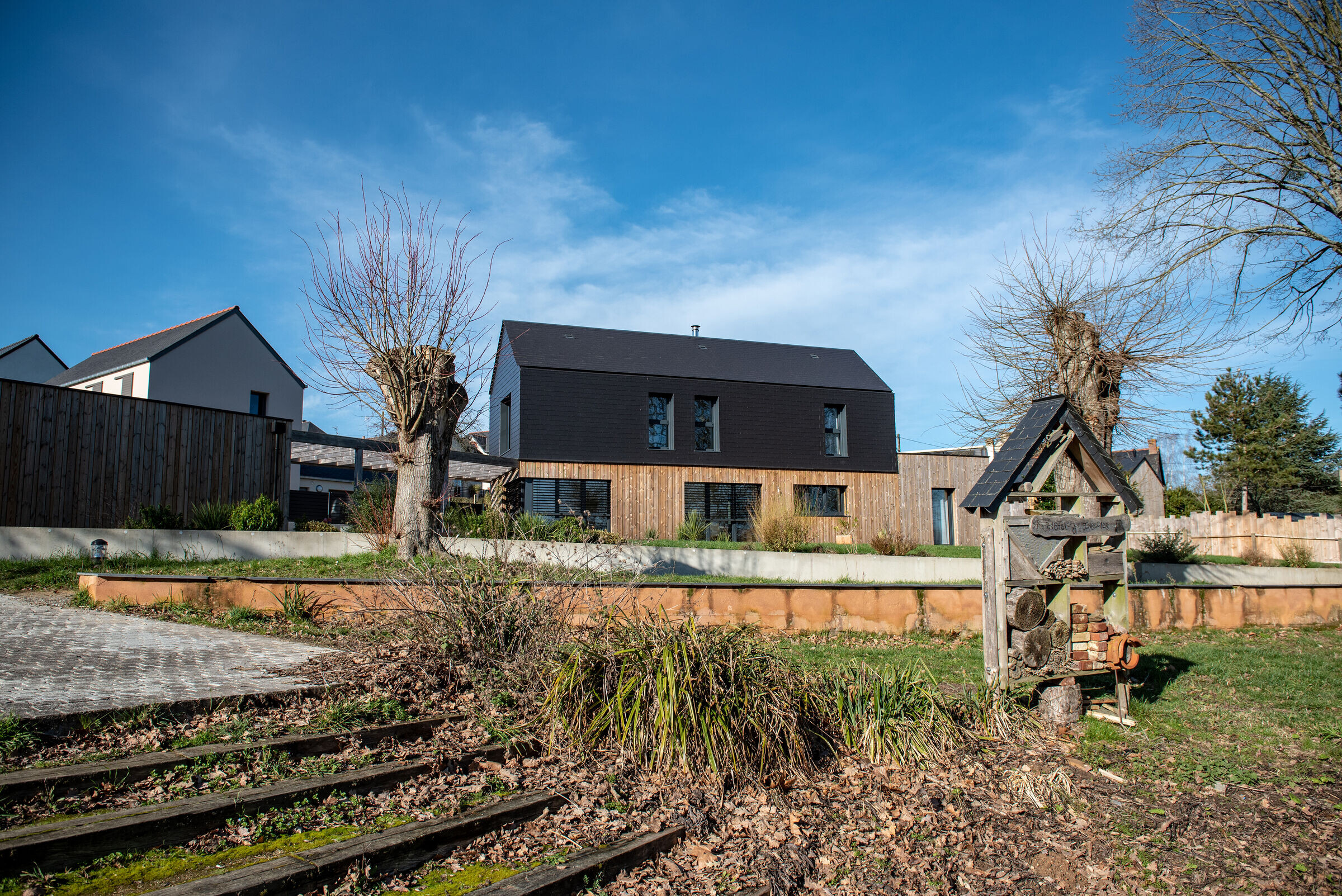 The land is located in the zone of control of the French architectural review board , a contemporary style is proposed while using traditional volumes and materials. The first floor in wood, warm, contrasts with the black slate volume, the whole takes advantage of the view and the orientation.
The project meets the Passivhaus characteristics (no labeling requested by the owner), the heating need is very low and the air tightness very efficient. The performance of the house is as follows: heating requirement 14.2kWh/m²/year and air permeability of 0.49h-1 at N50.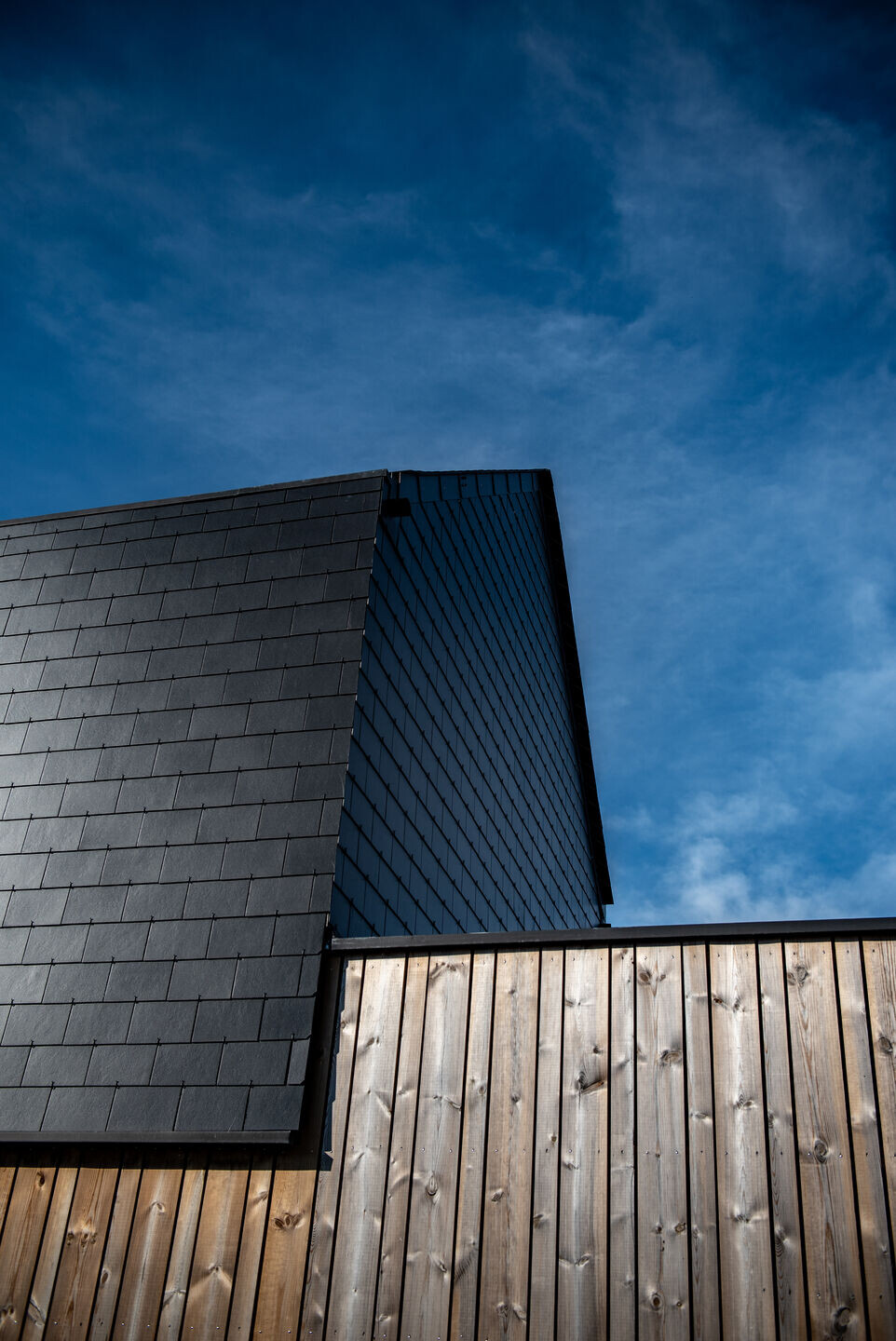 The openings to the south favor solar gain (light and heat). The materials used are healthy and bio-based : cellulose wadding and wood fiber insulation, wood structure, insulation of partitions in mestizo, flooring in parquet.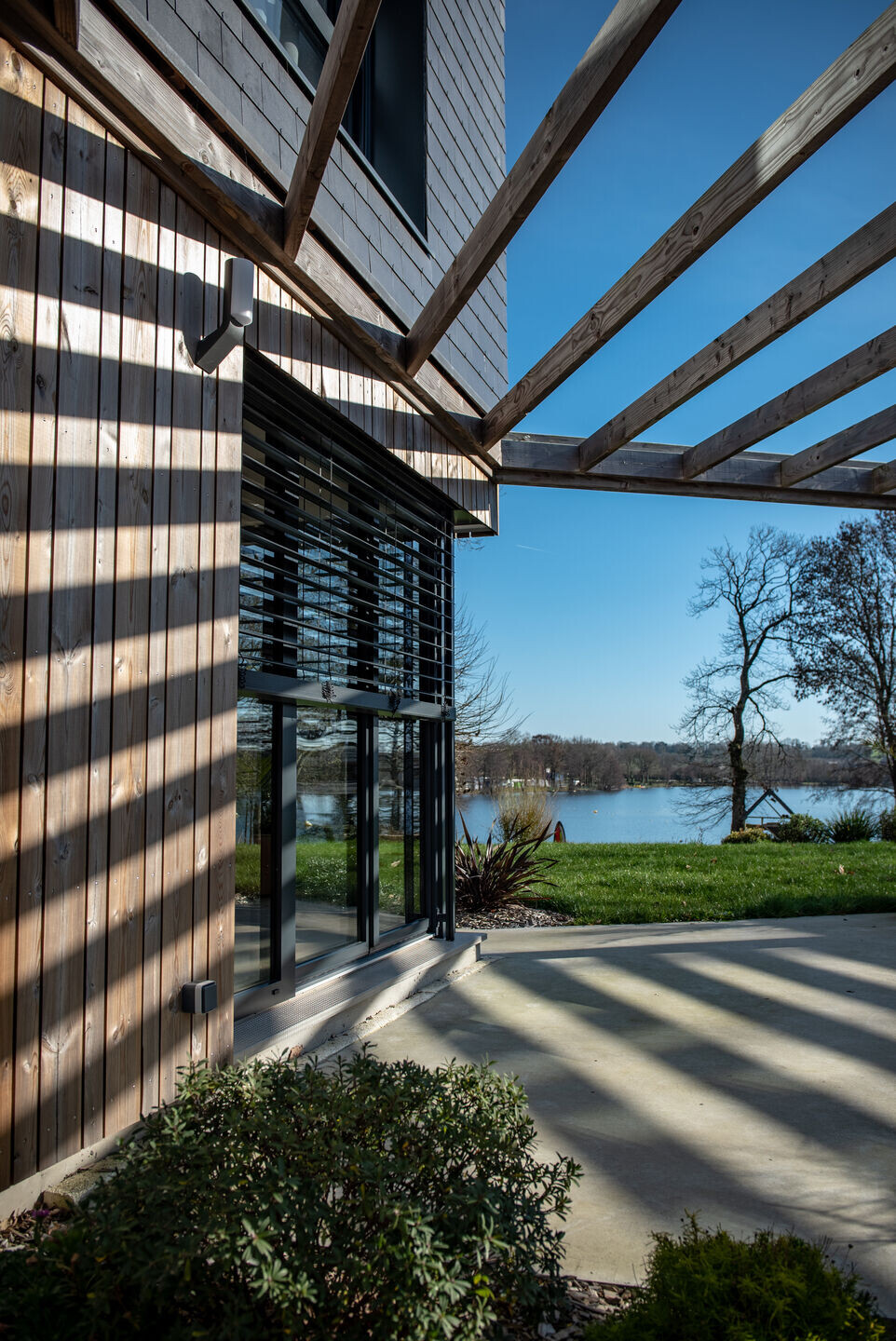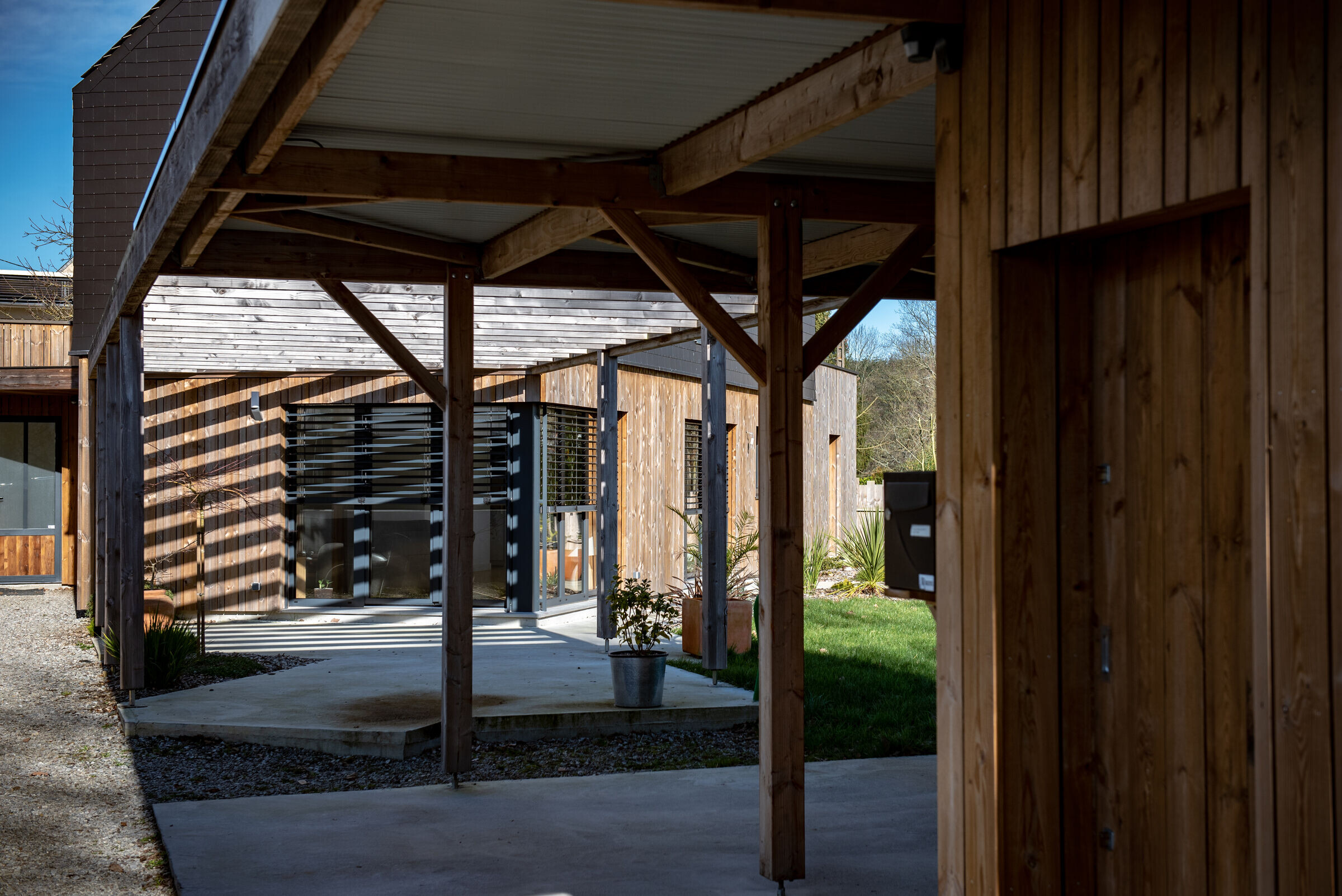 The wood frame is insulated with blown cellulose wadding, a wood fiber wraps the frame, the roof is thicker wood fiber for summer comfort. The project is covered on the ground floor with a wood cladding with different widths of blades, on the first floor we find a natural slate cladding that turns over the roof. A Paul Novus 300 double flow ventilation system ensures the circulation and management of air quality. An Aasgard wood stove provides additional heating, and there is a Daikin thermodynamic tank for DHW.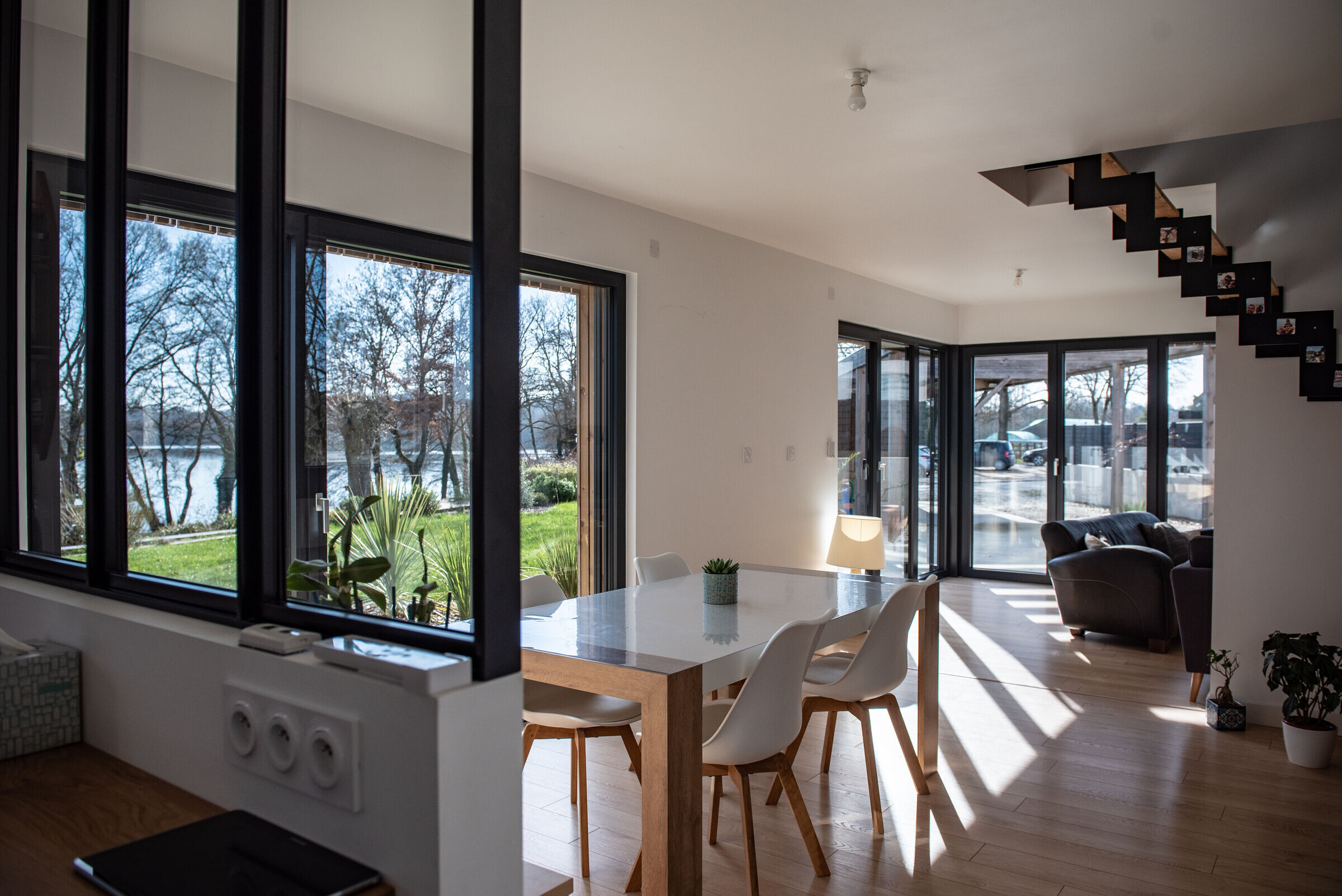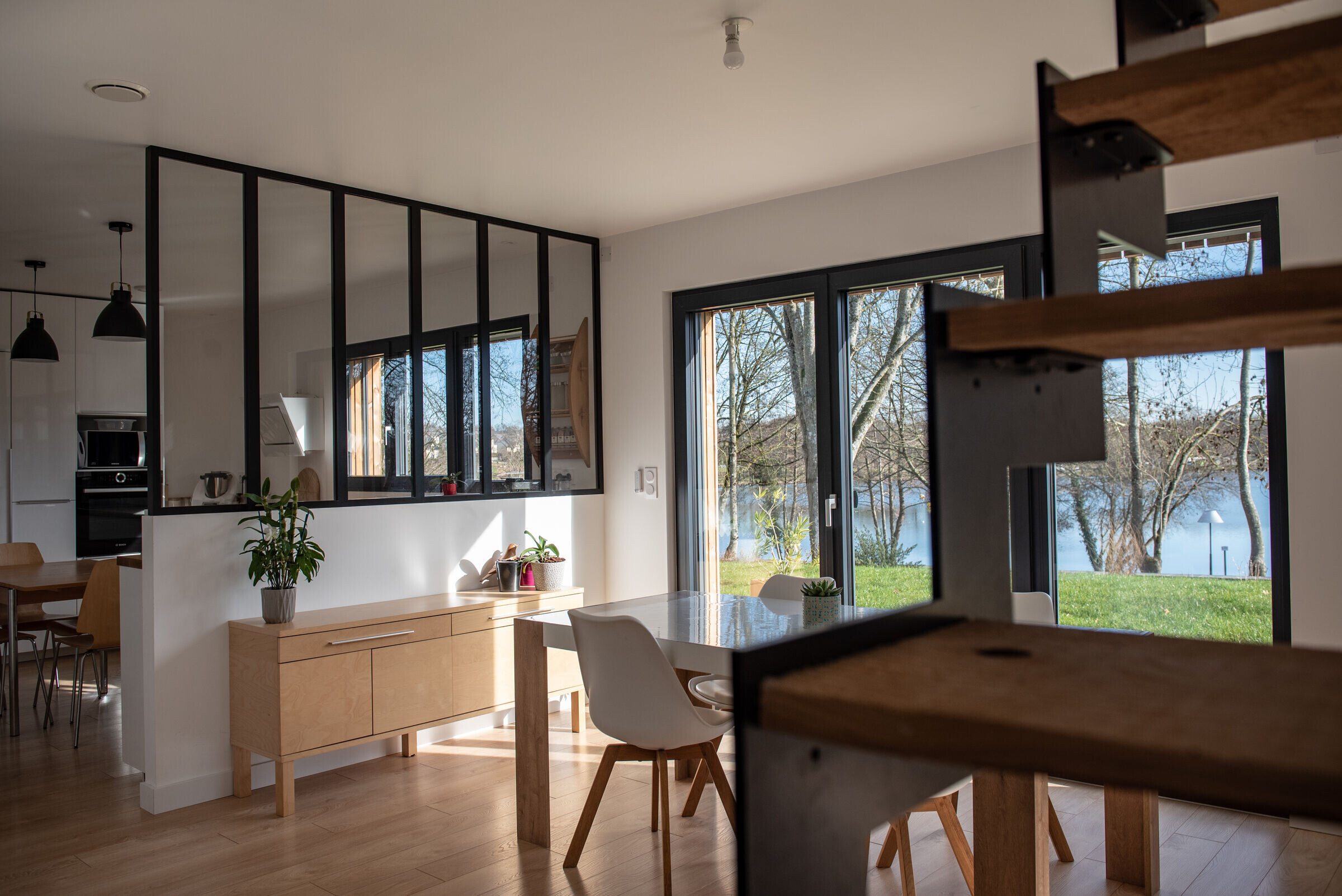 Material Used :
1. GRAPHISOFT: Archicad
2. PROCLIMA: Intello + airtightness membrane
3. UNILIN PANELS: Durelis vapourblock spano panels
4. INTERNORM: Triple glazing windows PVC/Alu, Solar X+
5. ZEHNDER: Double flow ventilation Paul Novus 300
6. DAIKIN: Water air heat pump / Balloon ECH 300l
7. STEICO: Wood wool, dense wood fibre
8. SIGA: Airtightness scotch
9. SCHNEIDER: Odace, electrical equipment
10. POUJOULAT: Roof outlet, Therminox, black
11. HELIOS: Air vents
12. METISSE: Recycled insulation from clothes