We conceived of this project as an iconic form that becomes a symbolic gateway for the prosperity and growth that connects China to the world beyond. The project is organized by a pair of elegant, geometric towers that are coupled at the top by two rotated pyramids gently abutting at their tips. The organic outgrowth of these pyramids physically reach towards each other as if to shake hands in a gesture of outreach and cooperation. Their precise connection forms the arch and focuses attention to the heart of this building. The towers themselves will become the focal point of the grand boulevard approach from the west and a prominent landmark for those flying in from the east.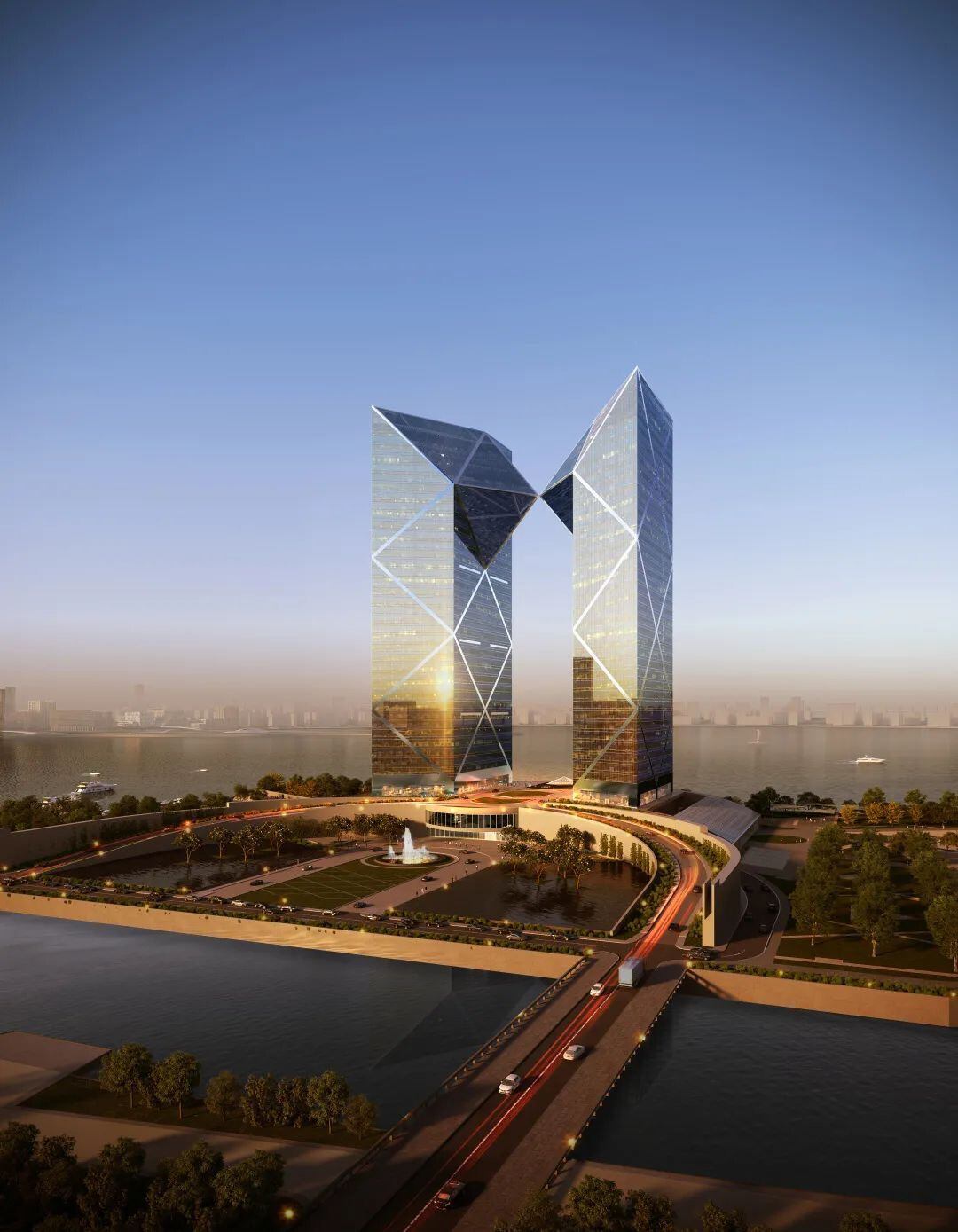 Situated on a generous island site the project takes advantage of the open land to develop lush parks and landscape features that invite the public to enjoy through passive and active recreation. To ensure longevity and viability, this project will be both an economic engine for growth and a magnet for lively public life.
This building represents an important evolution of iconic design elements from some of the Bank's other headquarter buildings throughout China. The rigorous geometries and clear expression of structure that have become the Bank's signature are the hallmark of the timeless, modern designs that the Pei firms have developed over the last 40 years.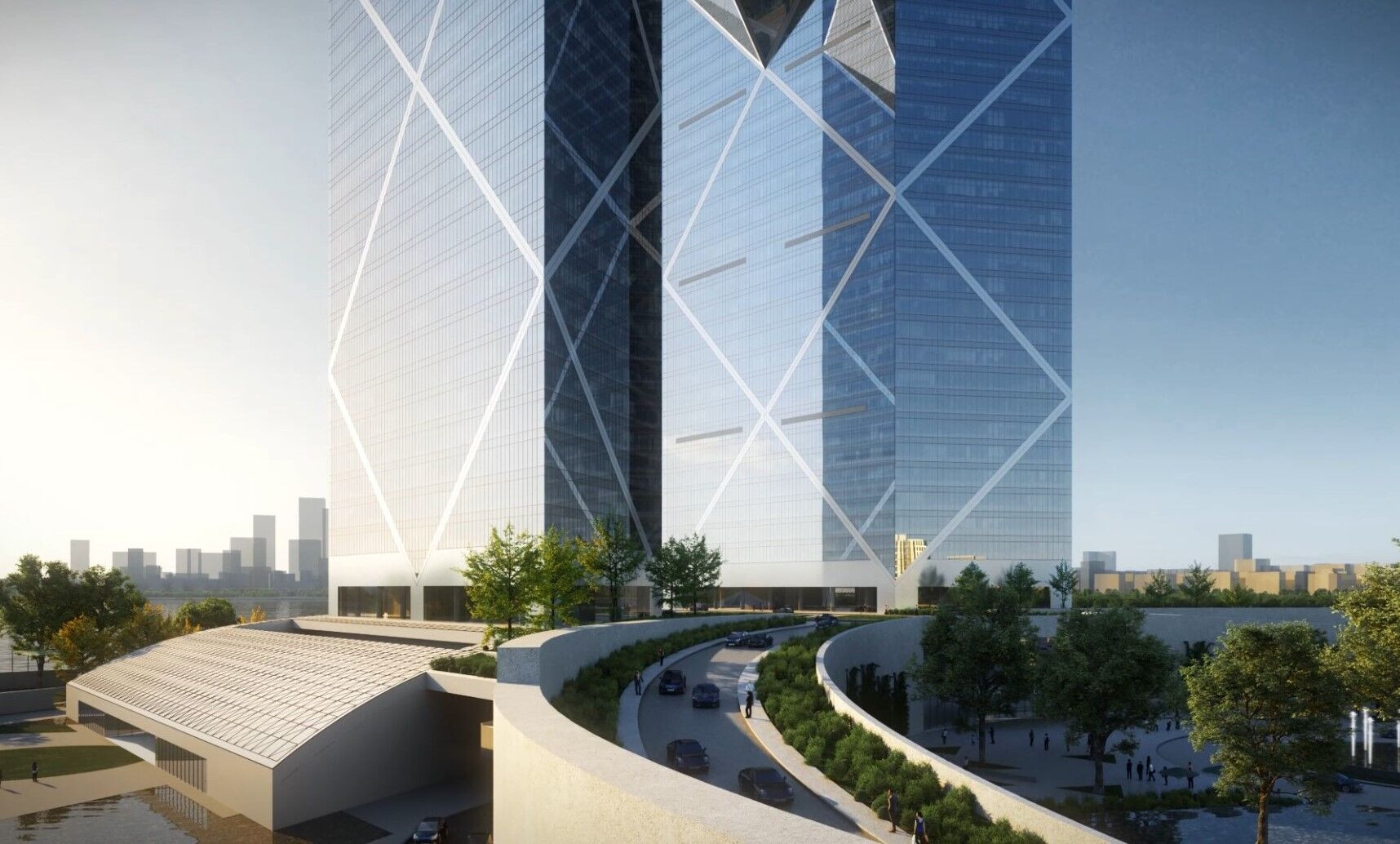 The iconic structural X bracing developed originally for the Bank of China Hong Kong has evolved into a slimmer version here that reflects the particular needs of this project and the evolution of modern office operations. The Hong Kong Branch was the definitive model of an integrated structure and architectural design but for Lingang we did not want a heavy diagonal expression to dominate the tower facades or prohibit the openness of the views. Hence, we sought to minimize the bracing structurally and the result is an exterior glass wall that appears more sheer, taut and monolithic, with more glass than any of our previous projects. Our intention with the cladding was not to distract from the powerful conceptual arch form that defines this project. As well, the demand for increased floor-to-floor heights, larger windows and more stringent energy conservation requirements have led us to develop a cladding system that utilizes the most sustainable and technologically advanced glazing available that provides the utmost in thermal and solar performance without sacrificing the largest possible glass area expected of modern office buildings.
A project of this magnitude is a testament to the continued importance of the Lingang community to China and the Bank of China's commitment to the greater economy. We believe this opportunity to develop a world class project here marks the most significant milestone in the exceptional growth this area as it becomes one of China's most important cities