Spanning across 400 square meters, Booking.com's Tbilisi office is a vibrant workspace reflecting the spirit and values of Booking.com yet embedded in the local culture. Each space, depending on its function, is covered with the corresponding color. Booking.com's noted blue color is applied generously throughout the office, and meeting rooms are decided in red and yellow colors.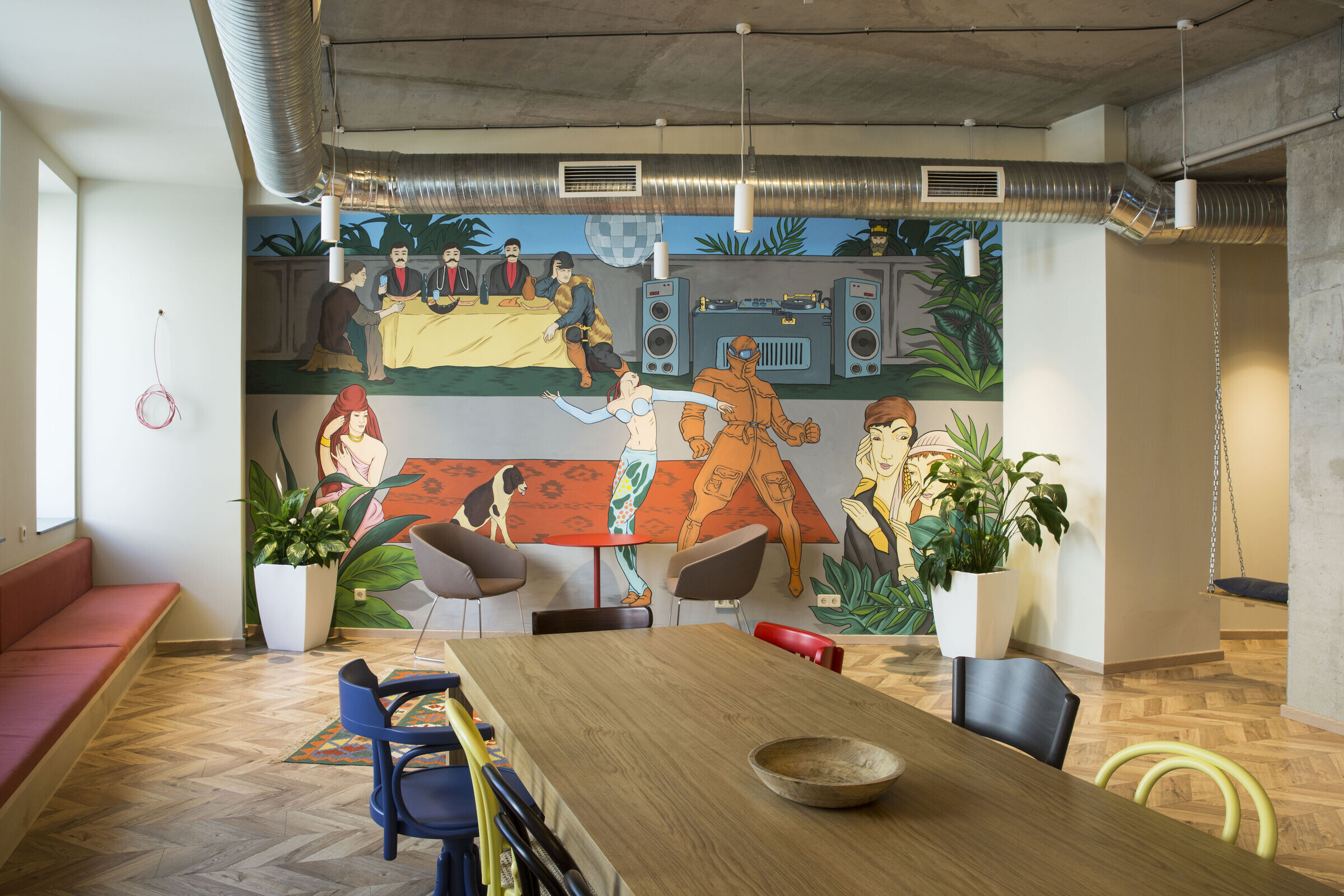 The open office concept promotes productivity and innovation among the growing and dynamic workforce. Owing to the successful layout, the office creates a positive experience, encouraging collaborative work. The program includes a kitchen, recreational area, small meeting spaces, and an entirely open working environment.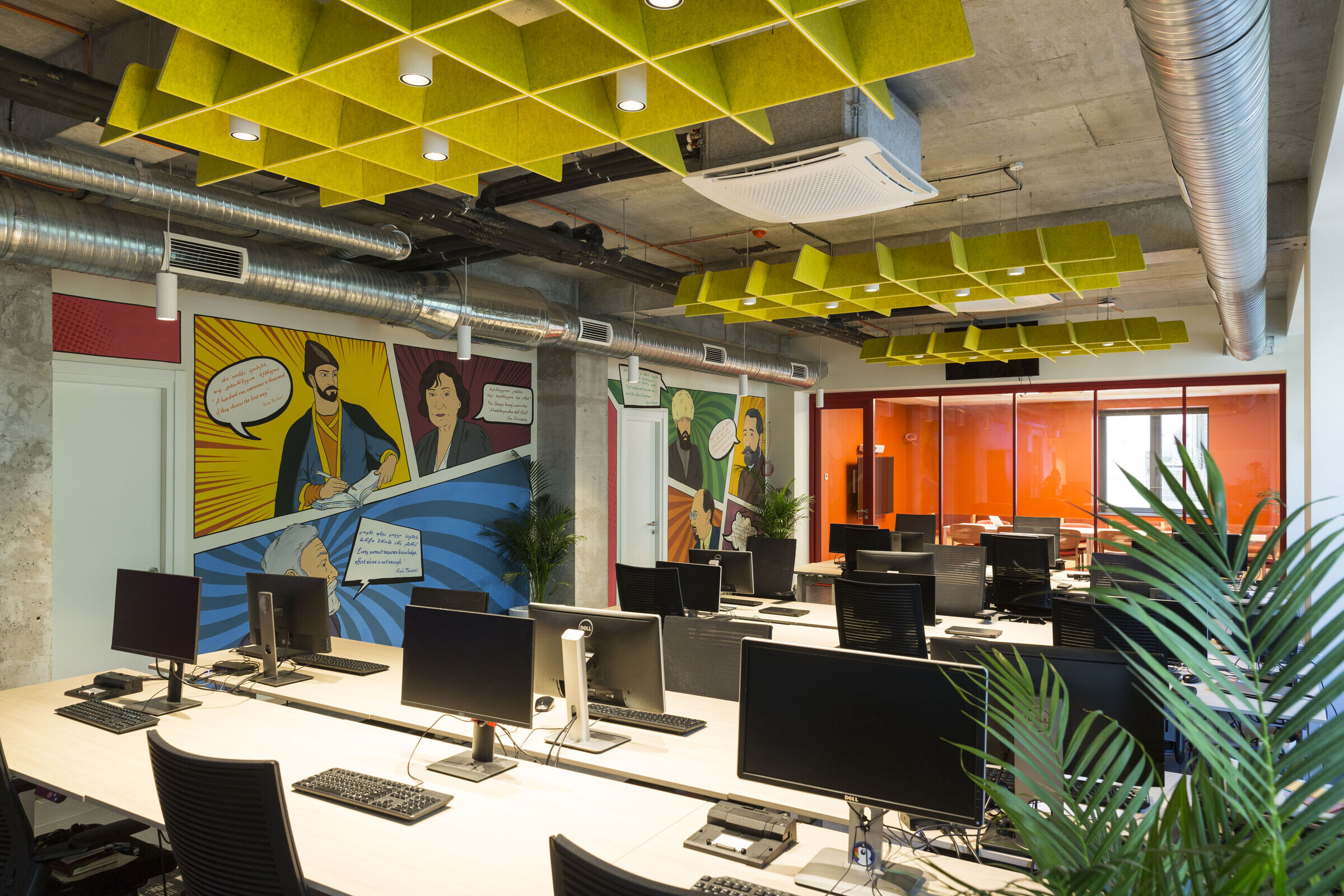 The shared space is furnished with a large communal table, while expressions and artwork of Georgian celebrated public figures and artists adorn the walls.