An all-encompassing ceiling welcomes restaurant patrons and defines a space with specific qualities: warmth and scale. A series of wood frames, spanning the entire width of the restaurant, create a distinct perspective, visible from 40th street through the tall glazed facade.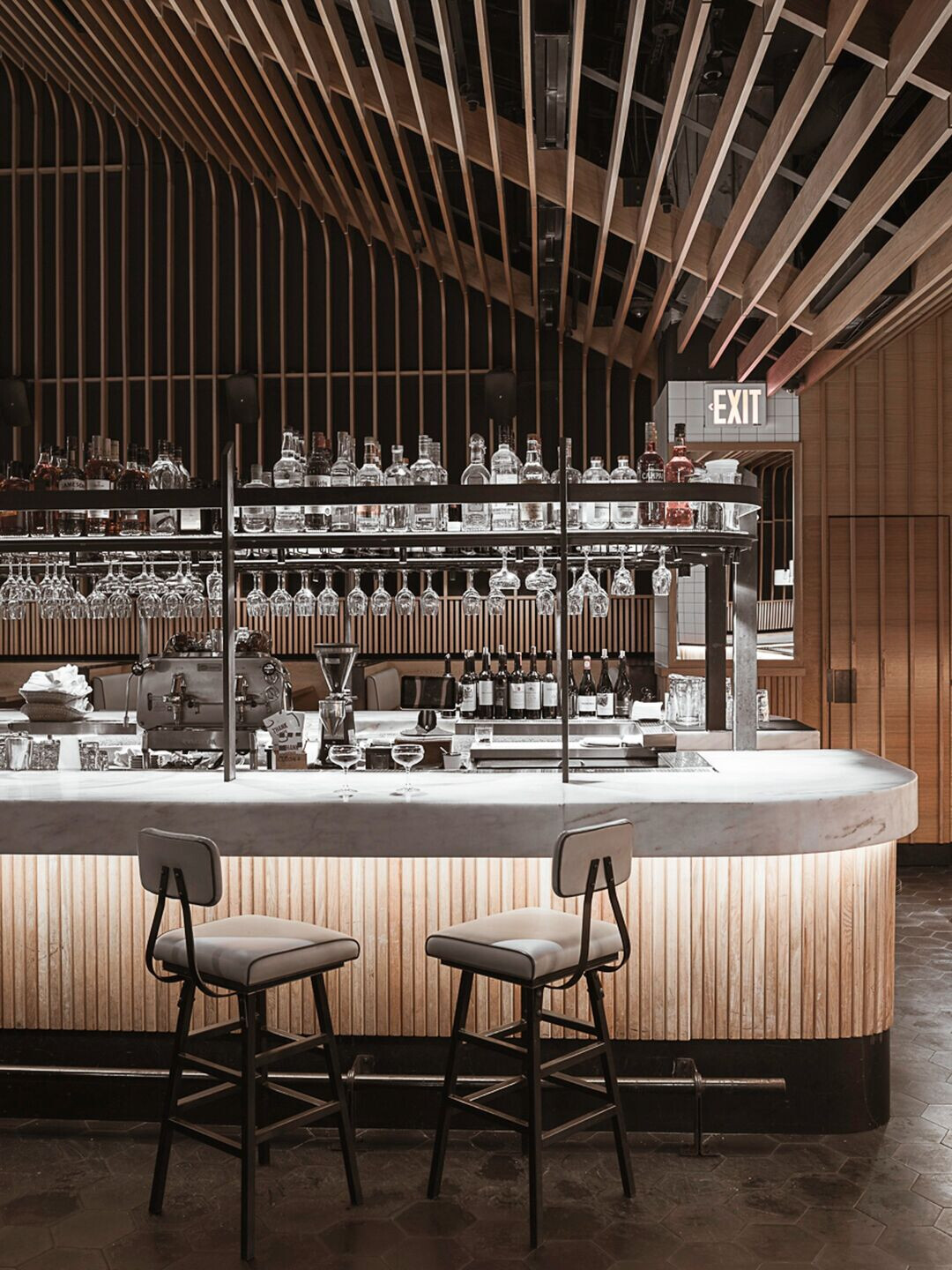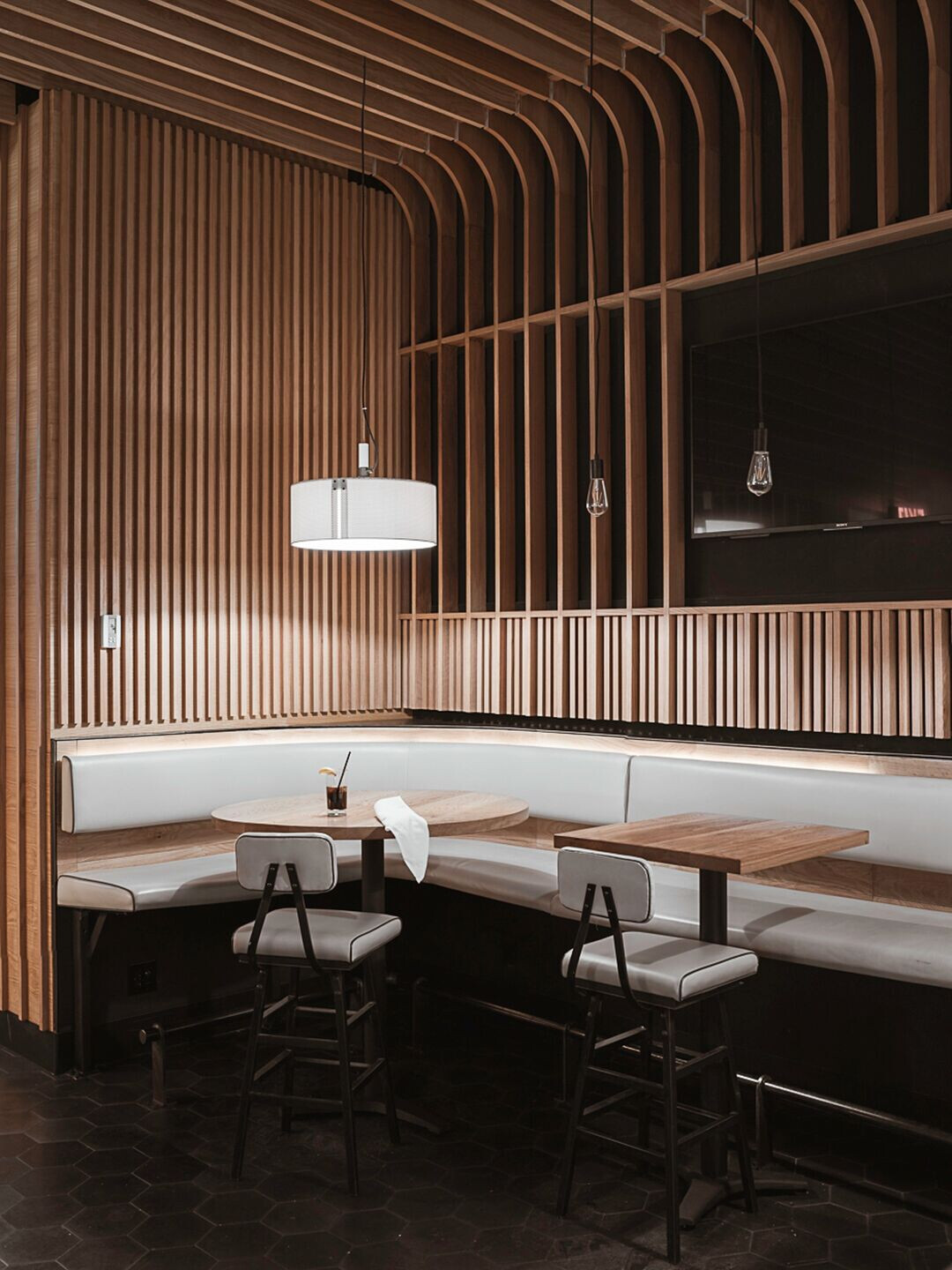 The frames follow the building profile to weave all parts together and offer both tall ceilings and more intimate areas. Marble counter-tops, cement tile floor and wood furniture complete the material selection and contribute in creating a space that connects to an existing "Boqueria" identity and offers a custom designed experience.
Public spaces are challenging in many ways for designers: they require novelty, yet need instant familiarity and of course absolute comfort.