Surrounded by the breathtaking sandstone cliffs of Sydney's iconic beaches, Bower Manly, designed by Mim Design and Koichi Takada Architects (KTA) for developer CostaFox, draws on unsurpassed panoramic ocean views to seamlessly integrate person and place across six stunning residences.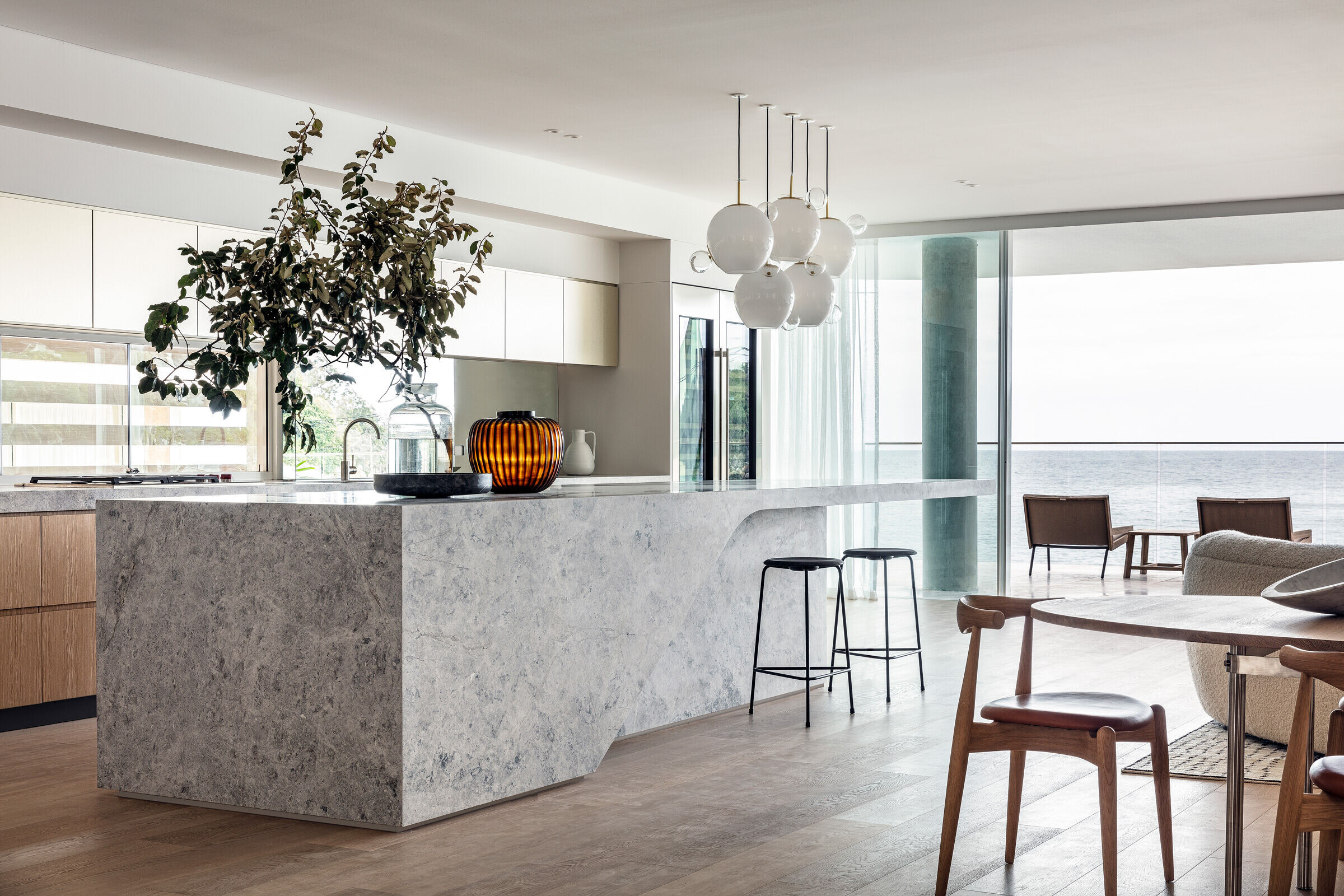 Tasked with inviting the outside in, Mim Design established an interior design narrative inspired by Japanese minimalism and a reverence for nature. Seamlessly integrated with the work of KTA, clean lines, organic materials and a sense of refinement result in elemental authenticity; a luxurious yet organic experience in harmony with its surrounds.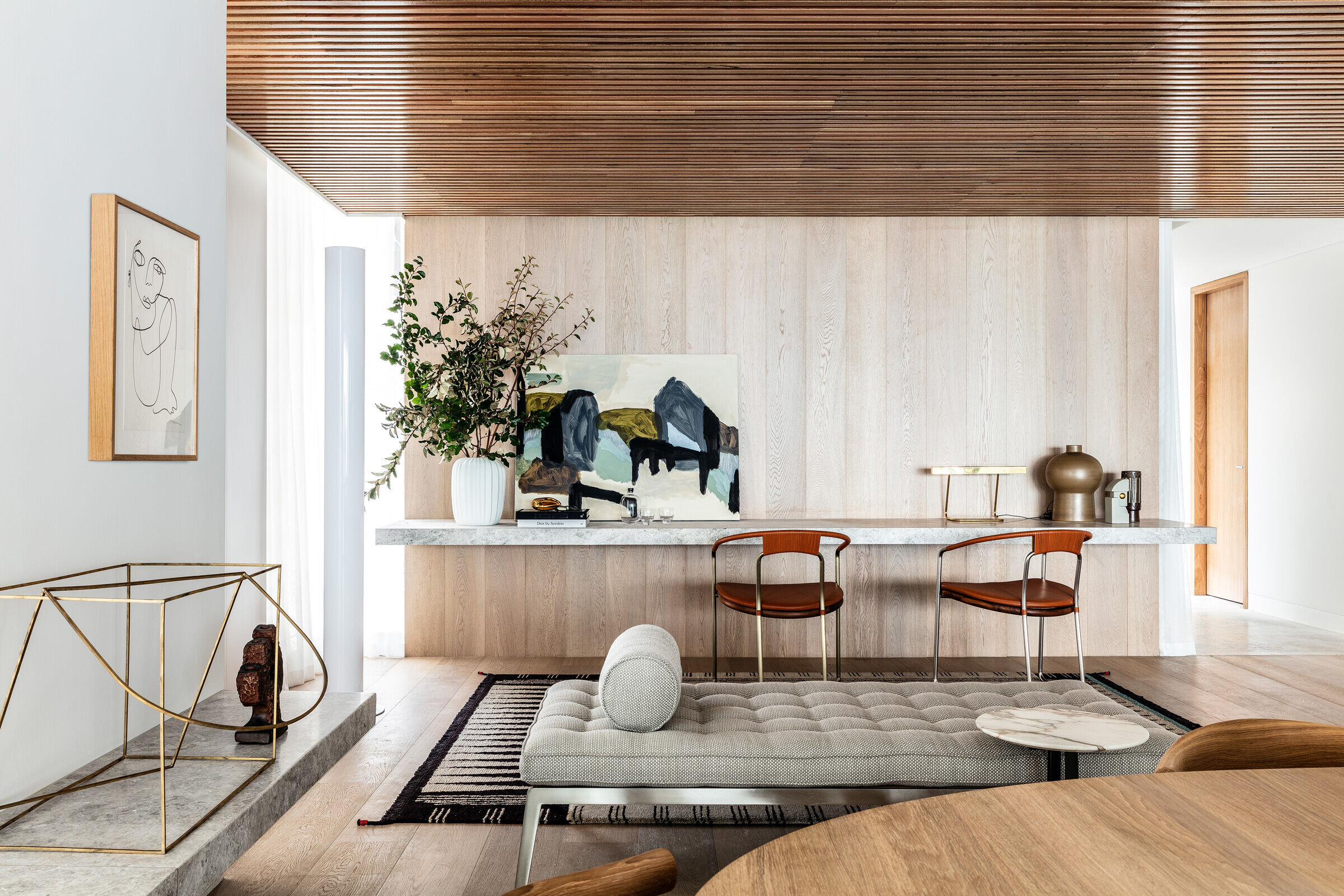 With architectural form designed to work with, rather than against the environment, Mim Design employed a neutral material palette to mirror the coastal outlook accessed via expansive balconies and frameless glass balustrades. Natural stone, textural timber and polished plaster reference coastal iconography such as seaside rocks, beached driftwood and sandstone cliffs, resulting in visual unity that encourages uninterrupted sensory connection.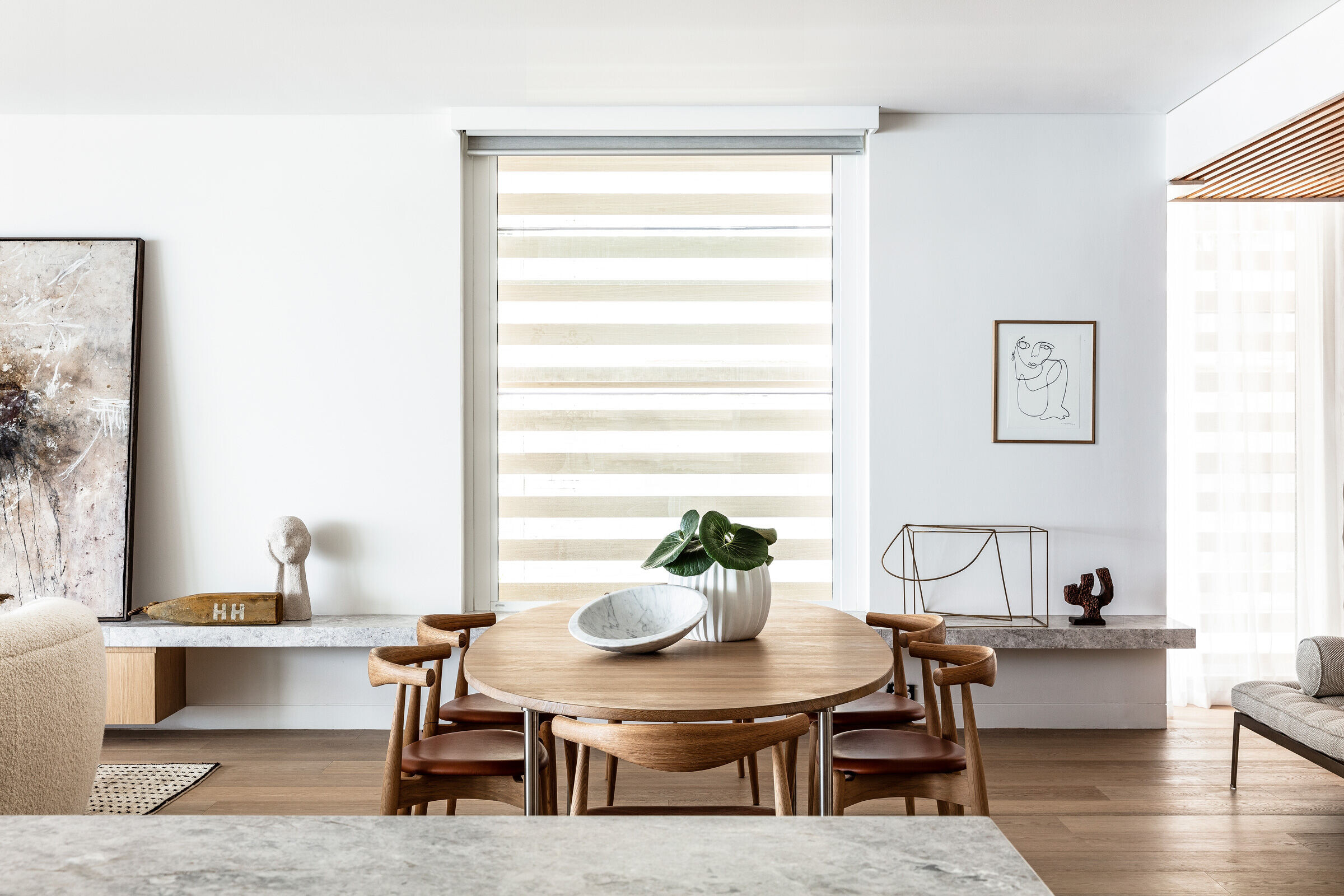 Generous spatial planning is grounded by over-scaled joinery; a monolithic naturalstone kitchen island is a sophisticated balance of sculptural and free-flowing form. Curved, polished plaster pillars are luxuriously refined, announcing the external with an air of grandeur that complements rather than competes with the vista. An effortlessly transitional environ is established with subtle variation on a tonal palette. Timber wall panelling and considered inclusions of muted green, grey-blue and brass furnishings warm and enliven sandy neutrals.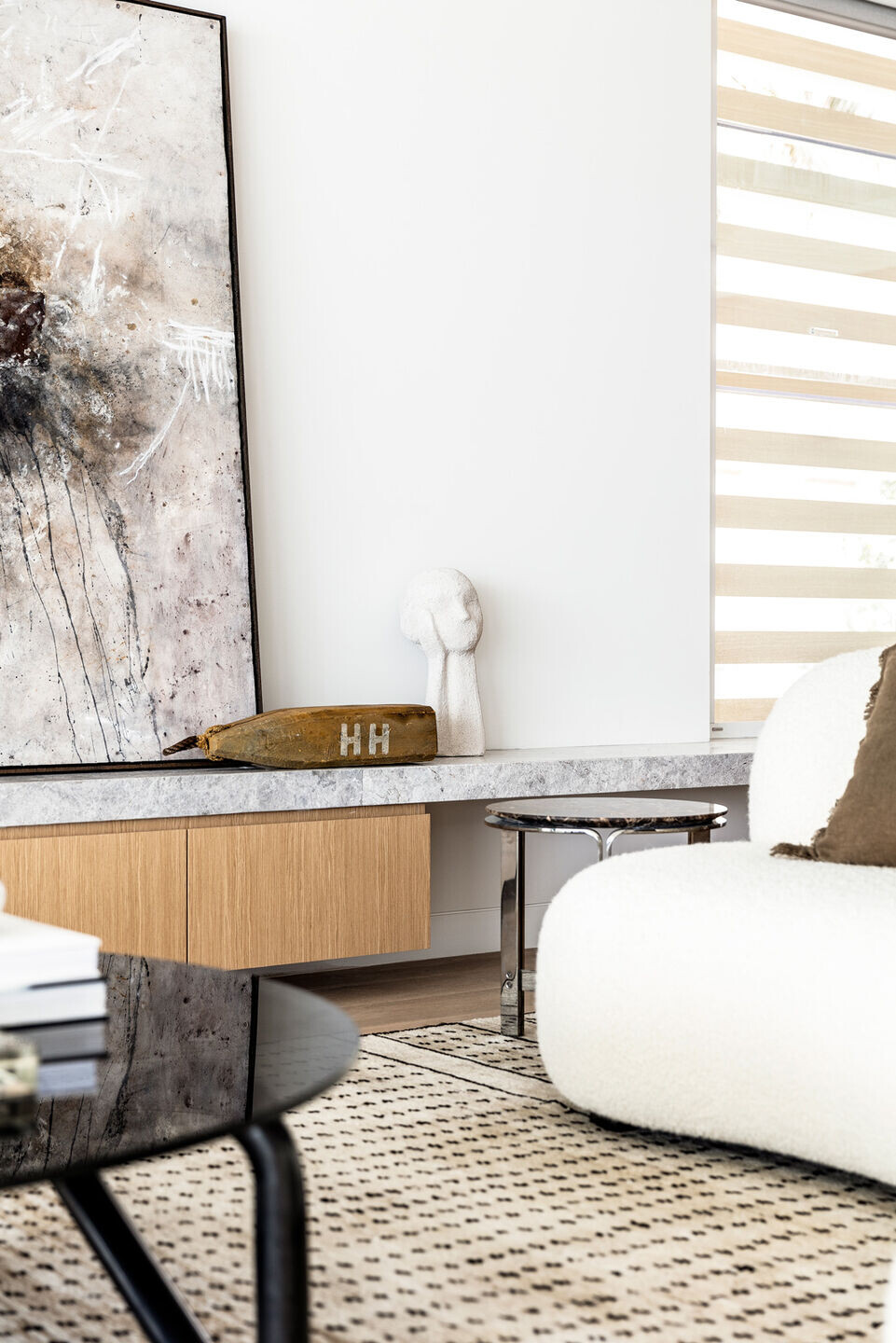 Custom pendant lighting and wall sconces act as focal points and draw the eye as sculptural accents, providing both function and form without overcrowding the carefully edited space. At Bower Manly, Mim Design's vision of luxurious minimalism – representative of place and meticulously nuanced – thoughtfully marries each design decision to an environmental element, establishing connection with the locale and the enviable waterfront lifestyle of its residents.