What was the brief?
The Omission of Addition & Subtraction: Identity Rediscovered at Century-Old Factory
"Bright Up" the origin space, allowing extraordinary aesthetics to coexist with daily life.
Lights was introduced into a setting that has remained unchanged for decades, every unassuming and ordinary item or space becomes a "Culturescape". We attempted to think outside of the mainstream definitions and restrictions on design and aesthetics to develop a new design concept that neither added nor subtracted. We wanted to create new meaning to rediscover the identity of the century-old factory.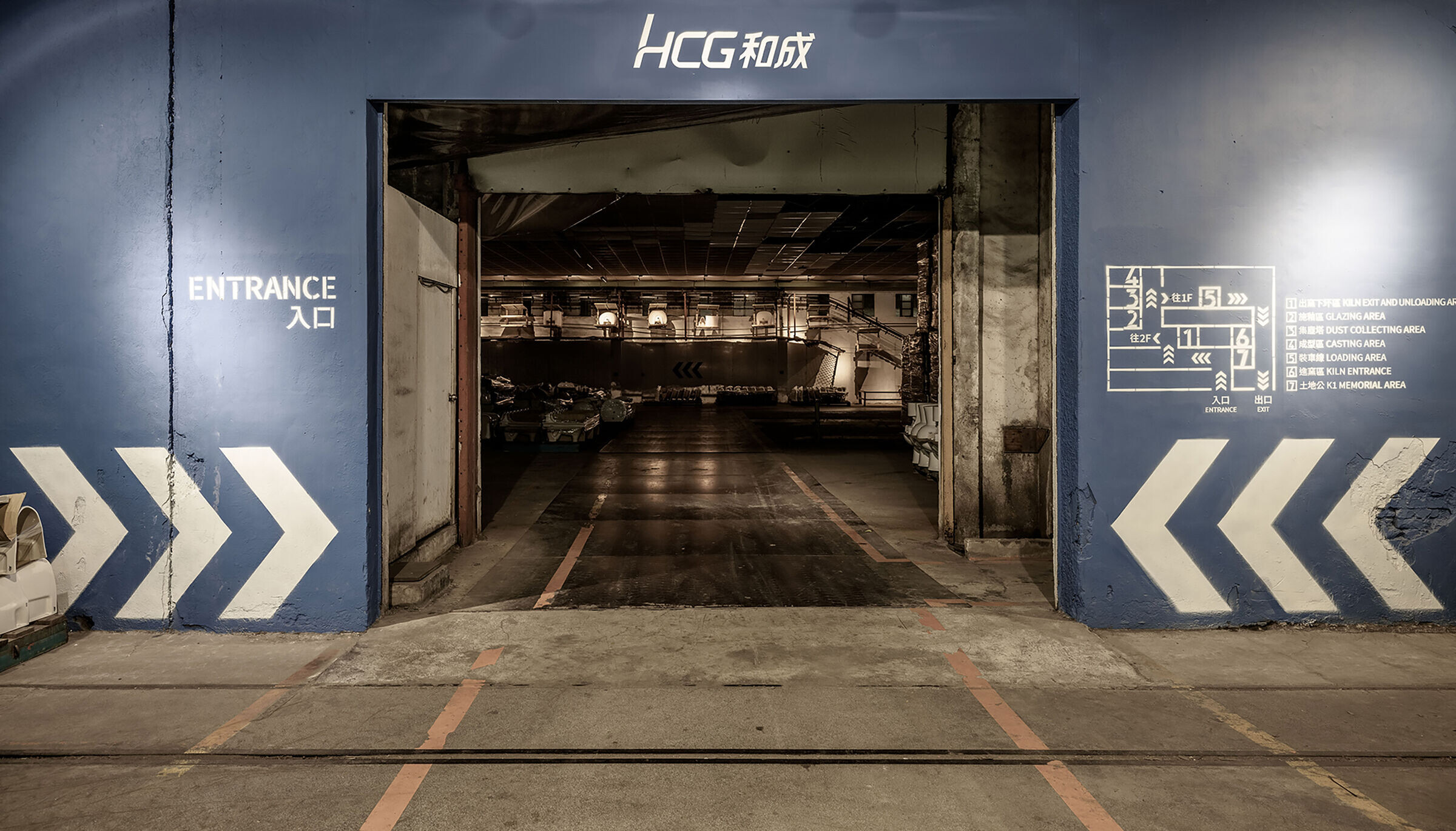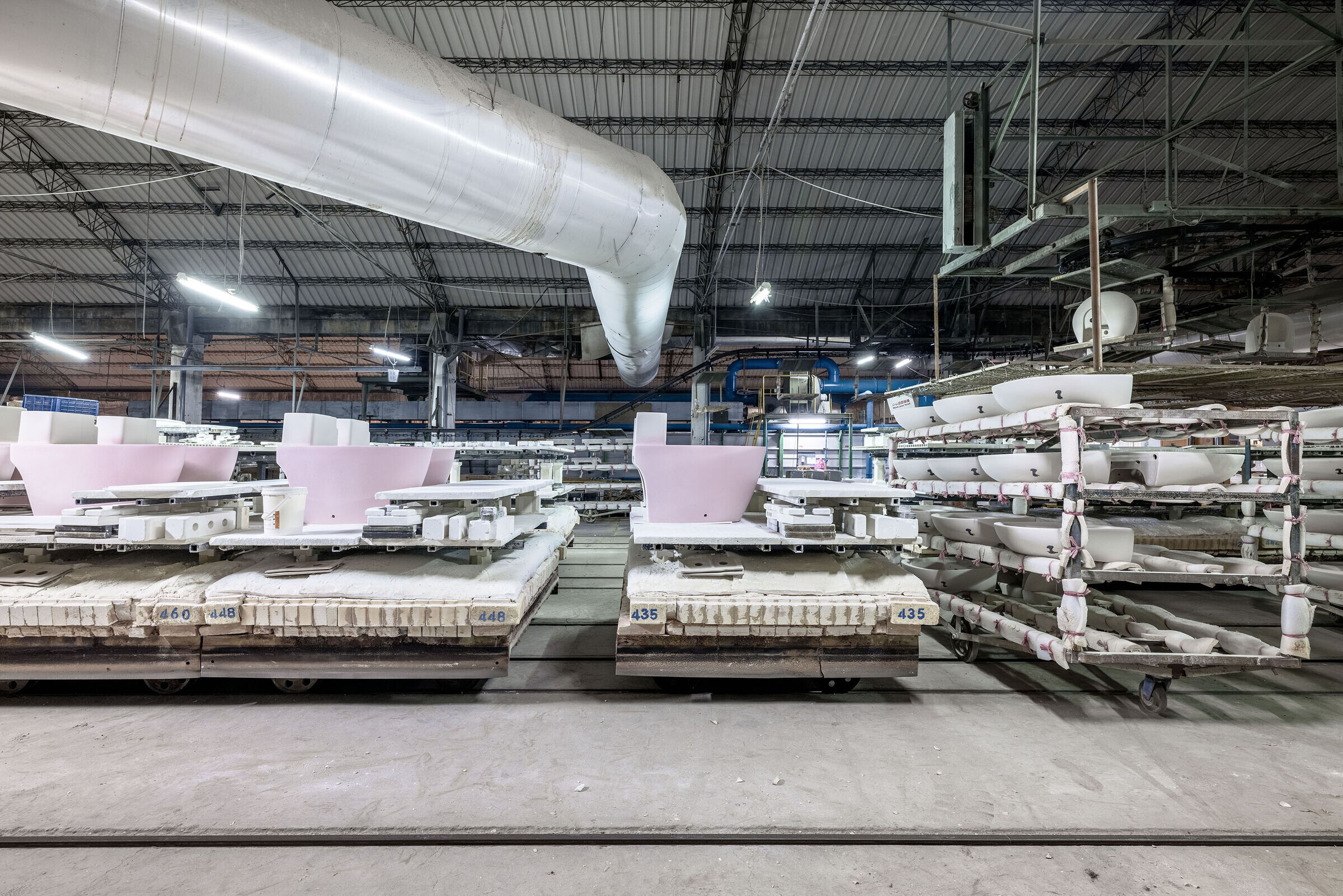 What were the key challenges?
The most difficult part is to let the owner see the beauty of the century-old factory. The owner of the large and dusty bathroom equipment factory has no confidence in the appearance of the factory. They believe that redesign is the only way to give the factory a new look. On the contrary, we think the factory has its own character and style, but it has not been properly presented, so we keep communicating with the owner, hoping to polish the factory and show the character and beauty of the factory, rather than complete renewal and wipe out the history of the factory.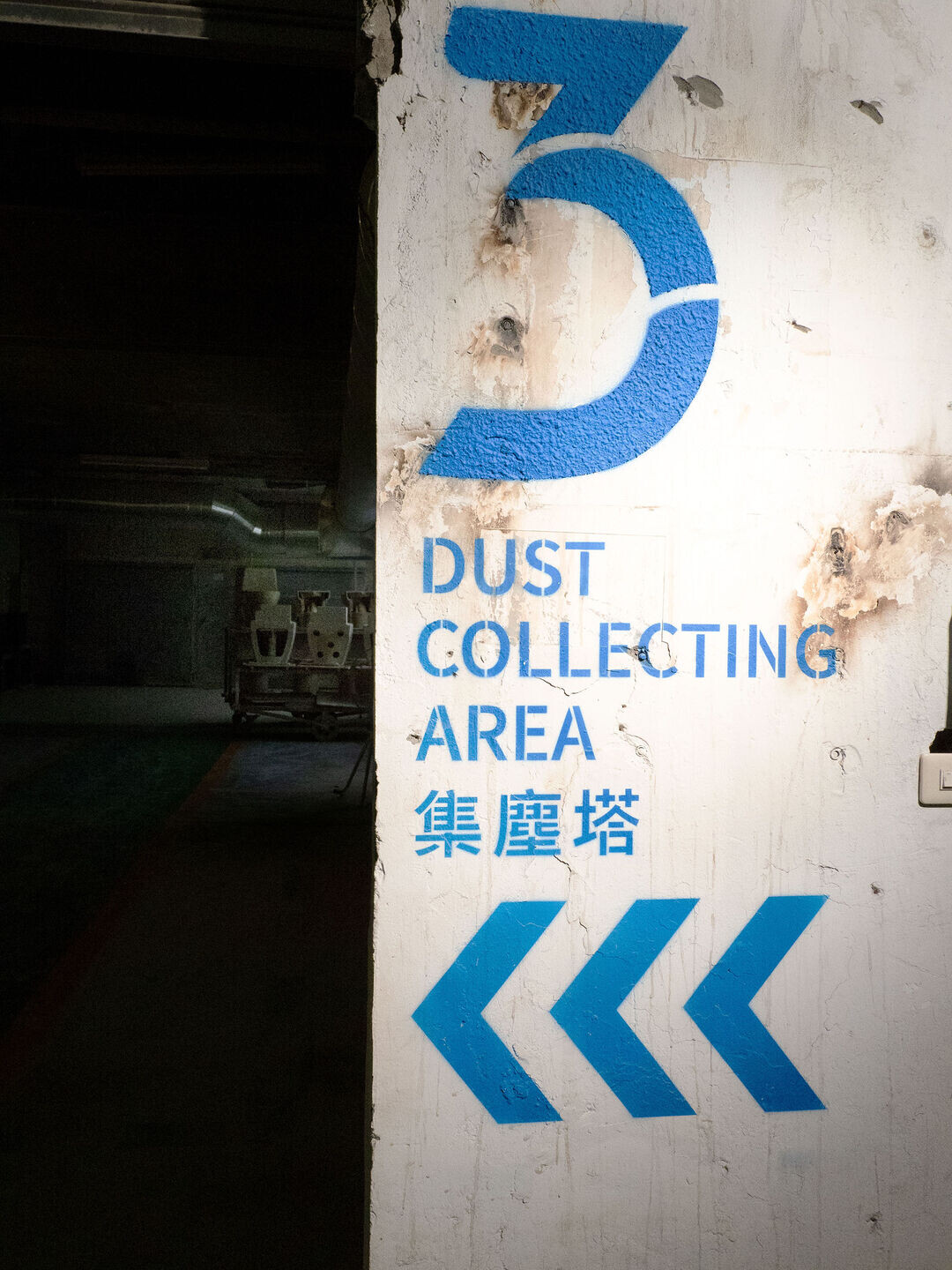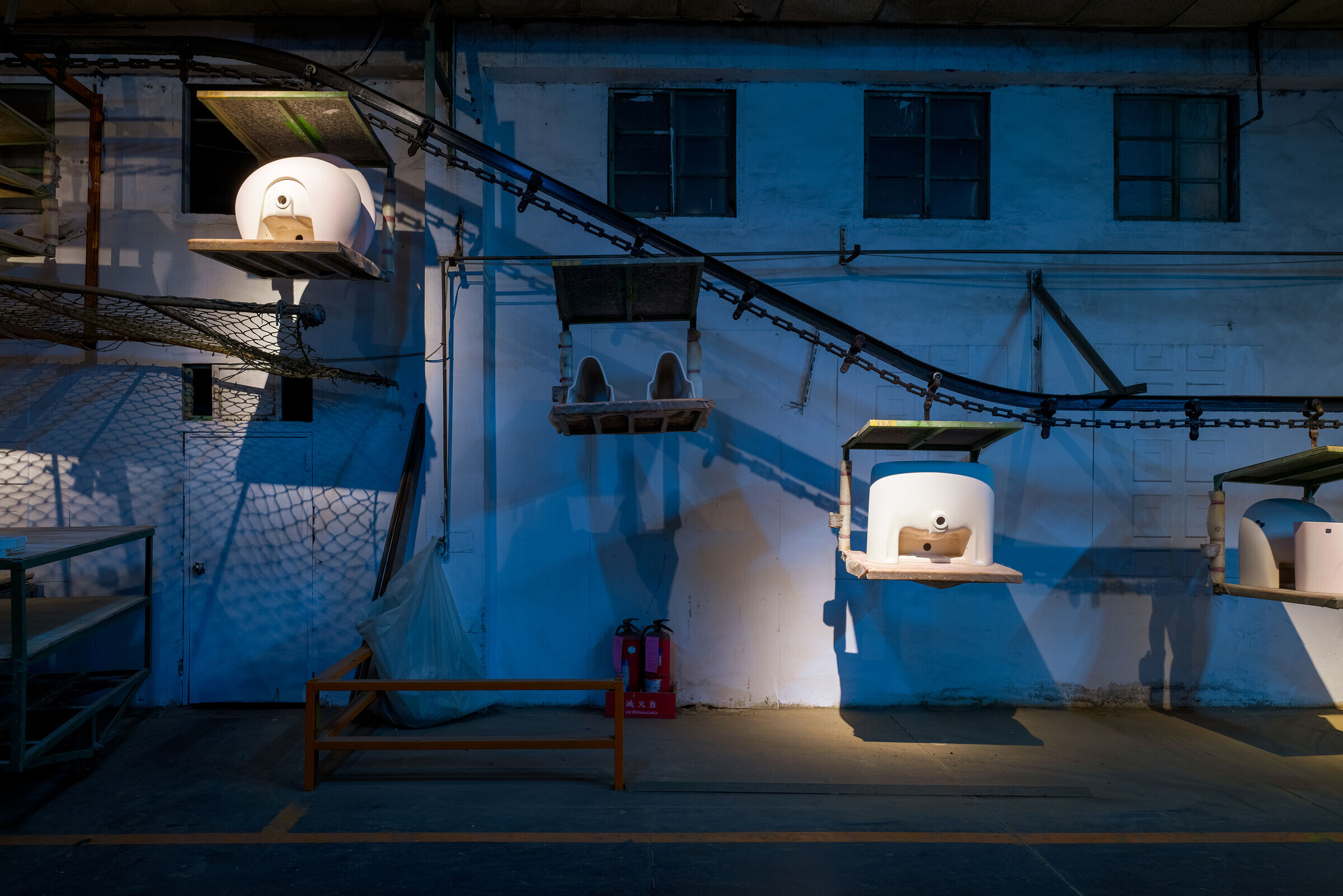 What materials did you choose and why?
No difficult skill nor technology was used in this project.
After re-adjusting the brightness and colour temperature of the lighting, and find out the focus area, the factory looks bright and alive. The lighting is also helpful to indicate the visiting route.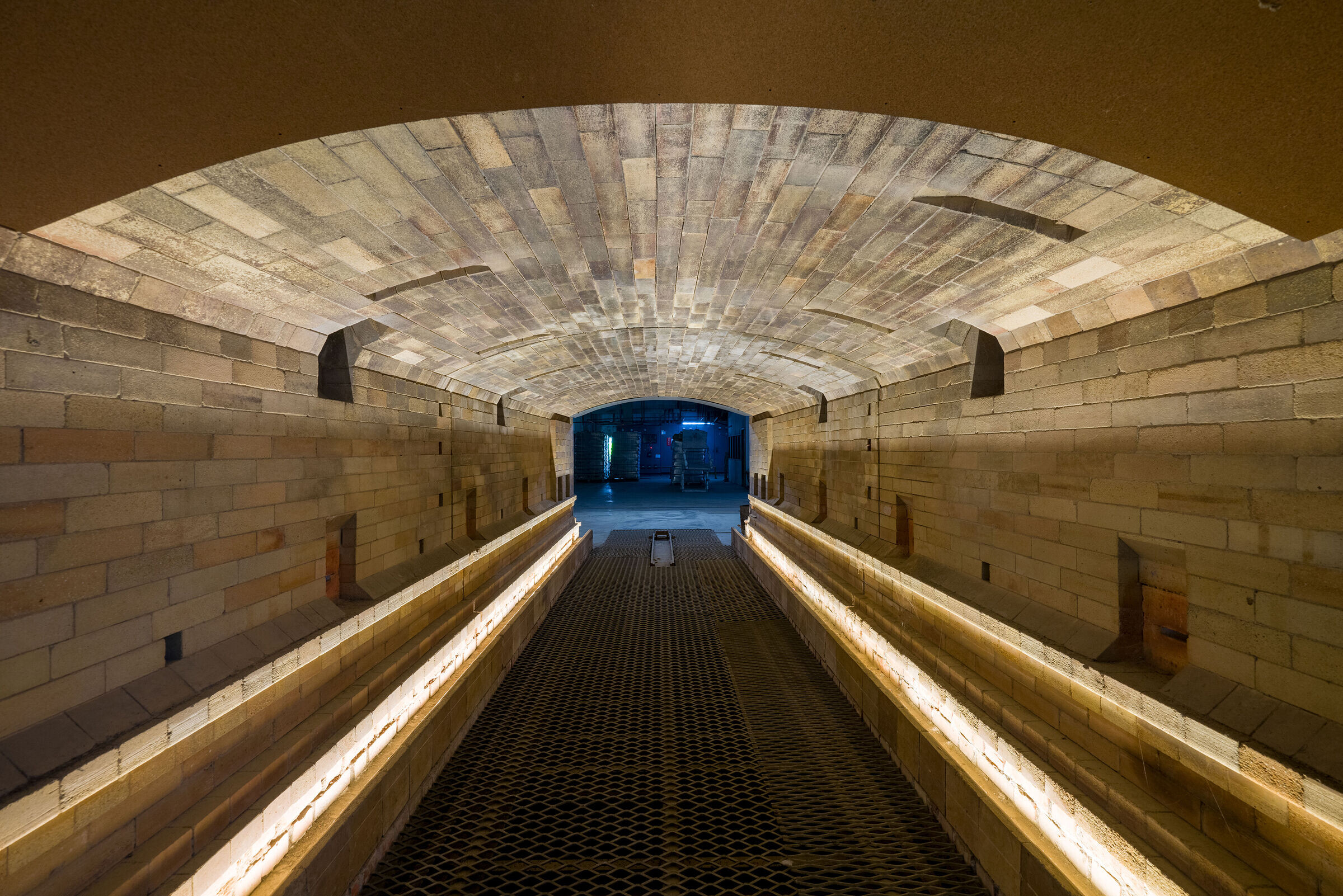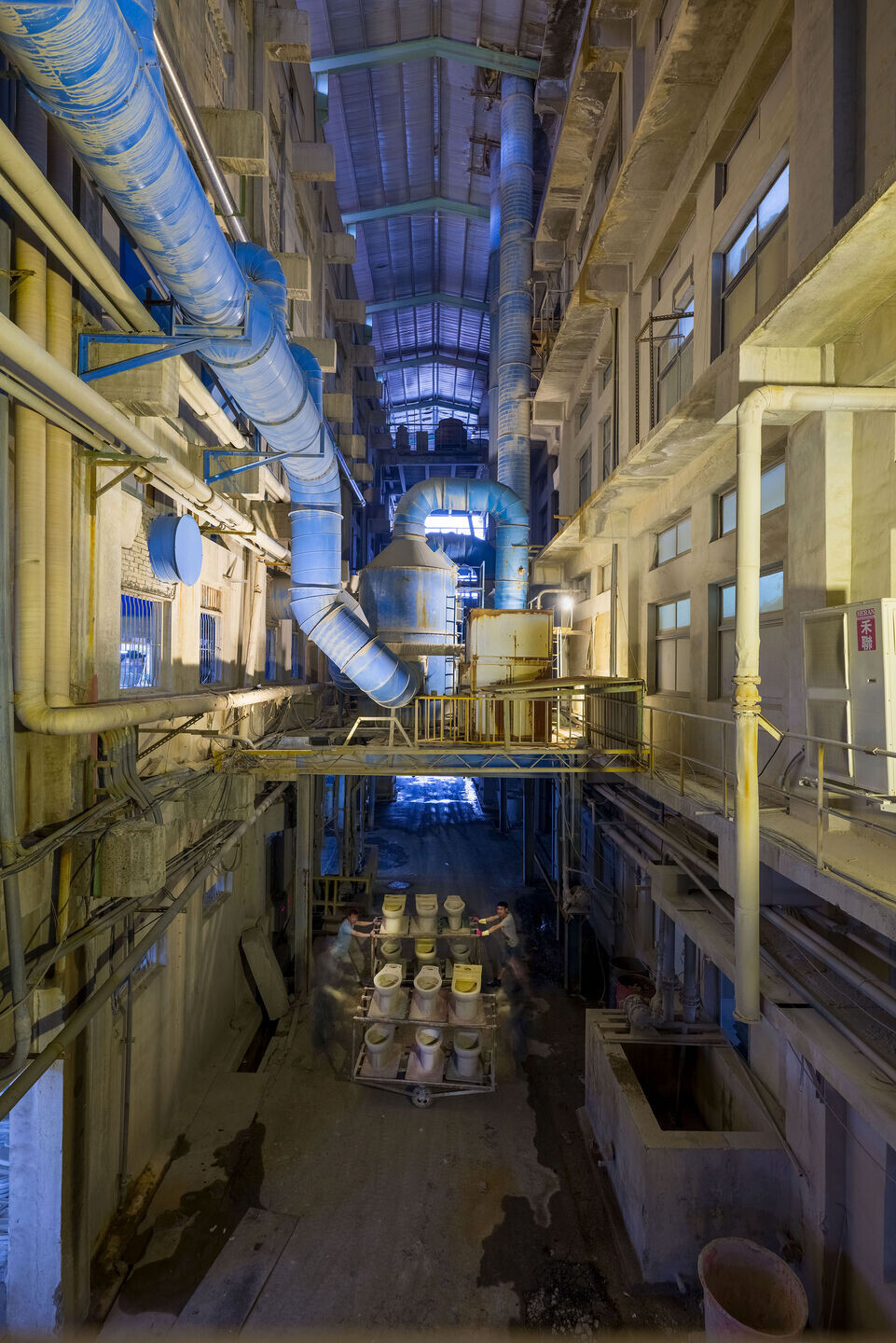 The technique using on the signage system is the most primitive spray-painting method, keep the original atmosphere of the factory. The skill and logic of the signage system is simple, they could construct by themselves and extend to different factories.