Healthcare facilities need to be warm and inviting for staff and visitors. Paying attention to the aesthetics can keep people happy and make the environment feel welcoming and timeless regardless of the age of the building.
Inspire
Visual impact. Brookwood Medical Center's gleaming campus in Birmingham, Alabama, offers state-of-the-art, comprehensive hospital facilities and 500,000 square feet of medical offi ces. The buildings, completed between 1975 and 1994, were in need of an upgrade, though. Brookwood knew flooring was going to be an important element in the overall design.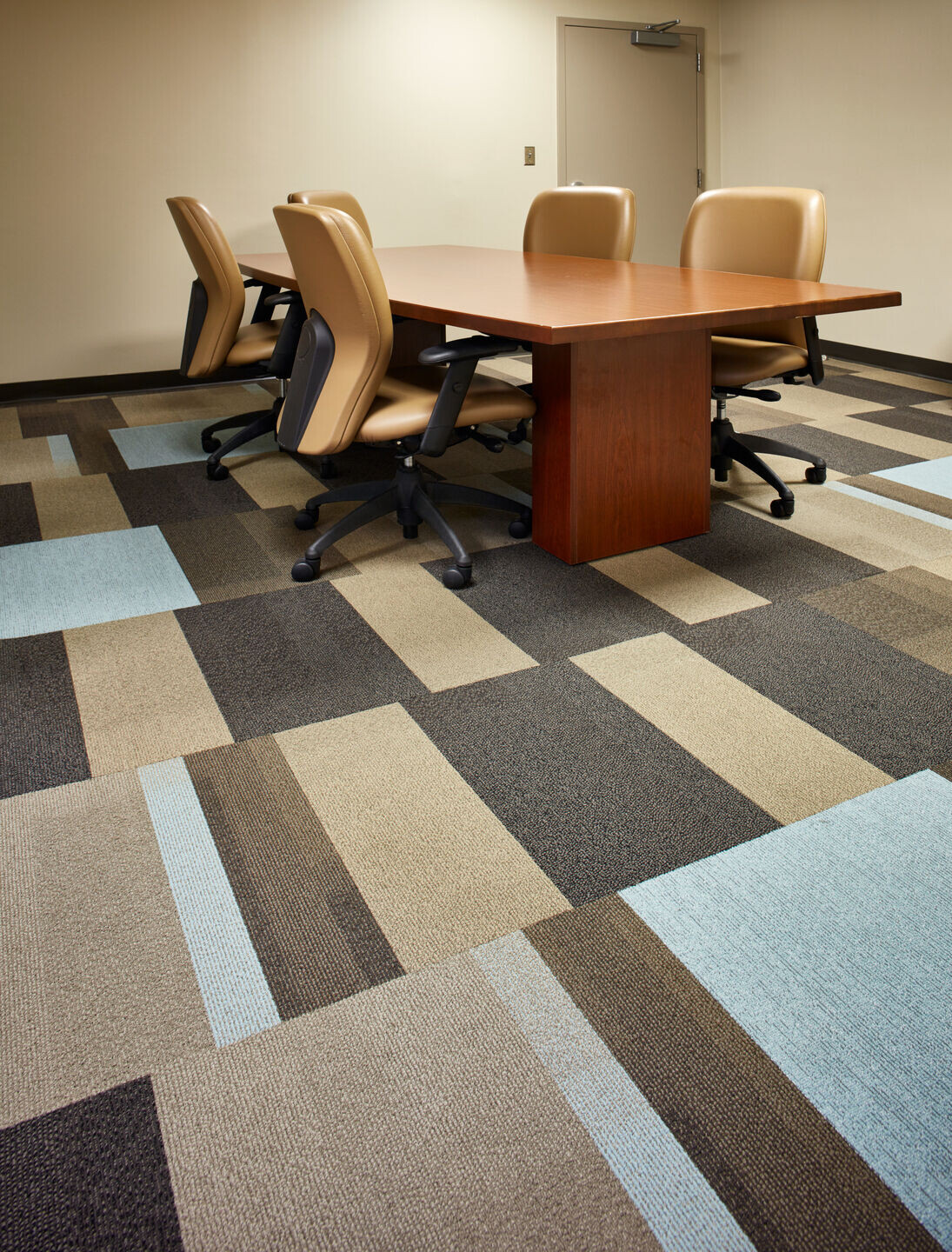 Create
Comfort and style. New flooring helped make these older spaces look contemporary and fresh. Bill Jollit from CBRE selected Patcraft's Highland Forest LVT flooring for the walkways – where visitors enter Brookwood Medical Center's facilities for care. The dark, rich wood look makes the space feel nice and welcoming. Prado modular carpet tile was selected for the interior office spaces to make them feel clean and inviting to both patients and medical staff. It is also durable and easy to maintain, making it a practical choice for a huge medical facility like Brookwood.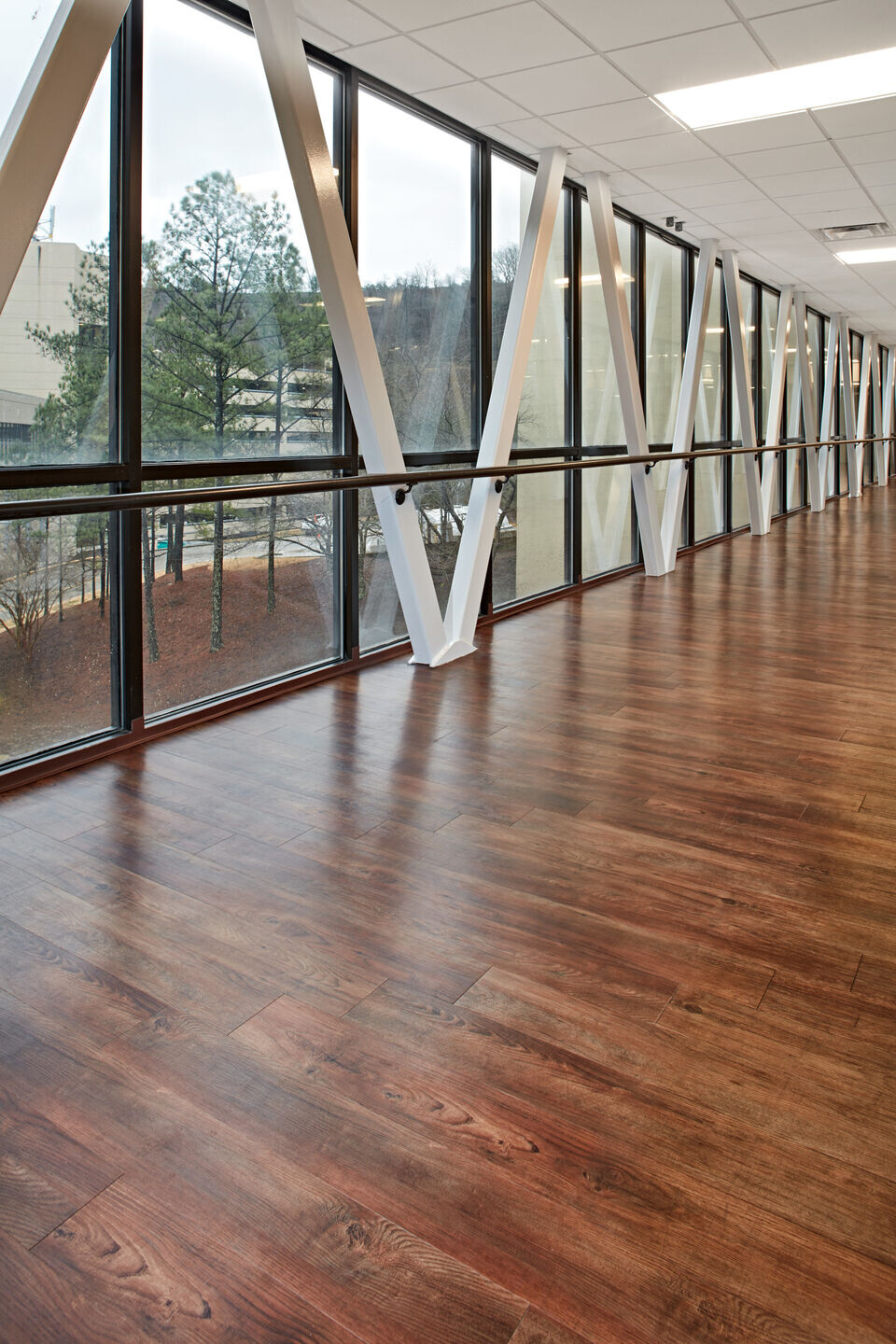 Transform
Transform healing. Medical personnel and administrators at Brookwood love the upgraded flooring – with its appealing design and colors. The carpet is nice to walk on without being too thick, and all of the floors have a comfortable feel to them. All of the factors Jollit considered when selecting new flooring – durability, easy cleaning and maintenance, appealing design and colors, and comfort – make him happy with his decision to go with Patcraft for his flooring needs.
"There are a lot of people who come through here every day, creating a lot of foot traffic coming through the buildings. The Patcraft carpet made an old building look a lot richer. It was a nice refresher."
Bill jollit / real estate manager, CBRE, healthcare services