Buganvílias Houses is a row housing project consisting of five houses, integrated into a lot designed by the office more than a decade ago. This lot included, in the first instance, "Japoneiras" and "Sobreiros" Houses and is now completed with the construction of the "Oliveiras" and "Buganvílias" Houses.
It is not possible to explain the Buganvílias Houses without mentioning the Japoneiras project, designed about 10 years before for the same client, exactly with the same program. Now, a decade after Japoneiras Houses' commercial success, the client asks for a new block of houses, to be constructed beside the existing one.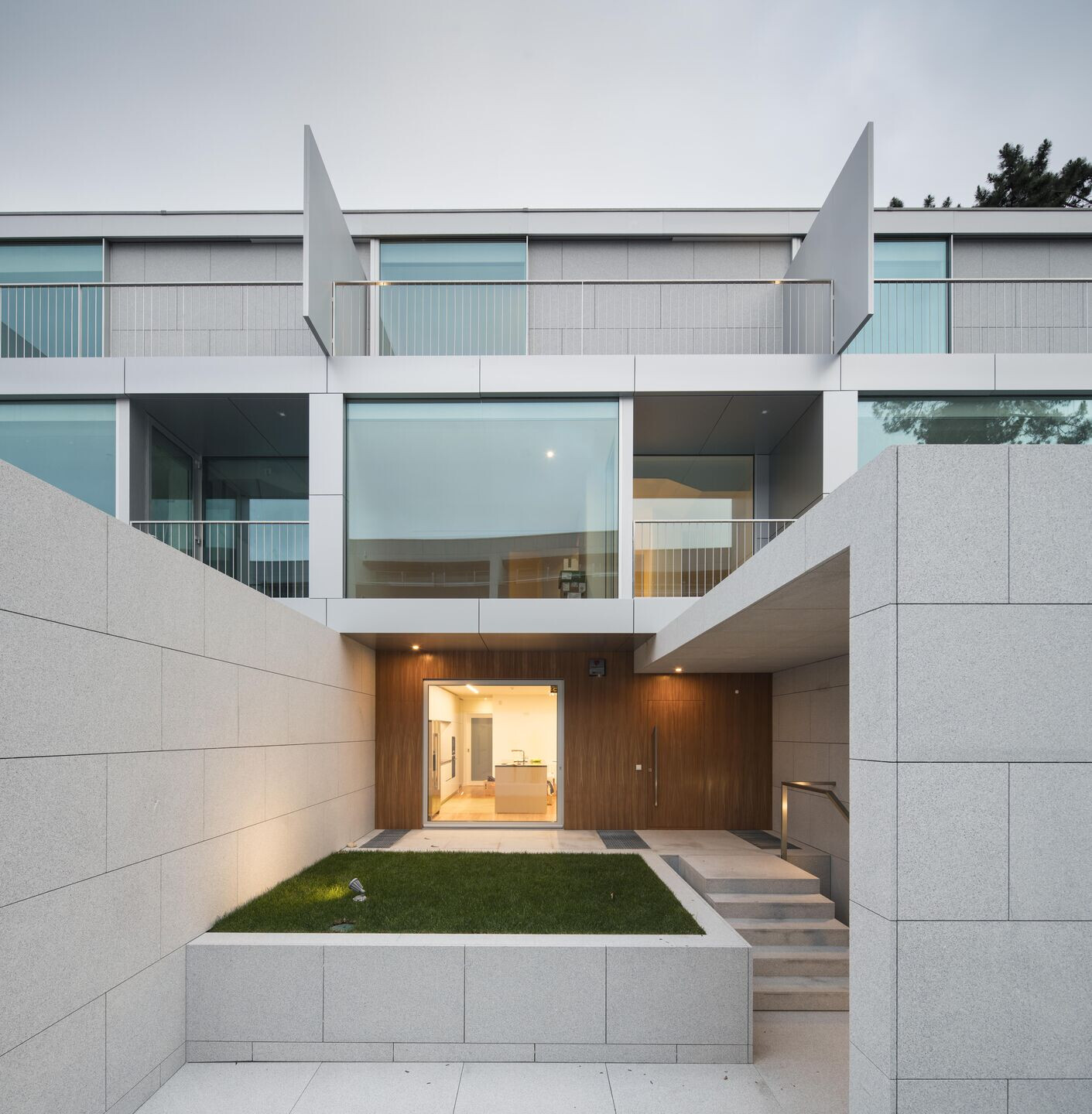 The challenge was to – in a module with exactly the same width and implantation area – answer the same brief from the same client, making the same program, in the same place, with the same price and destined to the same end customer, only 10 years later. Technology and constructive systems had evolved, regulations and laws had changed, and the way of dwelling had transformed itself. Facing new challenges, revisiting the houses for the second time around was necessarily different.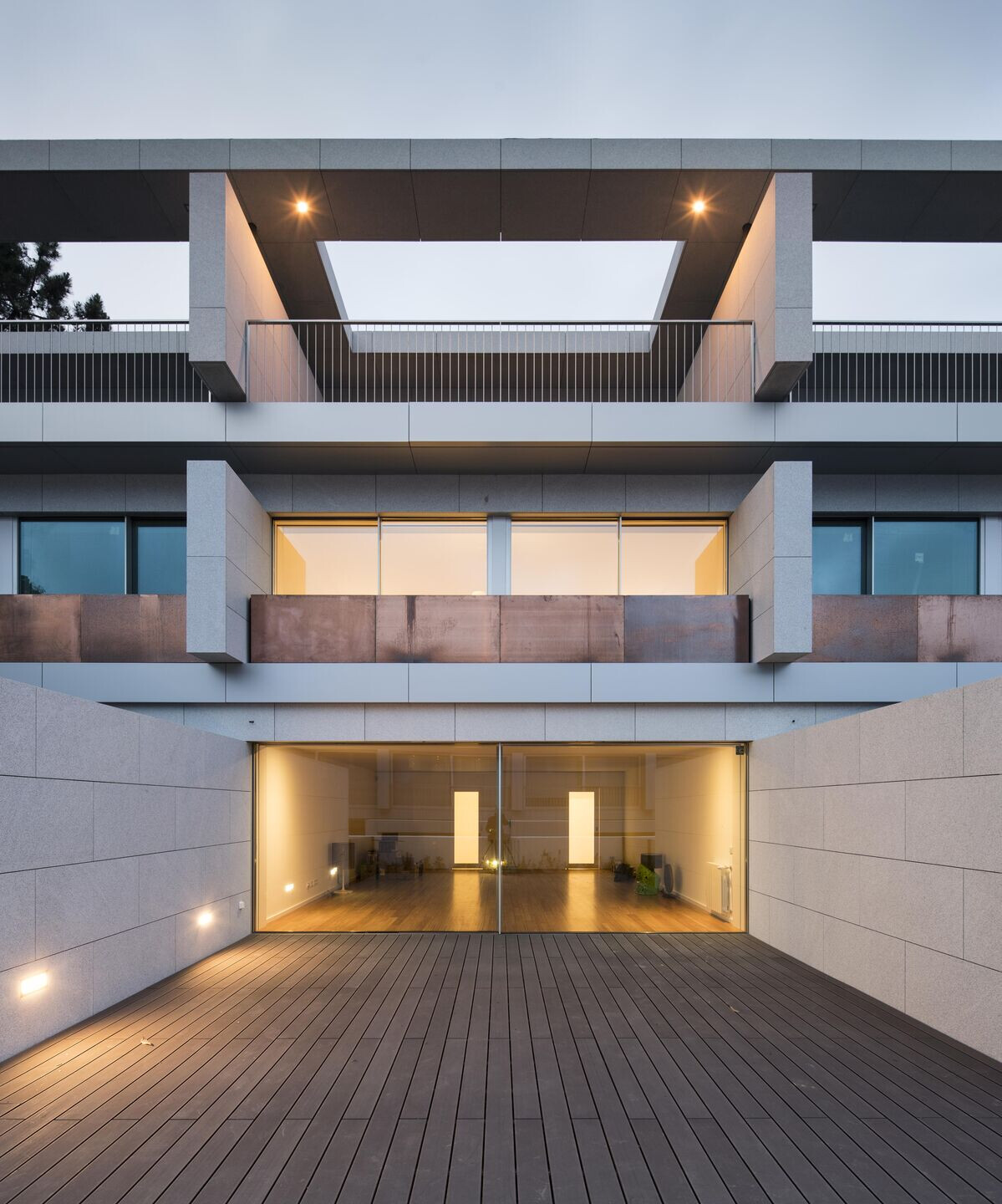 Subtle changes have been implemented that completely transformed the houses. A direct link was created between the kitchen and the living room – without having to walk down the hall – supported by a scullery. Following the new housing trends, the kitchen is not just a "food laboratory" but also a socializing space, through the introduction of a central island. This was made possible by a new stairwell arrangement, which also allowed to resolve more effectively the elevator implementation.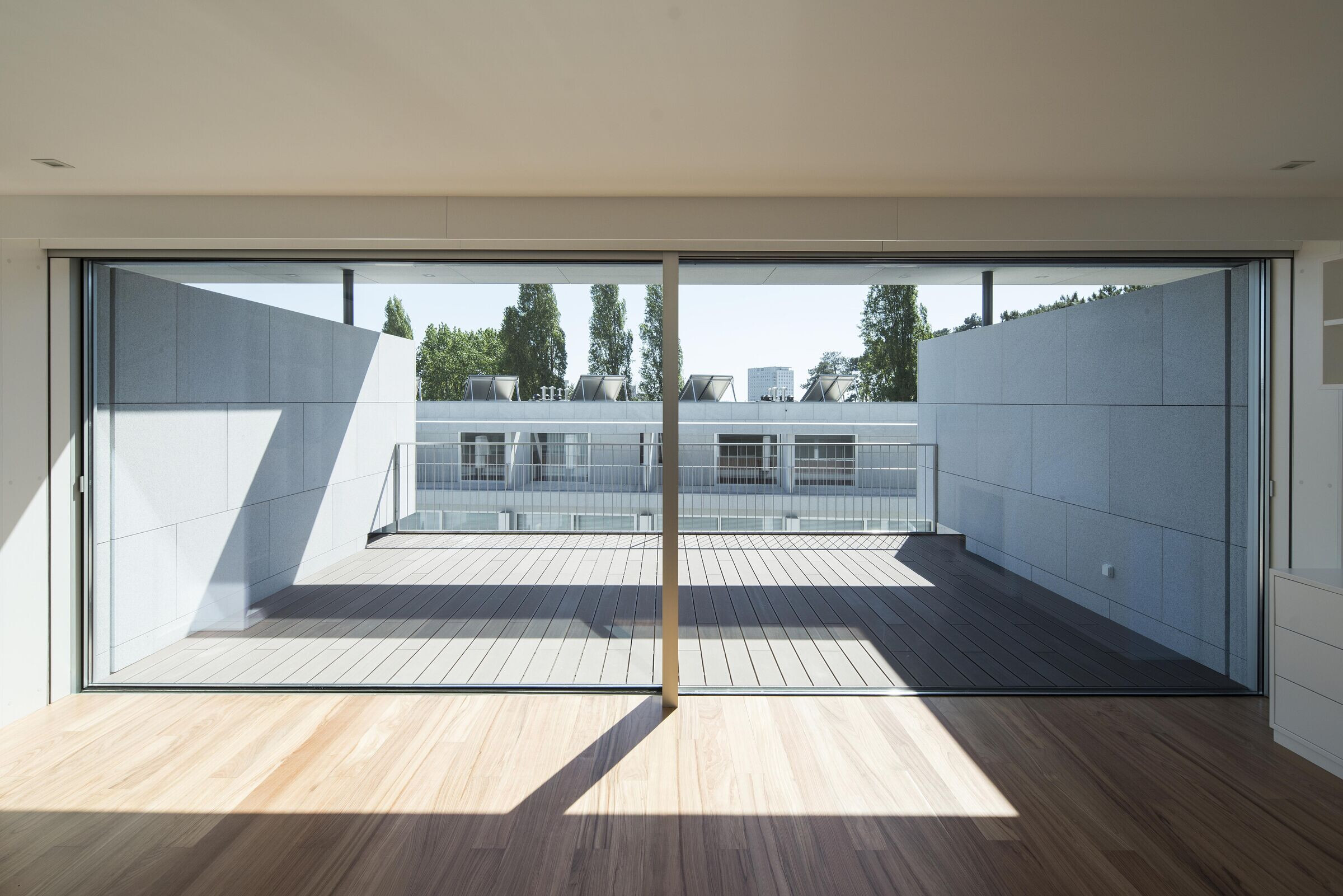 The exteriors were also reinvented and now assume a fundamental role in the project, being not only spaces of use but also visual dampers. The shared access path is now richer and more private. The walls and blades grow in relation to the Japoneiras Houses and become screens that form patios in front of the houses. On the other hand, the vegetation to be implemented is simultaneously a synonym of beauty and intimacy, covering the large glass door at the entrance of the house. Pivoting, the door acts as a frame of nature, when closed, and fully opens to allow a symbiosis between the kitchen and the garden.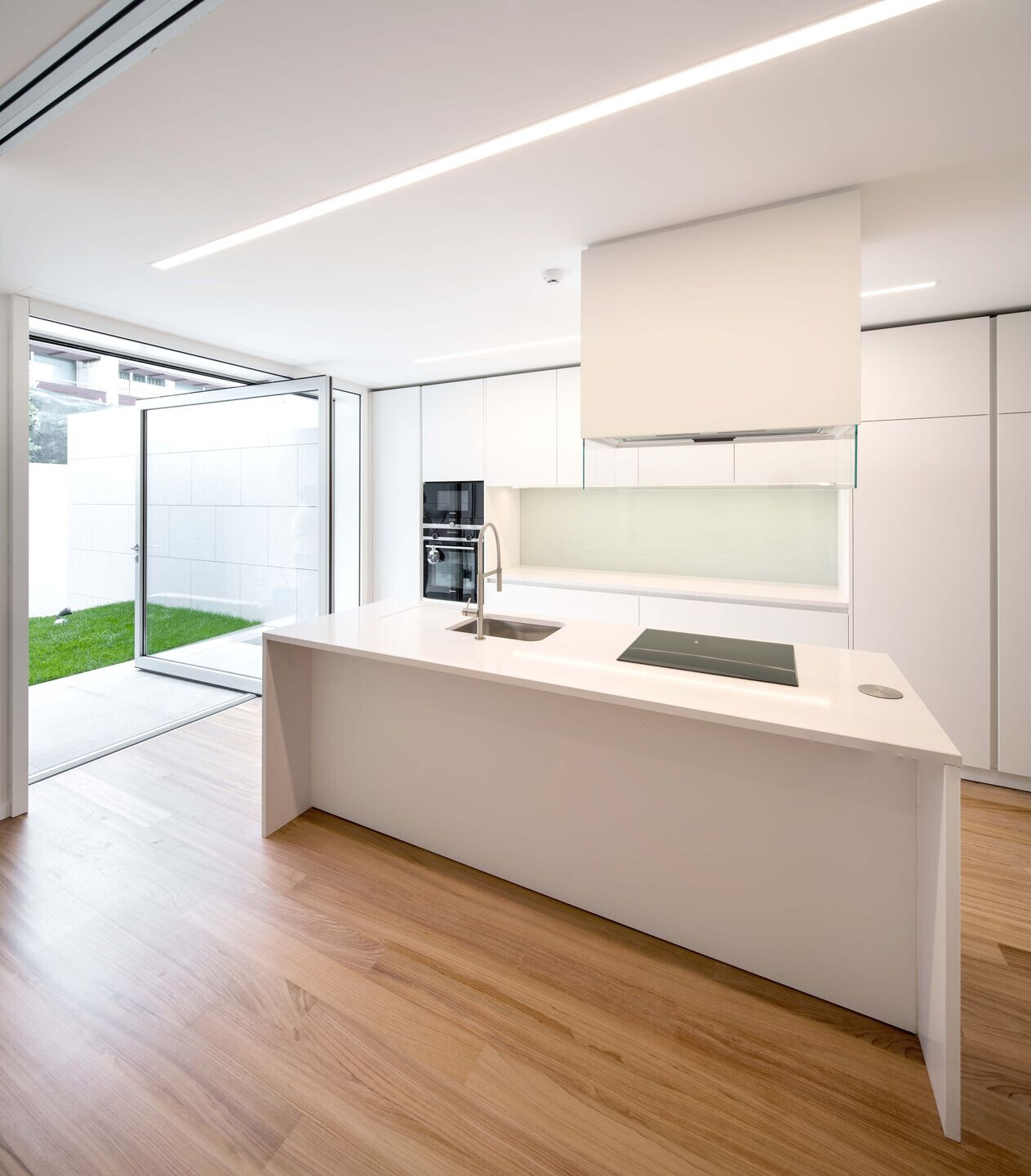 The facade becomes more profuse than in the previous model: balconies, cantilevered and recessed bodies provide the houses with three-dimensionality and rhythm. The various plans and perspectives lend a great plastic richness and complex spatial characteristics to the building. There is no perfect definition of the boundary between interior and exterior: the houses are enlarged and visually extended to the next block.