Year: 2019 | Location: Santana do Parnaíba, SP, Brazil | Built area: 382m² | Land area: 416m² | Render: FCstudio
The placement of the C + M house took into account the sloping terrain, as well as an important view of the street with constant natural light. Thus, we decided to insert the main volume at the back of the lot, freeing the front for leisure and garden.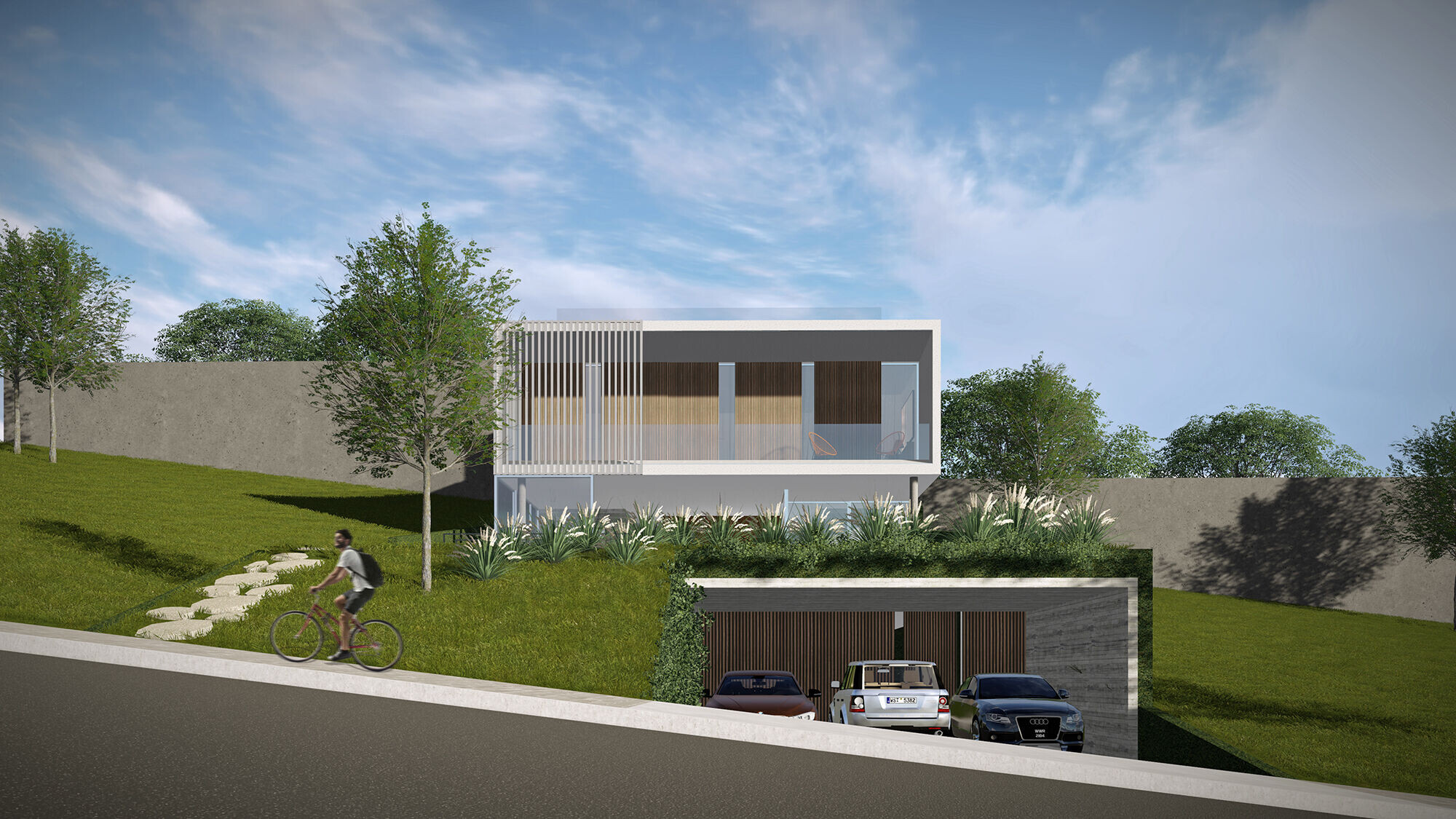 The garage floor, almost at the same level as the public street, welcomes the residents. Through an extensive lighted and naturally ventilated gallery, one can reach the stairs that connect the three floors of the project.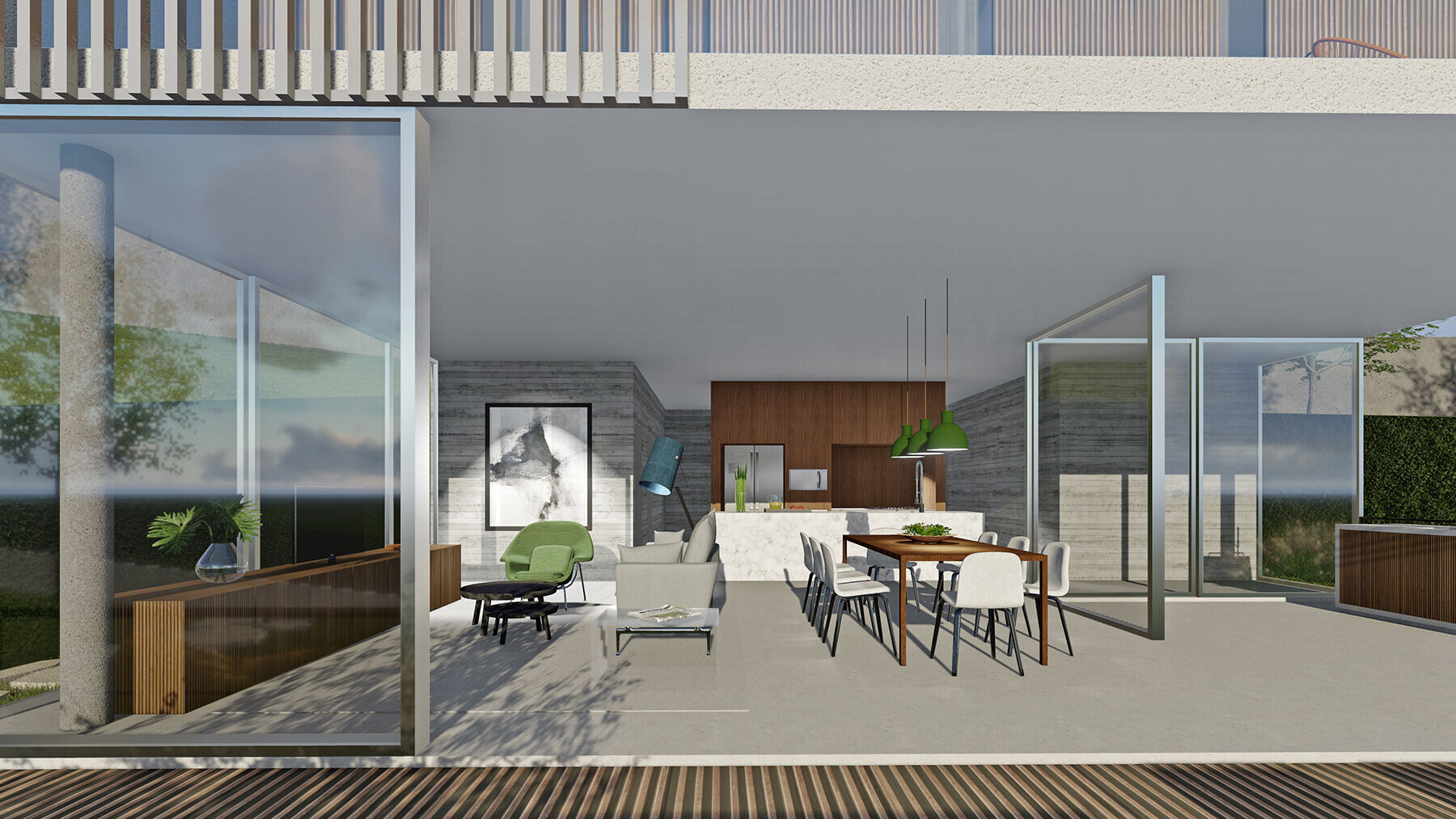 At the main floor, we have the social areas connected with the natural garden, which enjoys mountain views and receives direct sunlight for much of the day, as mentioned before.
At the upper floor, we have the intimate area protected by sun shading structures, but which enhancements the enjoyment of the landscape through a large front balcony. At the back, the volume of the upper floor seems to rest on the retaining wall, creating a private garden.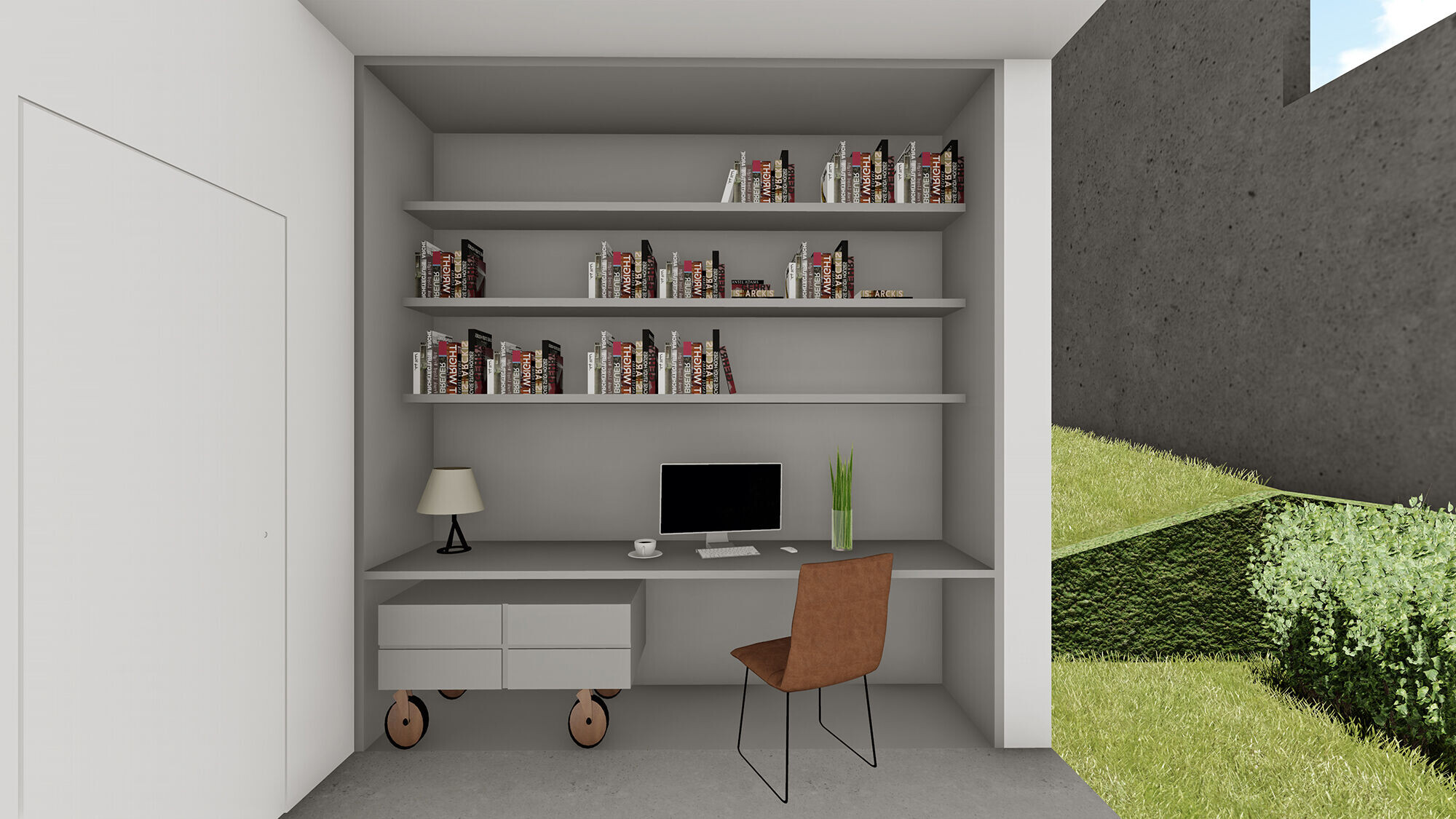 On the roof, we have the roof garden that acts as a gazebo.
Thus, we can say that the lower floor organizes the natural topography to receive the prismatic volume of the upper floor. This clearly identifiable volume seems to float above the ground floor.