At the beginning of 2018 we decided to replace our former base in the R70 Office Complex with a more representative office. Our choice was the City Gate office building, renovated in 2017, where we dared to dream big along a modern and employee-friendly concept, and implemented it with the help of MádiLáncos Studio and Value4Real.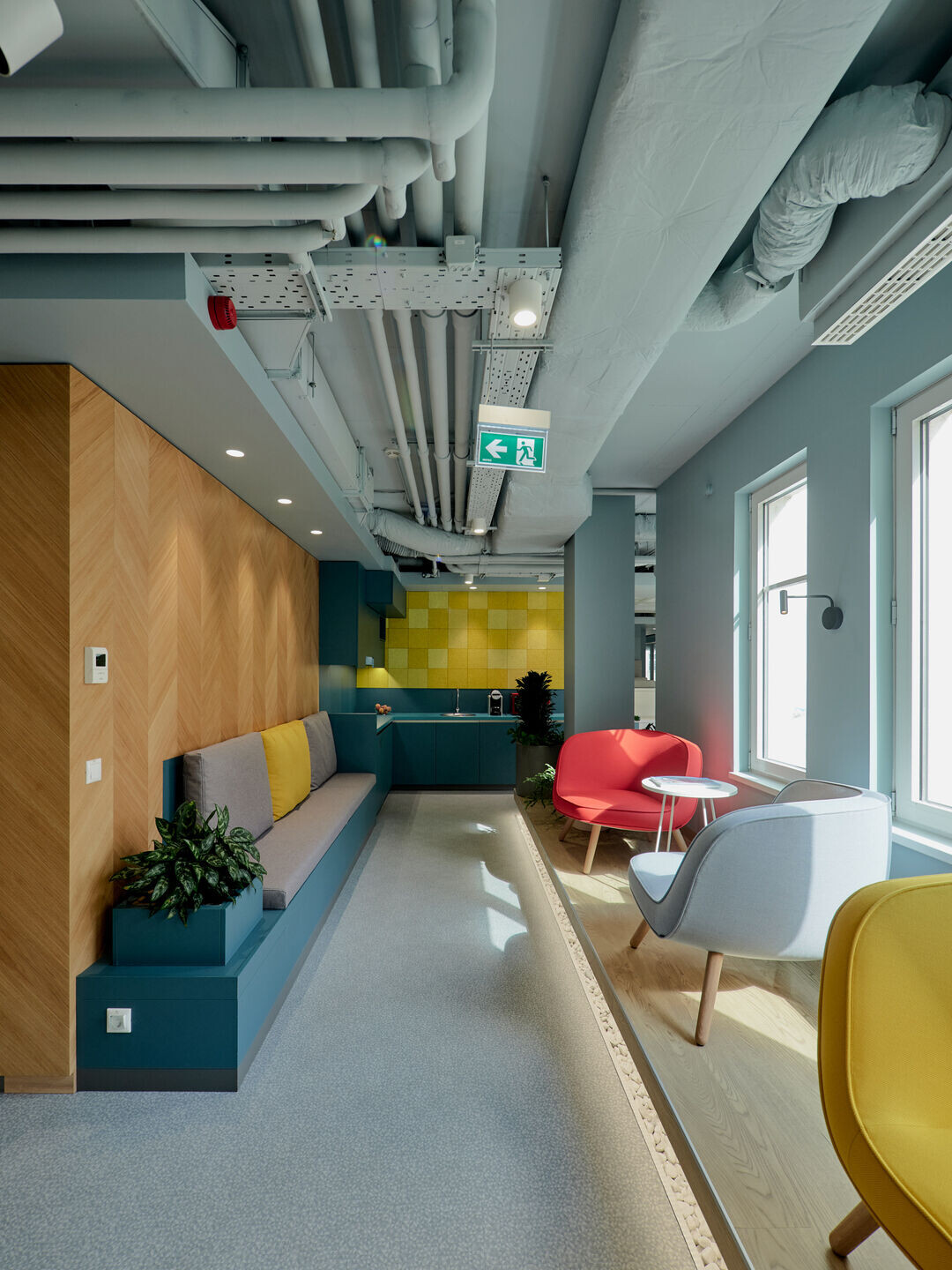 An important aspect in the design was to create an inspiring environment where social life is emphasized alongside work - along this line, a separate coffee corner and a larger-than-average kitchen were created, and a swing and a foosball table help colleagues to relax during the day.
Plants have been central to the office design, and their positions have evolved with the functional layout of the office. From a number of constraints, exciting solutions emerged, and what at first glance seemed to be a less than fortunate floor plan situation evolved into a multi-purpose communal space. The relatively low ceiling height was resolved with colour, ceiling openings and interesting ceiling play.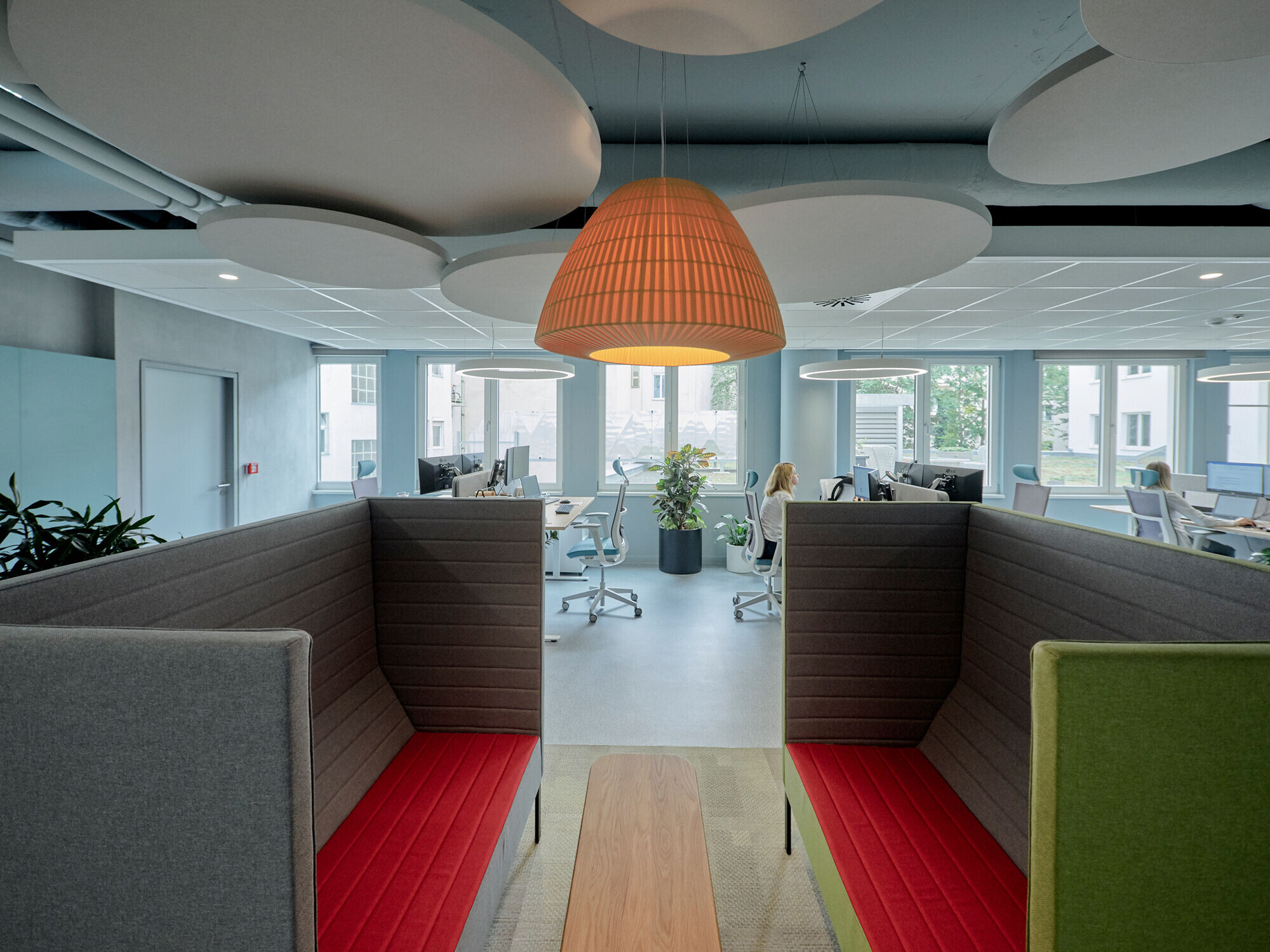 Traditional meeting rooms were complemented by single and multi-person phone booths and collaboration spaces to break up the monotony of the open layout. For office furniture, we opted for ergonomically designed chairs and height-adjustable desks in the WELL brand.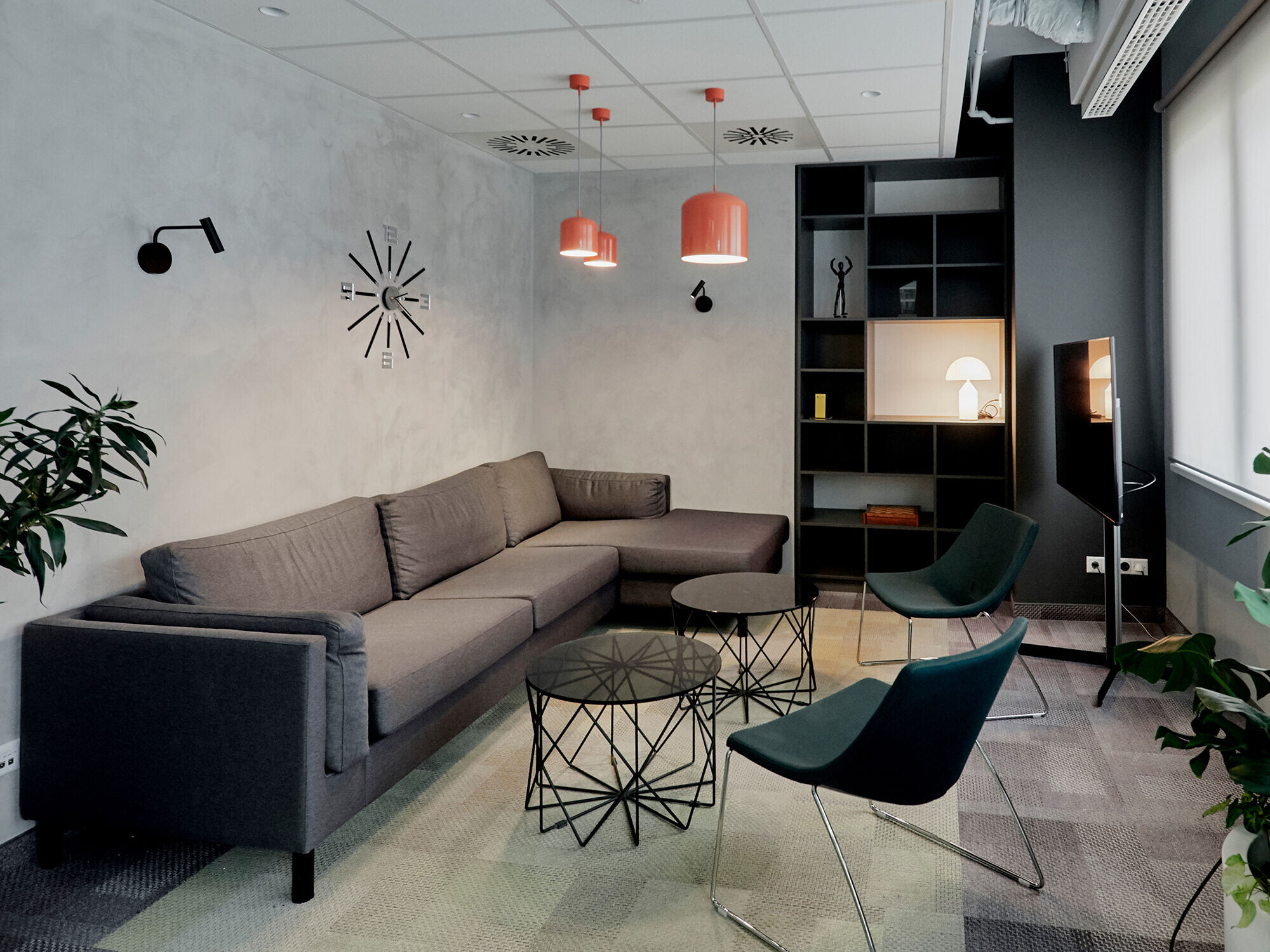 In addition to its useful functions, the clean yet striking office also makes an excellent showroom, allowing visitors to get an idea of the quality that CA Immo stands for.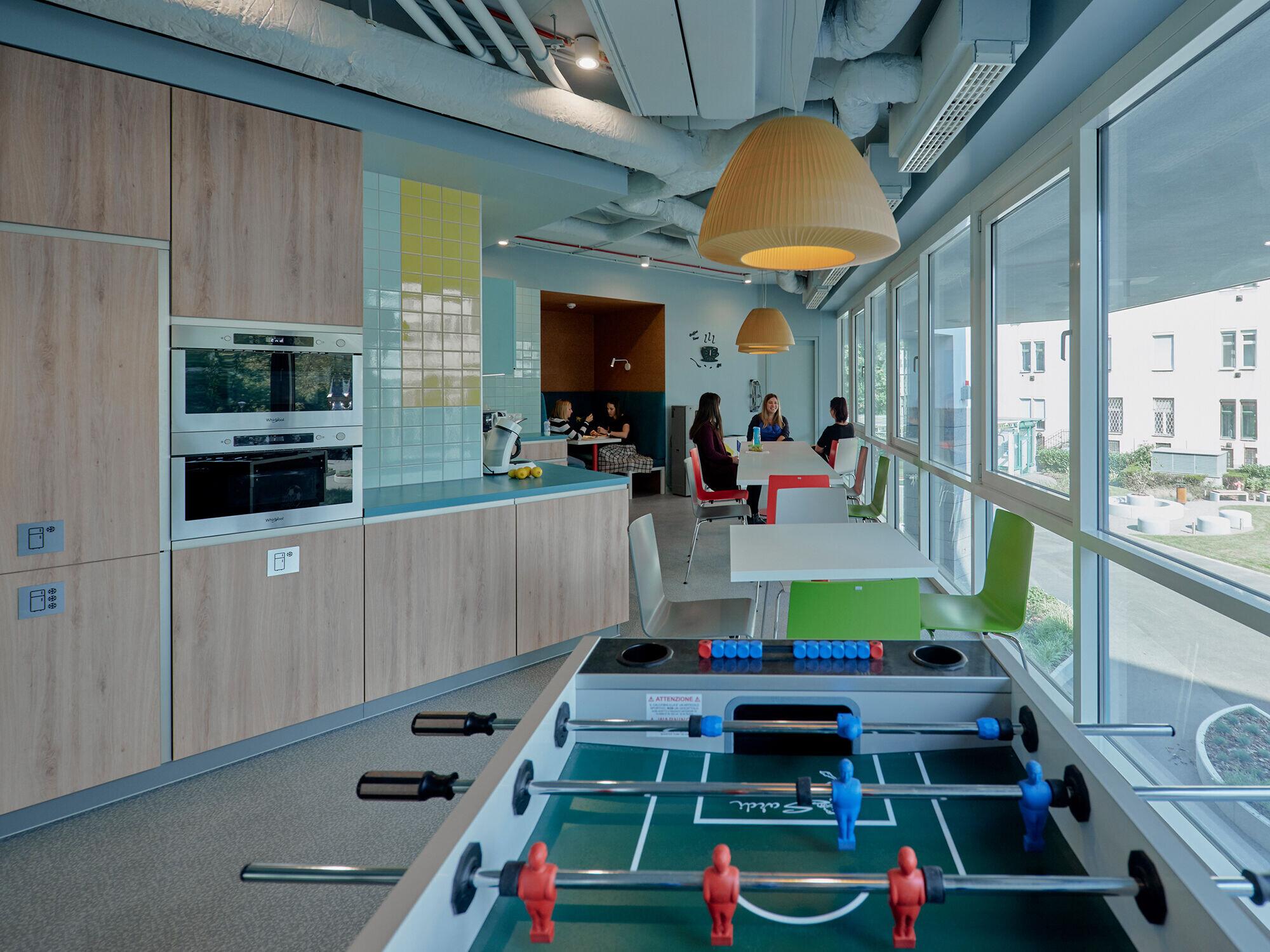 Team:
Architects: MádiLáncos Studio
Photographer: Zsolt Batár