Caia, meaning pure or beautiful lady in ancient Greek, is the latest café addition to the trendy Boxpark on buzzing Al Wasl Road in the Jumeirah neighbourhood of Dubai. The restaurant is inspired by the cloud-piercing mountain terrains of the United Arab Emirates. The earthy, mountainous palette gives a natural, bright and inviting tone to the restaurant. The minimalistic design approach is a clear juxtaposition to the jagged mountain detailing in the accent wall and full height rock corner. The muted decorative paint finish matches the stone flooring throughout the bright space.
At the centre of the design lies an impressive five metre stone counter which forms the hub of the restaurant. The same stone is used throughout and used as the tabletops, accent decoration, and an impressive floating planter. Various Maldivian palms form the greenery throughout completing the natural theme.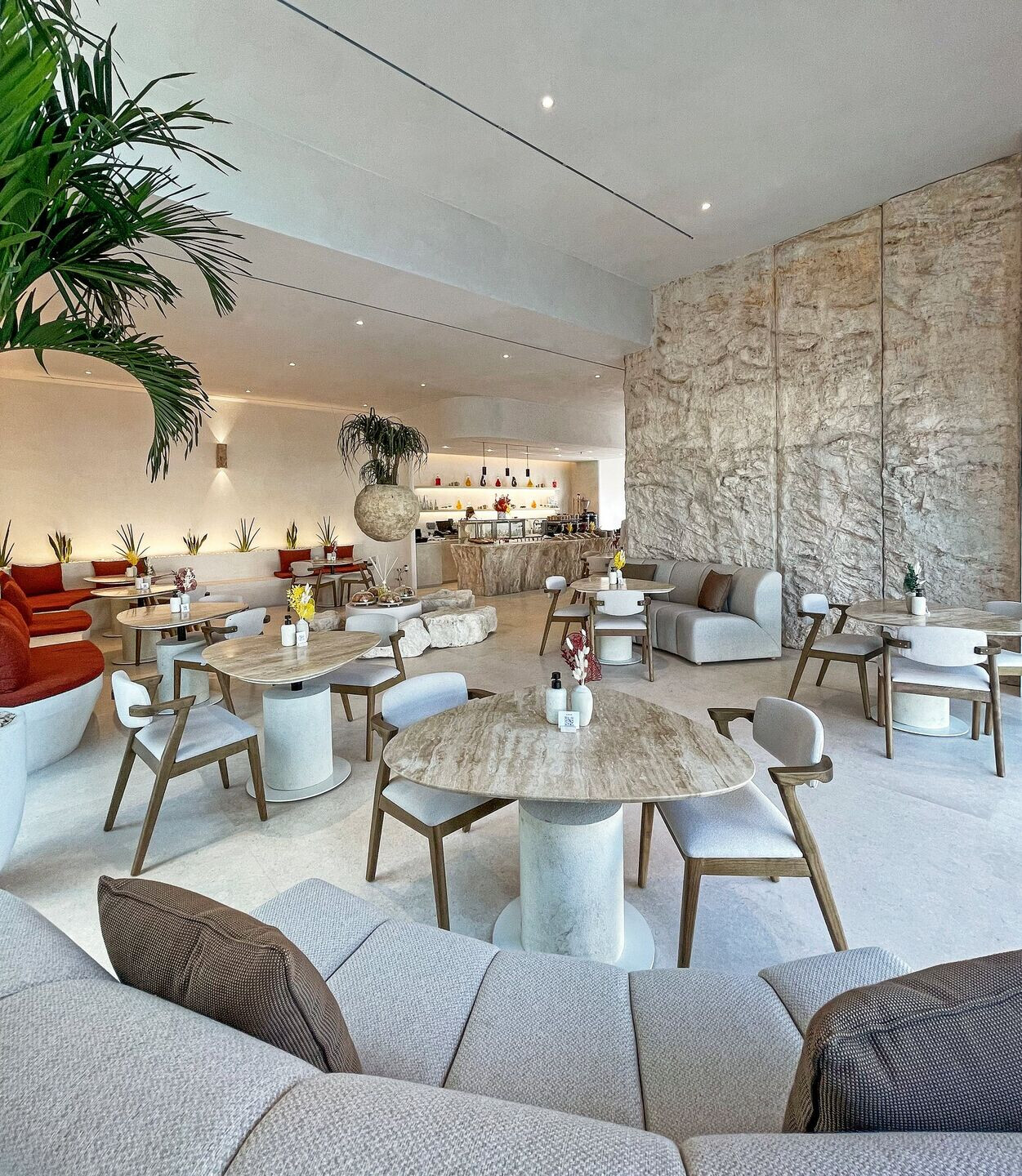 Project and client brief
To create a natural and bright space with minimalistic appeal.
Concept
Minimalistic design with various high quality textured finishes.
Various design elements
Decorative paint finish in earthy shades.
Natural and imitation stone rocks.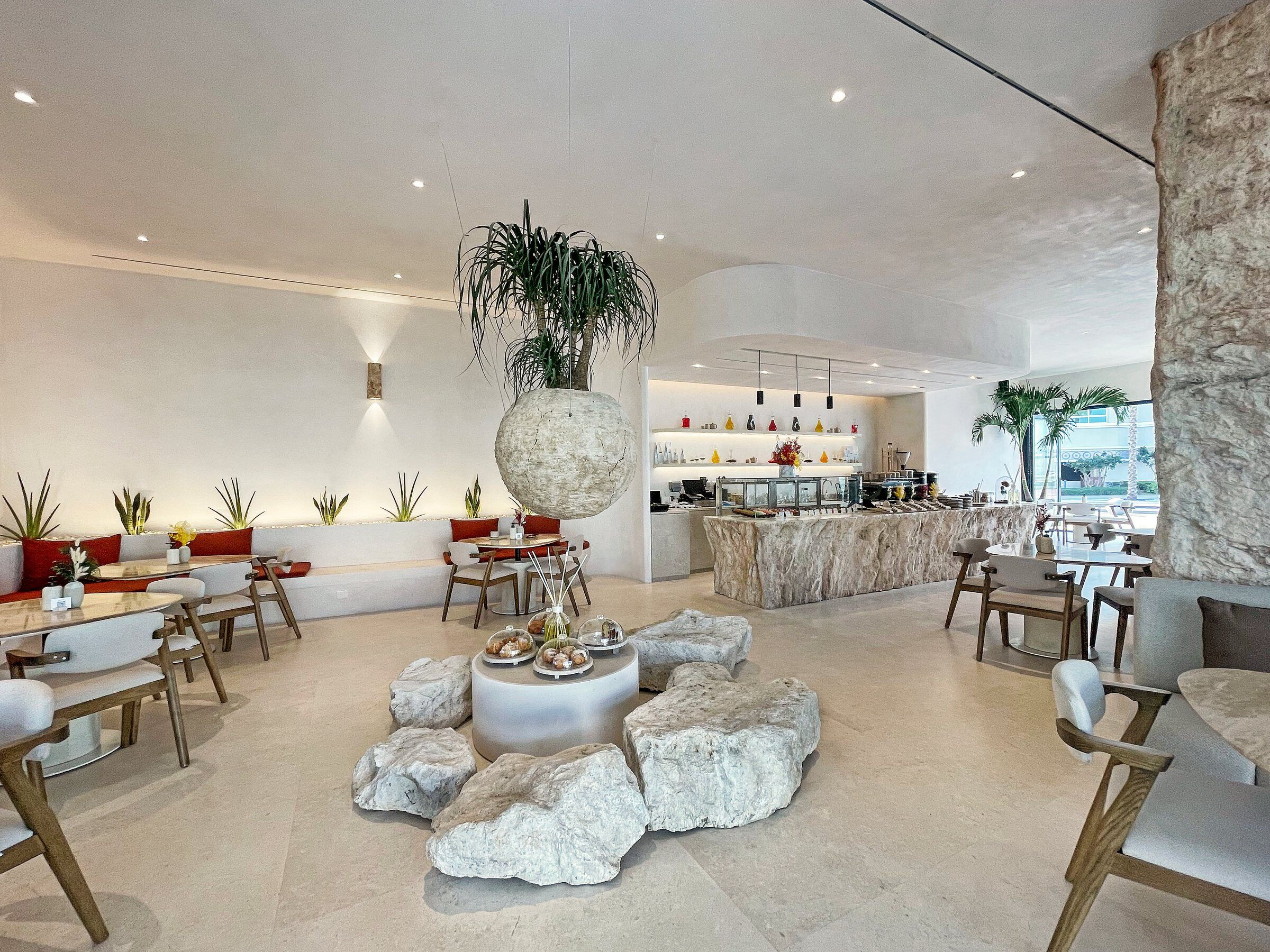 About the execution
The execution of the restaurant was smooth due to the simplified finishes. The stone wall and main counter were challenging due to their size and weight.
About the ambience
A natural vibe in a contemporary setting.
Challenges overcome
The critical part of the design were the stone wall and oversized counter. The design team made silicon moulds of the Hatta mountains and poured glass fibre reinforced concrete into the moulds to create the rock wall panels. Comprehensive post-processing was carried out by a local artist to ensure realistic appeal.
Unique and key features
Naturally textured stone rock on the wall, and the smooth finished counter rock.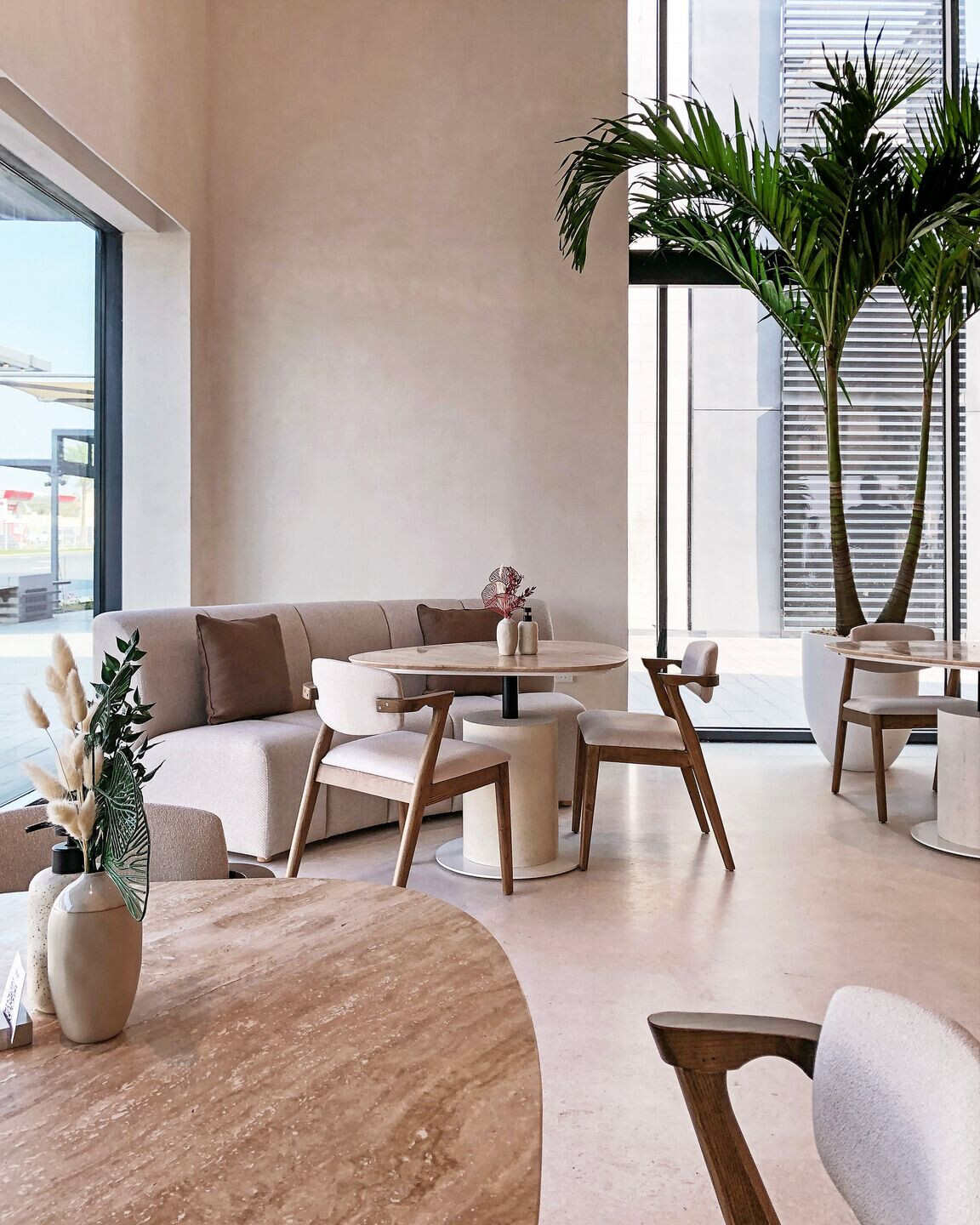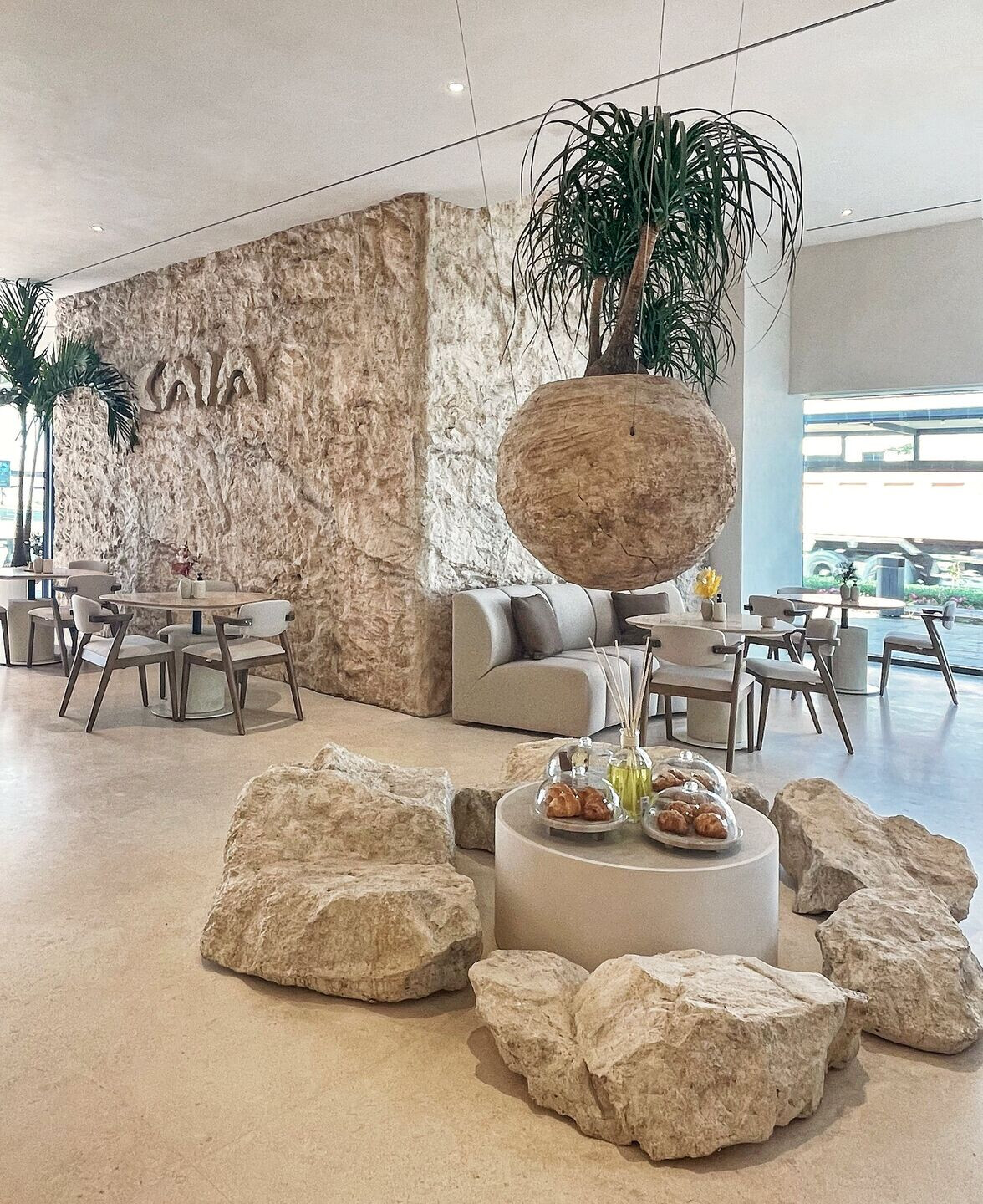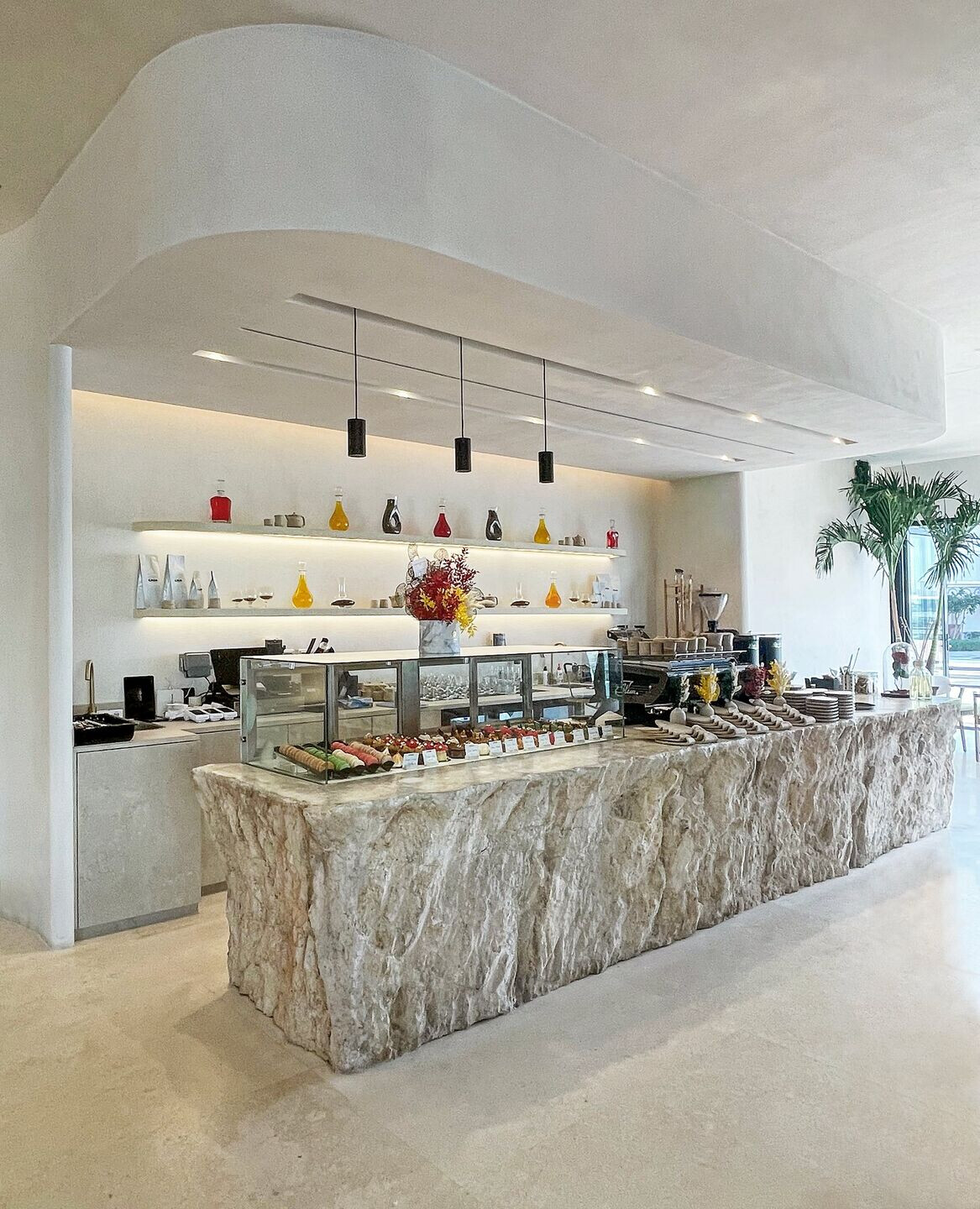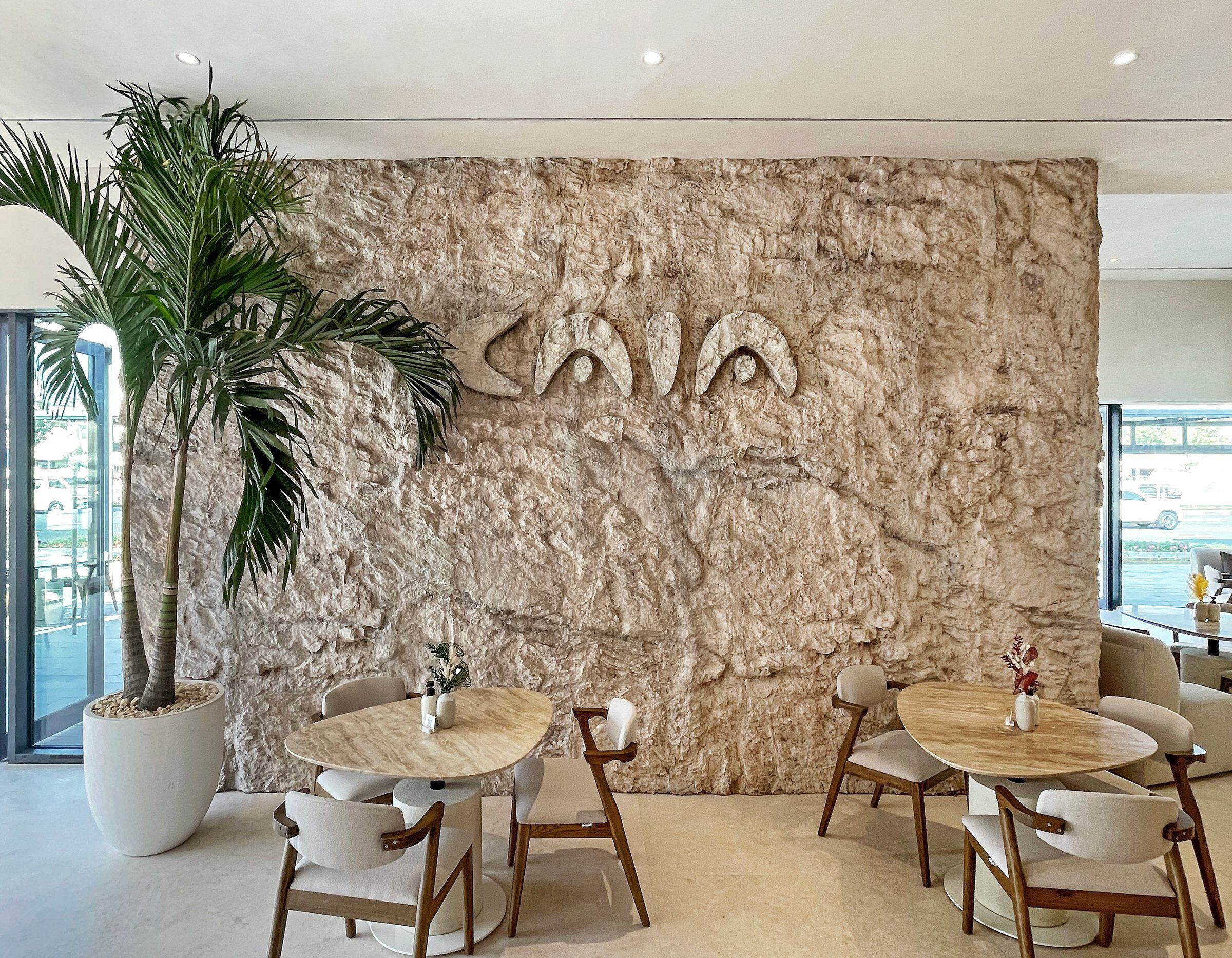 Material Used:
Material selection
Omani beige matt finish marble flooring and decorative paint.
Furniture chosen
Minimalist line of furniture all custom made