The bridge has low impact on the landscape. The local culture of bergamot orange proves the temperate climate (8°-30°C) and the volcanic area has a strong energetic potential.
The climate and area inspire vertical villages for migrating retired Europeans (housing, medicinal equipment, entertainment, shops) already connected to the sea by small paths or highway from surrounding cities. The water primary energetic source systems are independent thanks to rain and geothermic energy.
This contemporary archeology (a bridge on a bridge) is the consequence of a contaminating process between the falling urbanity and the rising nature. The private life is on the verticals and supports the public equipment's horizontal sociability.
The situation offers to users a clear view from every level. The combo of infrastructure and environment is sufficiently efficient to establish high quality and ecological lifestyle.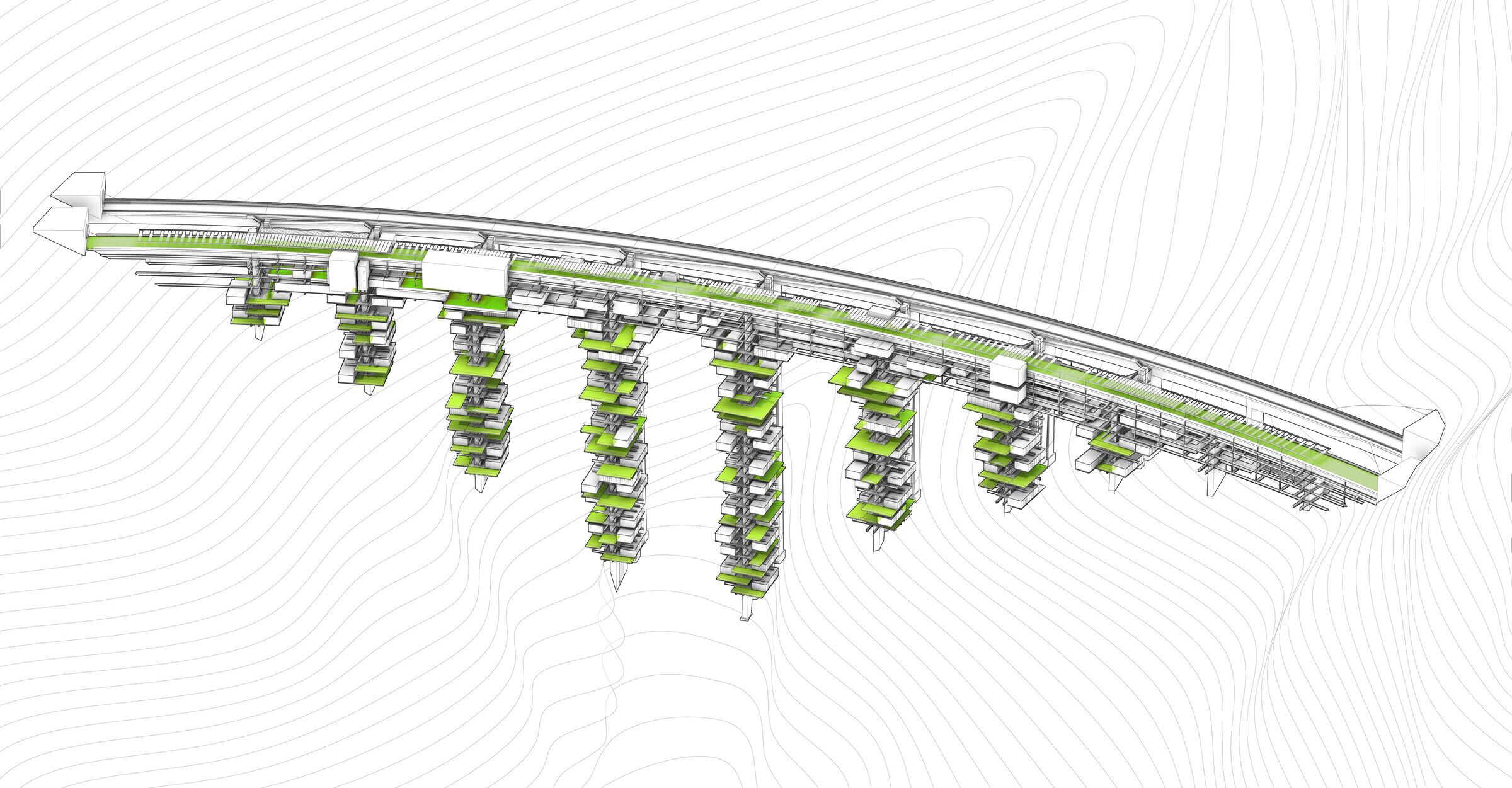 The structure gives to the bridge some consistency. To "colonize" the pillars, the intertie was treated with a tensed spiral around the pillar, displaced of 2m. Horizontal structures created around the pillar receive housings. The enlarged deck offers public spaces, landscape and technical flow.
Rainwater, stocked into reservoirs located in the tunnels, operates for energy production and interior consummation.
Domestic Gas produced by organic waste anaerobic digestion, the electric production and geothermic energy work with hot dry rock process.