3rd prize invited competition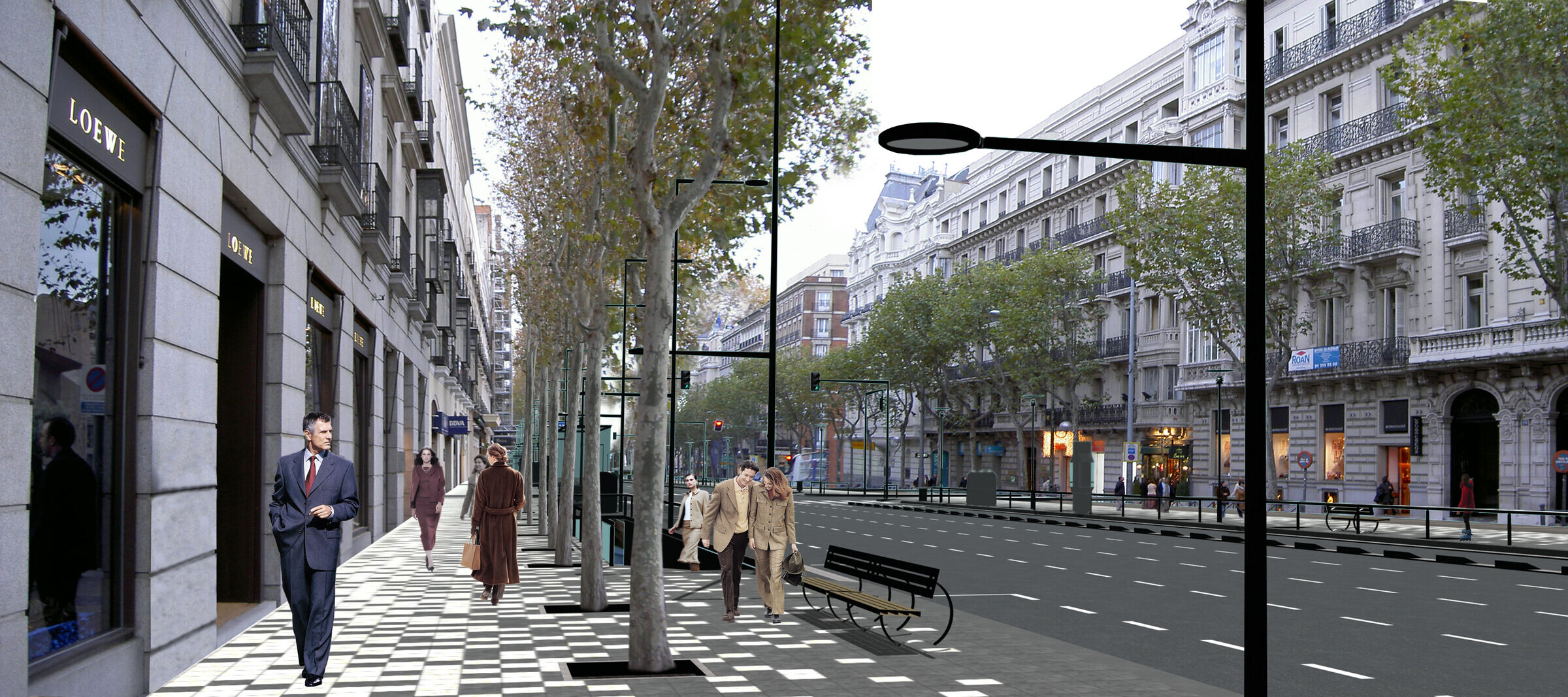 The project of restructuring Calle Serrno recognizes the street´s historic vocation as the main facade of the Barrio de Salamanca, by means of widening its west sidewalk to collect the orthogonal flows into Serrano and to consolidate it as the characteristic commercial axis in this sector of the city.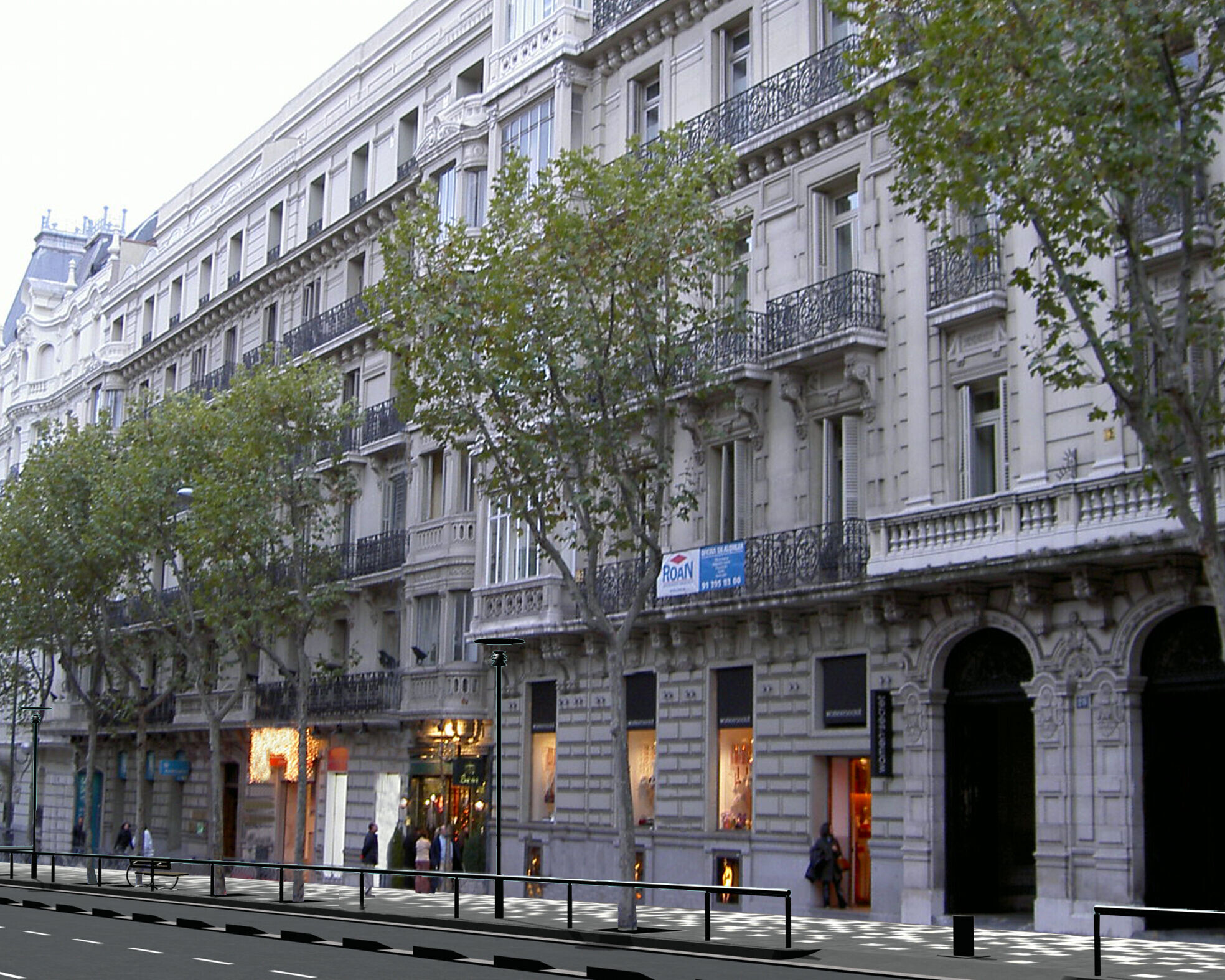 URBAN LIGHTING A column of 10m on the edge of the wide sidewalk, with two perpendicular arms at different heights, and similar luminary features illuminate the street and the sidewalk. A column of 4m, of stainless steel, with a luminary of indirect light illuminates the other sidewalk.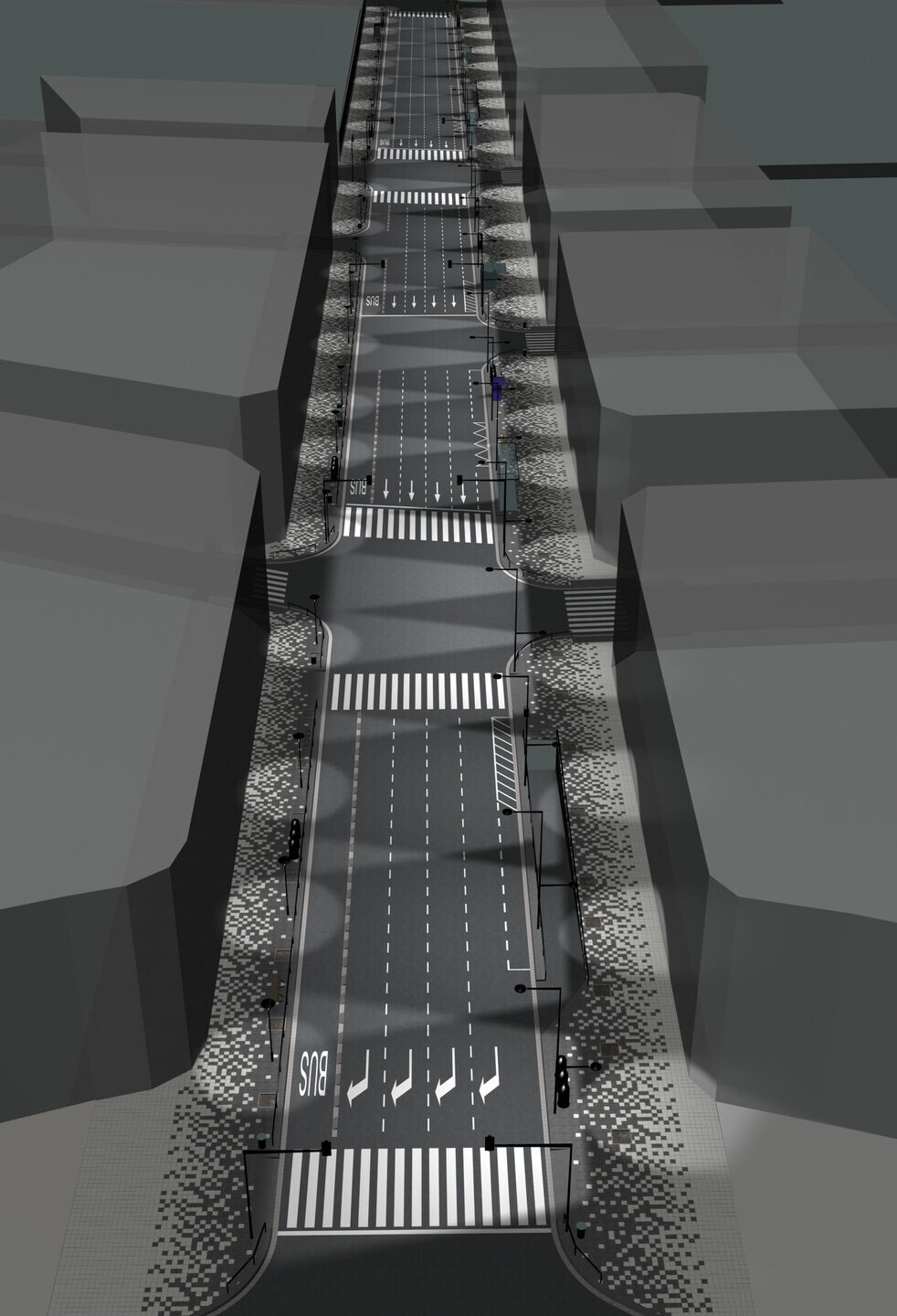 PAVING A framework is formed by pieces of pavement slabs of basaltic, blazed stone and slabs of calcareous stone of roman travertine type. The juxtaposition of ivory and anthracite form a carpet of light and dark colours and materials, from the clear pavement adjacent to the building facades to the edge of the sidewalk.
THE URBAN IMAGE is given a classic outline, timeless yet contemporary. Concise lines reinforce the prestige of the public buildings and of the commercial establishments in harmony with the civic modernity of the capital of Spain.