The Campo Grande apartment, located in the city of Campo Grande, Brazil, is the result of a renovation with the main goal of expanding the social area. The integration of the balcony with the dining room, and the removal of a toilet and a bedroom, made the social area double in size, more in line with the needs of the client, who frequently receives friends.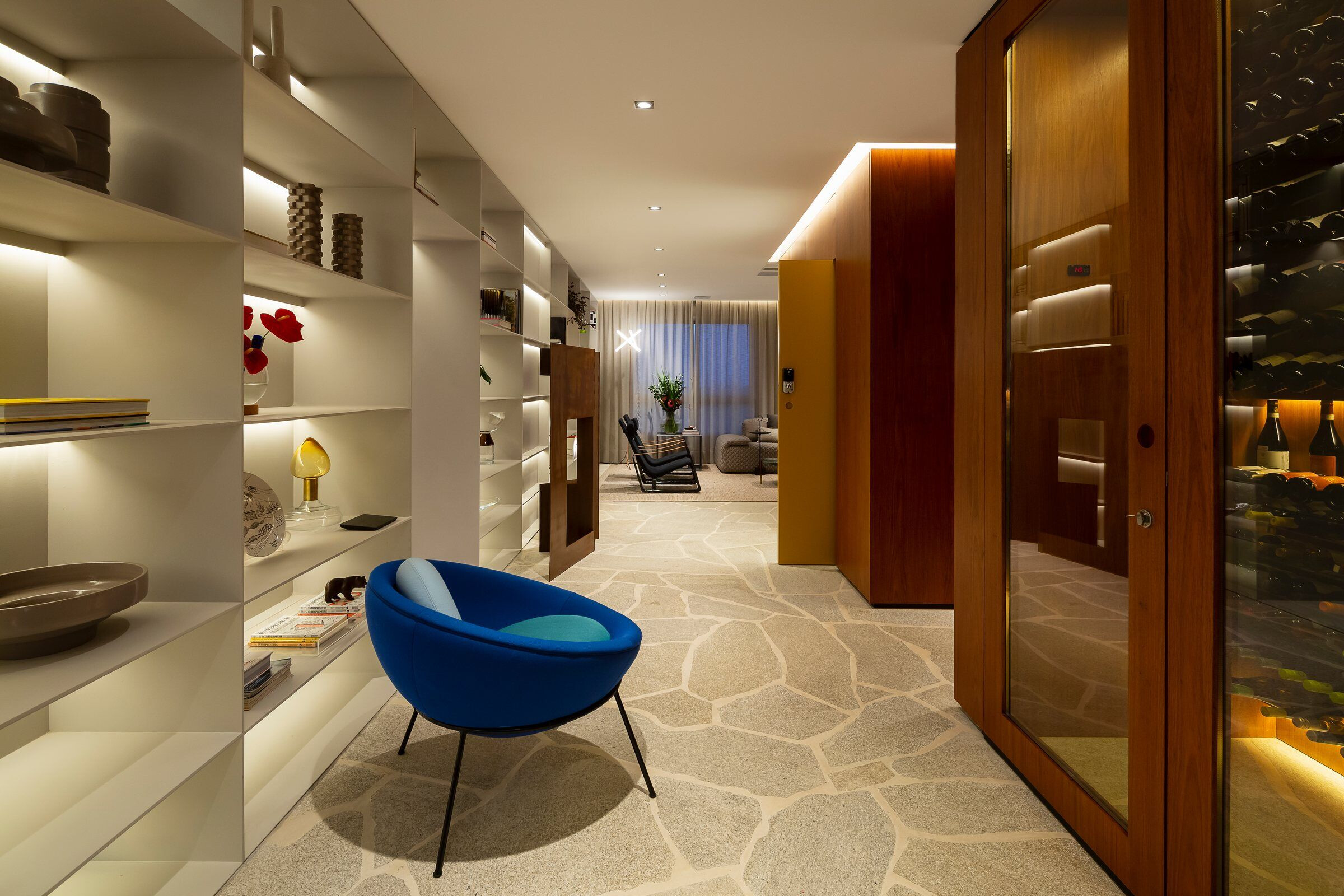 The access to the apartment is via a private elevator in the middle of the apartment. We enhanced this feature by involving this equipment in a freijo wooden box (where we also created several spaces for storage), as we did with the barbecue area, wine cellar and the kitchen. In this way, the spaces between these main elements are fluid and sectored at the same time.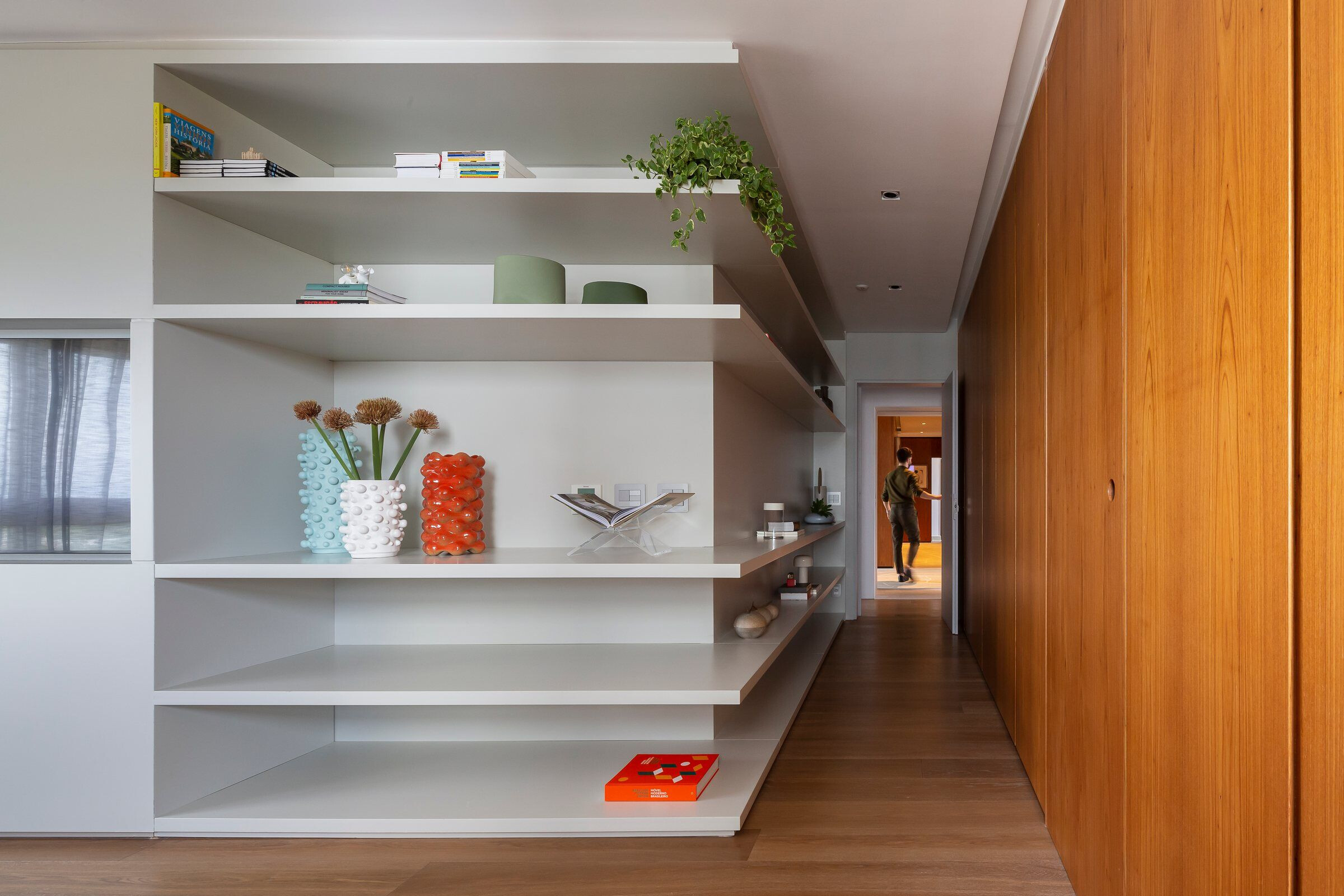 The apartment's furniture was chosen and/or developed by FCstudio. The chromatic, dimensions and style of each piece was determined so that the atmosphere was coherent with the sensations pursued in each room: comfort, functionality and harmony were the main points. Wood, stone and steel are very present in the composition, almost as witnesses to the truth of the materials, which show themselves as they are: unadorned.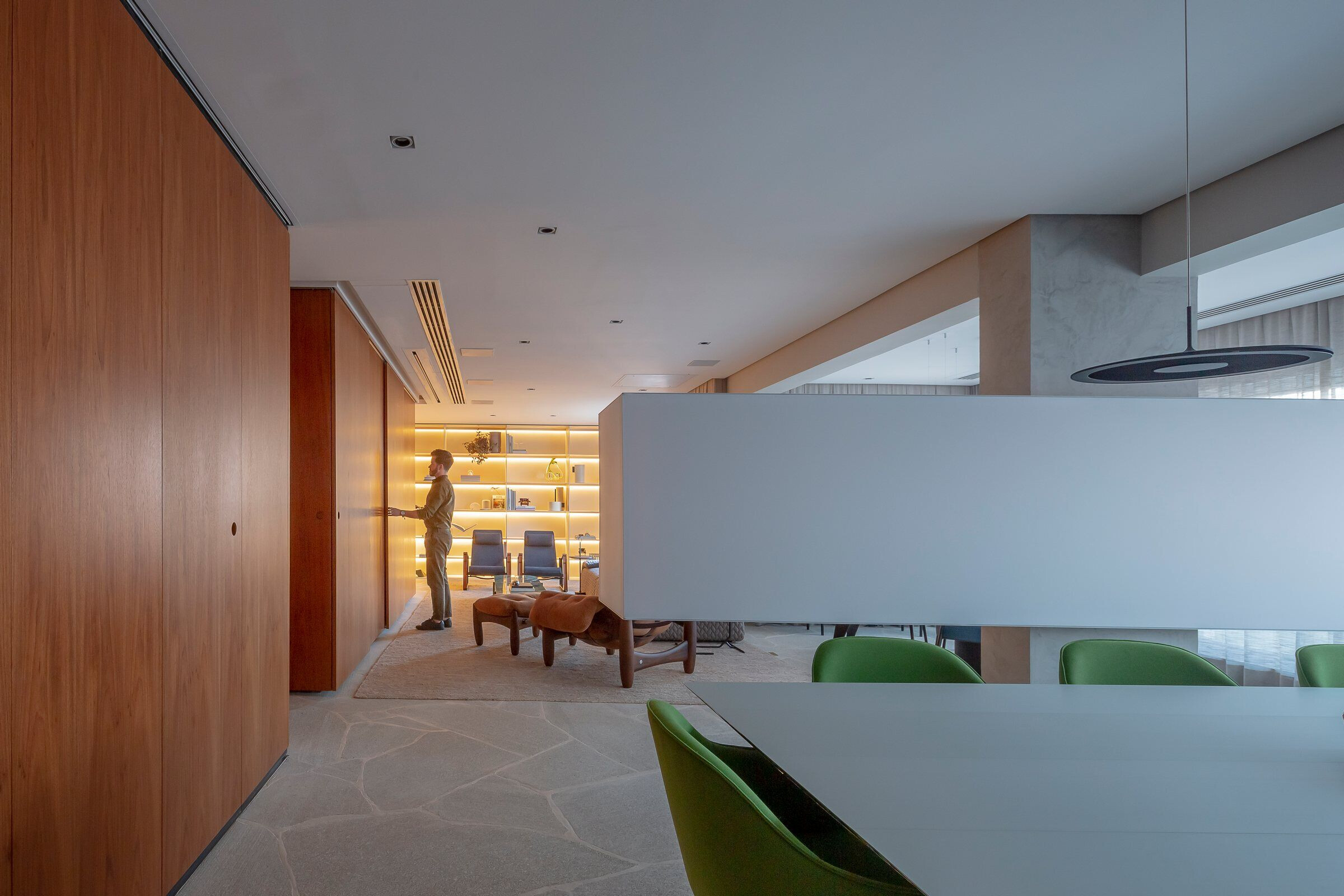 An architectural luminaire, designed by us, separates the living from the dining room, while illuminating the space in an unconventional way. A bookcase measuring almost 12 linear meters in steel conceals the passage between the social and intimate area, which contains three suites.
In this project, we translated the client's passion for design into architecture, without forgetting functionality and the charming view of the city park in front of the apartment.