Speed, compatibility, eco-sustainability and safety are some of the key words that orbit around this project, which was born out of the government's need to accommodate a large number of athletes and visitors during the upcoming CAN2021 African Cup of Nations football event.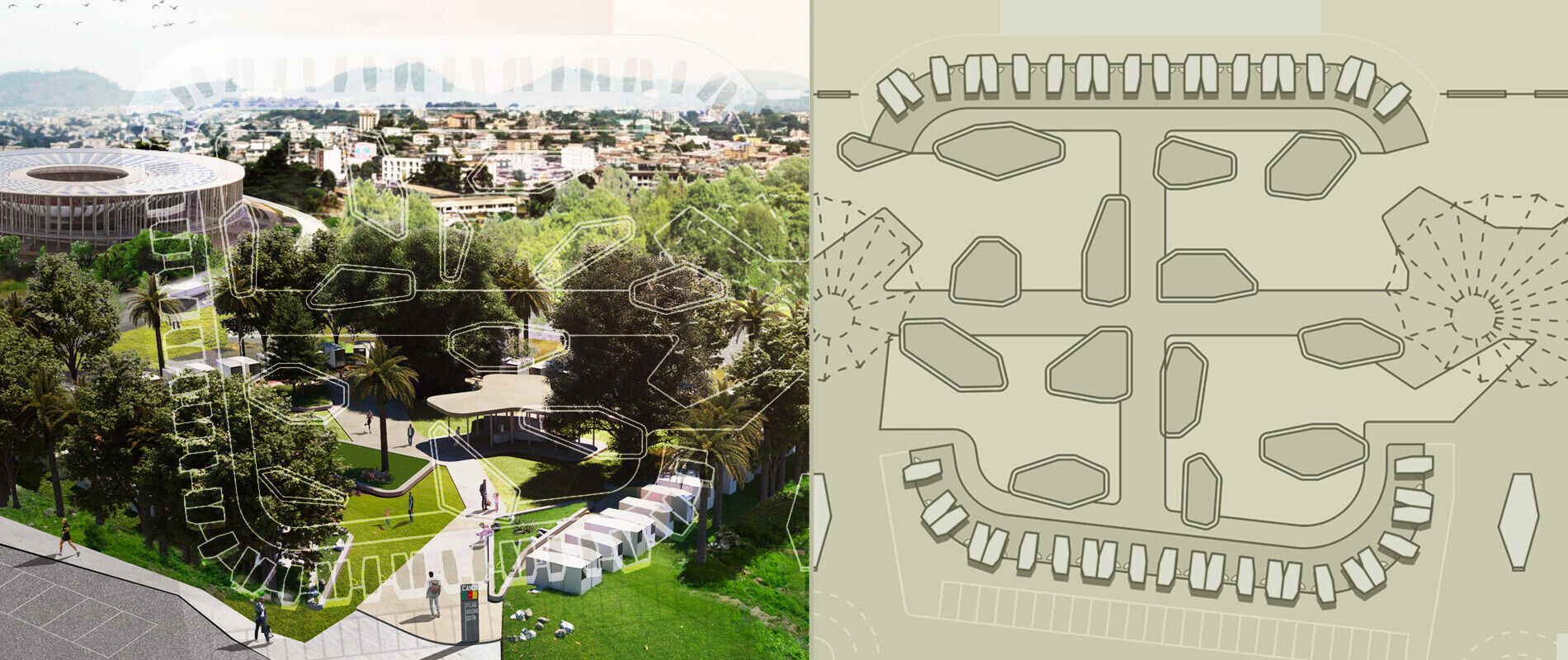 The modular concept is the basis for the construction of the entire project. It allows for variability in the overall distribution and also for speed and efficiency during the transport and assembly phases.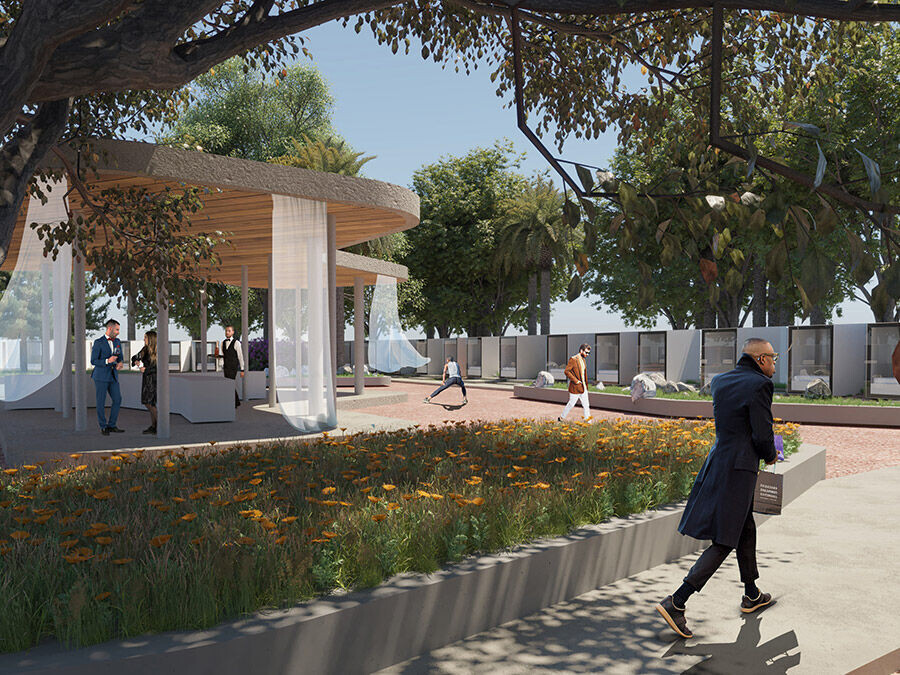 From the first idea, it is clear how easy the adaptable system is. The arrangement of the modules is intended solely to ensure privacy, but at the same time to optimise the connection to the water, electricity and sewage networks. In fact, the proposed solution, starting from the scheme consisting of 60 units, organises the modules in a circular way, while inside the paths are surrounded by green spaces and areas for common services (bar-restaurant). This system can also be replicated for villages with more units (150 and 300 units).
The choice of materials and finishes is functional to the idea of modularity, so they are easily replaceable and removable. Each module is fully equipped and ready for installation. It can be quickly removed and moved to another area.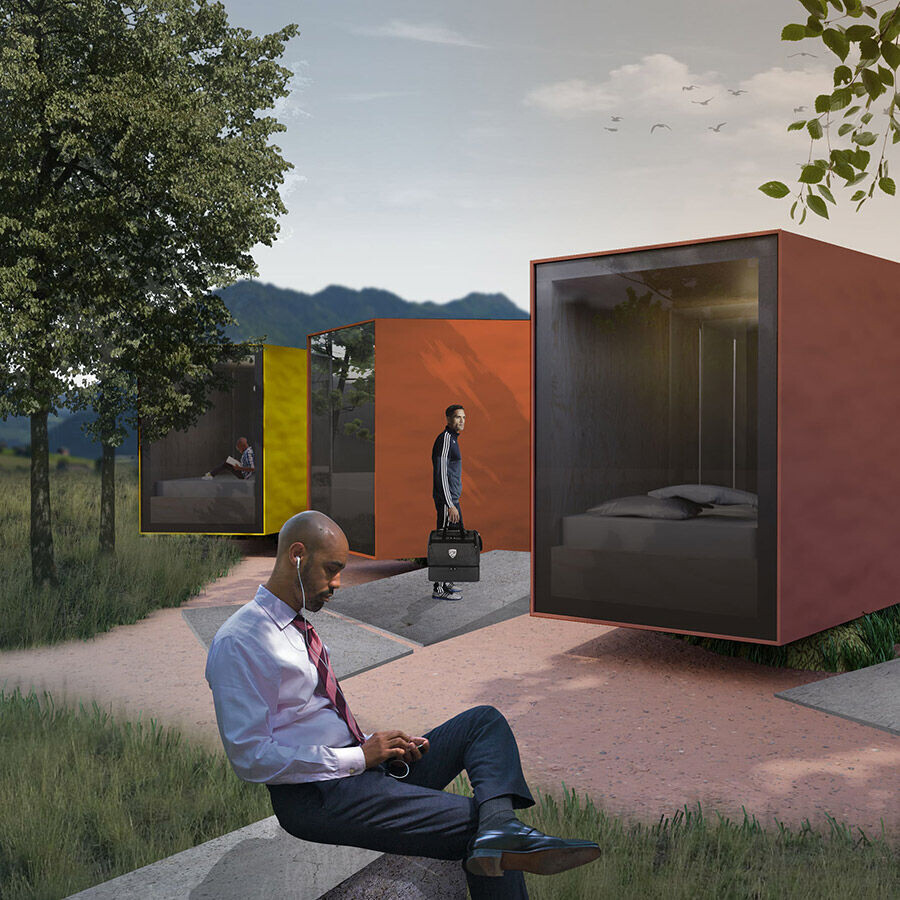 It is possible to adopt a shading system, which is useful for mitigating the sun's rays and avoiding excessive overheating of spaces and modules. The solution may involve a prefabricated system (steel and glass) or, more simply, planting tall trees, to be found locally.