Hidden behind a large green carriage entrance, just a short walk away from Nantes' former courthouse, is "Canopée".
Canopée is a spacious restaurant that we have imagined specifically for epicurean experiences : a bar to help you escape, a lounge to kick back in, circle booths to meet up in, or better yet a terrace for getting some fresh air. Canopée is first and foremost about light and lush greenery with a vast hanging glass ceiling over the former courtyard of 19th century hotel. It is an elegant, refined, authentic place.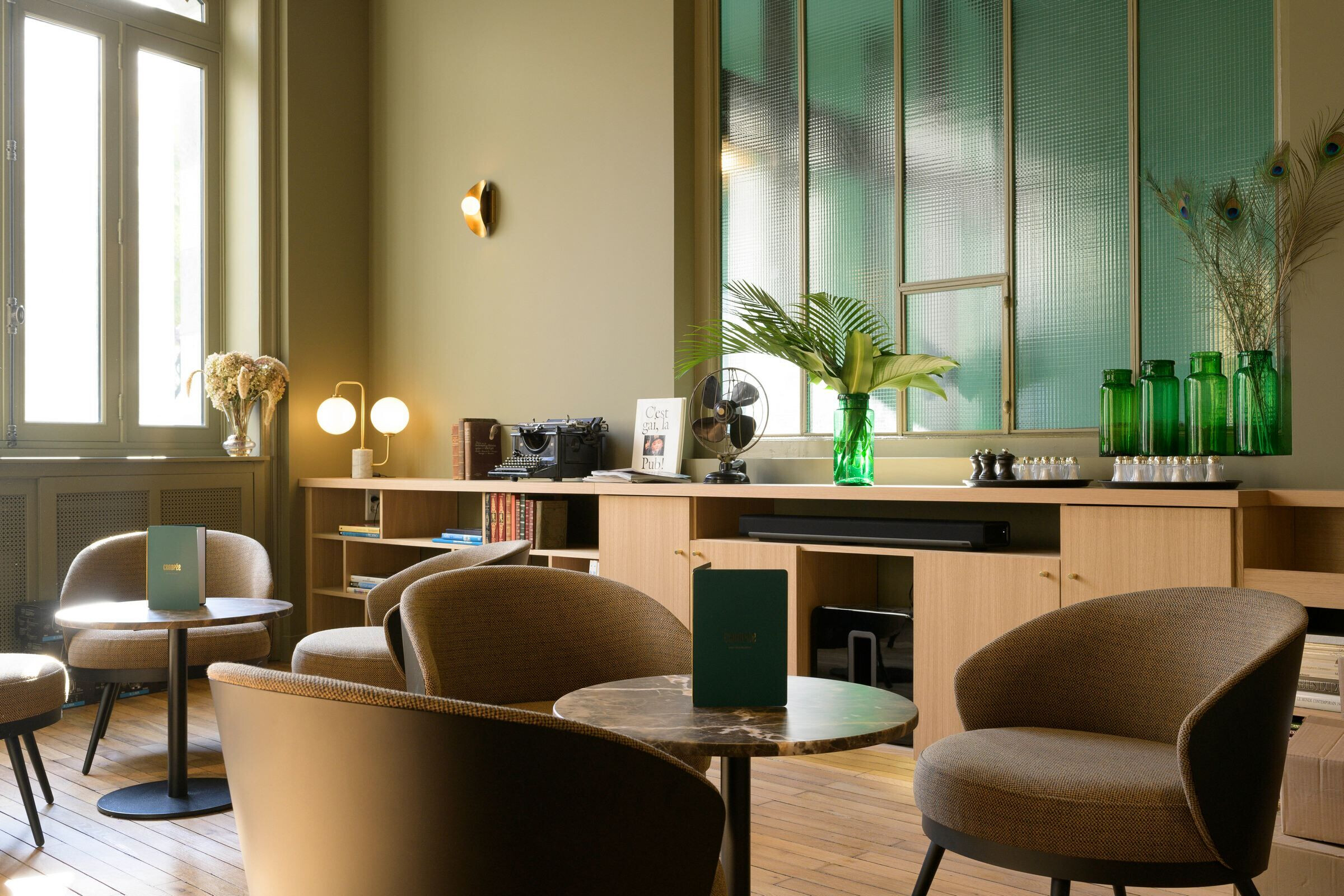 The layout draws from the customs of beautiful French restaurants. The lines of the circle booths with their delicate velvet contrast with the structure elements that have been purposely left exposed : concrete flooring, stone walls, polished brass underlining the curves and folds of the oak furniture, gold vein marble reflecting the diaphanous ceiling lights. Each color, each material is meaningful, timeless.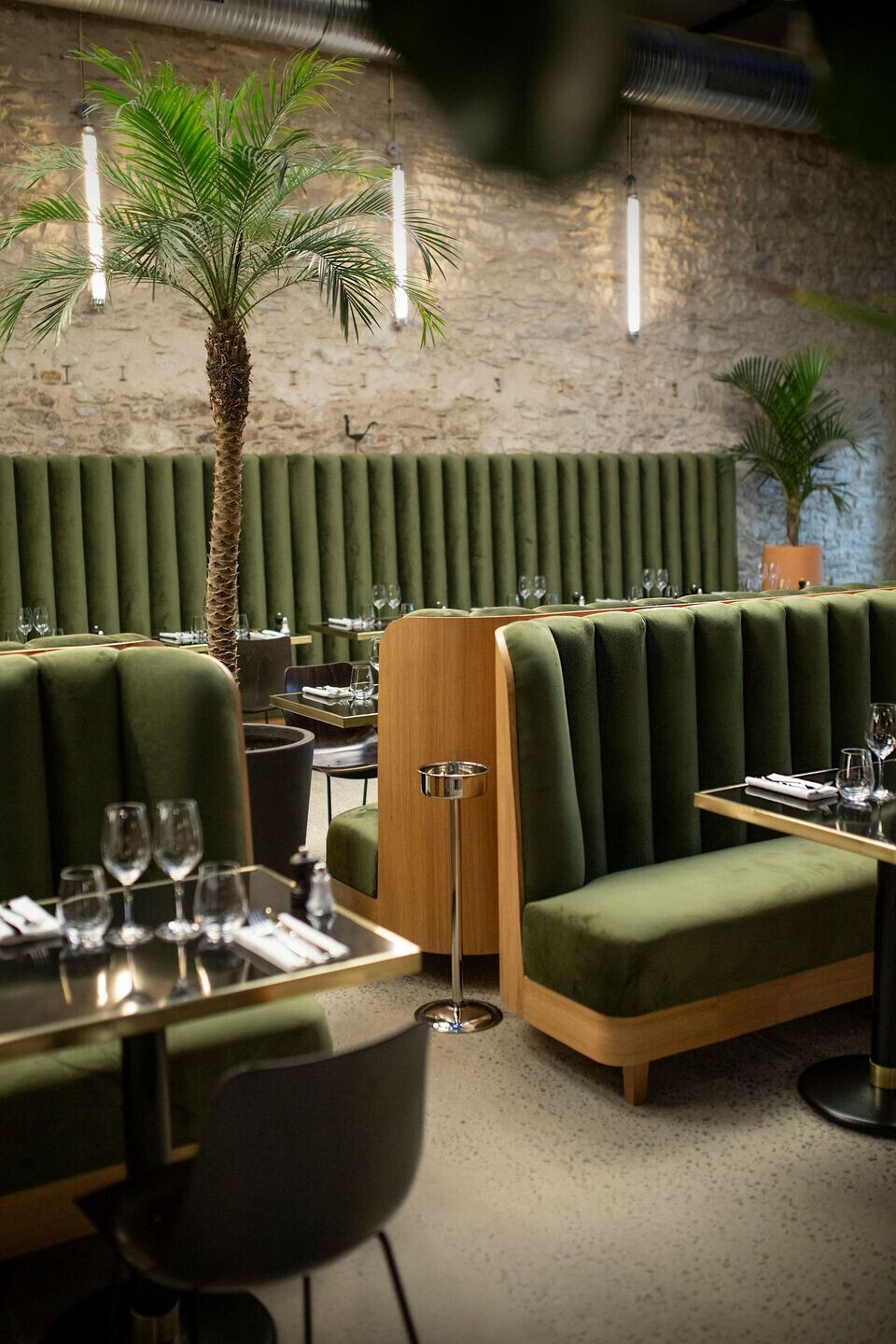 Canopée is also an adventure : the realisation of a passionate restaurant owner, of a site job of about eight months, of 350m² transformed by 15 contributors in center city, highlights of local artisan knowhow, where each detail is drawn, custom made, especially for this setting.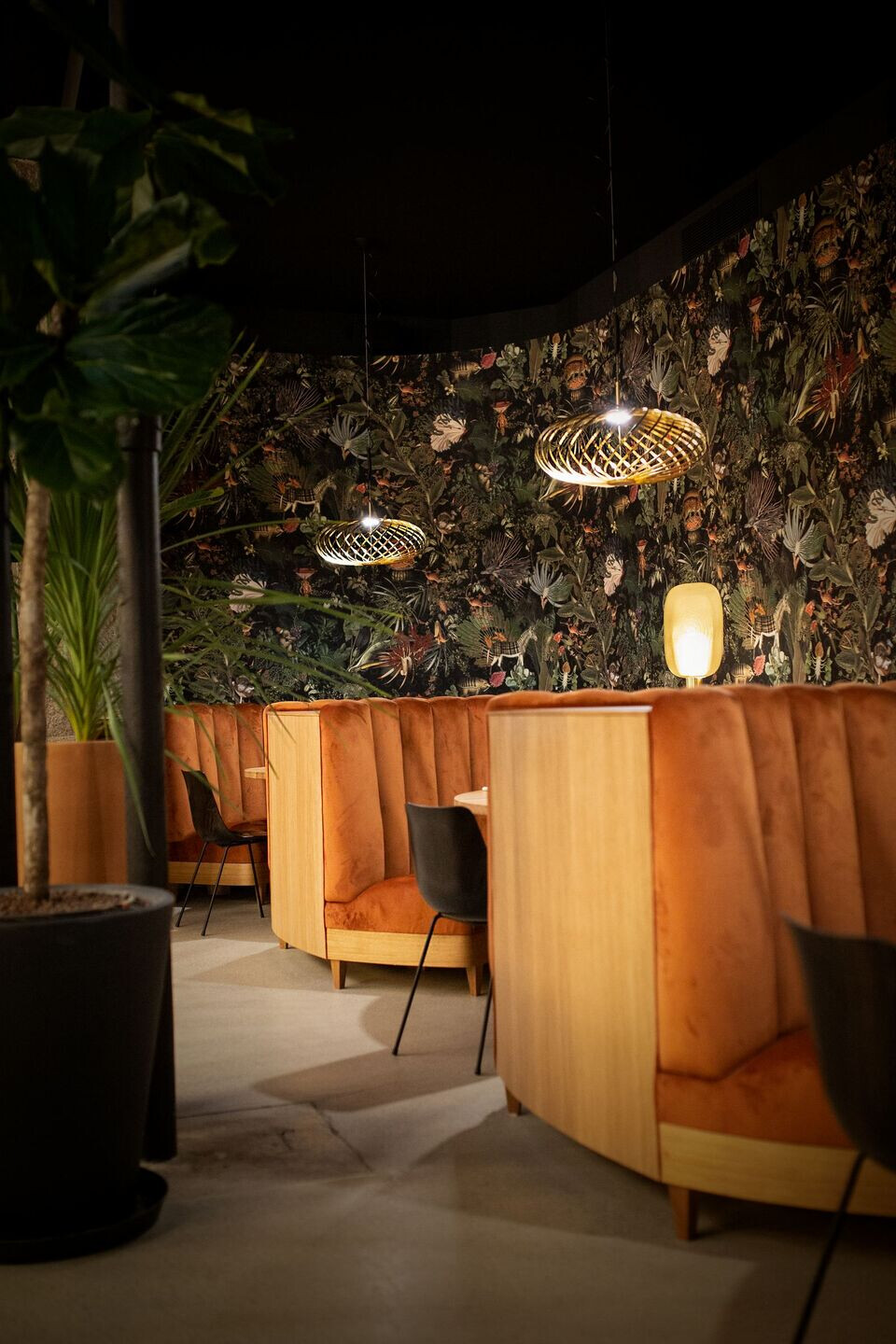 Material Used:
1. Canopy: Atelier Fontaine
2. Interior lighting: Cloud softlight mobile : Molo design
3. Interior furniture: Chairs : Ligne Roset
4. Wallpaper: Moooi Wallcovering