Canopy San Antonio is a new build project in collaboration with Lake Flato Architects & Gensler. Using industrial elegance in combination with the remains of the 19th-century building, we crafted this site that sits on the San Antonio Riverwalk.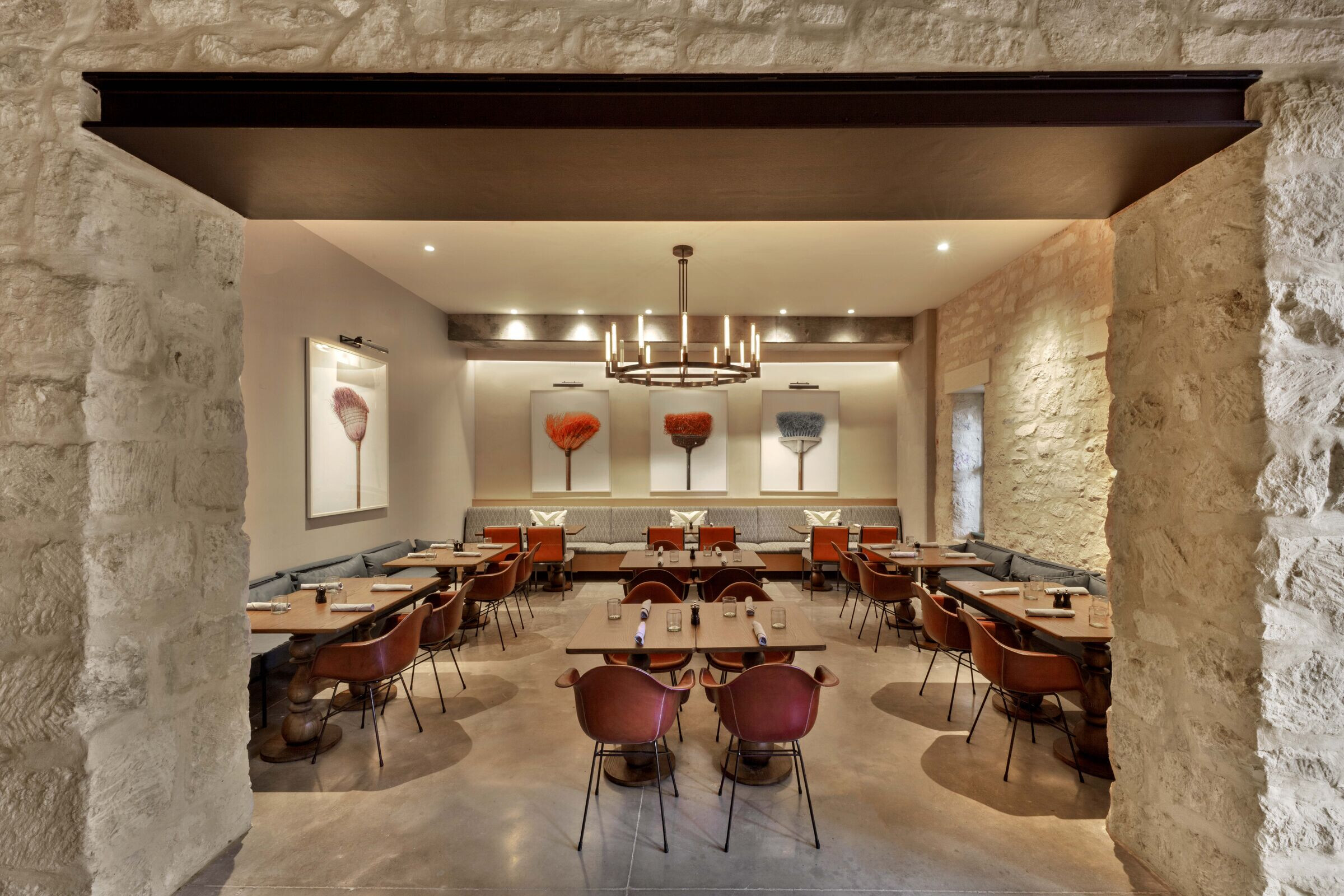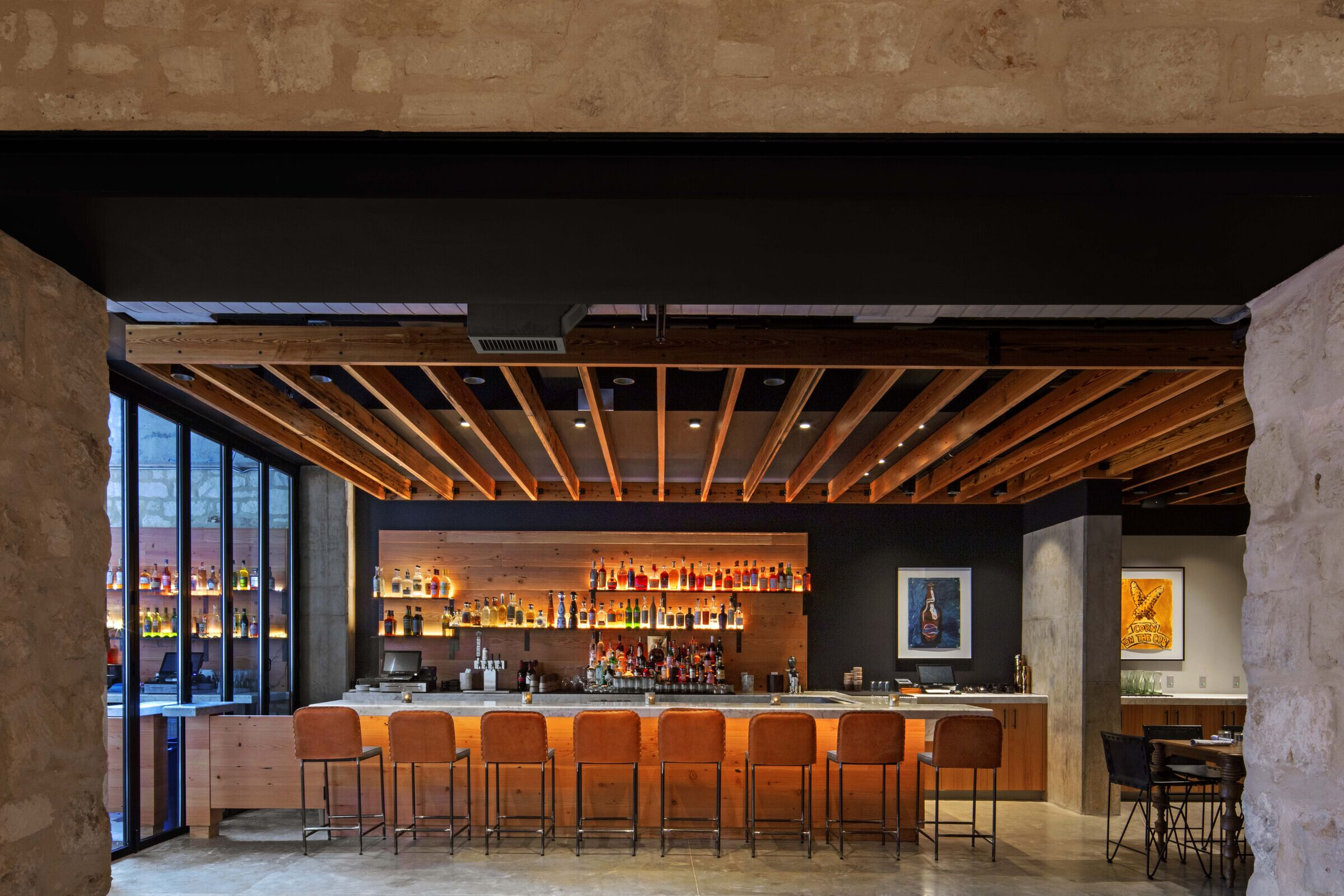 This resource with huge hundred-year-old Cypress trees overhanging the waterway and almost touching the new building adds to the splendor of this site. Using the old parts of the original building to influence the interior style throughout was our design mission.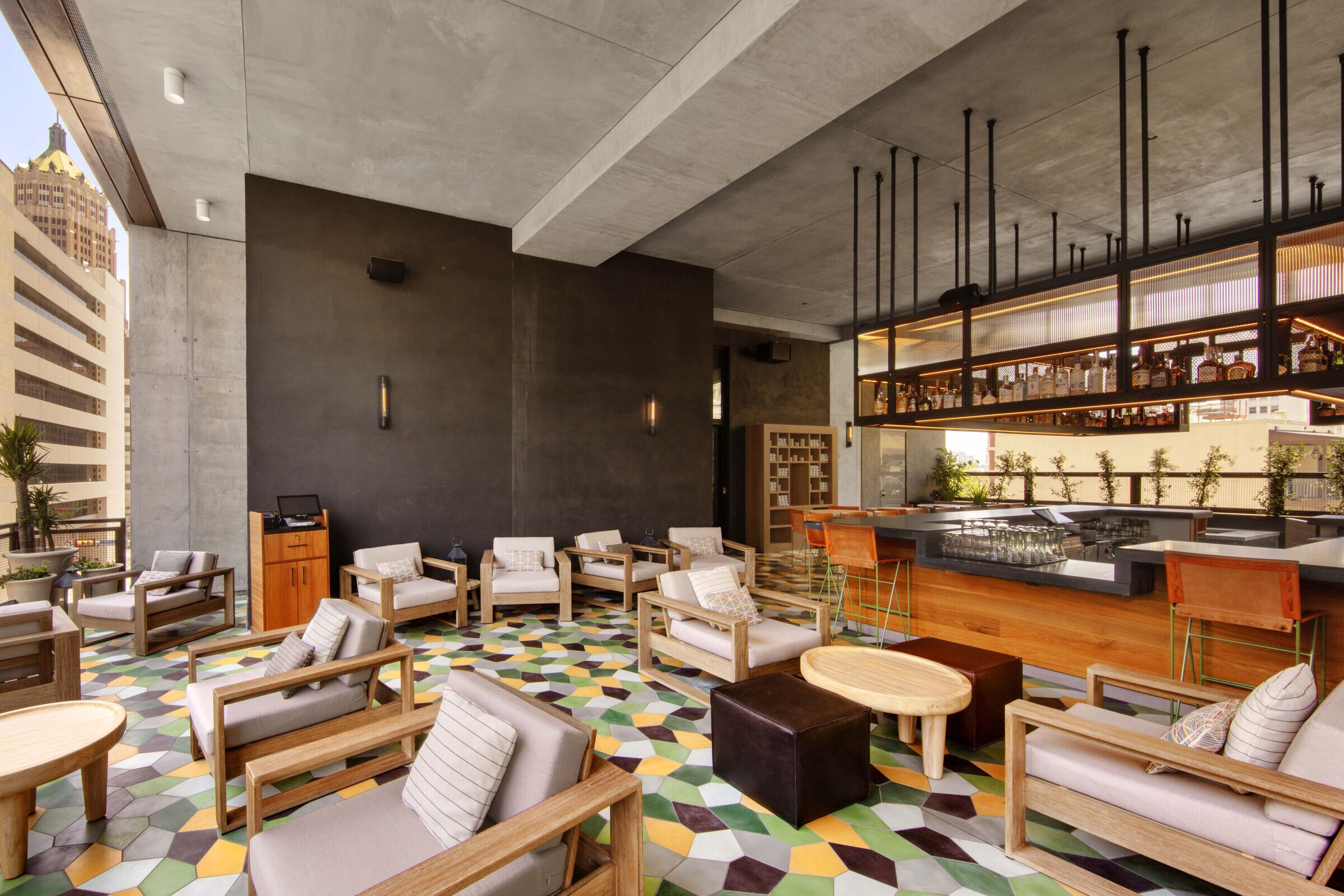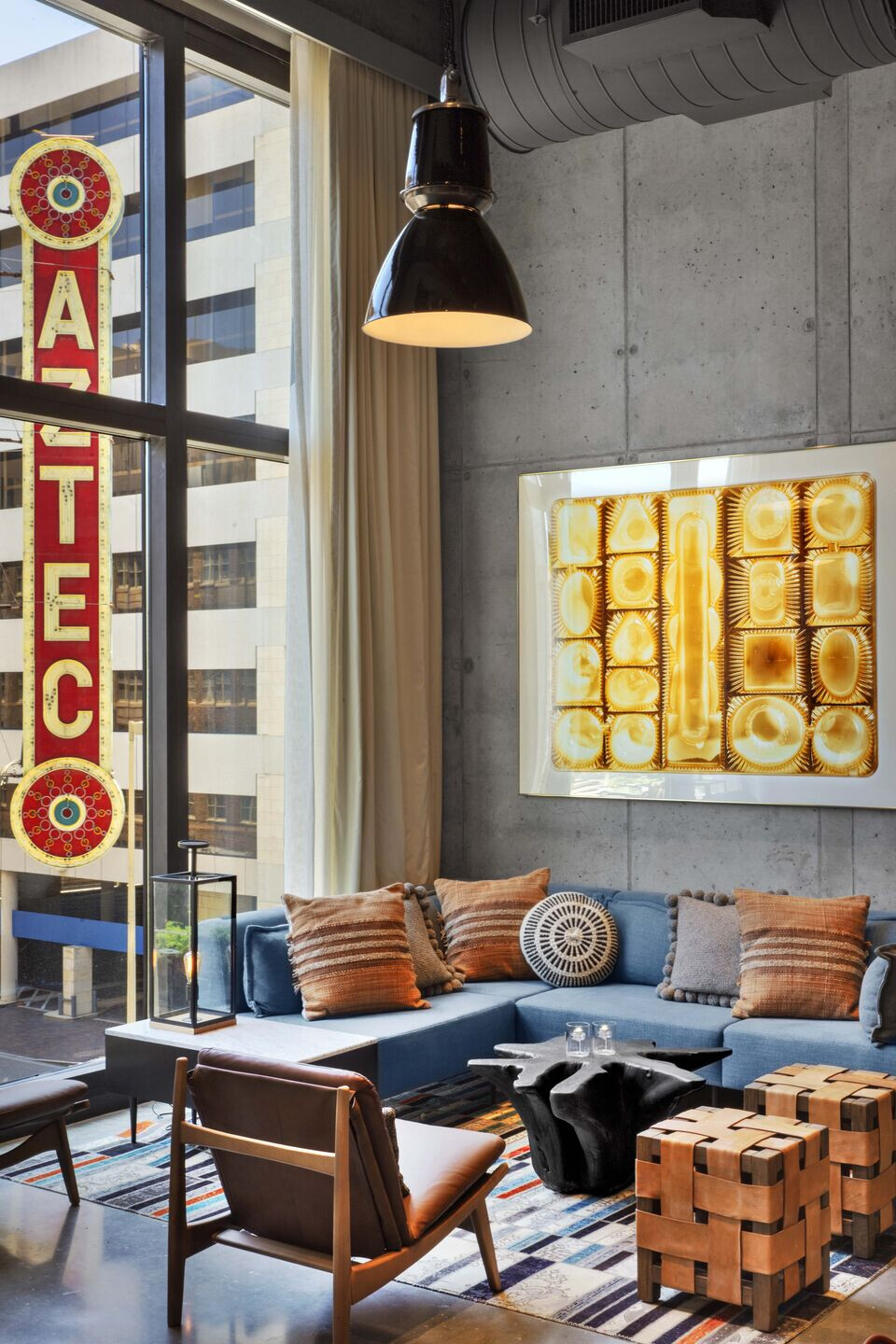 Designed as a natural extension of the surrounding city, Canopy San Antonio Riverwalk boasts spacious guestrooms, suites and public spaces that strike a balance between modern design and rich cultural décor. This includes integrating the old Civil War-era Alamo Fish Market building and repurposing historical elements such as the cistern and limestone walls.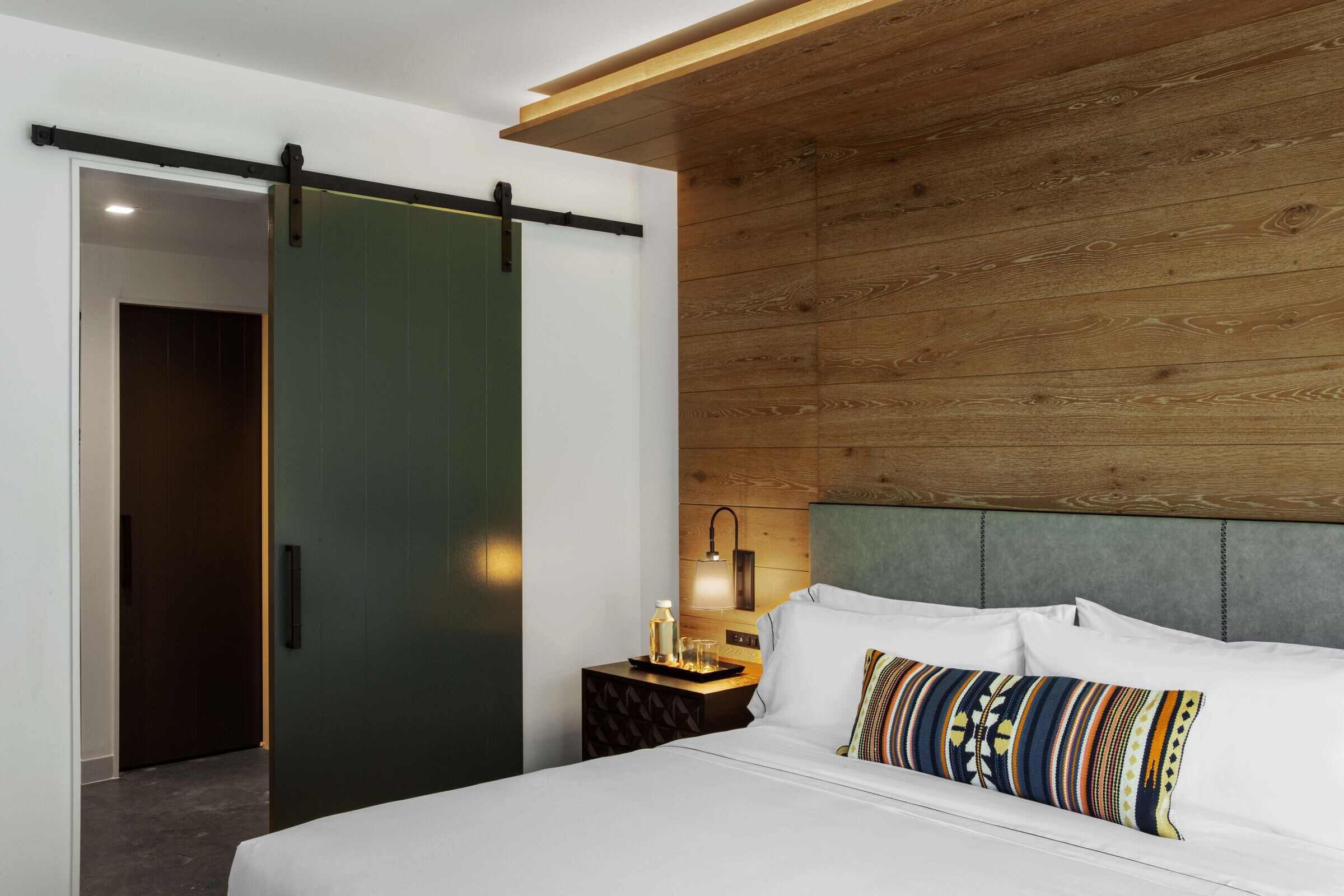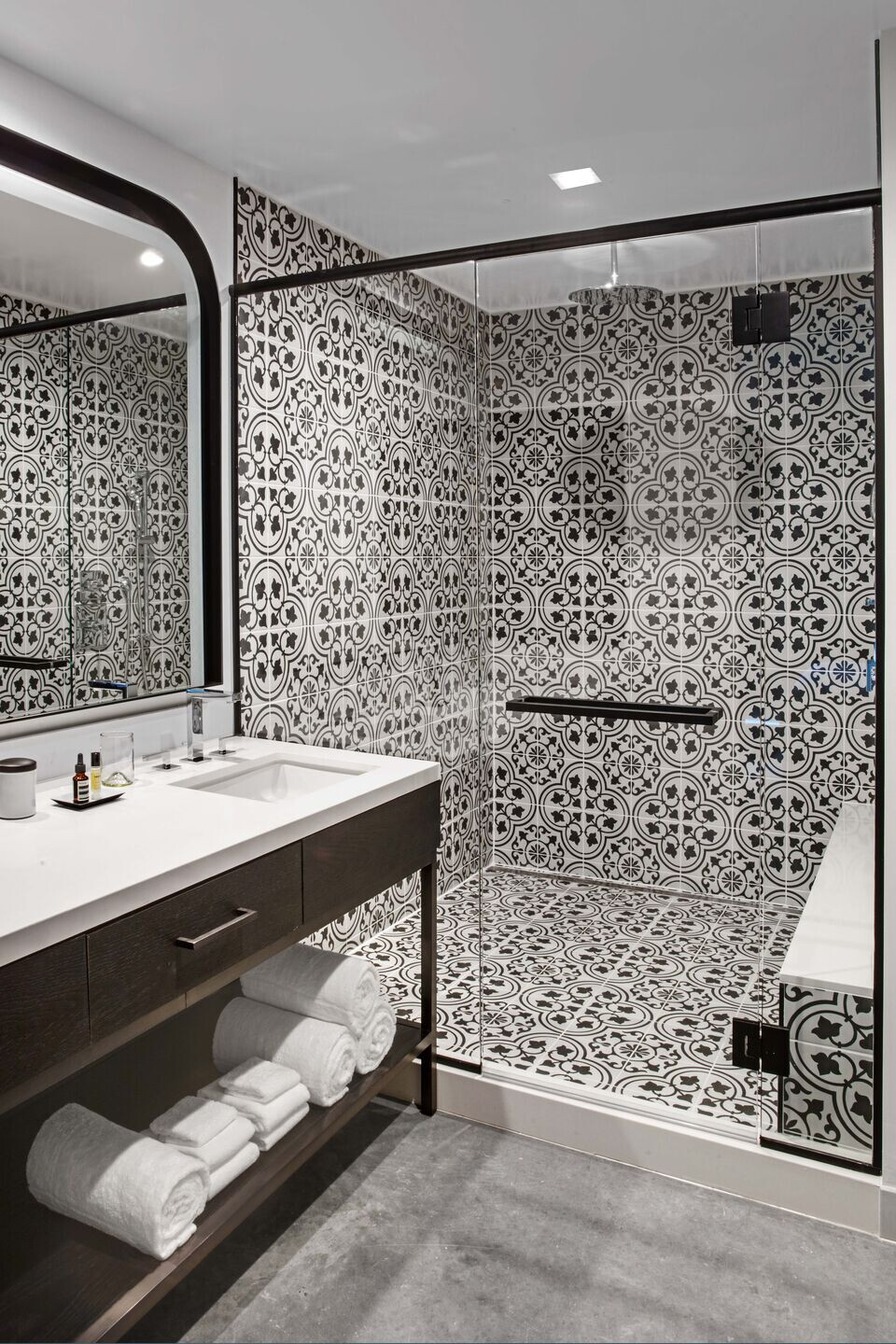 Guest rooms are thoughtfully designed, showcasing artwork and textiles that reflect the city of San Antonio. The intricate black-and-white shower tile pattern in the bathroom represents the classic San Antonio quatrefoil logo, which honors the four specific city pillars: People, Pride, Passion and Promise.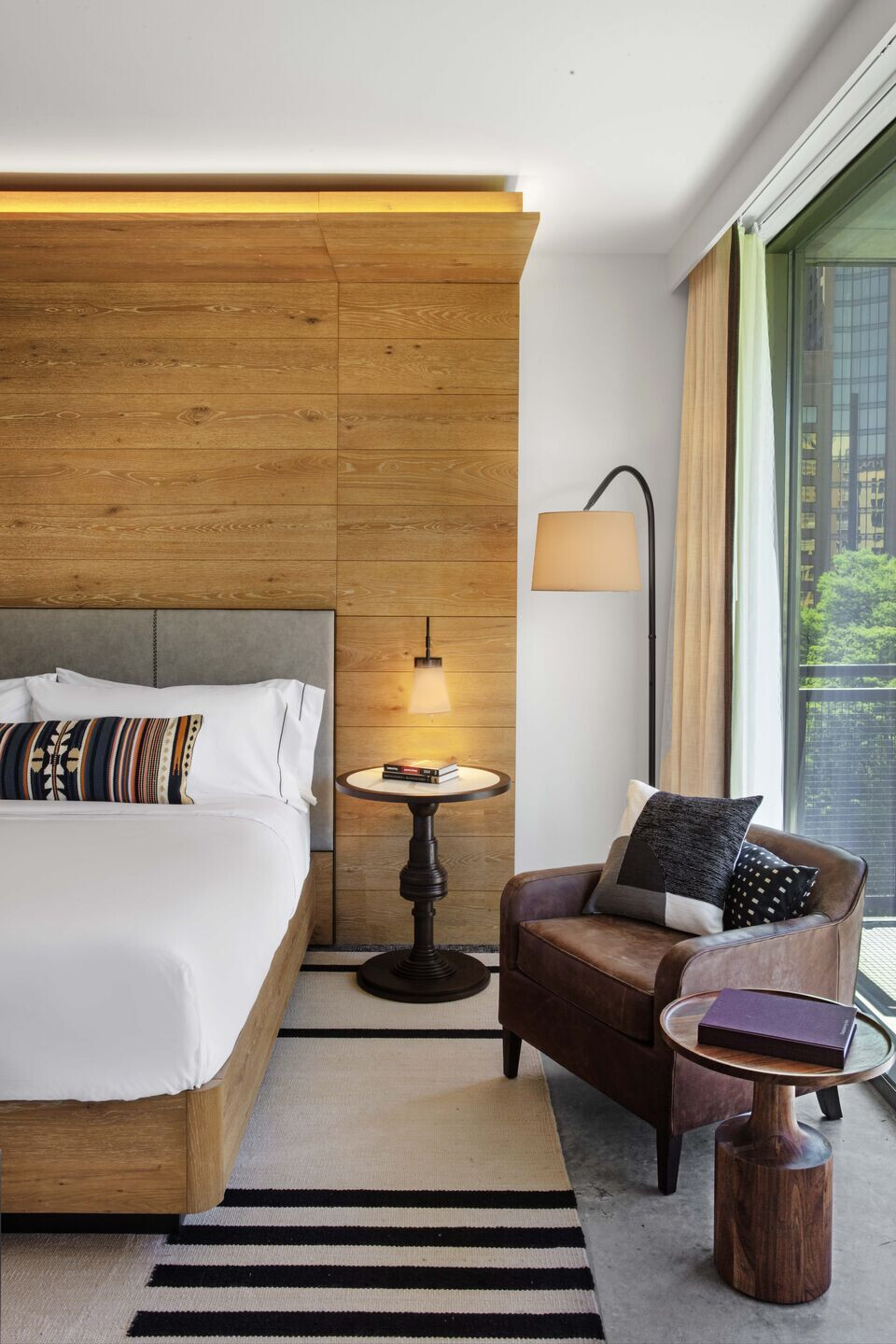 Team:
Architects - MARKZEFF, Lake Flato Architects & Gensler
Lighting Designer - Oldner Lighting
Photographer - Eric Laignel