The Carlebach Synagogue, built in Lübeck in 1878, is one of the few synagogues that survived the pogrom night of 1938, although badly damaged. In 2014, a complete renovation of the listed synagogue began, under the leadership of the architect Thomas Schröder-Berkentien. The ambition to ensure the best possible protection against potential future attacks played a major role in all planning decisions.
"It is particularly difficult to incorporate high-security doors and windows into a listed building", says Project Manager Petra Woppowa, who has been involved in the renovation from the start.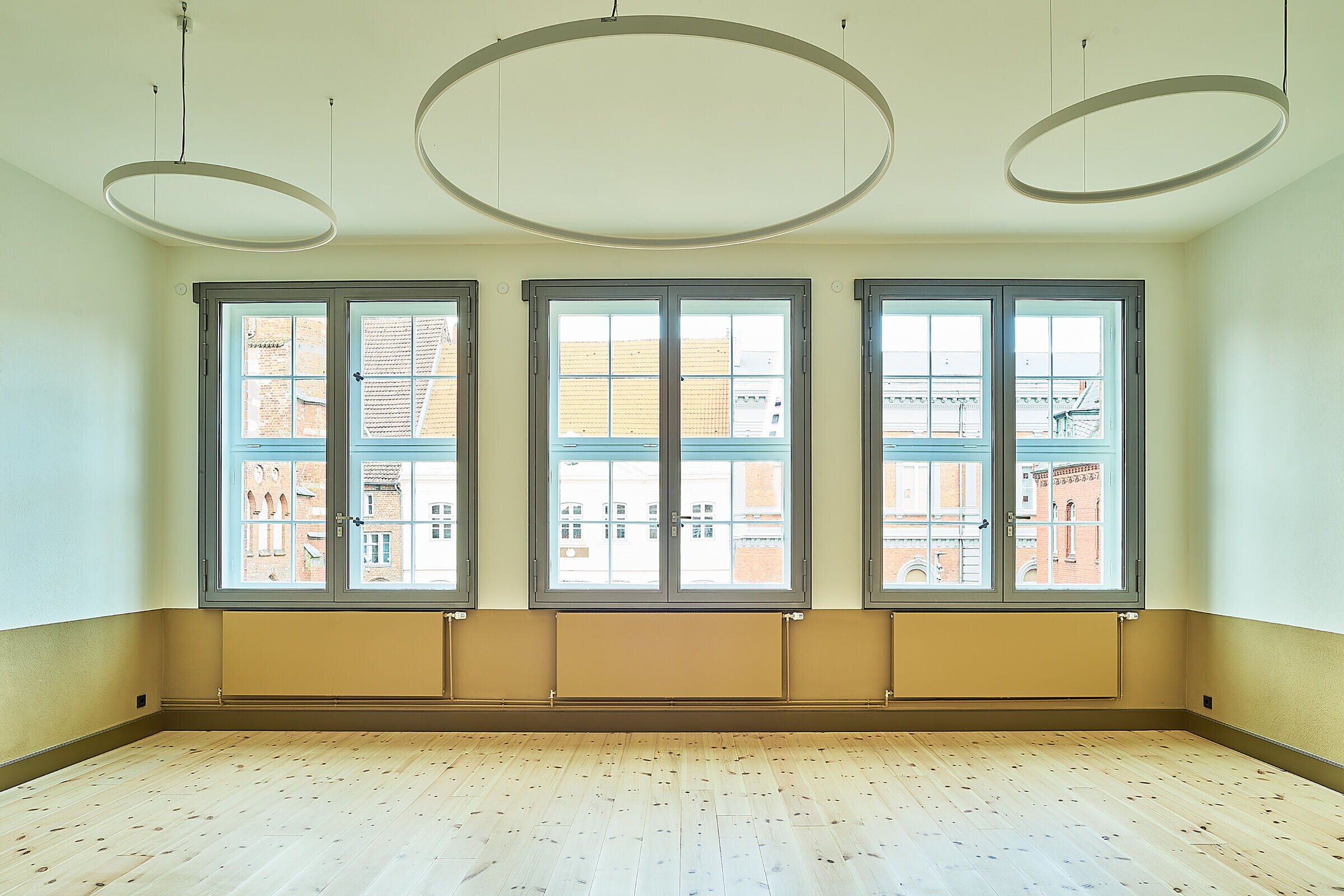 It was not an easy job for Thiem Security Solutions, Schkeuditz – the company entrusted with manufacturing and installing the new doors and windows. They specialise in providing custom solutions for the protection of buildings and properties, and manufactured the bespoke constructions using the highly thermally insulated steel profile series, Janisol HI. The burglar- and bullet-resistant doors and windows will protect the synagogue from possible threats in the future.
Mehr zum Projekt auf unserer Website