Taking cues from the existing solid red brick Edwardian house, the materiality of Carpenter's Square House is a redistribution and reinterpretation of the existing: the 2 course high dusty purple brick band on the facades is now amplified to become the floor and walls inside the house; while the white render on top of the red bricks is now extended to be the façade of the extension.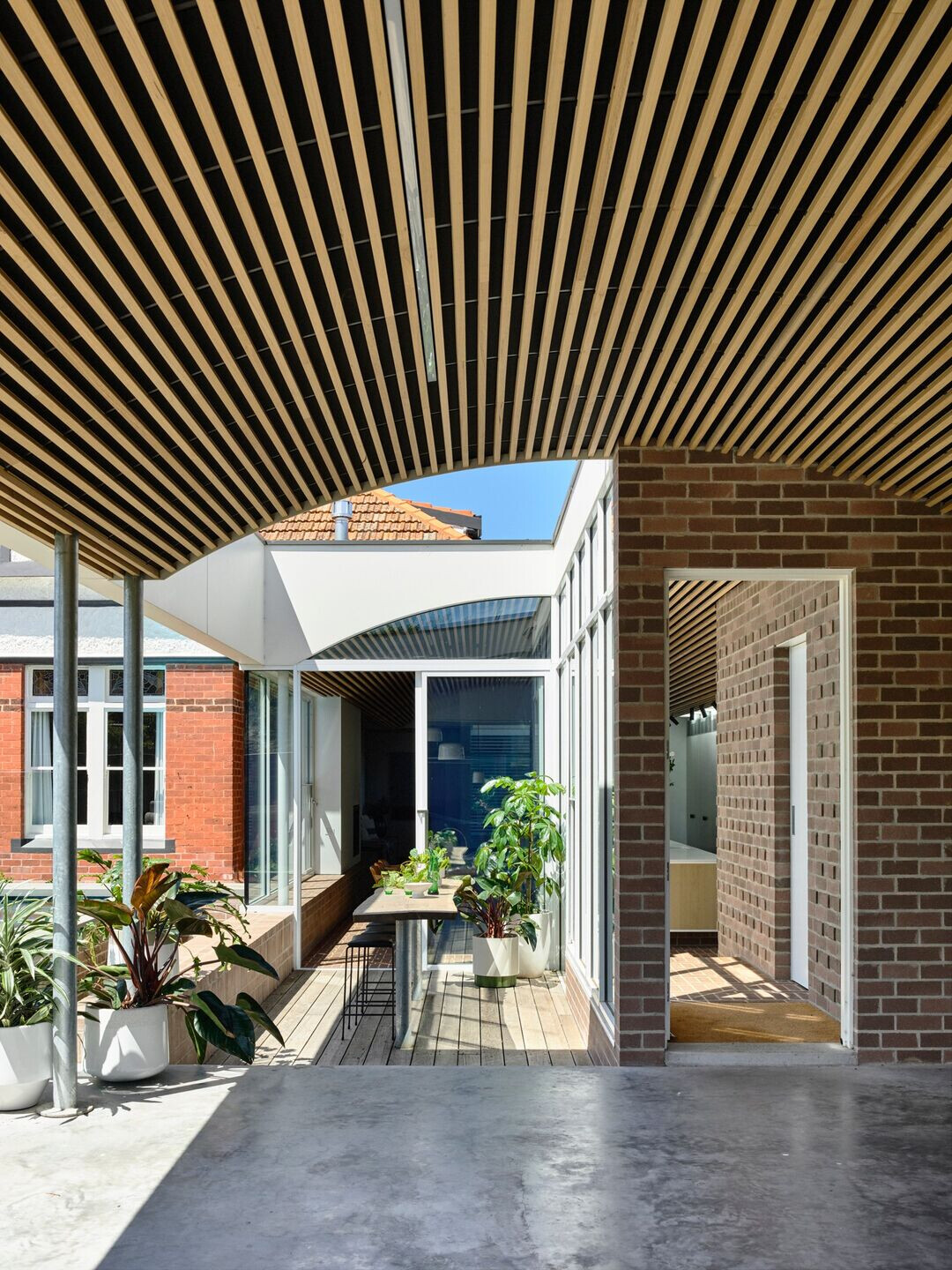 We often ask ourselves: Do we stand outside of our house to stare and admire it or do we spend most of our time indoors when we are at home? How does a house become a home? How do we justify spending the budget externally when contextually it doesn't serve any purpose? The triangular site is sandwiched between Caulfield Racecourse and the intersection of 3 major train lines to Caulfield Station, its street interface is harsh with a 2 meter high paling fence shielding it from the public's eye, giving it a sense of refuge. We have taken this context and placed the extension right back away from the street, allowing ample garden space and a pool as the buffer to the harshness.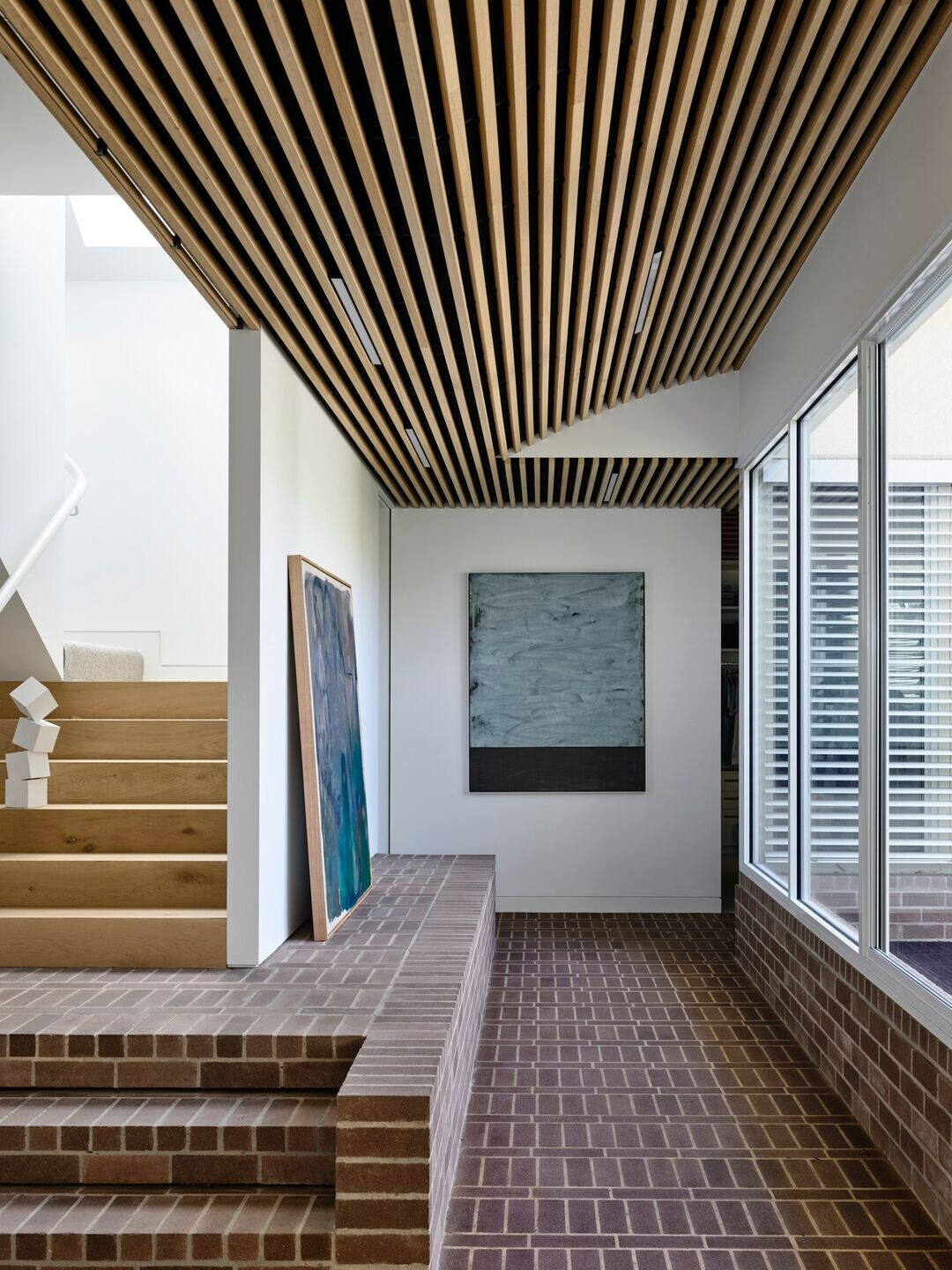 The exterior is simply composed of a pure form which responds to economic practicality (budgetary constraint) and it has a utilitarian quality, with lack of any formal expression or decorative details, in a very Adolf Loos manner.Conceptually on the plan level, the existing house is hugged by the L-shaped new addition, like a traditional carpenter's square - it is 'sharp' like the long steel blade, while the 'soft' timber handle houses the master bedroom.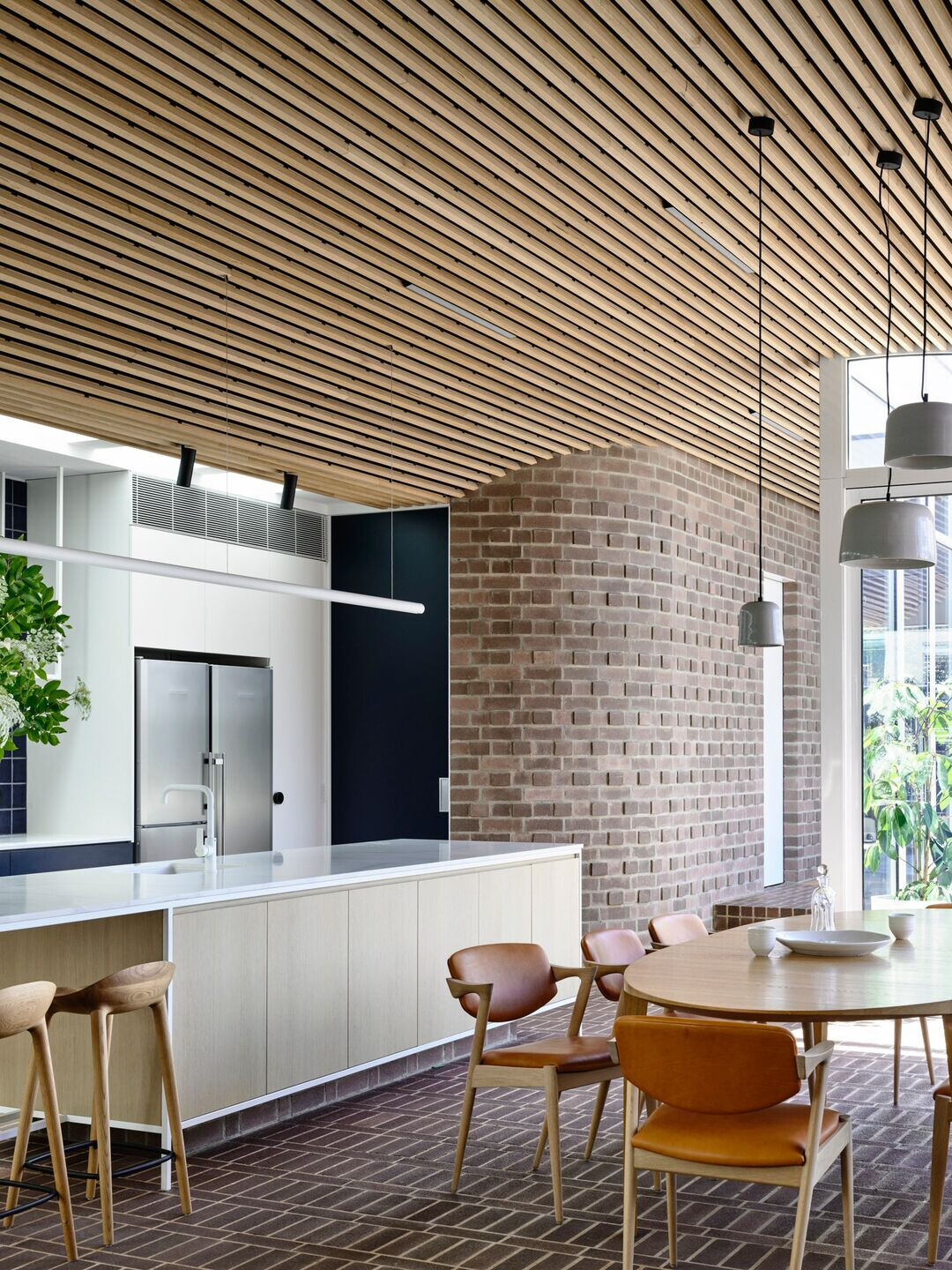 The interior, like many Loos' buildings, is finished with rich textures and materials, executed in fine craftsmanship and precision. The concave battened ceiling is informed by the existing: with the fretworks of the entry verandah extruded along the length of the house to form the volume of the interior.
The pool is placed so that it's connected to the new interior space visually, providing peace of mind for our client when their younglings are in the water. Situated on the northern axis of the formal sitting room in the existing house, when the sunlight hits the water, it reflects a beautiful moving pattern onto the restored pressed metal ceiling.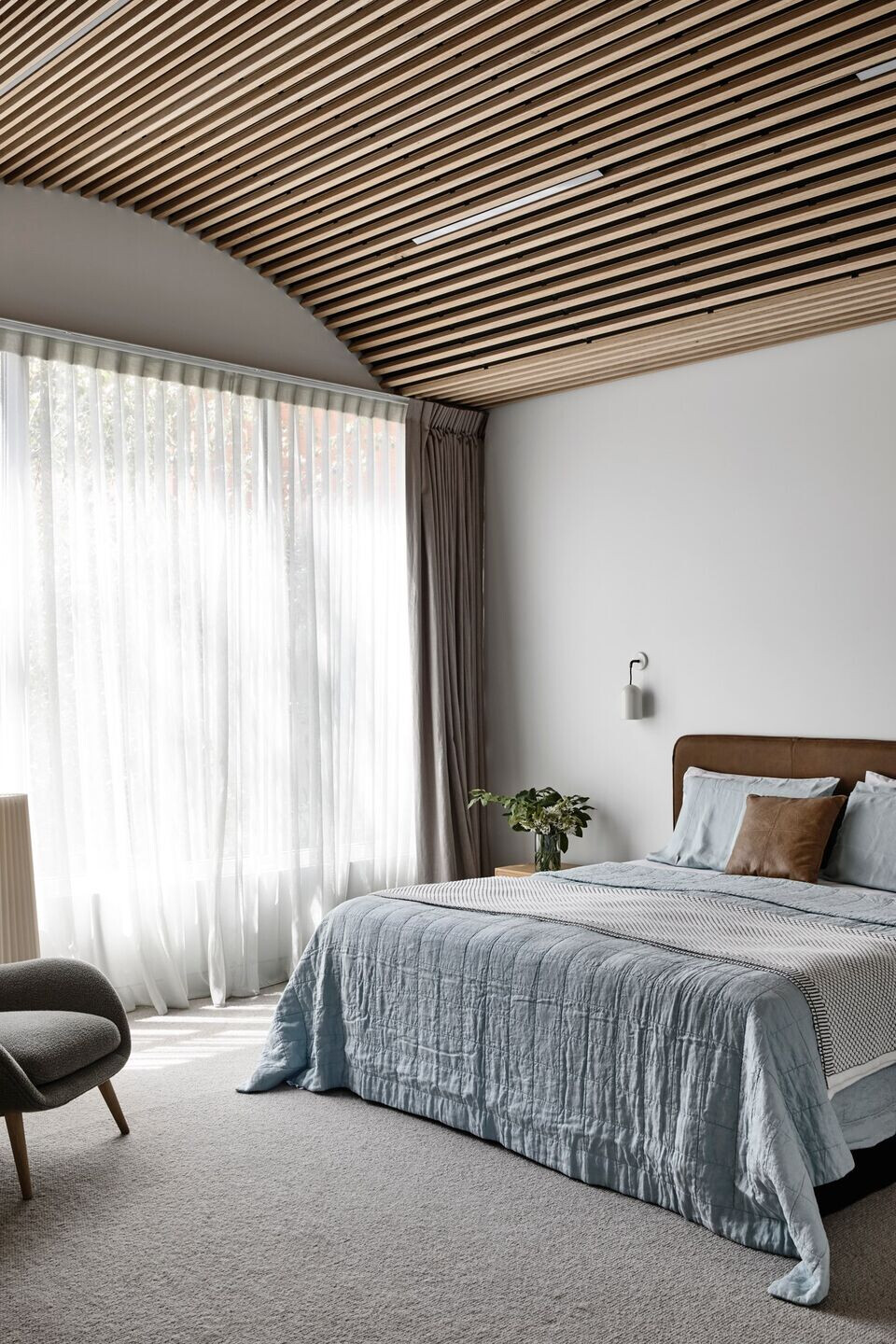 The brief originally called for an "out the back first floor extension with a new double garage", we have given them a long single storey addition with an attached carport that is opened to the pool and the garden.