Still in a state of advanced degradation, this three-storey house was the subject of an exhaustive rehabilitation project, with a view to private housing. As it is a listed building, the work focused essentially on the remodelling of its interior, although, at the request of the client, two fundamental changes were made to the main facade, to adapt this building to the needs of contemporary life for a young couple: the transformation of a window on the ground floor into a garage door, and the expansion and renovation of the existing attic.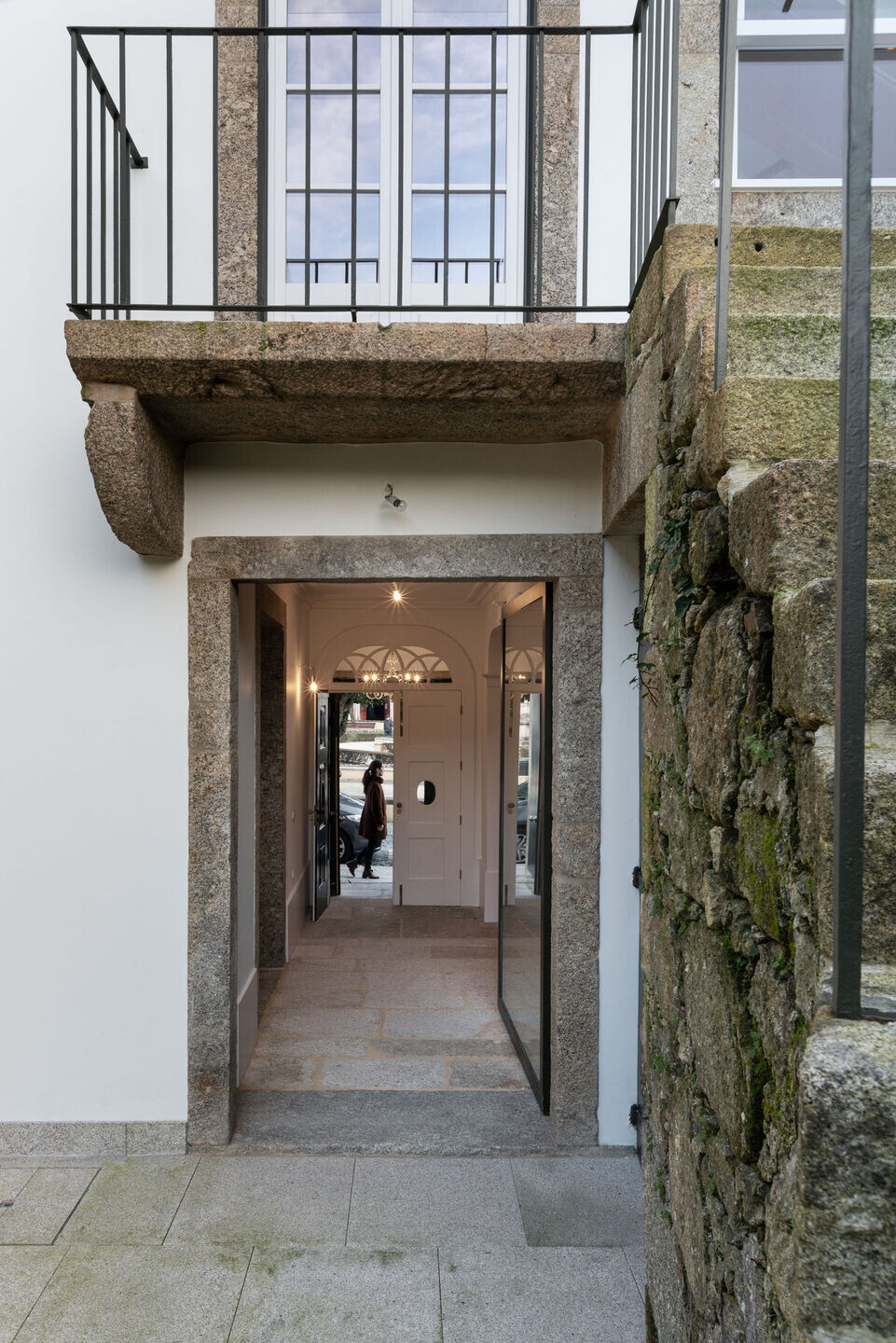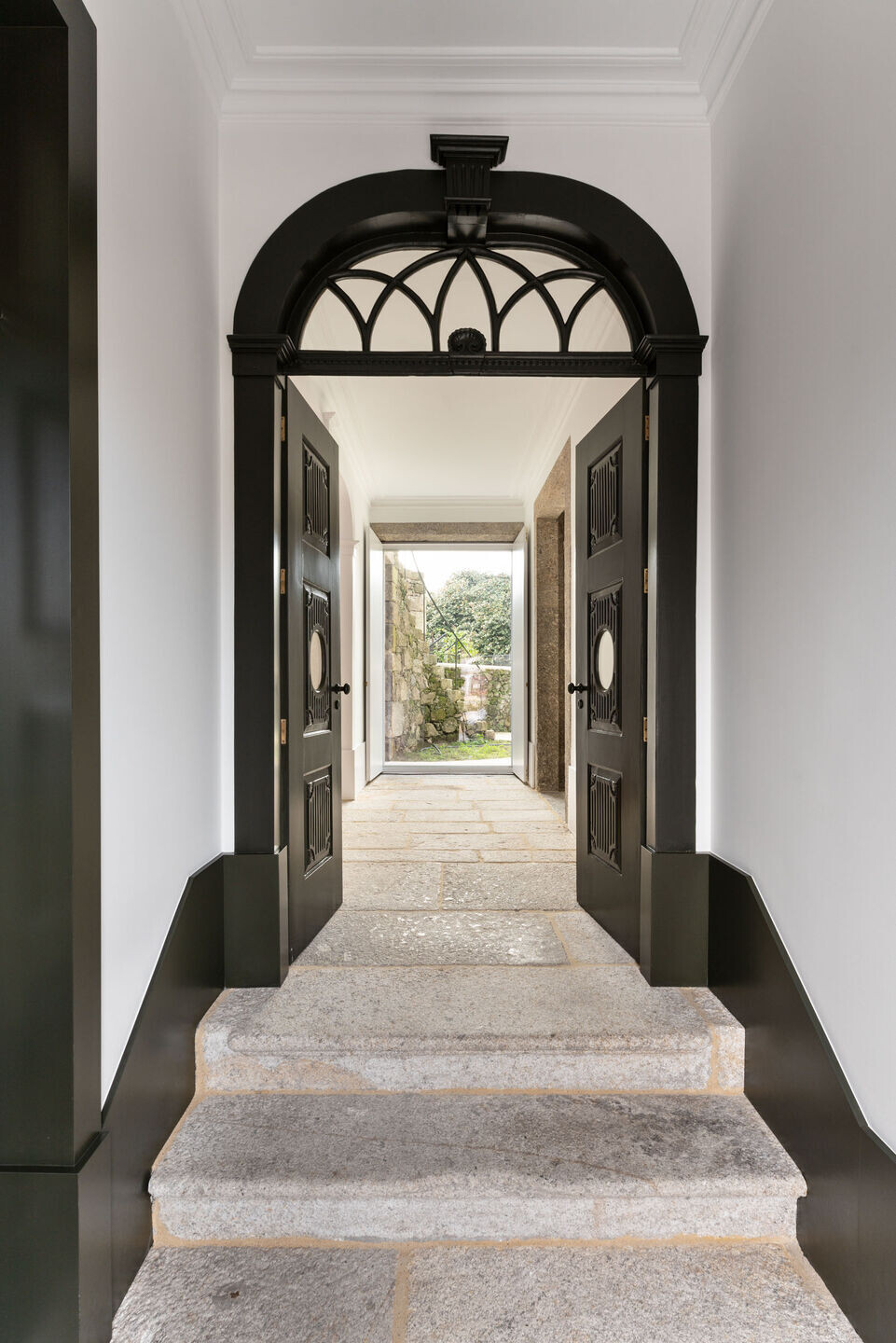 The building has a simple internal operation that takes full advantage of the characteristics of the existing house, namely with regard to the load-bearing walls, the main stairwell and the openings. On the ground floor, the main access maintains the existing door and the beautiful granite slab and stone steps that lead to the stairwell, which leads to the upper floors, the laundry room (hidden under the stairs), a living room " multipurpose", on the right, and, finally, to the backyard garden. The stairs, rebuilt according to the original design, reach the first floor in a hall with great dignity and plenty of natural light that distributes to the kitchen, the living room and a pre-existing balcony, with access to the lower garden.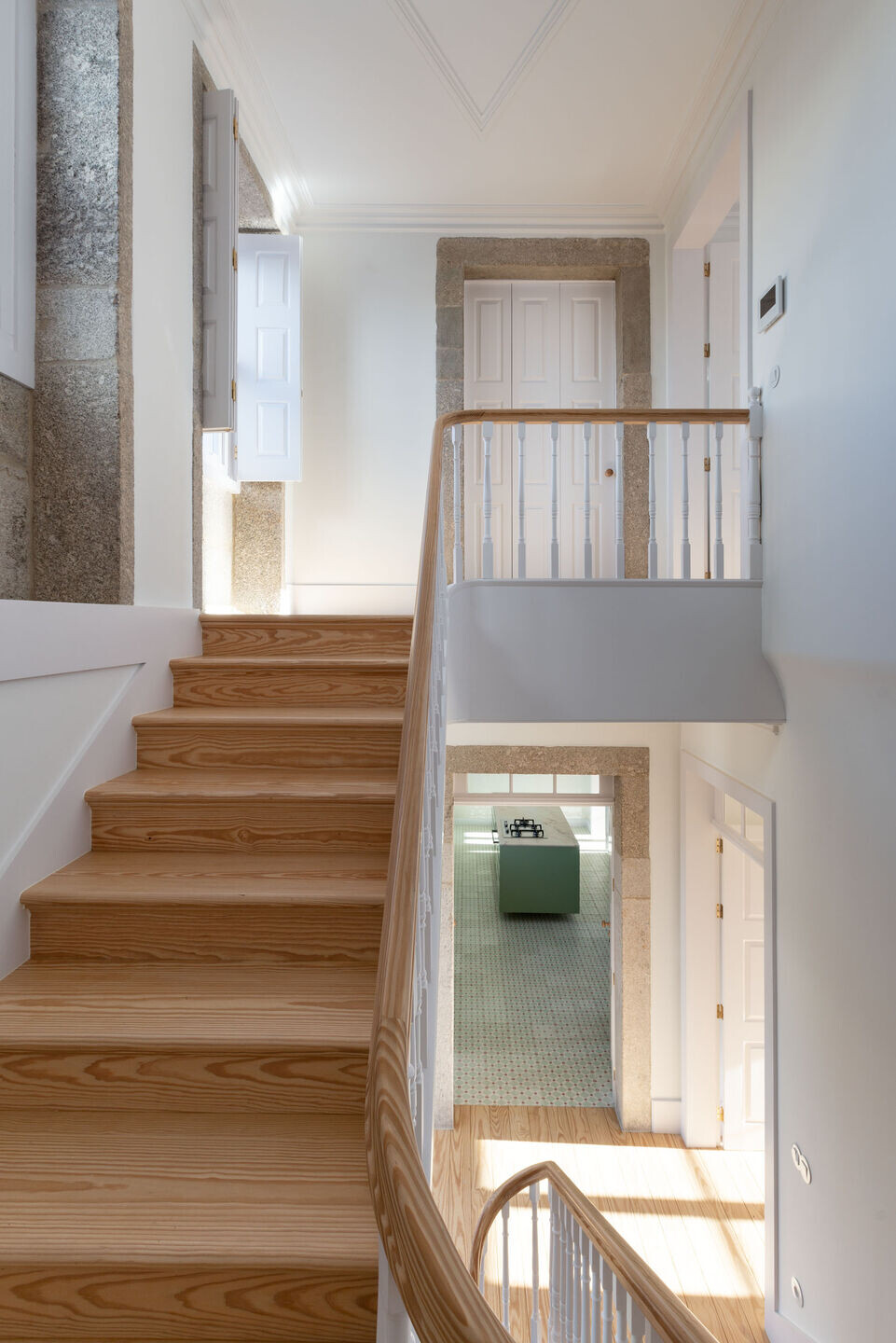 The architectural requalification was guided by a respect for the existing details and, since it is a classified building and of high architectural interest, it was not intended to change its character and, even the new doors that opened, were designed in the same way as of the rest, with "cushions" or wooden slats and the remaining window frames were only recovered when possible, or redone keeping the same design.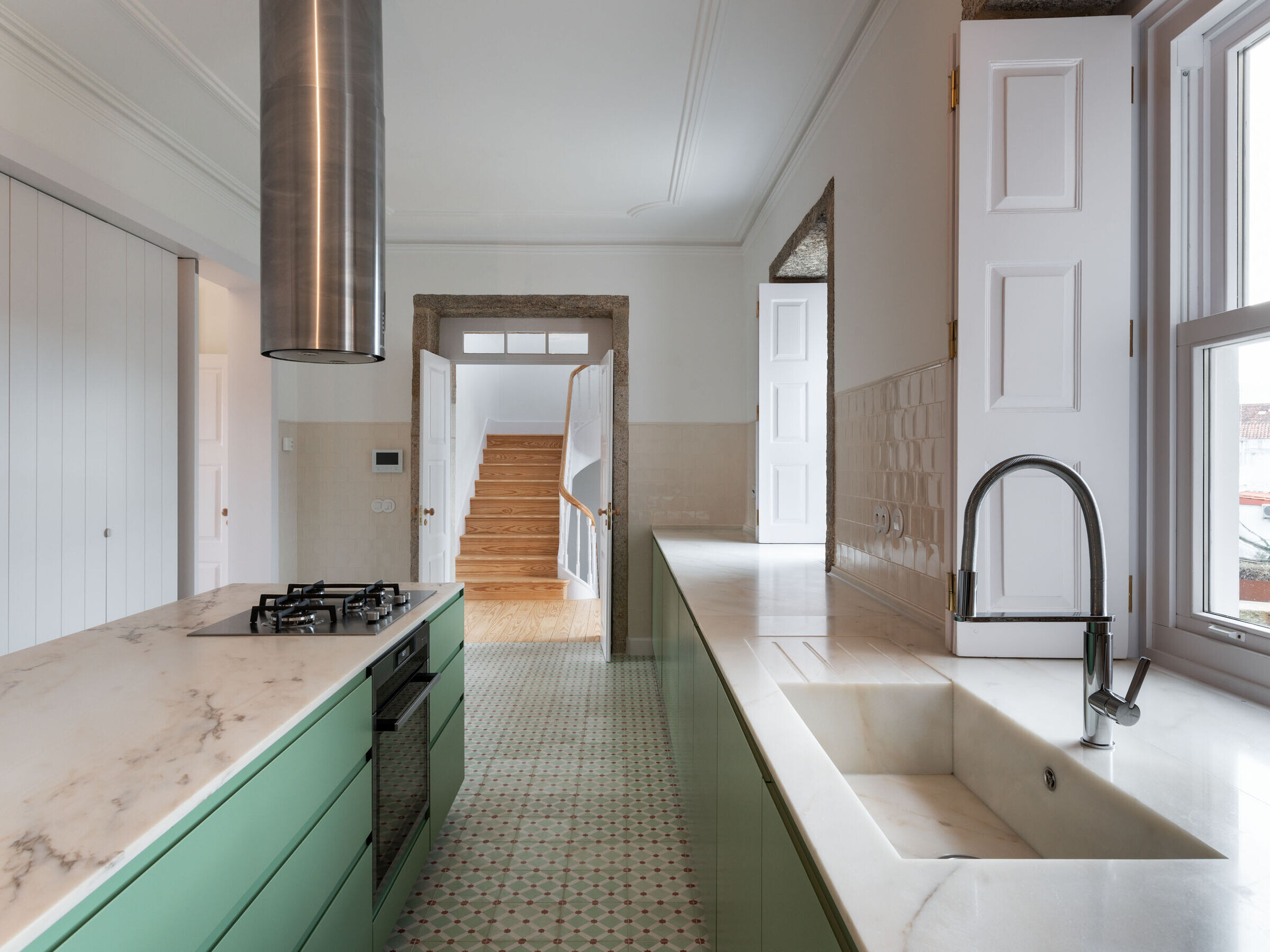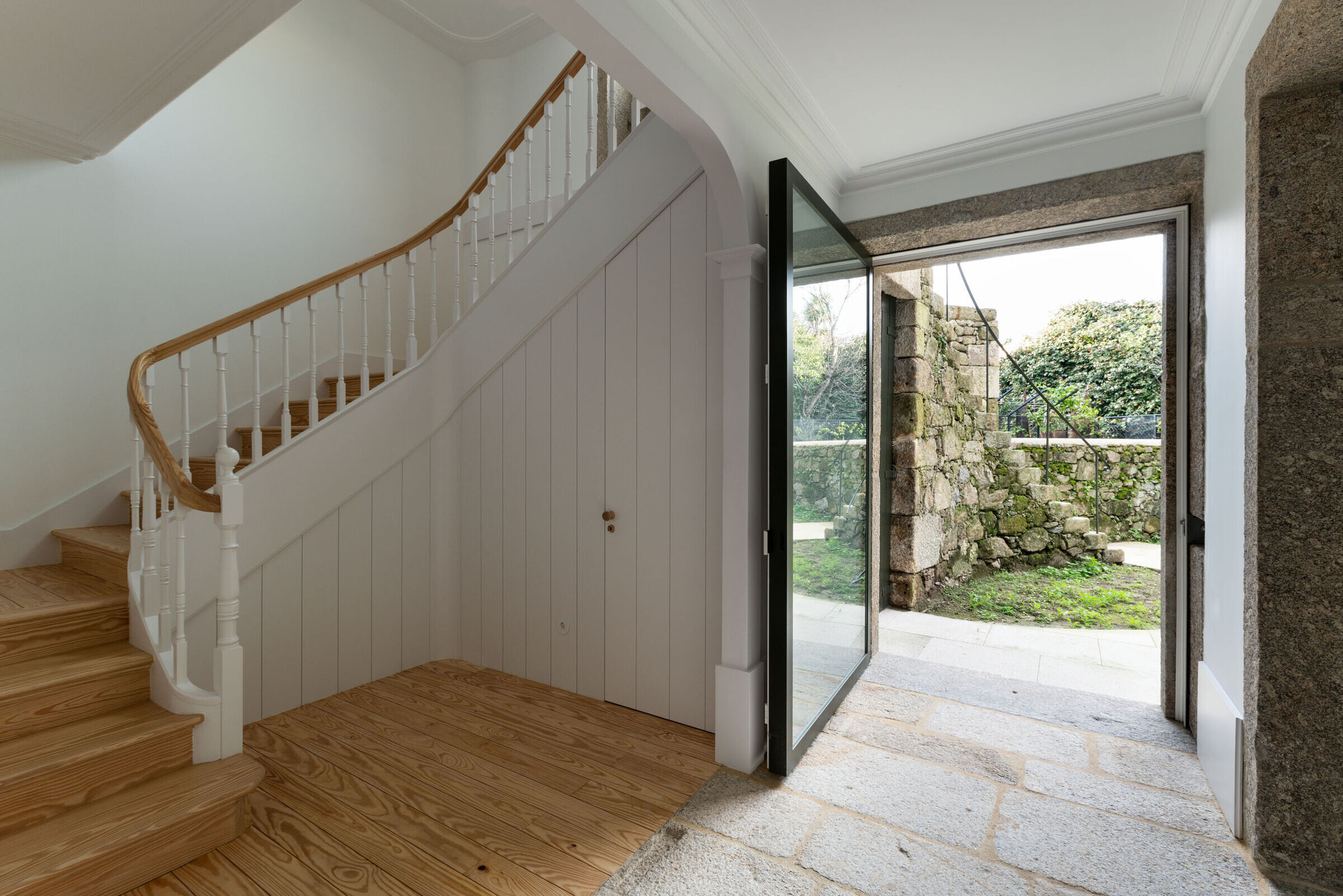 Team:
Architects: CORREIA/RAGAZZI ARQUITECTOS
Other participants: Inês Ruas, Julia Teodori, Quiara Iaia
Photographer: Luís Ferreira Alves