Casa Dani is one of two fine-dining restaurants at Citizens New York, the new dining and drinking complex at Manhattan West in New York City. The restaurant was conceived by Dani García, one of Spain's most renowned chefs, who has received three Michelin stars, among other accolades. In this new restaurant, Chef García's culinary style is based on contrasts and tradition.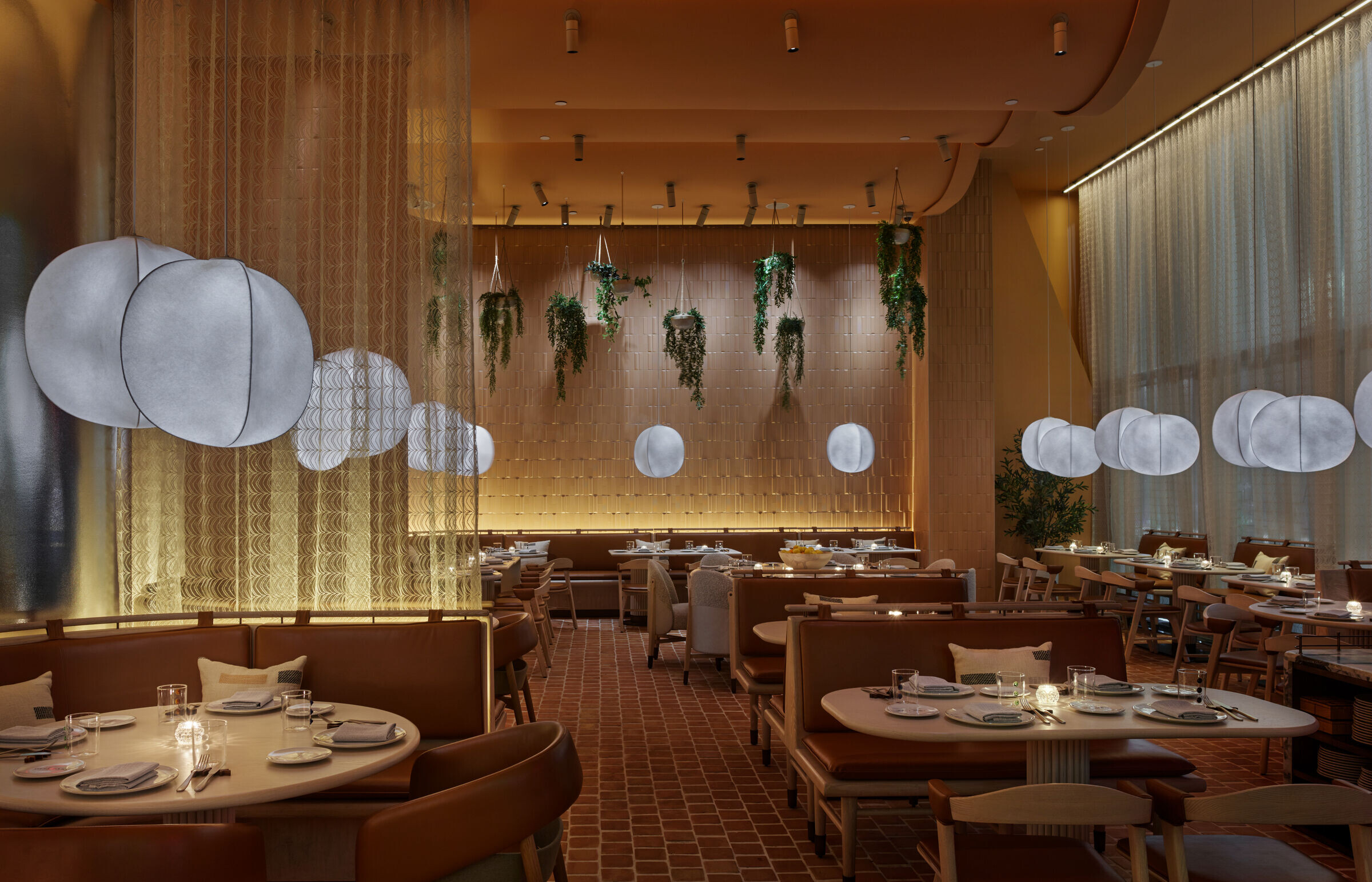 As the name suggests, Casa Dani is an invitation into Chef García's culinary home, inspired by Spain's Mediterranean south. Guests are taken on a progressive journey that leads from a series of smaller, more intimate spaces into the restaurant's showcase: A grand, double-height sunken dining room, where the proportions and feel are reflective of the traditional open-air Spanish central courtyard. Lace drapery screens divide the dining room into a series of intimate alcoves for guests, with intimate booths, larger family-style round tables, and two-tops.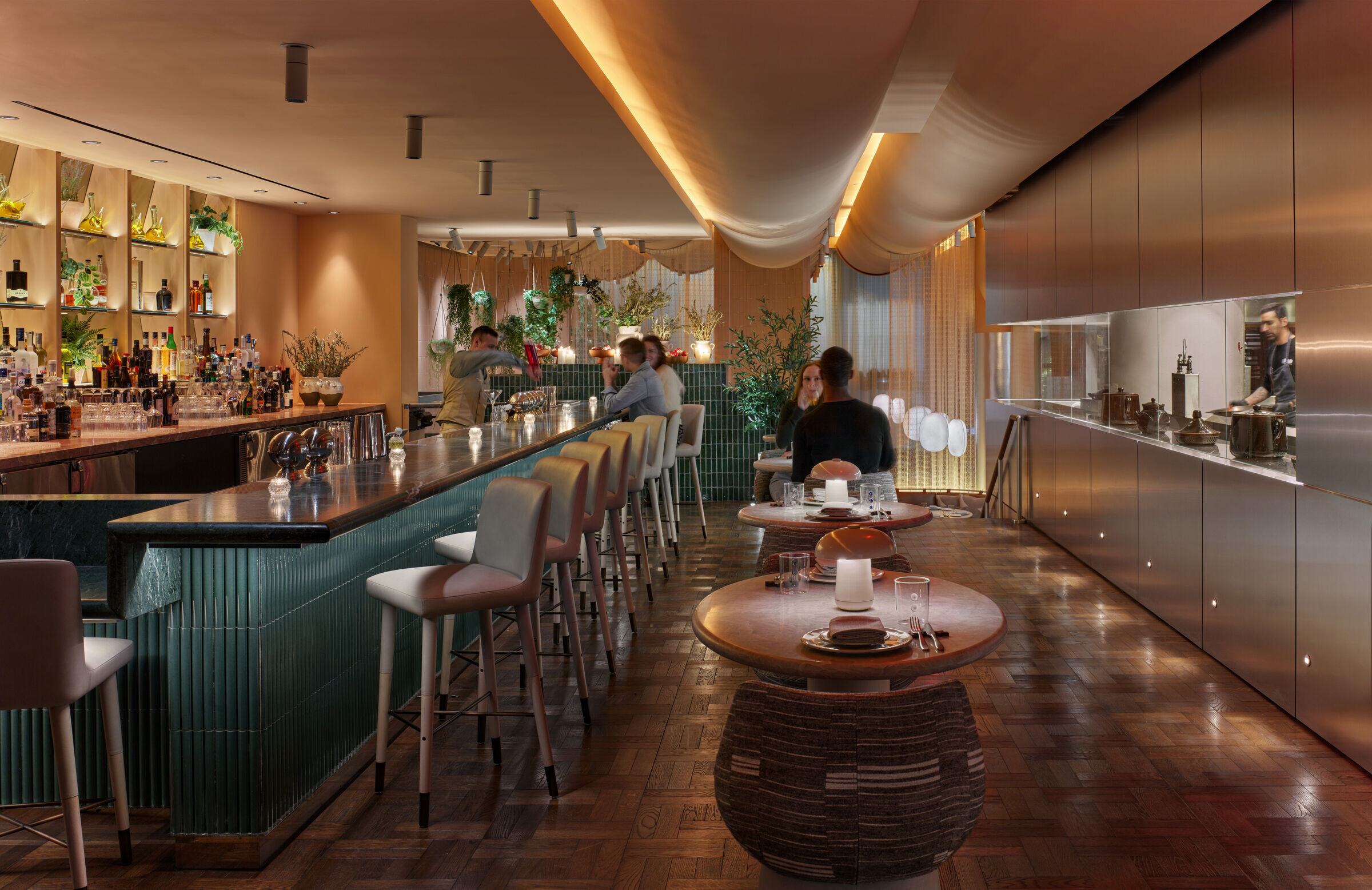 Guests enter Casa Dani next to Chef García's quick service restaurant, El Pollo Verde, which features rotisserie chickens with a carving station. To the right, guests are greeted with a display of terra cotta and glazed pots and the Chef's own Spanish olive oils. Beyond a custom marble host stand by Eric Brand, guests are guided through a compressed space with an undulating ceiling, warm walnut parquet flooring that nods to what might be found in a Spanish villa and a 30-foot-long open kitchen framed by glass and brushed stainless steel box that overlooks the double-height dining room. In the kitchen, the cook line has been placed directly to face the guests to highlight the theater of cooking.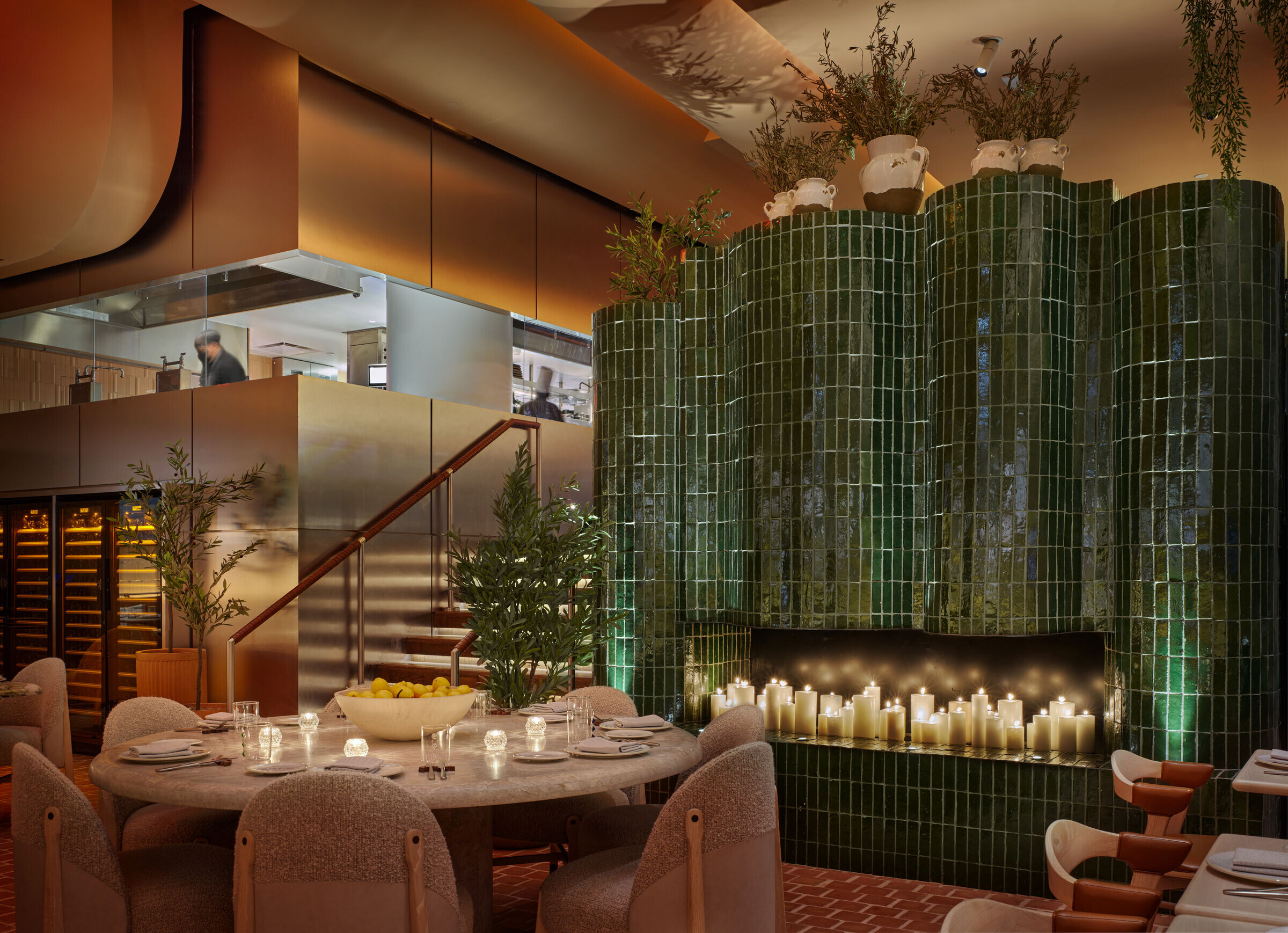 The sights and smells of Casa Dani's innovative cooking techniques and dishes permeate from the kitchen to the adjacent bar and lounge area. The L-shaped bar has a green sculpted marble counter, a green fluted ceramic tile bar die, and custom ivory leather stools with a bronze stool base. The faceted mirror back bar reflects activity in the kitchen to guests throughout the bar/lounge space. A woven rope art piece next to the bar is inspired by the fishing villages of the Andalusian region where Chef García is from. In the lounge, custom solid marble tables and custom banquettes and counter-height seating provide variety of seating options for guests. Potted olive trees reference the region's prized exports.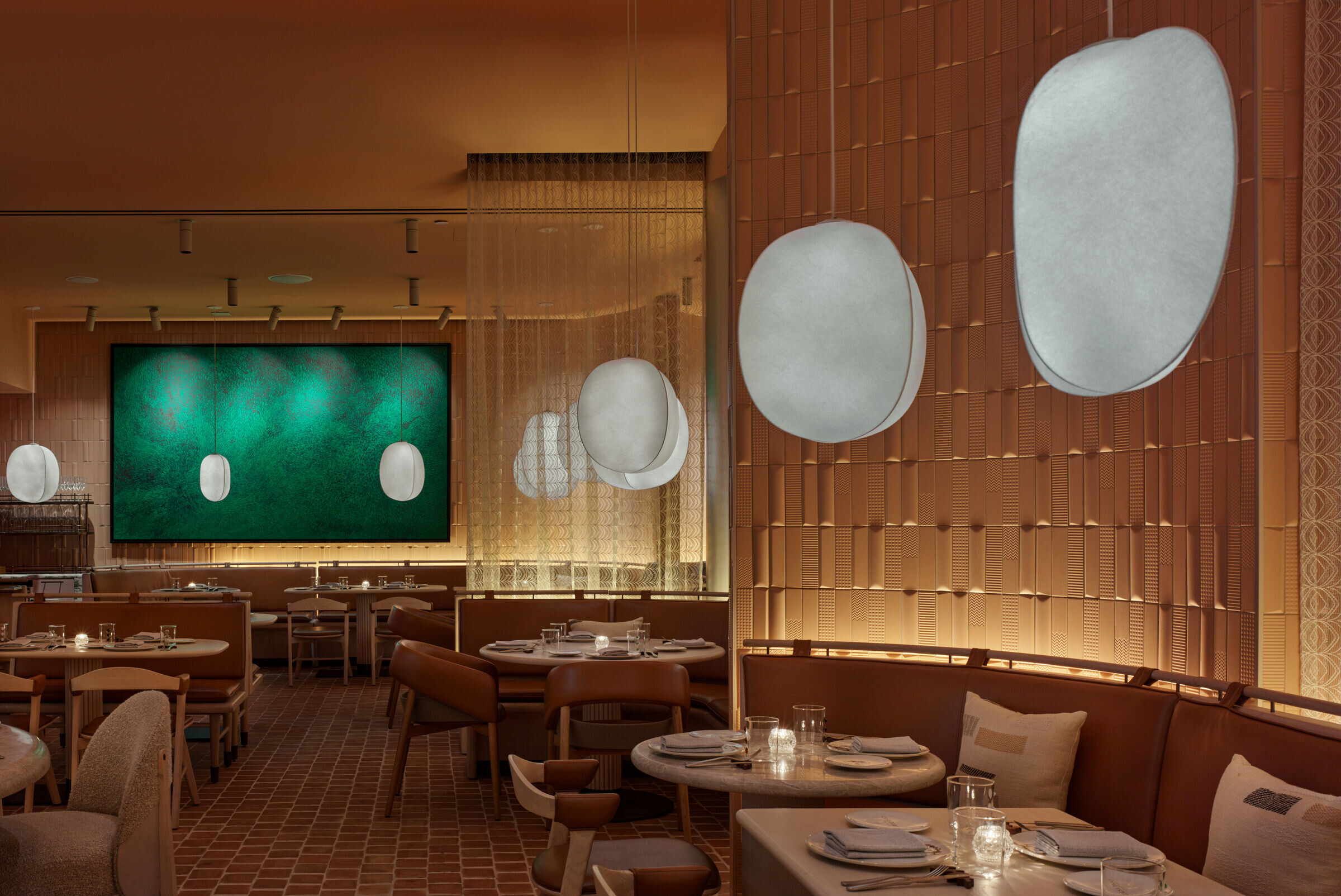 As guests descend the stair, with its leather-wrapped rails, they pass the feature fireplace. Drapery screens inspired by traditional residential lace curtains divide the dining room into more intimate alcoves for guests. Glowing Mori pendant lights from RBW match the space's pared-down profile and emit a lantern-like, ambient light.