The house to be built, with four fronts, aims to establish a clear relationship of volumetric integration with the surroundings, but above all with the profile of the land and, following its slope (more accentuated than it seems) it will shape the outdoor spaces that develop different quotas and configure different usage modes.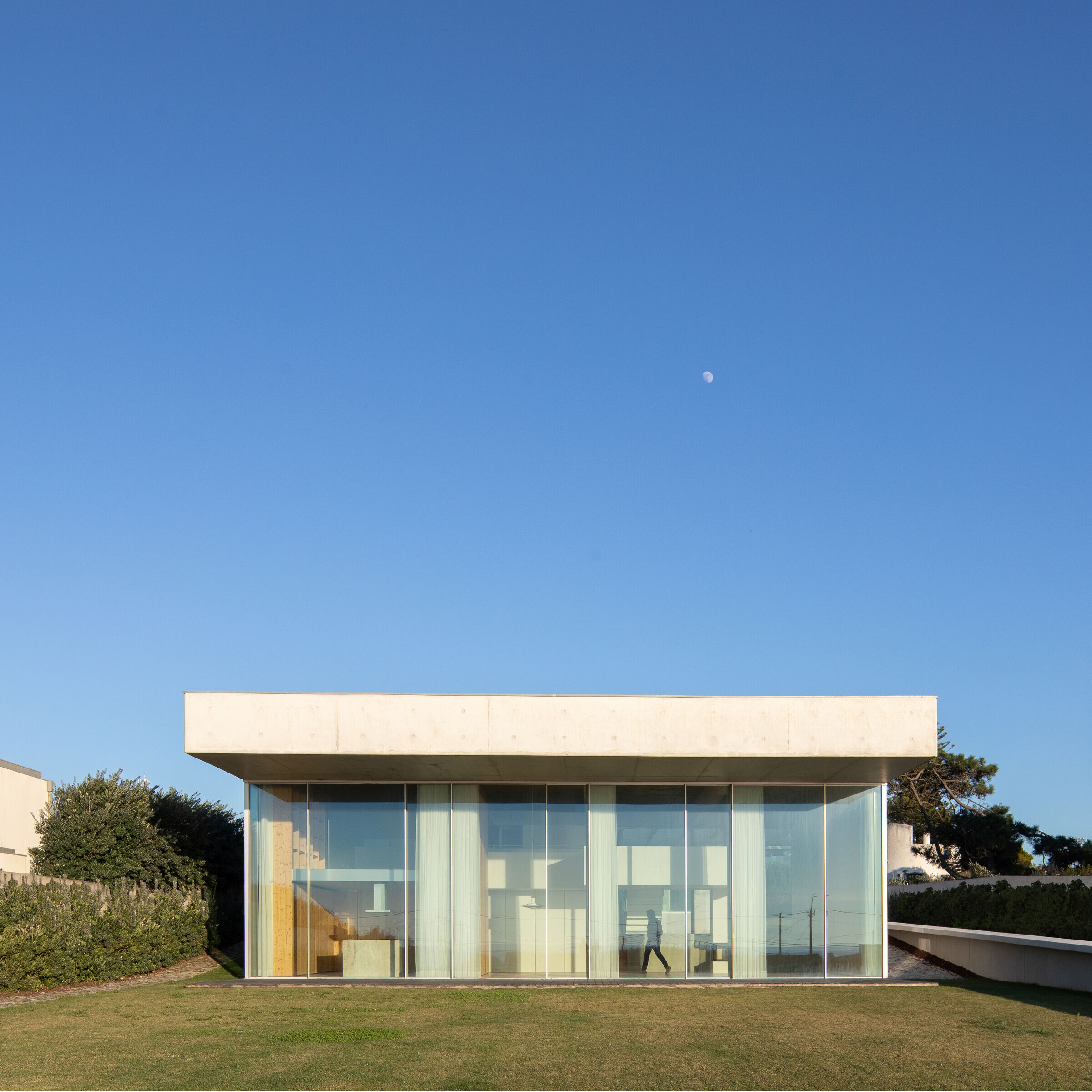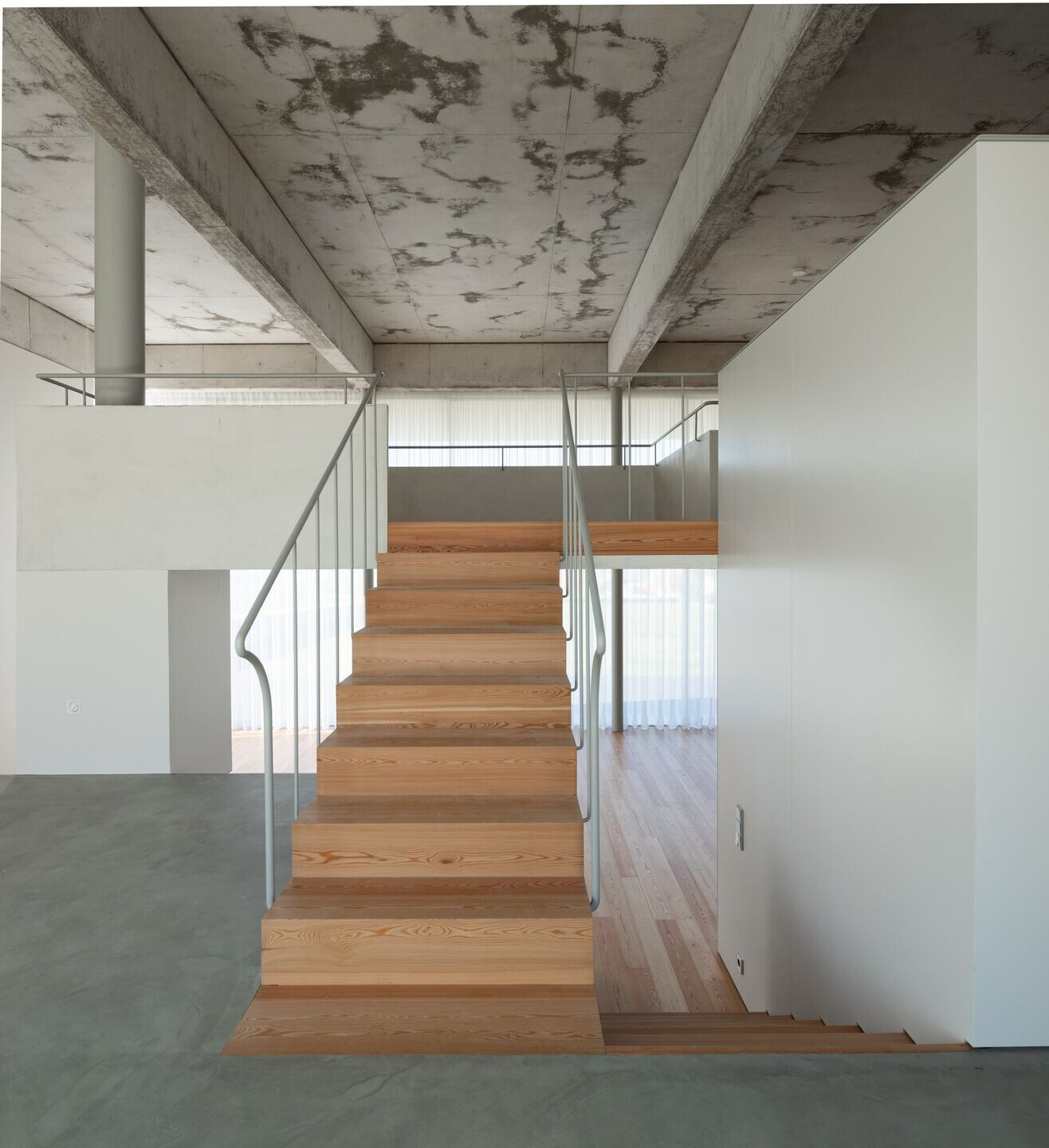 These are planned in such a way that there is a fluid and continuous connection between them and the construction, being always accessible by ramps, at the same time that they differ by their character and function in the context of the reading of the house. Given the generous area of ​​the plot of land and the desire to articulate quotas, a first reception patio was designed at street level - like a churchyard - that combines its mainly recreational vocation with that of parking for visitors on festive days. or punctual, fast.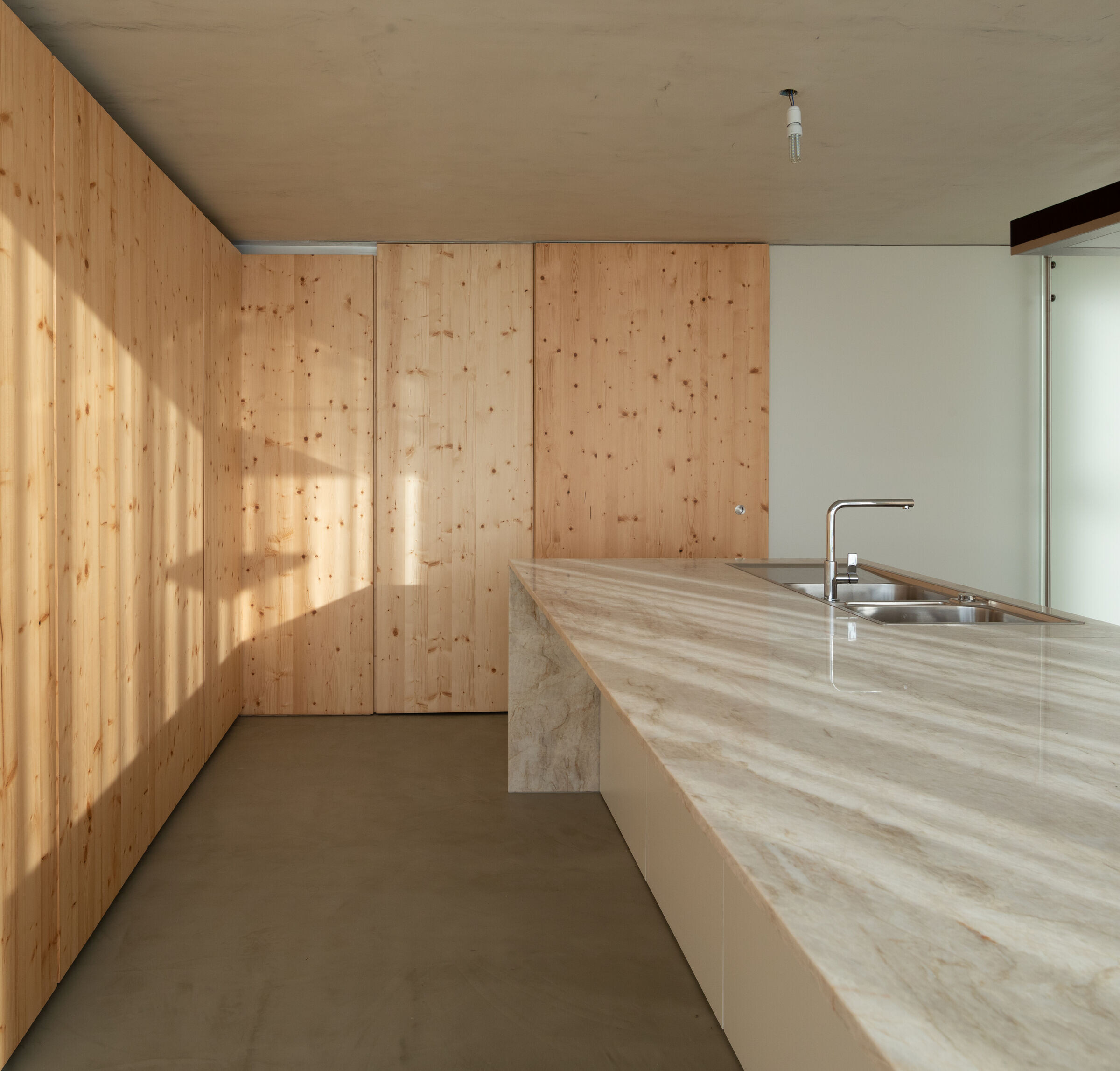 It will have a draining floor, but it will allow the youngest to ride a tricycle, bicycle or even play football or other children's games and will allow the existing vegetation to be maintained. From this patio you can directly access the garage and from there to the interior of the house without depending on the weather conditions or, even by car, through a gentle ramp, to the patio that defines the main entrance of the house. This ramp also allows pedestrian access to all the different outdoor spaces that involve the construction, alternatively, from this first "yard" you can still access the garden of the house by stairs that extends outside the social area - dining room, living and kitchen, overlooking the sea.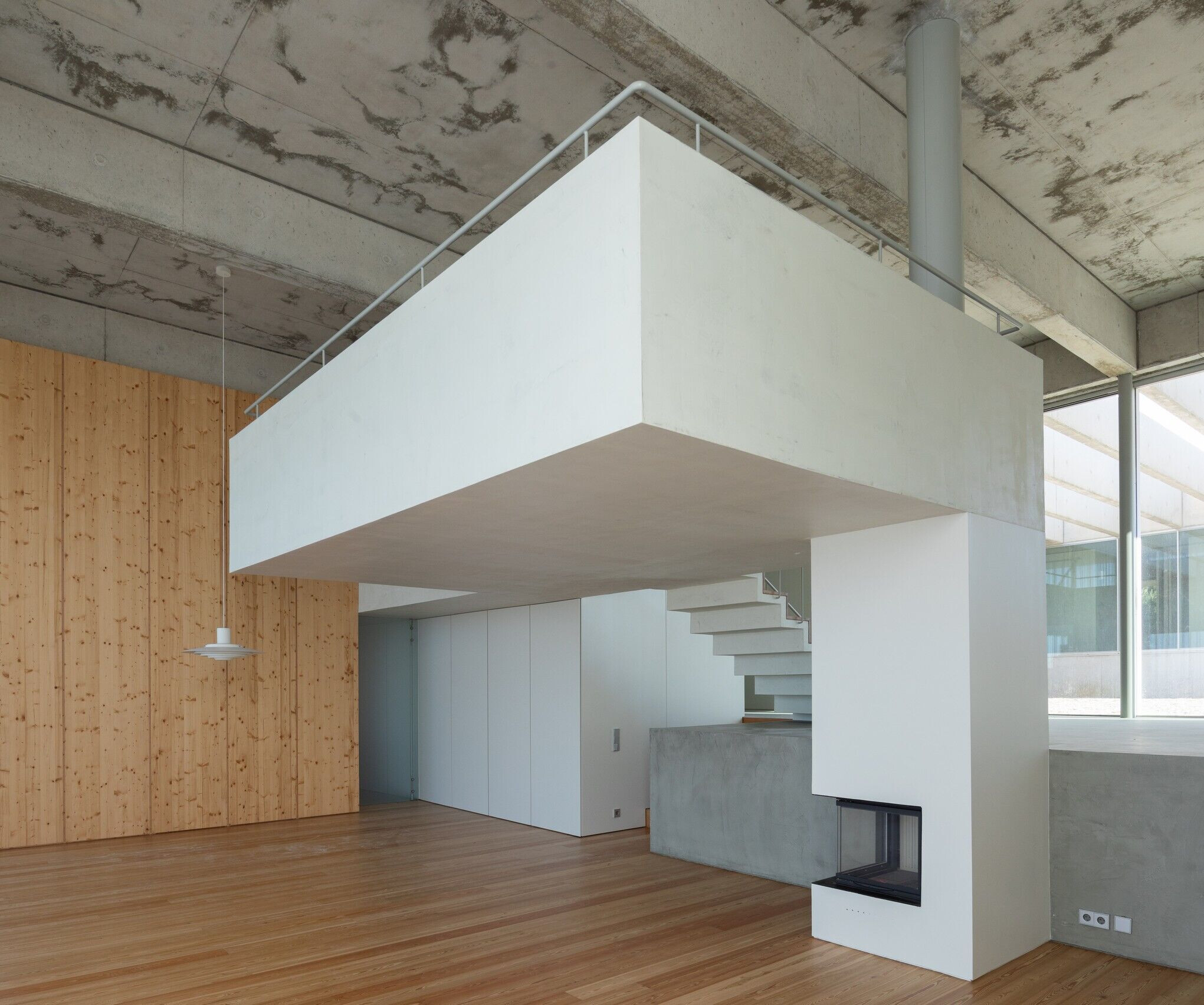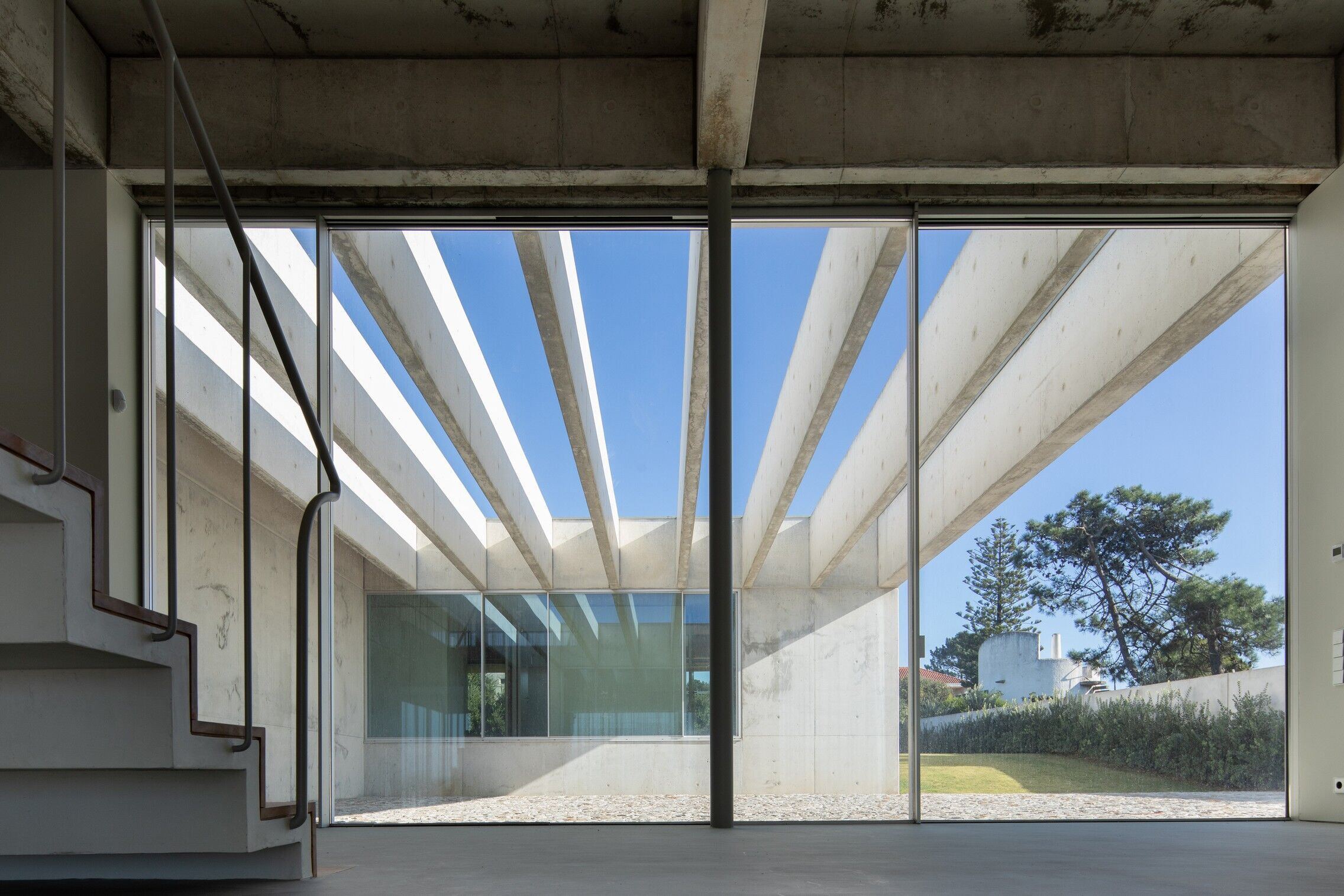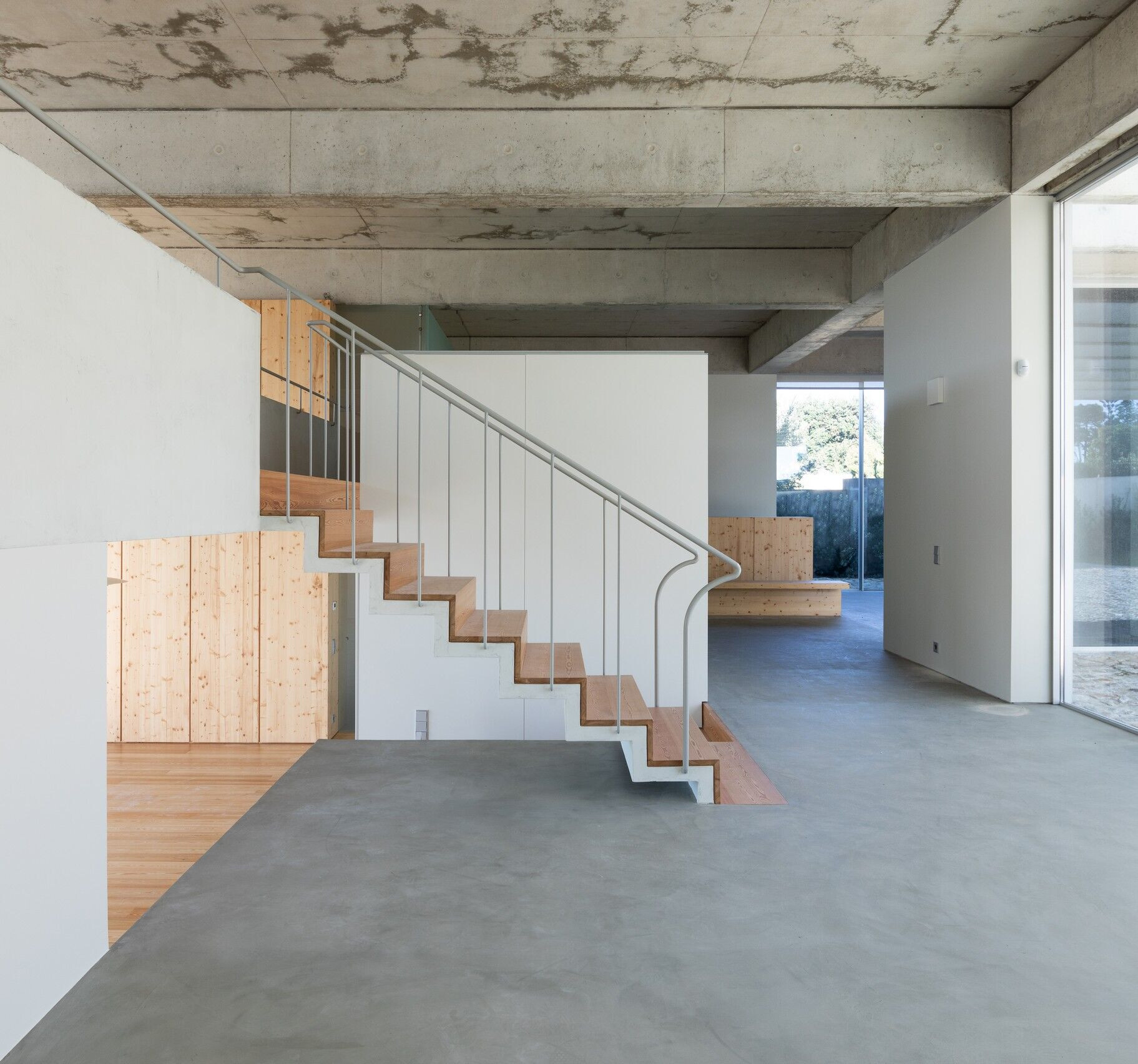 Team:
Architects: CORREIA/RAGAZZI ARQUITECTOS
Other participants: Inês Ruas, Giulia Teodori, Chiara Iaia
Photographer: José Campos