The need to configure the new home according to a contemporary, clean and natural language, but not exasperated, constitutes the objective of the renovation of a beautiful penthouse for a couple of Clients for whom a sober and elegant spatiality is thus portrayed, without implementing any kind of distributional distortion, on the contrary respecting the existing arrangement of the day and night areas, only retouched for some specific improvements. The entrance is characterized by a gray lacquered boiserie that amalgamates the entrance door in a texture of shallow depths to mend also the adjacent radiator cover in a single design and overlooks the large living room, set up with an island sofa composition serving the large equipped wall; from this you 'slip' smoothly into the dining area, with the oak table, chairs and sideboard set.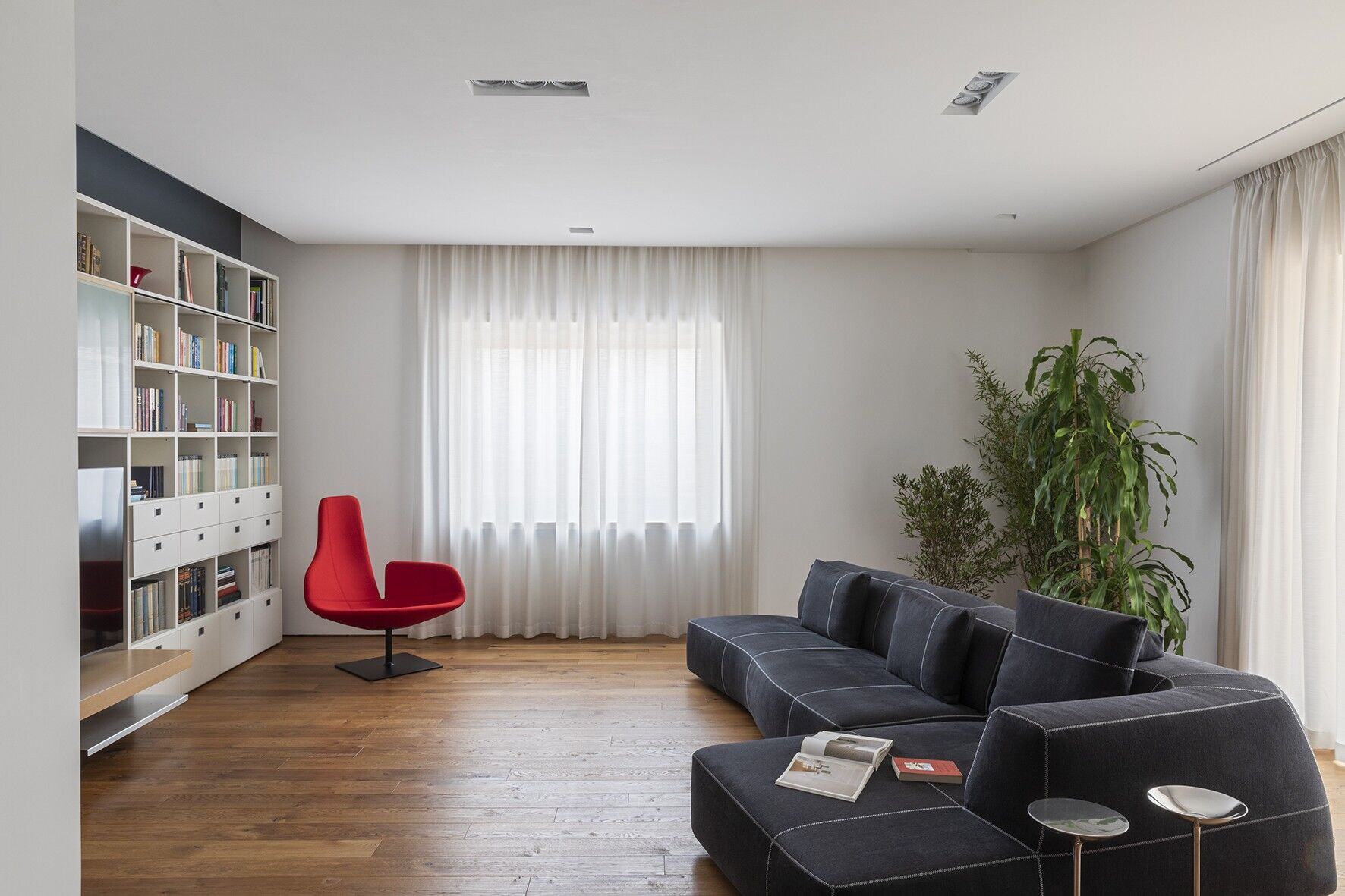 In turn, the lunch is also in direct communication with the kitchen, portrayed with a striking peninsula to satisfy the request for 'worktops' expressed by the Client; the panel in mirror finish, placed to define the back of the peninsula itself, helps to lighten this, making the large top in dark stained oak virtually leaven to nothing. The refrigerator and oven columns are positioned on the bottom of the work area, while a glass slot reveals the studio room behind it, flooded with light by the large windows. The corridor then gives access through invisible doors, first to the laundry room, then to the guest bathroom - where an entire glass wall guarantees the right amount of natural light even in the absence of a real window - and then to the bedroom suite. This, equipped with its own bathroom (with sink, sanitary fixtures, a very comfortable shower tray and a bathtub in the center of the room) allows passing through the wardrobe area to access to the actual bed area, so suitably secluded.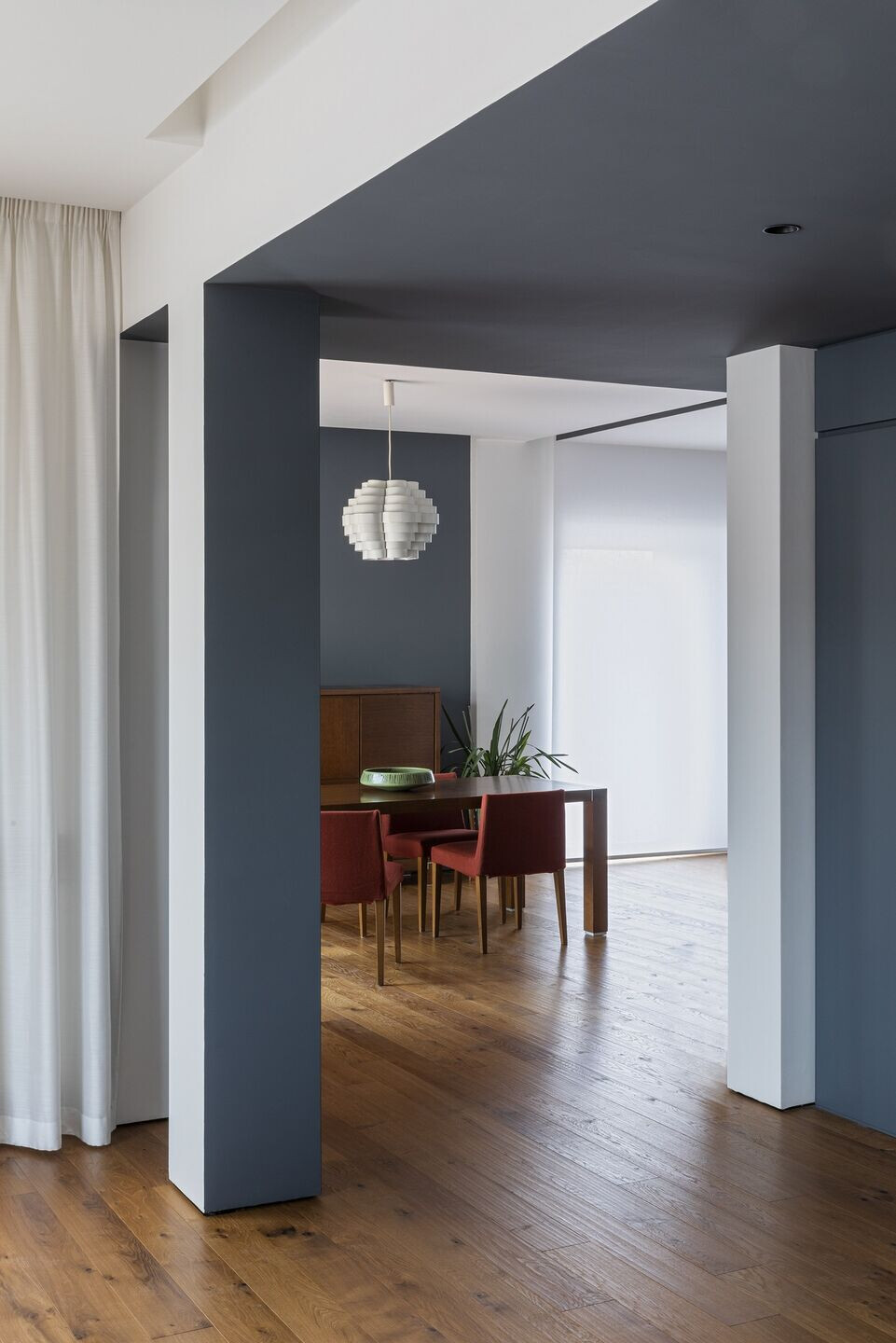 A warm parquet flooring characterizes the whole house, with the exception of the kitchen and the bathrooms, paved with a practical porcelain stoneware. The medium gray, chosen as the 'color' of the intervention, underlines the appropriate architectural episodes (partitions, plasterboard panel or entire walls) articulating the space in a geometric way in that long visual perspective that cuts through the entire apartment, penetrating it from the lounge area, through lunch and then the kitchen, up to the study; it is here that Camilla, the cat of the house, crouches on the rope armchair, in the rays of the sun.