The romantic idea of conceiving a home where the family can share a common place and adapts to all stages of life was the starting point. From this vision, which reflects all the premises of a comfortable and functional home, framed in an almost bucolic context of the typical suburbs of the northern cities of Portugal. Although very close to the center of the cities of Espinho, Vila Nova de Gaia and Porto, this house, located in the village of São Félix da Marinha, takes advantage of the tranquility of a location that, although served by easy access to urban proximity, also benefits from the peaceful environment of neighboring crops and the coastal line punctuated by popular beaches.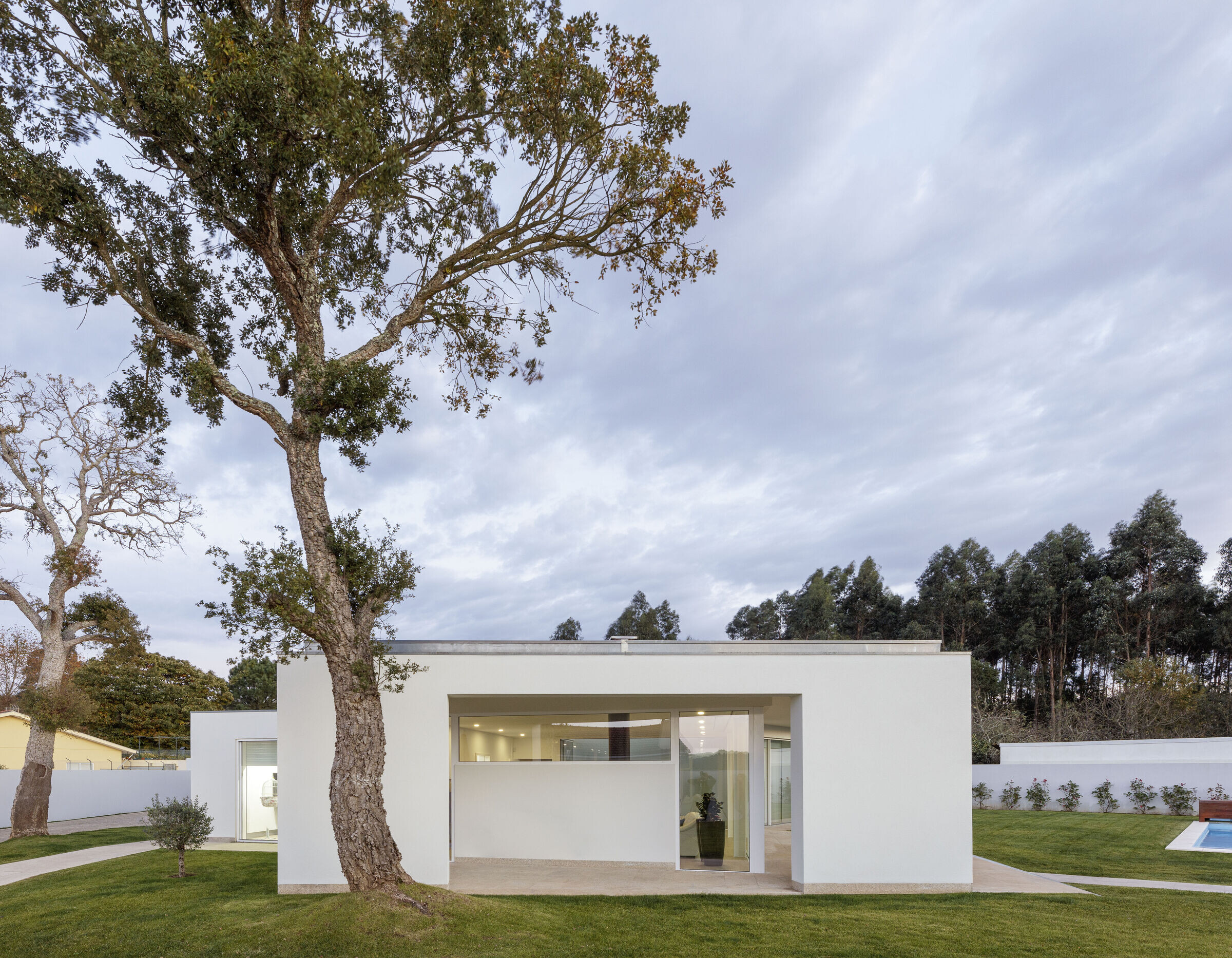 The starting volume is deconstructed and adapted to the pre-existing cork oaks, creating physical and visual dynamics that enrich the experience of the spaces. Keeping the trees was mandatory and the volume adapted to them as well as to the shape of the plot and the program. The more linear side of the volume contains the rooms whose identical size allows for a modular metric, on which the rest of the program is based. Spaces with a utility character such as the garage, laundry room and kitchen are associated with the car and the pedestrian access. The remaining program focuses on the central, innermost area where the pool is located. With only one level, all rooms benefit from natural light, through generous openings, a patio or even skylights.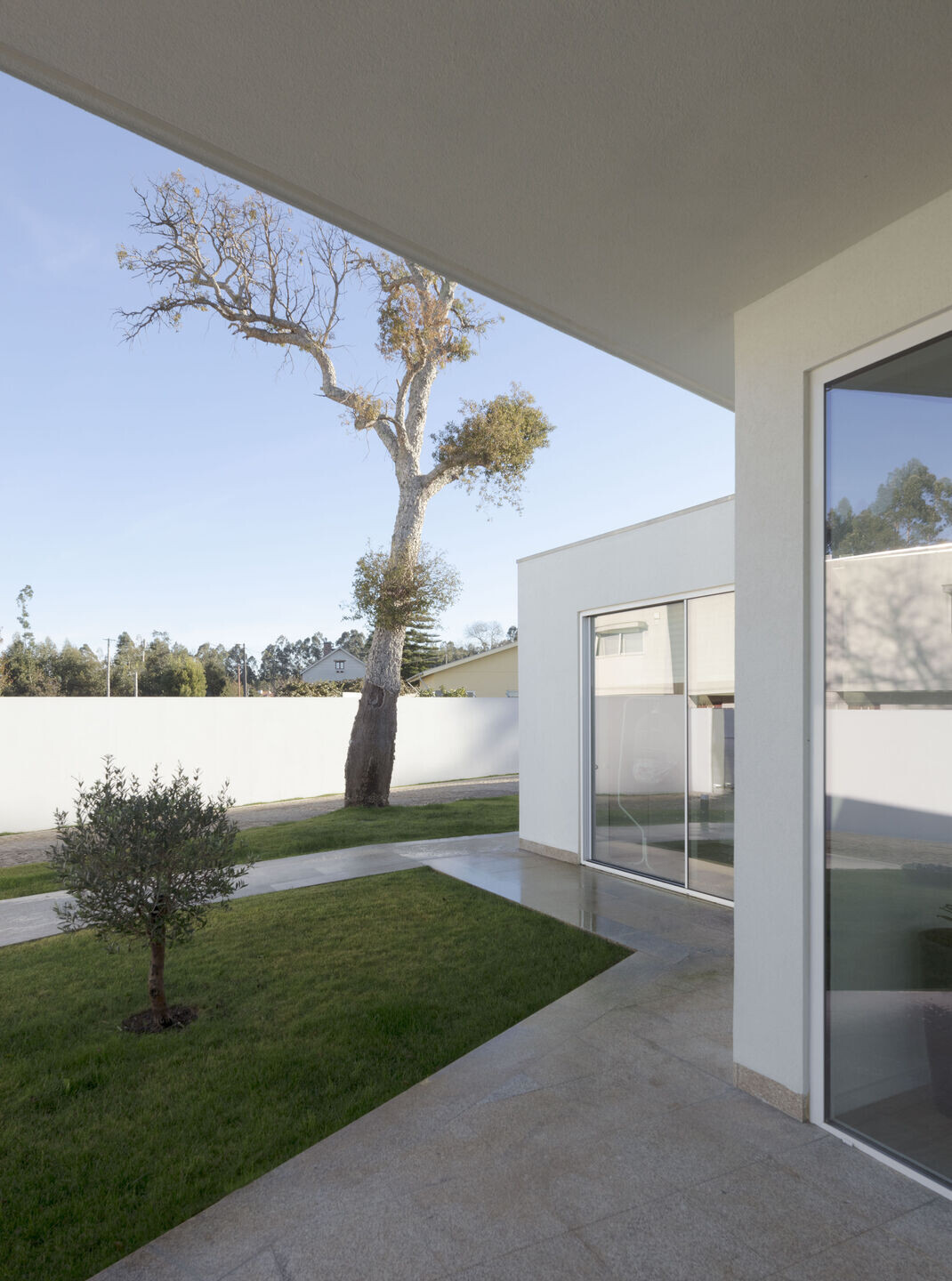 From the deconstruction of the volume, a common element stands out - the roof pane. With angular contours, it unifies the spaces and brings together alignments, intersections and directions, encompassing the main areas around the patio.
A volume external to this main composition appears on the western part and houses a regional kitchen and a dining area with barbecue that is intended to be covered by a vine, giving shade and freshness to the space. This volume encloses the central space of the pool, visually and physically protecting it. The lawn that surrounds the house distributes small recreational areas and unifies the garden, offering a continuity of vegetation with the neighboring forest.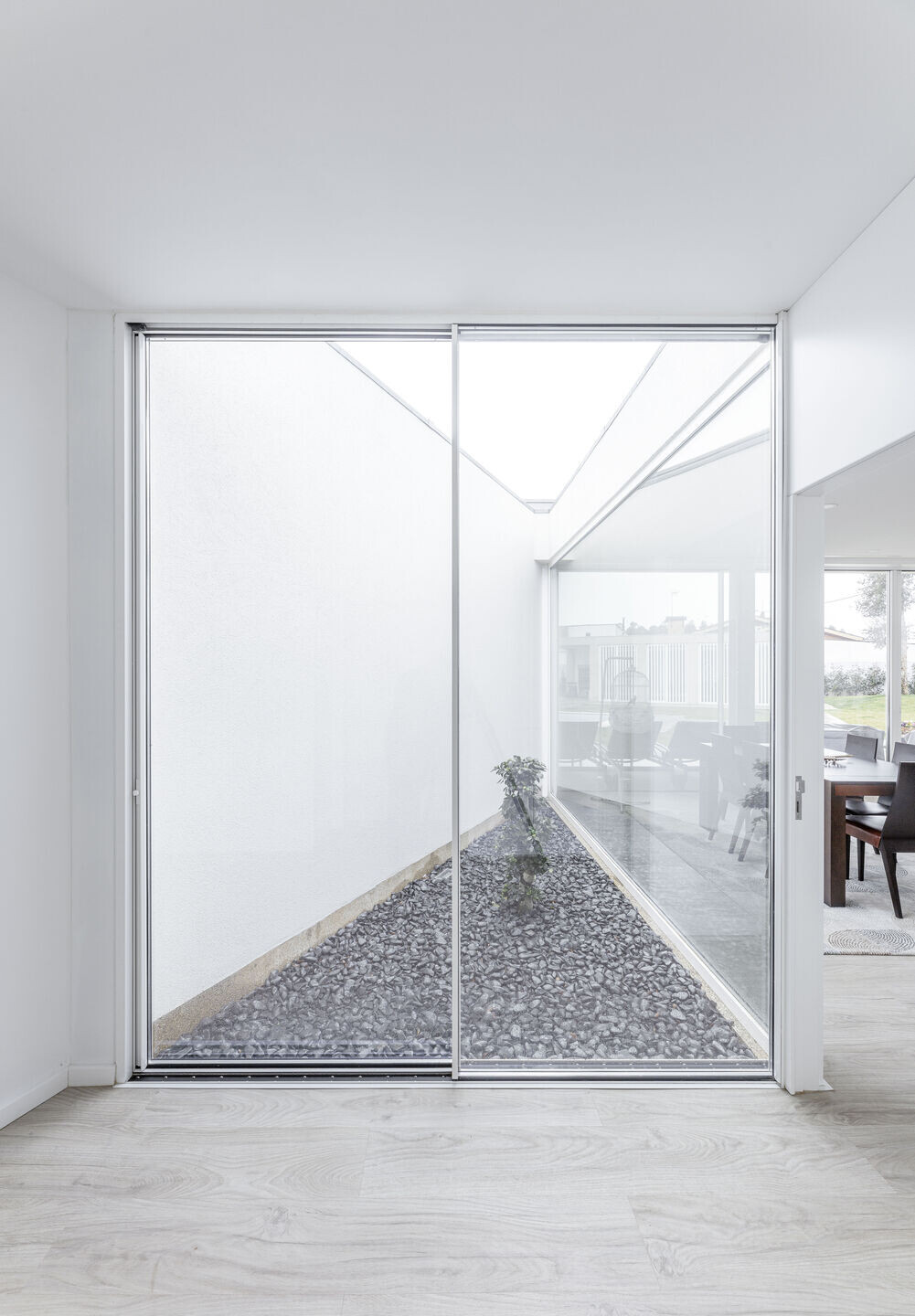 The color white is dominant. The sobriety of the materials reflects the simplicity of the project. The granite slab that defines the paths and covers the outdoor living areas refers to a typical material from the region, often used in rural accommodation, not only because of its local availability but also because of its durability and easy maintenance. The stereotomy is conventional and the application of the material is stripped of elaborate details, following the sober language of the project.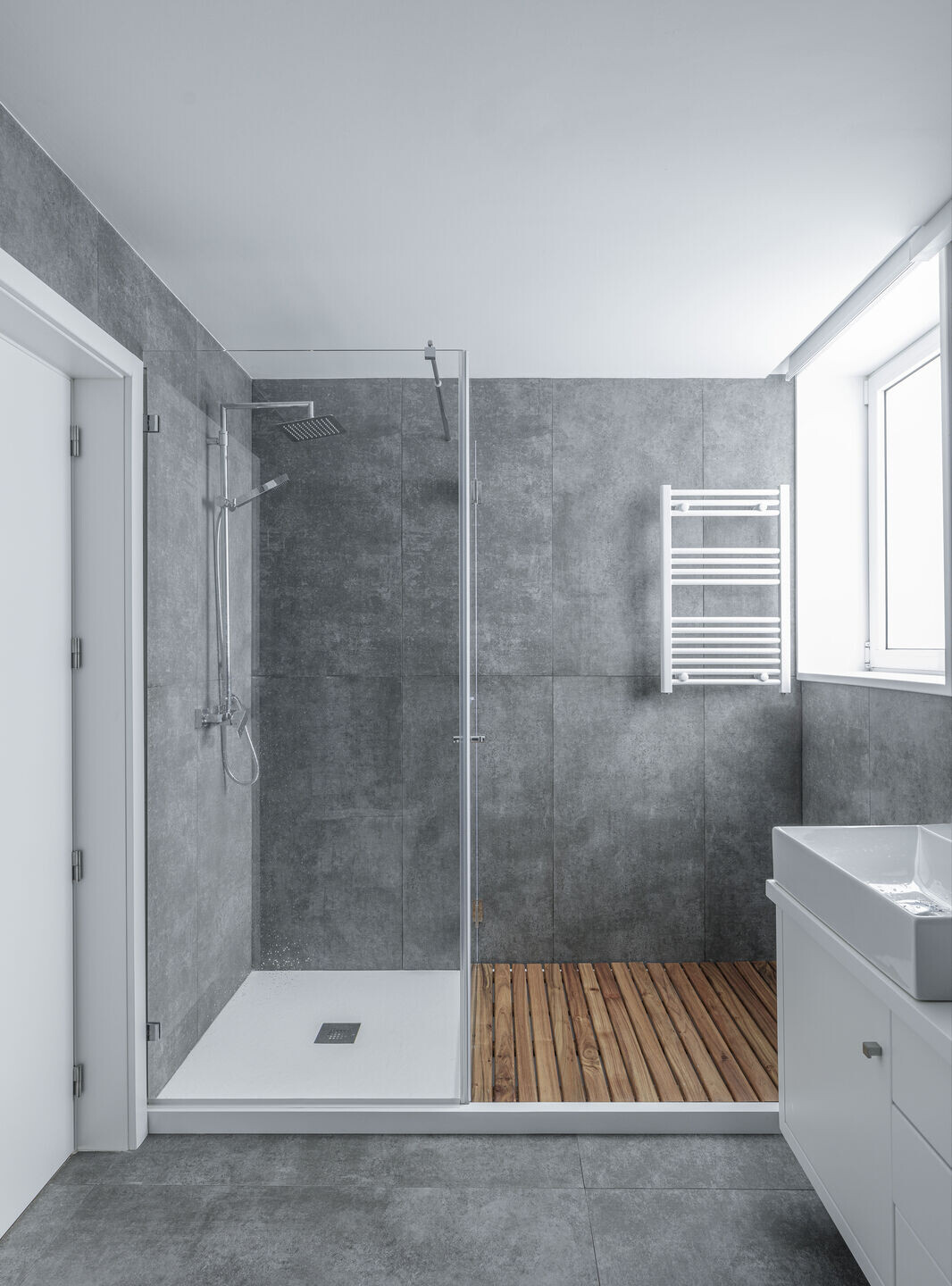 In the interior, the options jump between white and wood, resulting in sober and bright environments. The glazed facades allow a lighter reading of the block, associating the pool, socializing and resting areas in an inherent connection between interior and exterior, facilitated by the transparent materiality of the element that organizes them and by the water of the pool itself.