Geometries, symmetries, slender spaces. Code name: Zuba house.
The intervention is characterized by the choice of natural oak flooring - with a long and narrow plank, just to give dynamism to the spaces - in dialogue with the floor made instead of architectural concrete, in the bathrooms, in the walls and in the shower tray.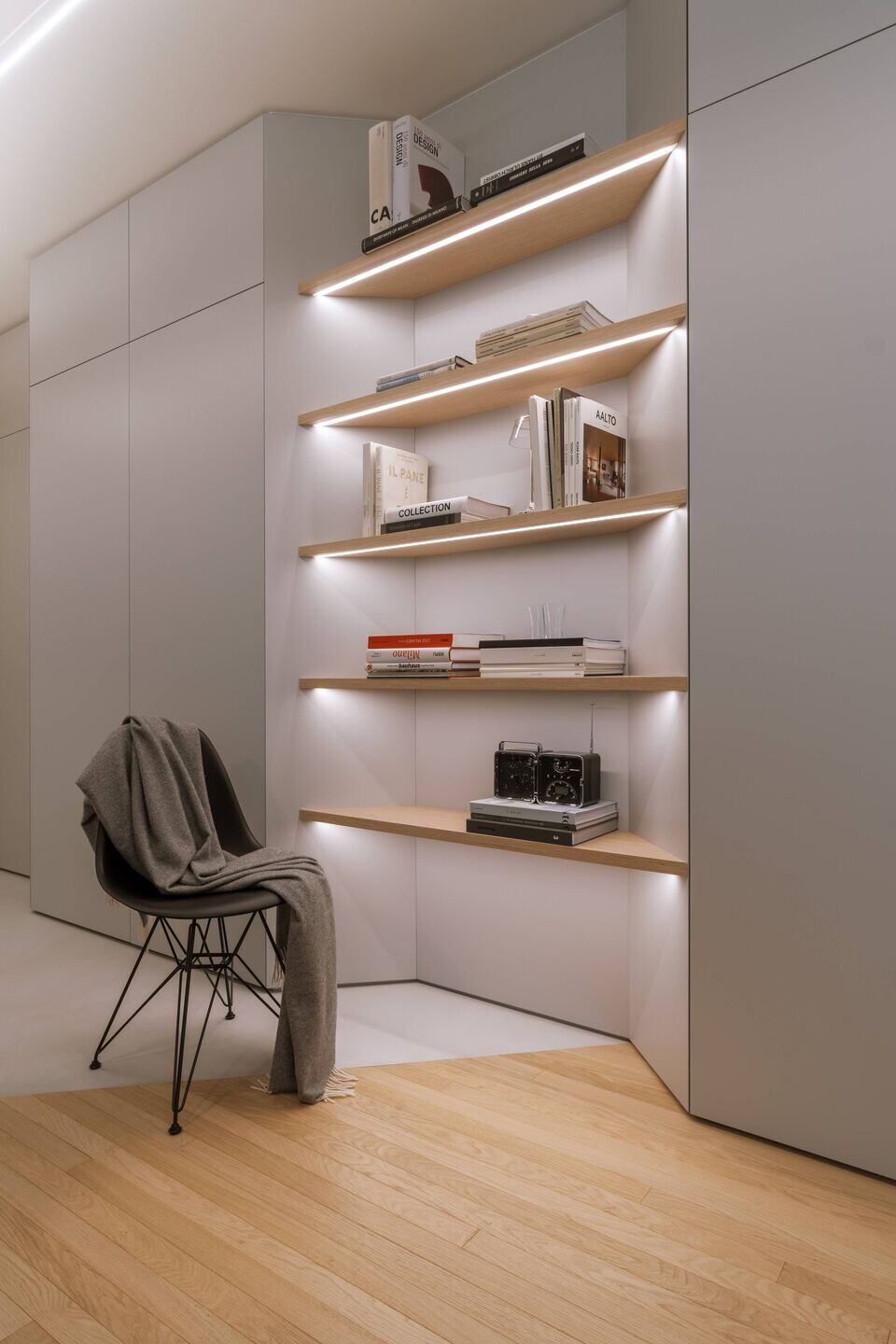 The latter is an avant-garde material with great potential, which makes it possible to avoid joints and give further stylistic continuity to the spaces: the result is harmonious, sinuous and long. The same architectural concrete is introduced in continuity in the entrance-kitchen area, where the 45° line of the kitchen island evokes an arabesque game that characterizes all the boiserie of the living area.
Which in turn includes cupboards, bookcase compartment, "hidden" door (leading to the service bathroom on the ground floor) and TV compartment.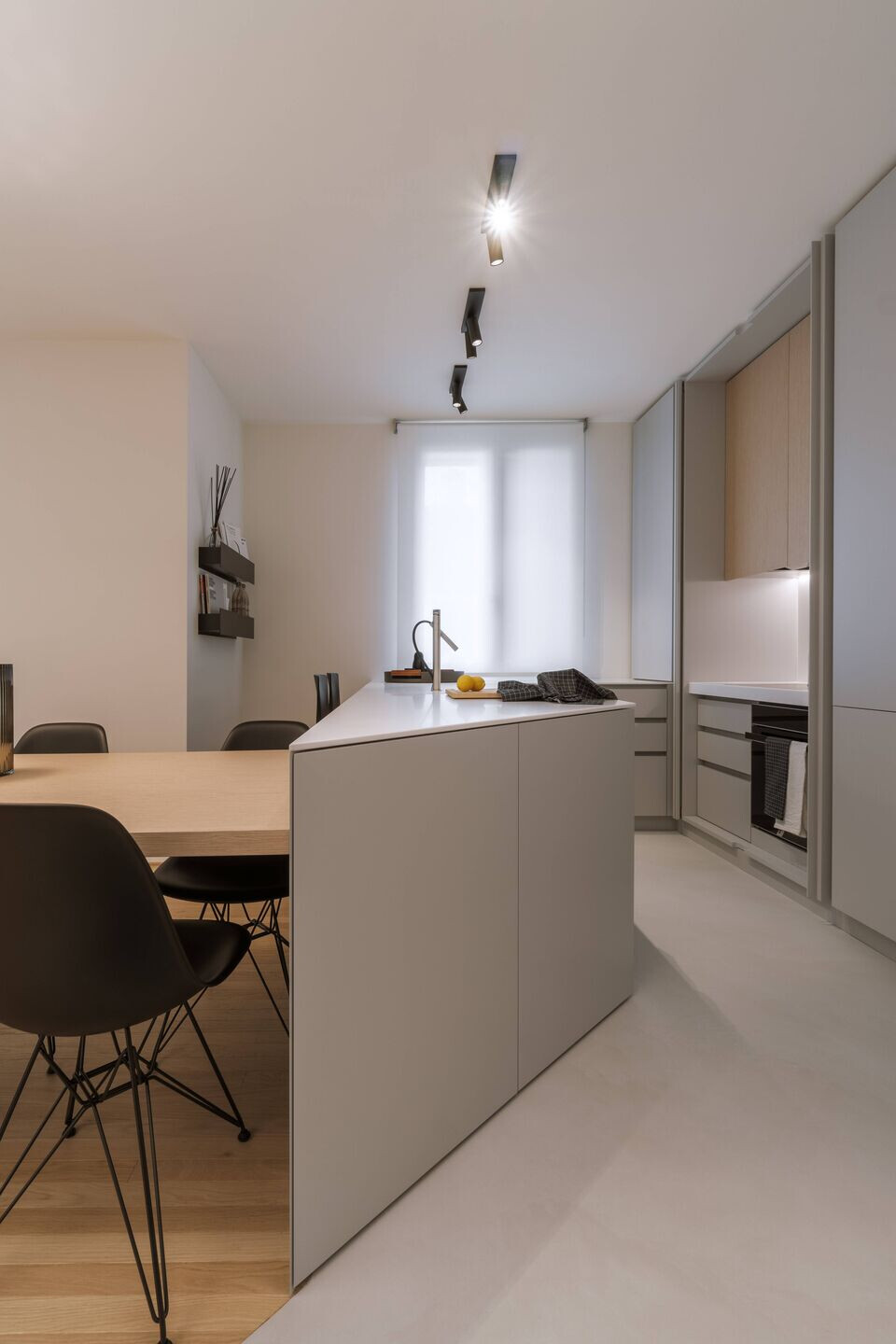 The furniture is entirely made to measure, so that it can be used at full height and customized with the same internal (natural oak effect laminate) and external (matte lacquer) finishes. Moreover: the "c" shaped kitchen block with recessed doors - once closed it looks like a cupboard - and island is integrated in the living area joining with the dining table; the sofa placed in the middle of the room completes the living area.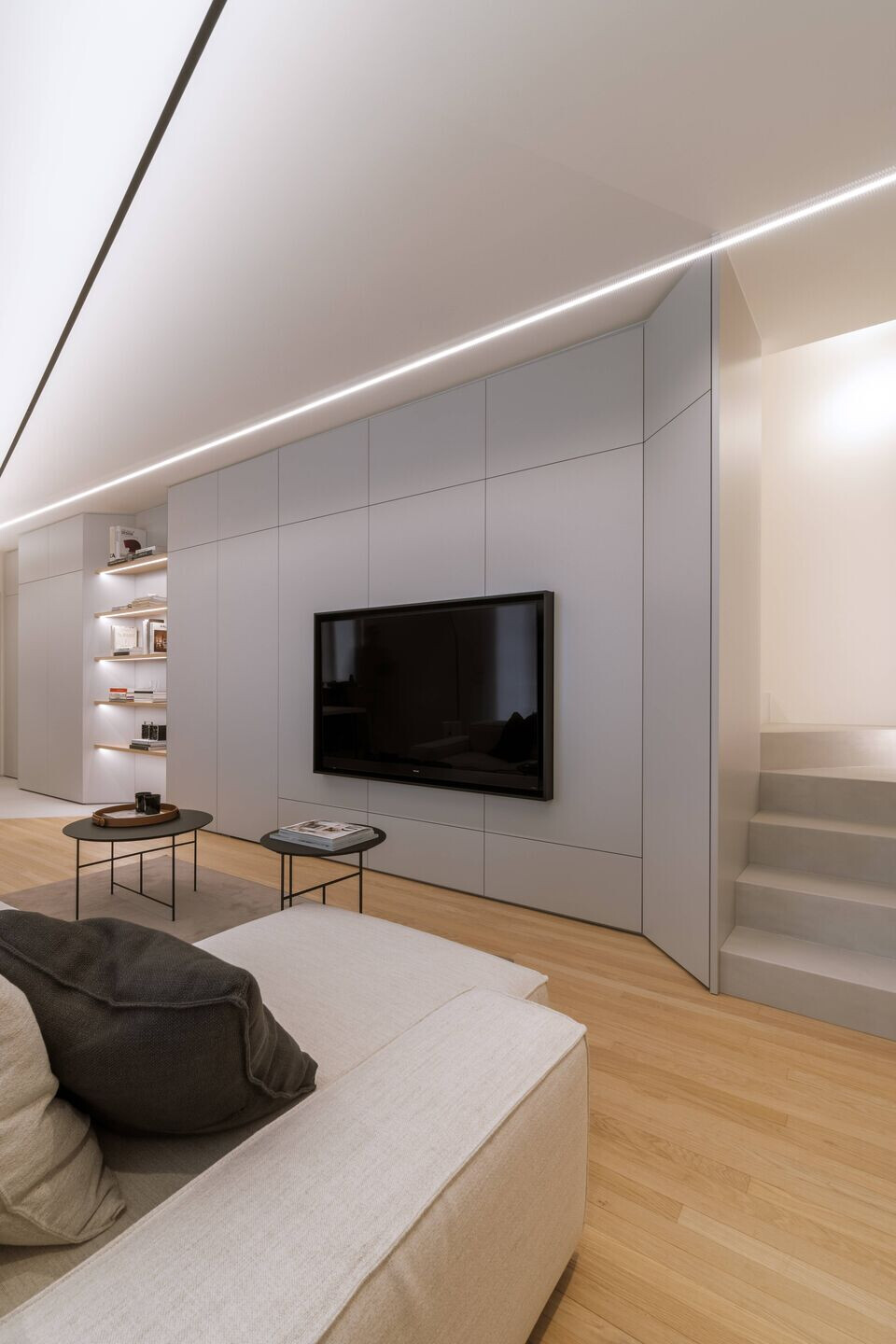 Particular attention is also paid to the lighting, consisting of a combination of technical lights (spotlights and LED strips) and decorative lights (the arch over the table). Completely covered in resin, the staircase is the link between the living area and the sleeping area, dividing the two spaces. In this case too, light plays a decisive role in the overall effect: the staircase is in fact lit by low-intensity step markers for the night, while LED bars and recessed spotlights describe the figure of the daytime lighting. Going up to the first floor, the distributive corridor stands out for its minimal atmosphere, with flush doors made to measure, handle obtained and illuminated by round spotlights, coupled large and small along the entire length.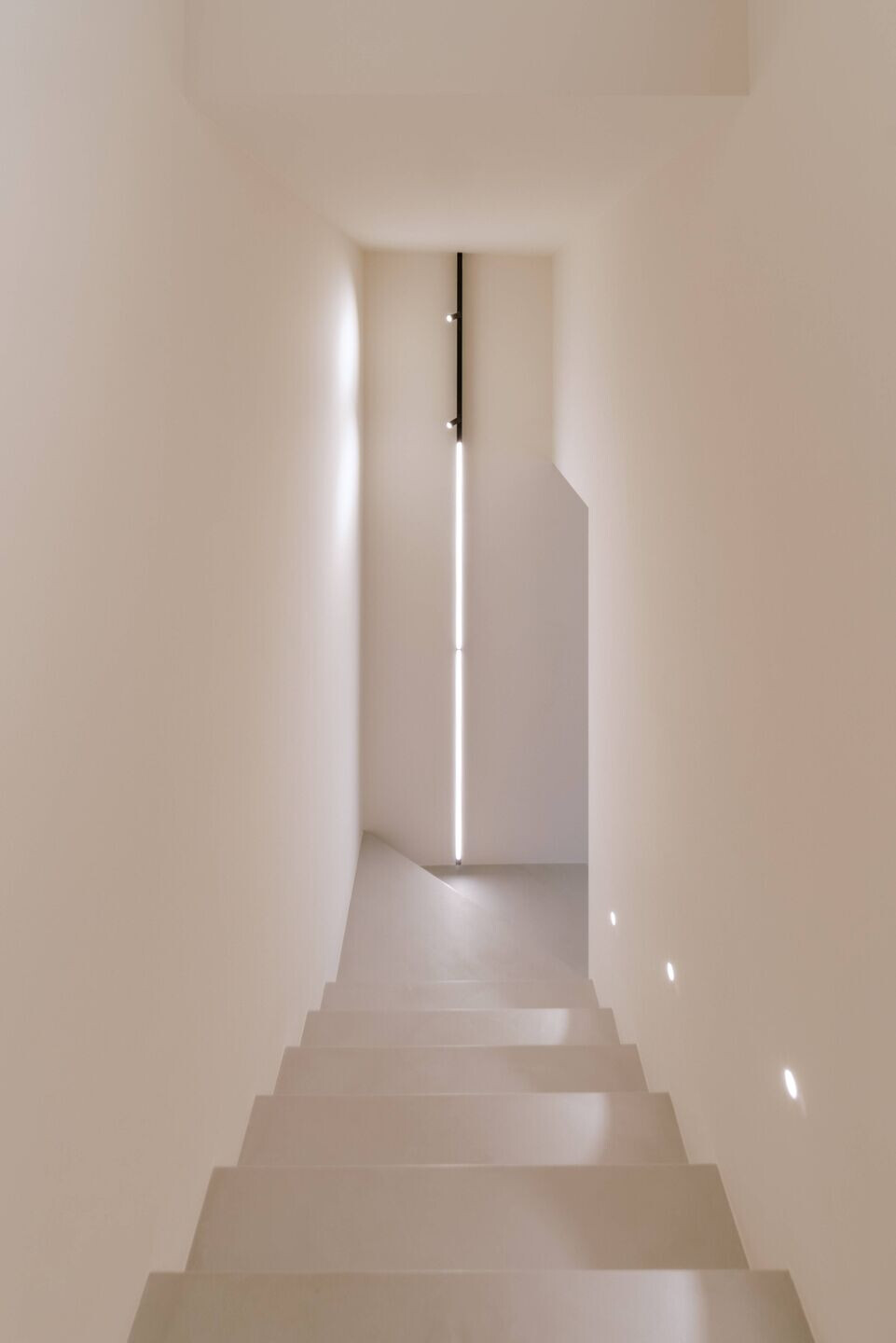 Also within the corridor was obtained a laundry room, two double bedrooms and two bathrooms define the spaces. Completed by the master bedroom, which has a bathroom inside, separated by three steps and with the shower facing the bed; inside the room a boiserie also separates the space dedicated to the walk-in closet and in the juncture is composed of two parts in mirror, to increase the perception of space, and two lacquered doors, a fixed and a swing door that leads into the room.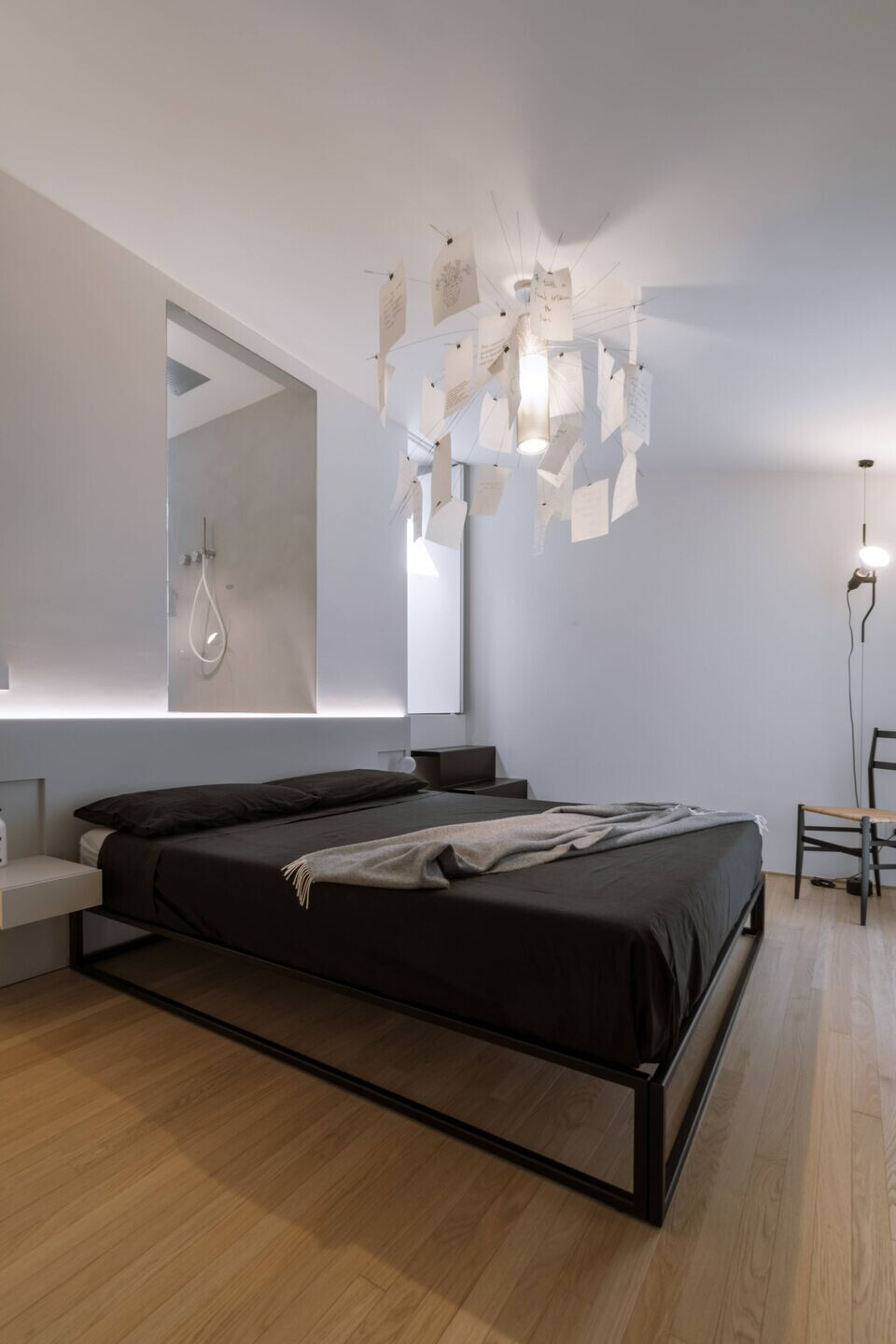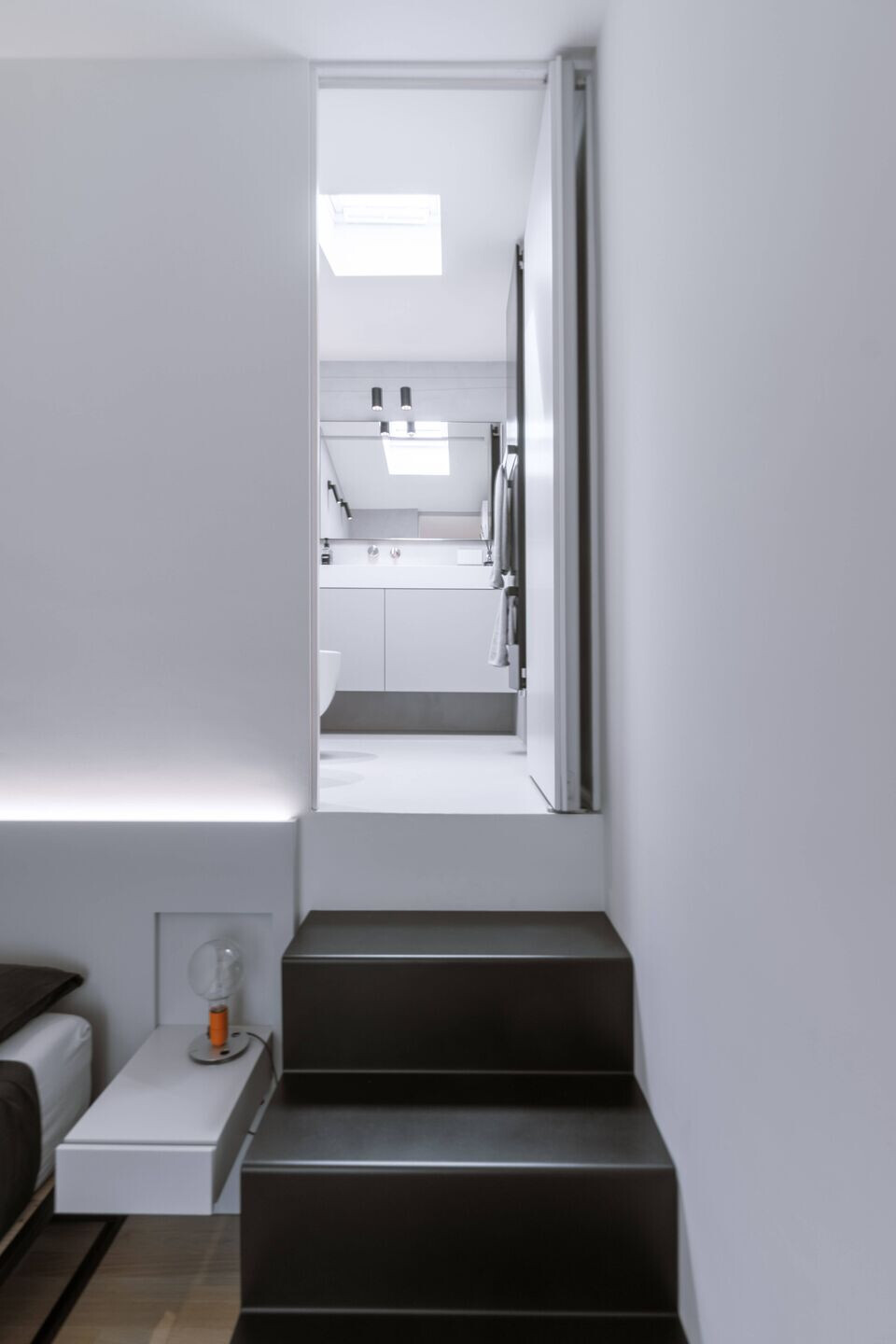 A last detail signs and embellishes the project: the headboard bed is made to measure and contains the two bedside tables plus a led strip for indirect lighting of the space.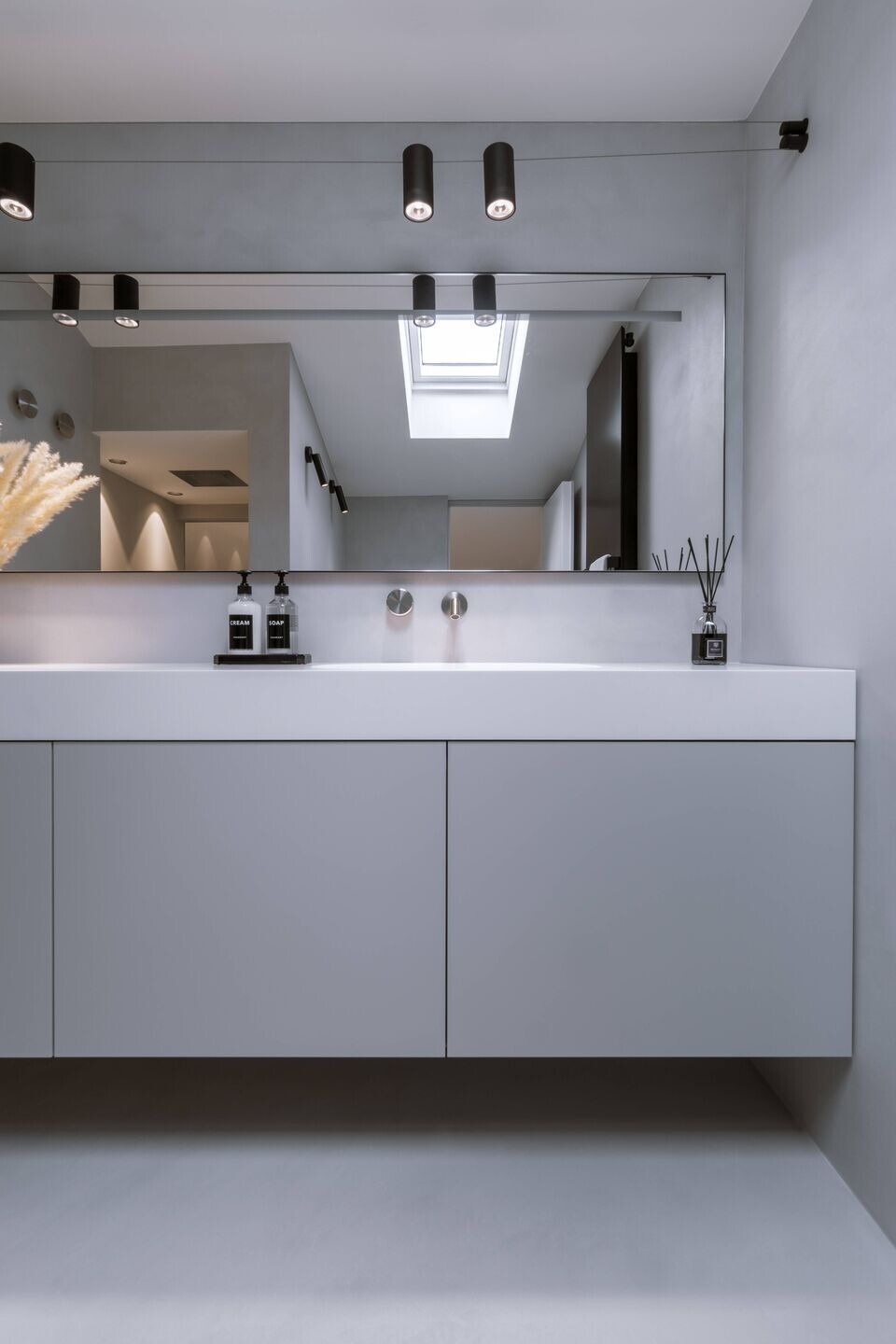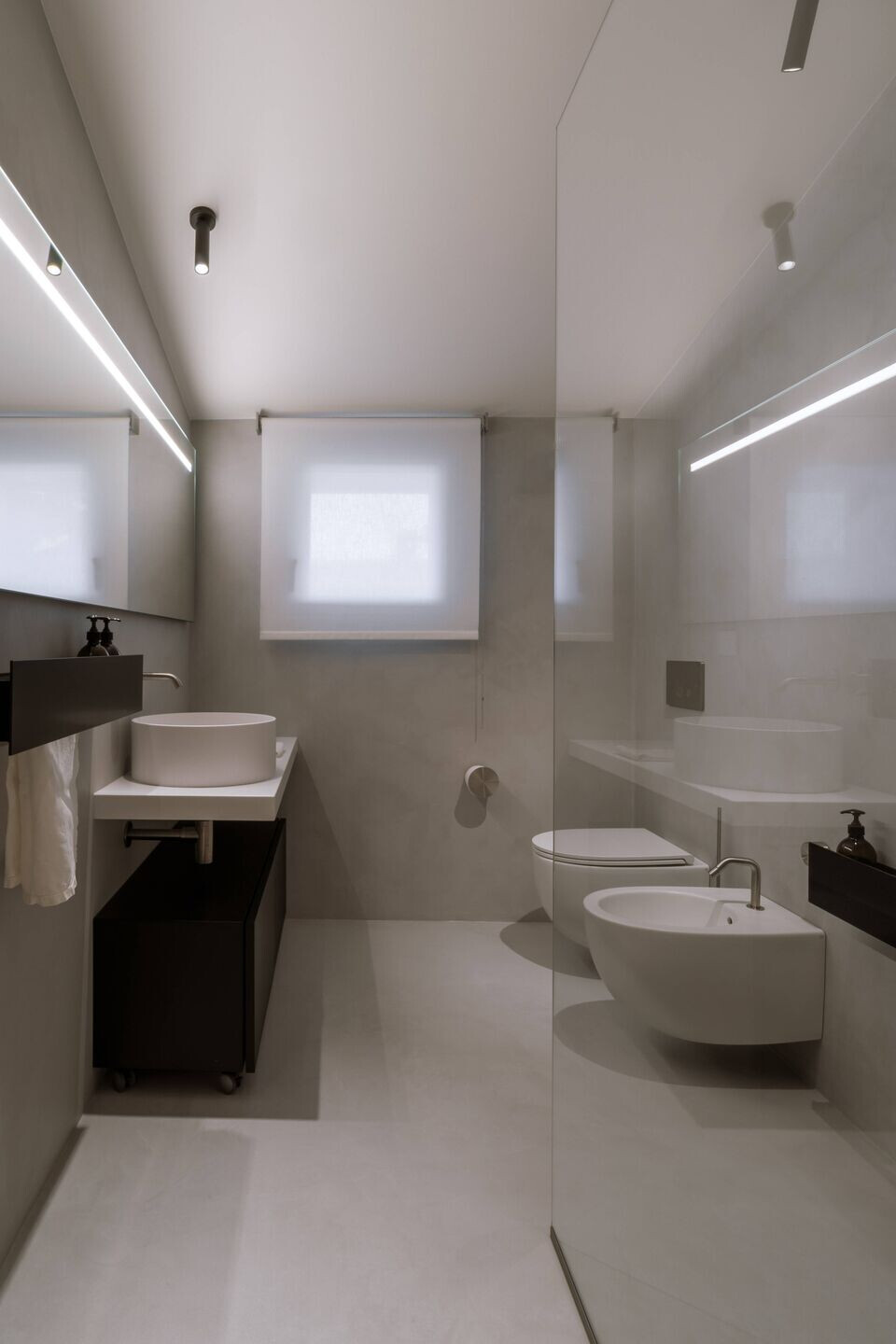 Team:
Architects: ZDA | Zupelli Design Architecture
Collaborators: Marco Bettera / Giorgia Bianchi / Sara Ceresera / Matteo Sturla / Ottavia Zuccotti
Photography: Matteo Sturla