Instead the "traditional" disposition of single-family homes (the row of detached houses) there is another even more traditional way, the PATIO HOUSE. Located in a not very friendly environment, it seems convenient to close to it and open towards the interior, towards the own courtyard that is the authentic center of the house. And this patio-courtyard must be at the same level as the access and the interior of the house to guarantee a continuous use of the space: the living room is a patio and the patio is a living room.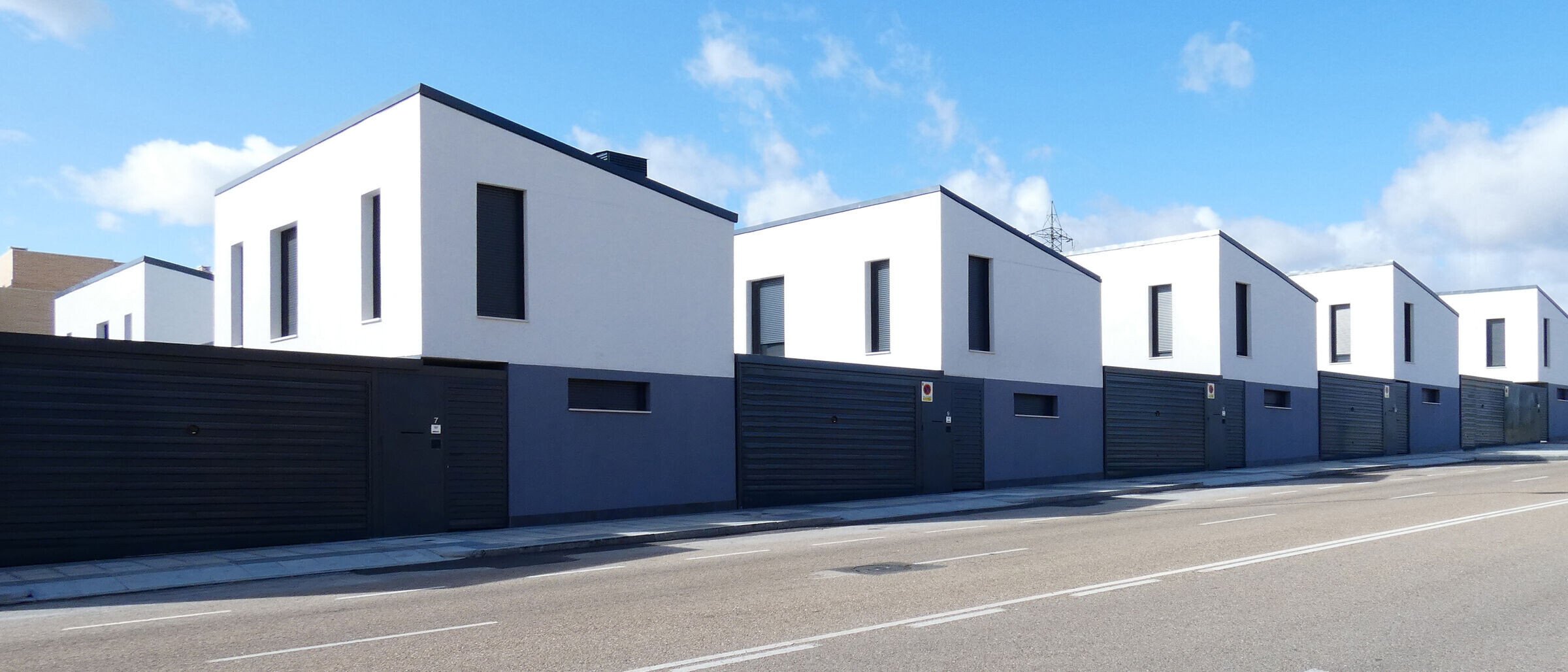 The houses are rotated 90 degrees to that traditional disposition, facing south, exclusively south, where the courtyard is located. This breaks the traditional scheme of row houses, becoming independent houses, slightly paired only by one of its sides. The north side is completely opaque, it is the back of the house, which becomes the front enclosure of the patio, guaranteeing its absolute privacy. And the house opens only to the south, to the orientation that guarantees sun and natural light every day of the year. And the volume is carved sculpturally so that the maximum amount of sun can enter into the patio: the roof is tilted, part of the upper floor is removed and access on the ground floor is recessed. A light pergola closes the patio to the street to cover the garage.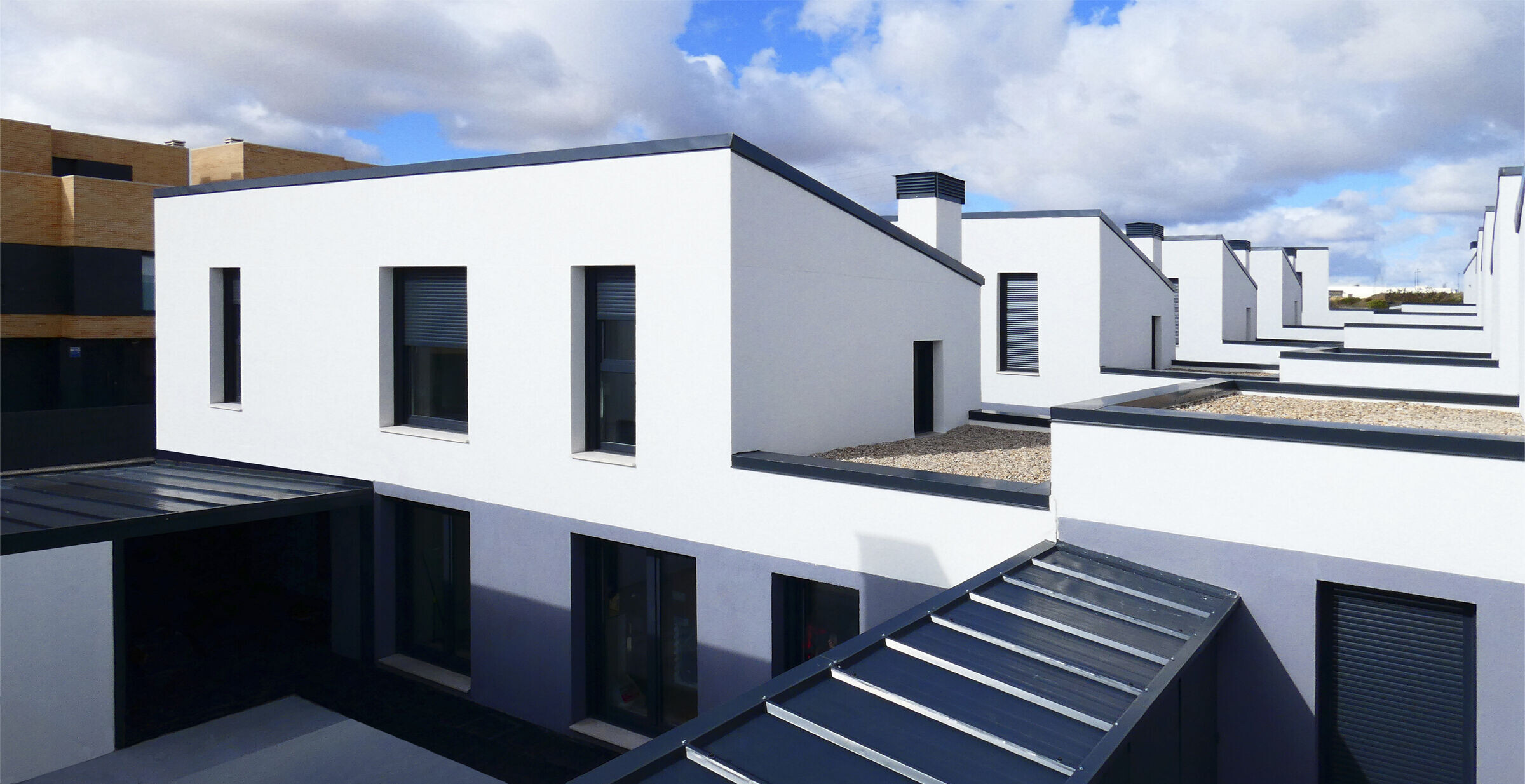 The ground floor and the upper floor are connected by a light staircase and by a double height void, located in the center of the house, which allow the air to circulate continuously. A large window opens at this double height void and allows the winter sun to penétrate completely to the interior of the house. This area is formally characterized by a use of different materials: concrete, steel and glass.
The exterior finishes of the houses are reminiscent of the traditional Spanish neighborhoods of the 50s: Simple volumes, repetitive gaps, sloping roofs, whitewashed houses with a gray painted plinth. It is about reinterpreting vernacular architecture with a more modern formal language. Constructively, they are also solved with traditional construction techniques, such as estructural walls of ceramic brick, but with modern technologies, such as the exterior insulation system, triple-glazed carpentry or air-conditioning with radiant-cooling floor. achieving an A energy rating.