Comprehensive refurbishment project of a disused residential building in the Old Quarter of Pamplona, promoted by the public housing company Nasuvinsa and intended for social housing.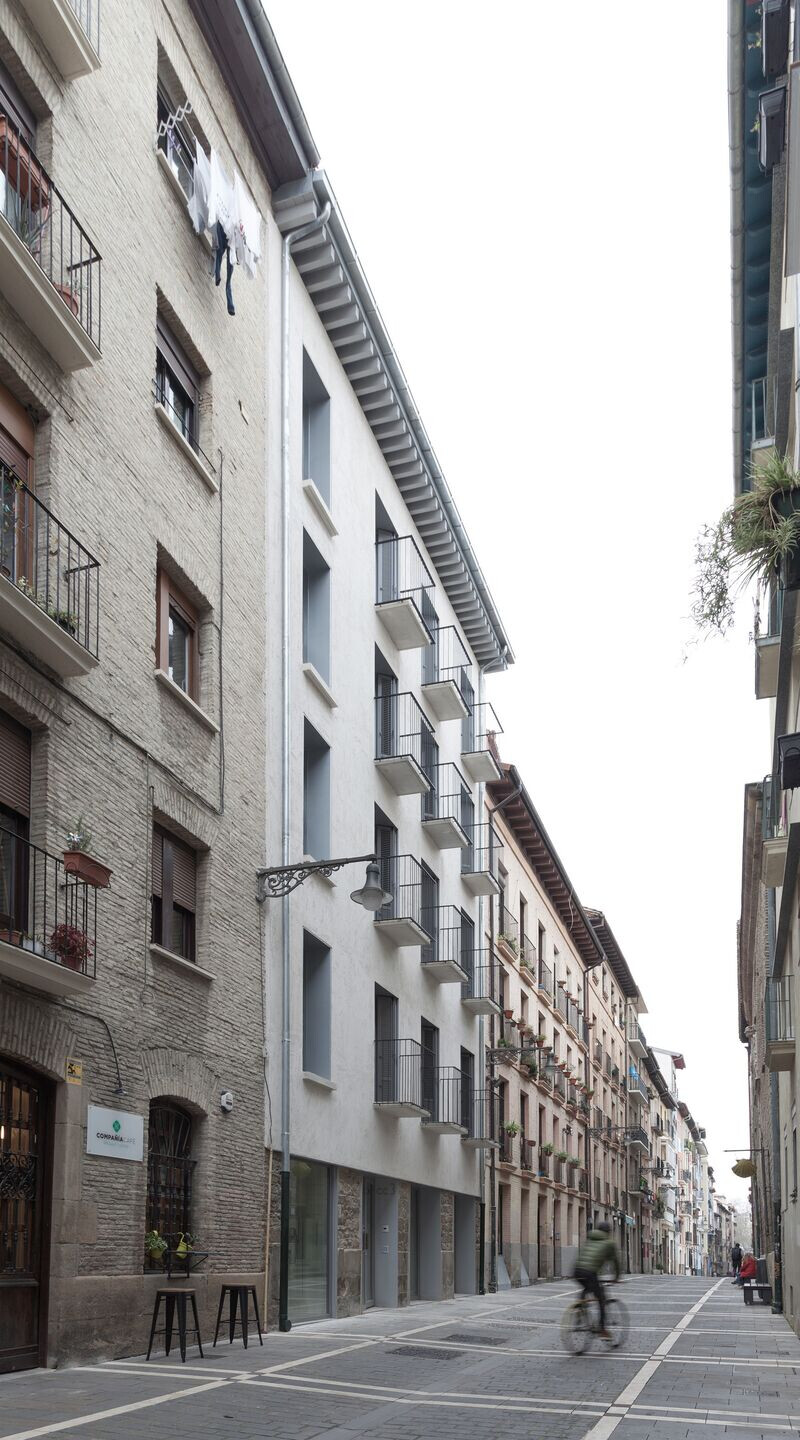 The building is located in the Old Quarter of Pamplona, next to the Cathedral of Santa María la Real, on the layout of the forum of the ancient Roman city of Pompaelo. It is a small plot with a sensibly rectangular ground plan inserted within the urban grid of the Gothic lot, which has a single street front, thus creating a drying patio that provides natural lighting and cross ventilation for the dwellings.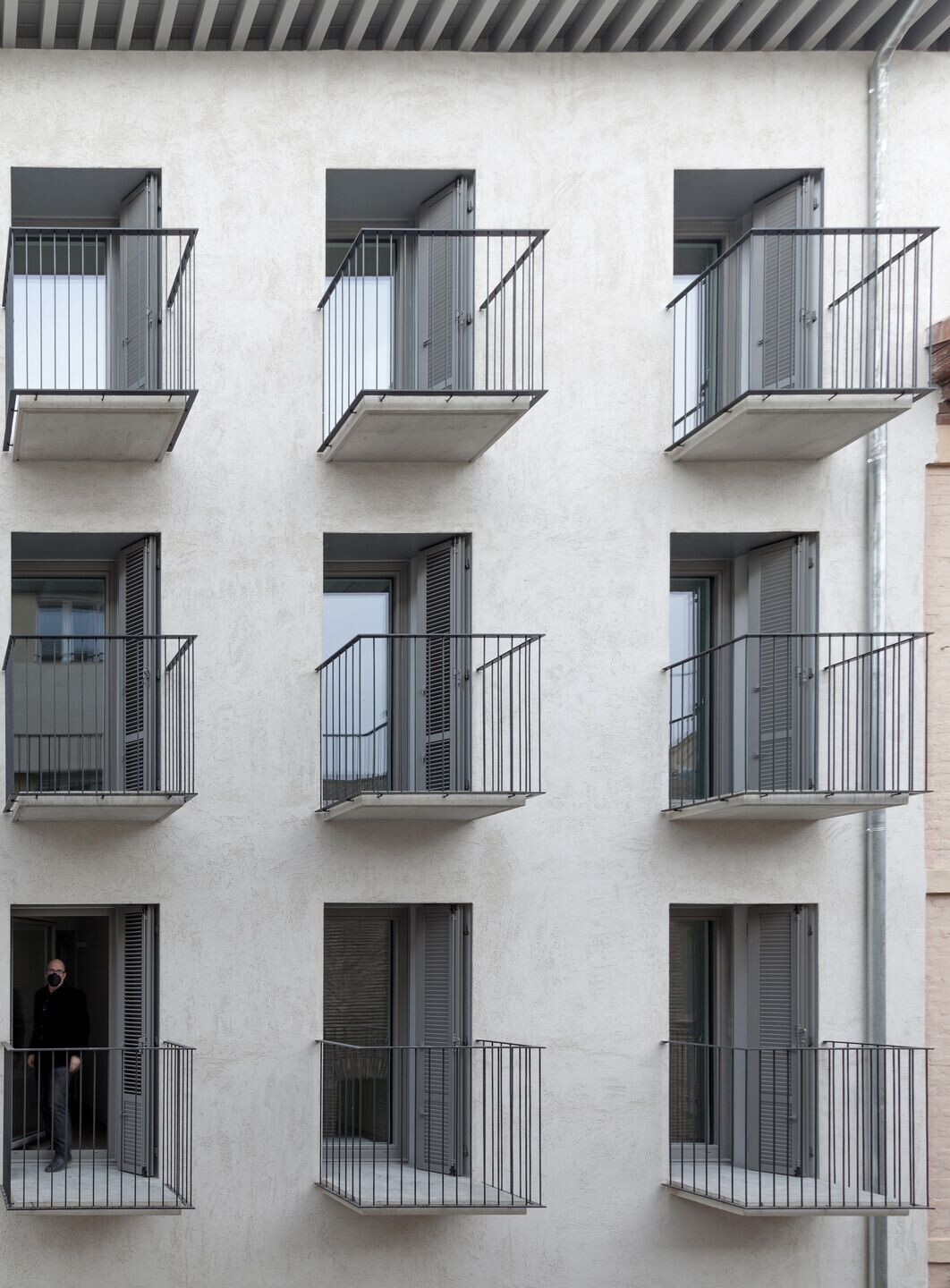 The programme consists of one dwelling per floor, three of which are two-bedroom dwellings with a surface area of around 50 m2, while the ground floor dwelling uses the sloping roof section to create a three-bedroom duplex of around 80 m2.
A simple materiality has been used in the project, highlighting the most characteristic elements of the original construction (wooden structure, masonry and load-bearing walls). In addition, a section of the façade wall of the old Roman baths has been recovered and integrated into the access to the portal.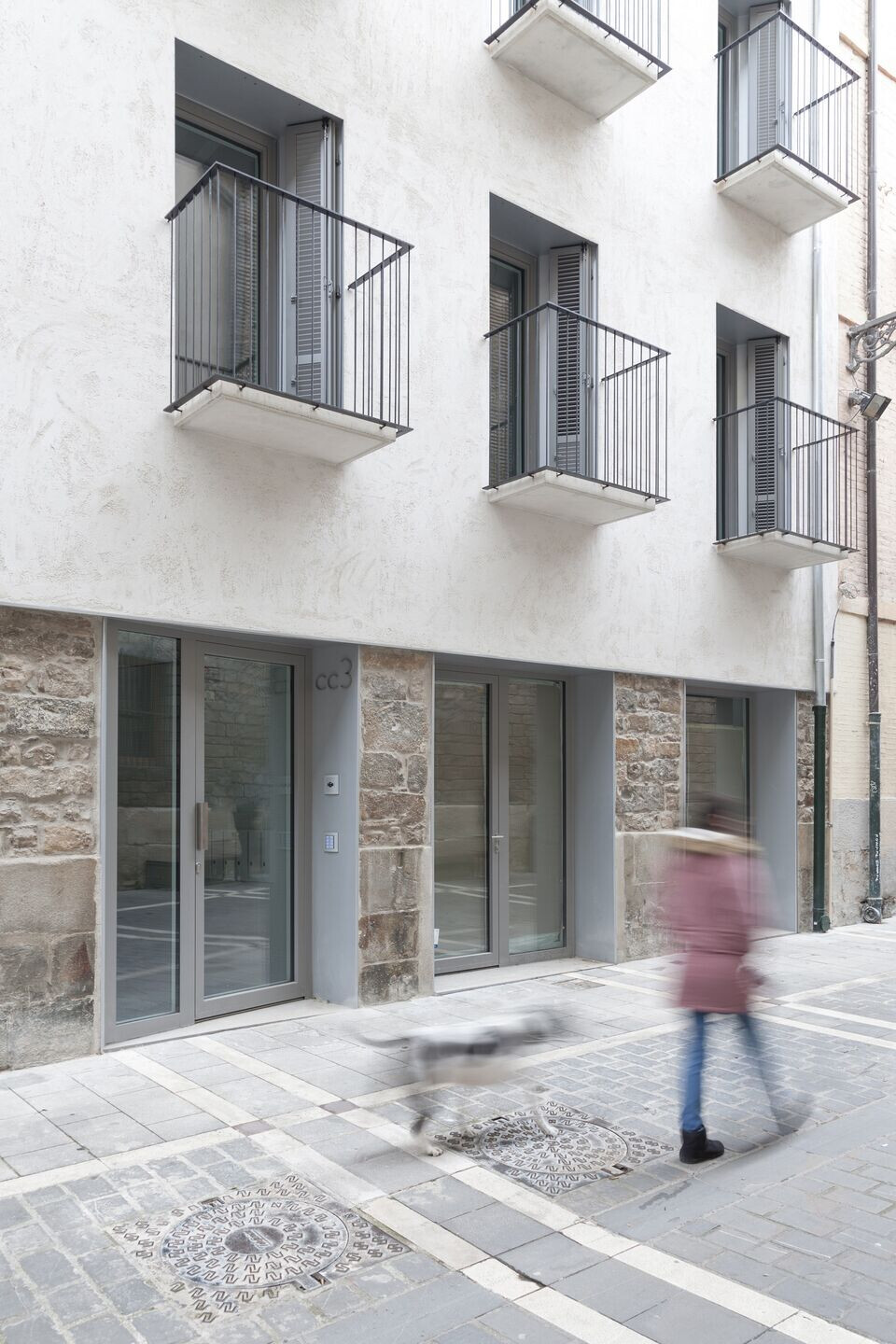 The façade, as the most characteristic element, is resolved with a lime mortar rendering, conserving the original composition of the existing openings by revising their dimensions and geometry. These are torn diagonally to give rise to a south-facing flared recess, which favours solar gain through the thick façade wall by around 30%, as well as integrating the shutters.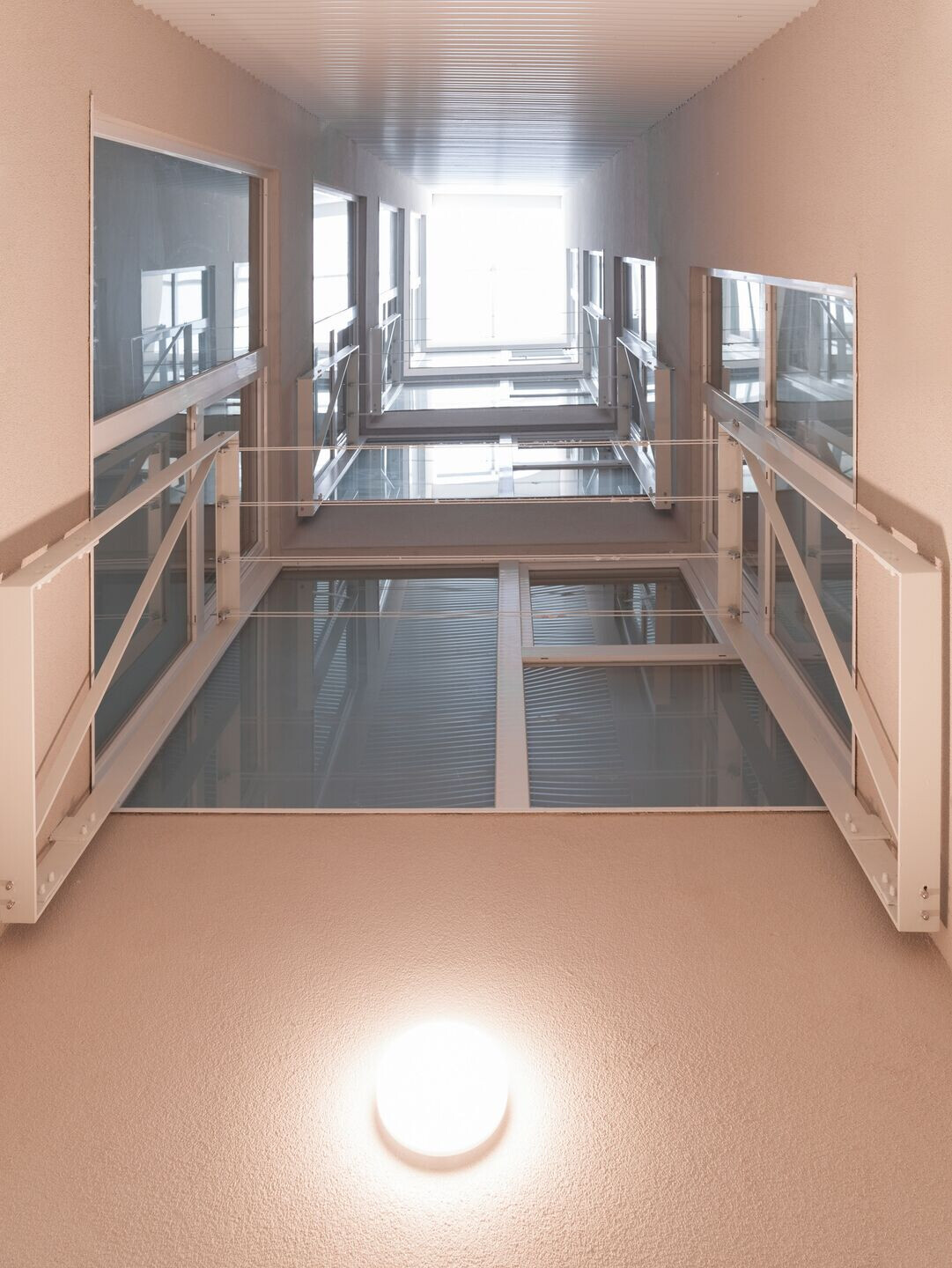 The project has been executed and certified as Enerphit, the Passivhaus standard for renovation, comprising among other aspects a continuous thermal envelope, the airtightness line, high-performance carpentry, and double-flow ventilation by means of high-efficiency heat recovery units.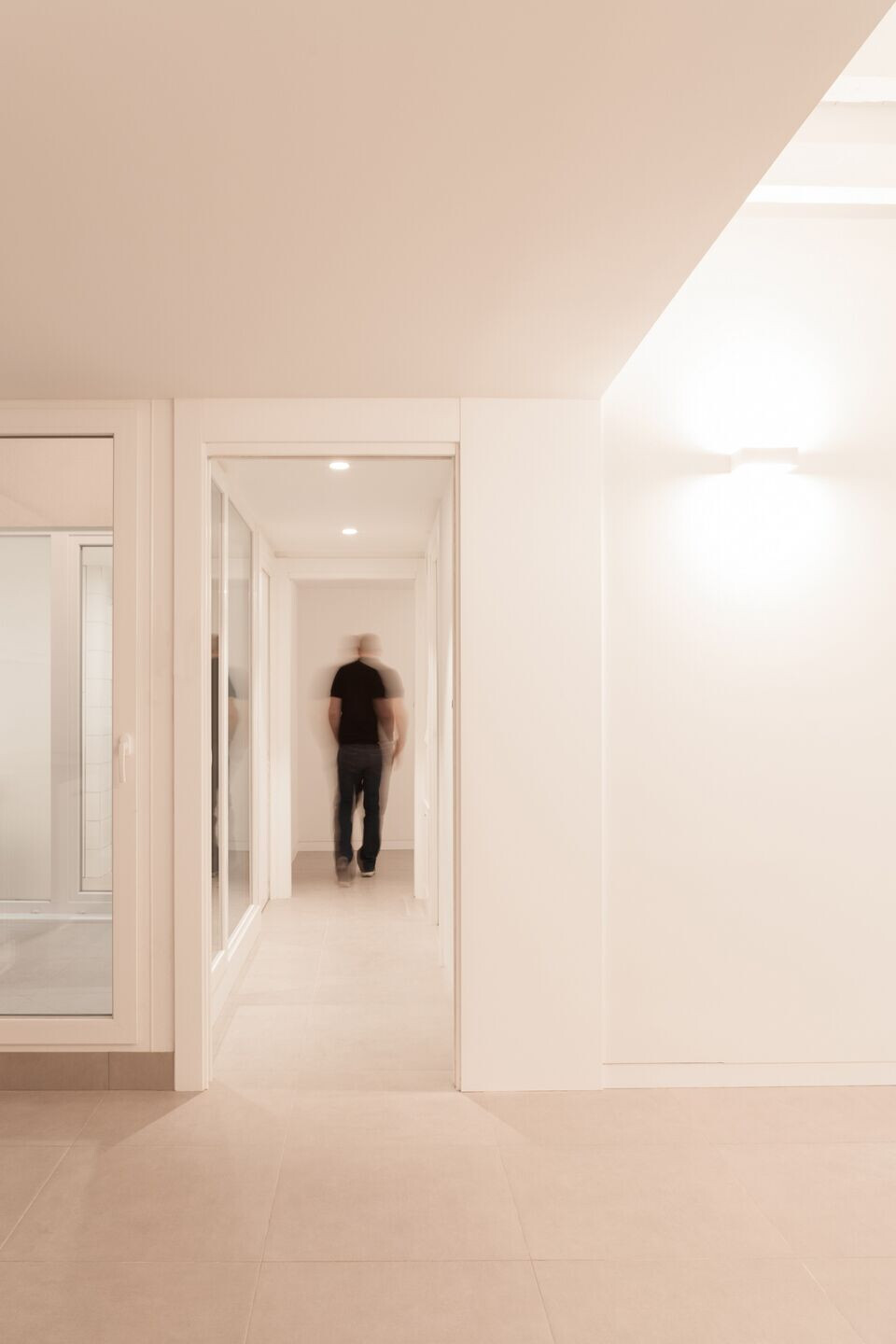 The production of hot water and underfloor heating is resolved by means of an aerothermal heat pump installation controlled by a digital centralised management system, so that the landlord (Nasuvinsa) assumes the consumption necessary to provide up to 18 degrees of interior temperature, with the rest of the cost being borne by the tenant.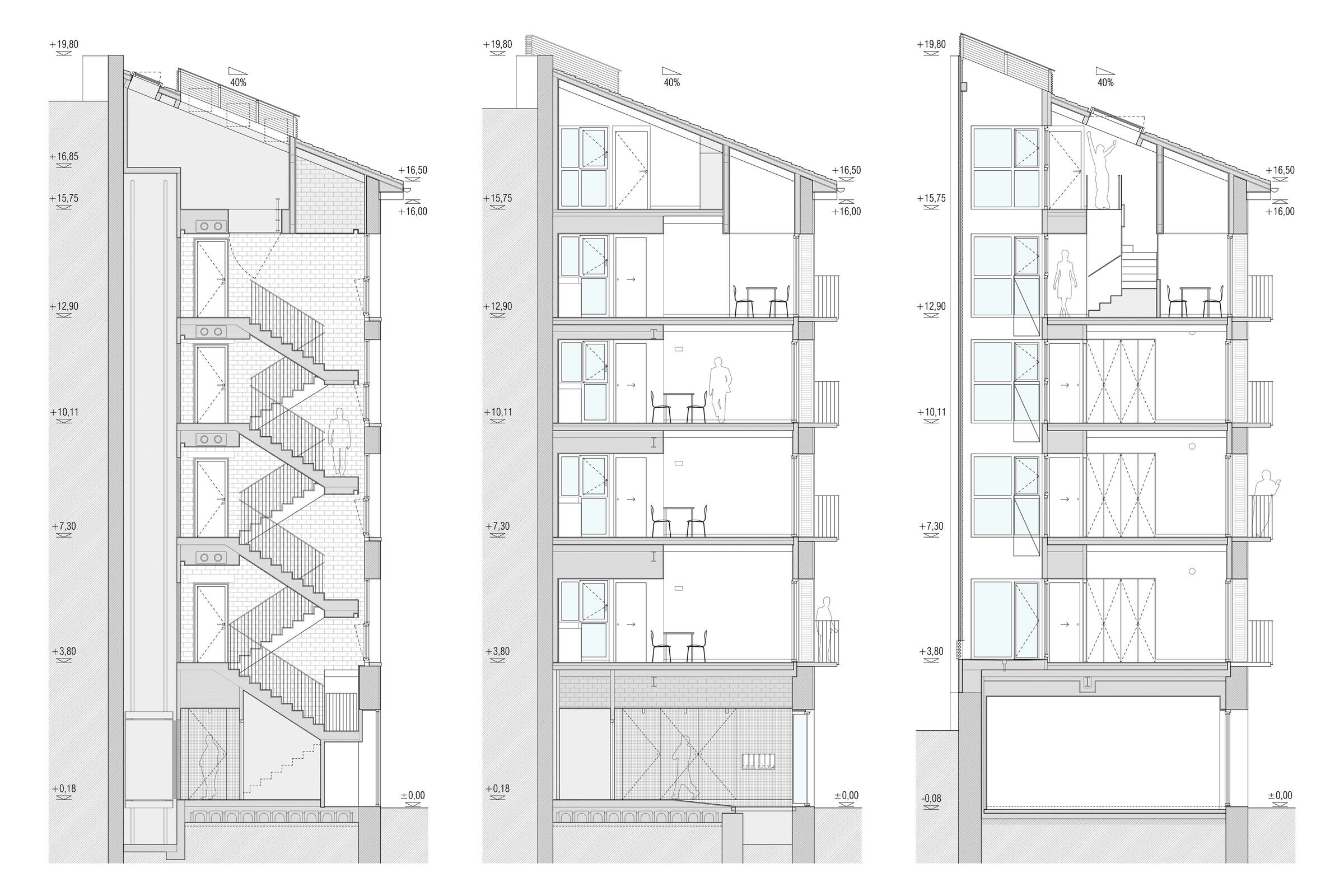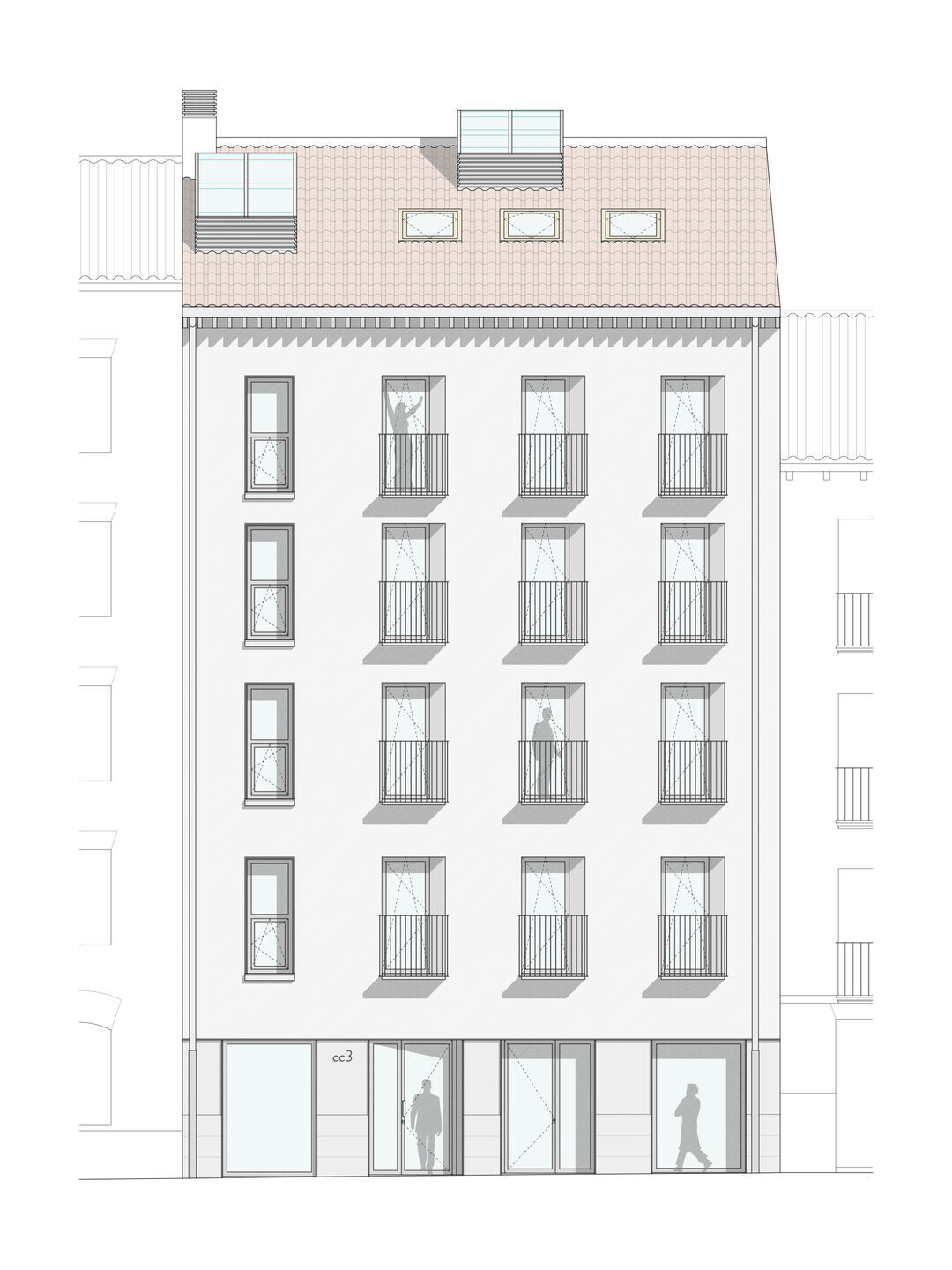 Material Used :
1. Flooring: Rocesa Atmosphere, Keramex K-3
2. Windows: Carmave Matud 120, Cortizo A84
3. Shutters: Ehret JSV
4. Roofing: Ceramic tile
5. Interior lighting: Lluria
6. Aerothermy: Vaillant
7. Heat Recovery: Siber