Celsius is a financial tech company that is revolutionizing the way individuals bank, loan, and invest. Switchup crafted a design that melds the professionalism of the finance sector and the imaginative nature of Celsius's platforms.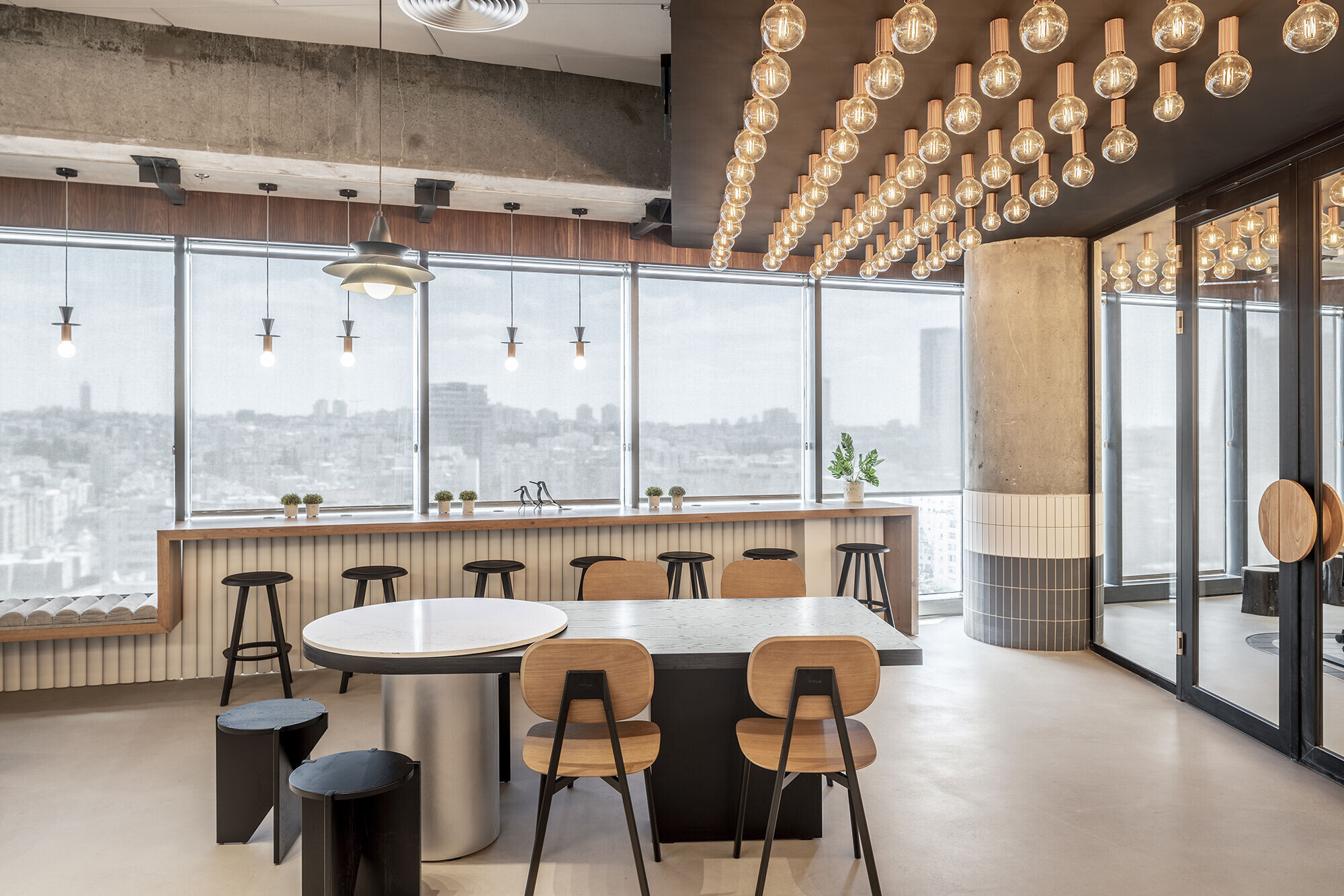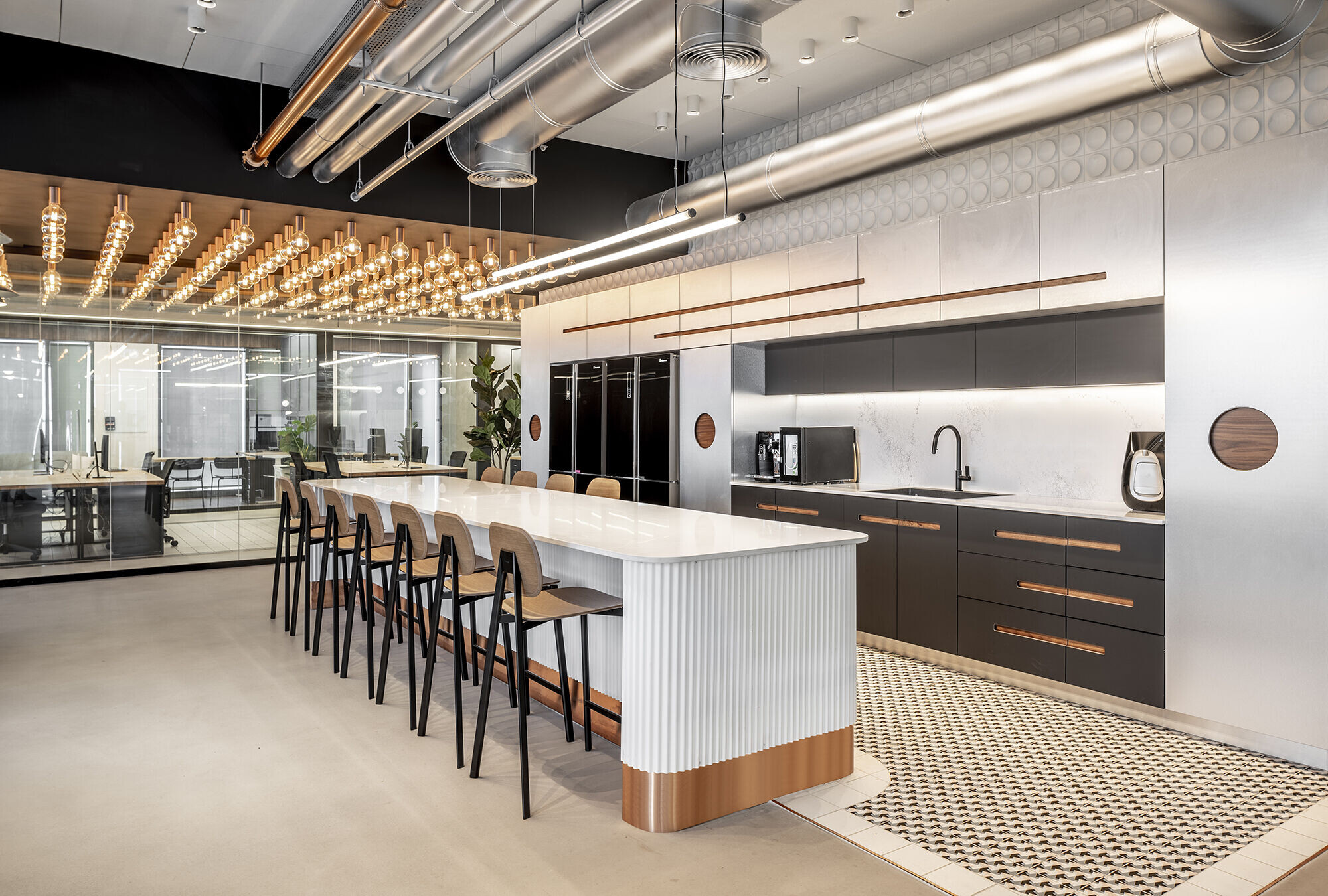 Celsius's reception area sets the overall tone for the design of the office space: clean and minimal at the offset, with notes of industrial textures and materials like concrete and metallic copper. However, beyond the minimal and industrial design elements lie a few distinctively whimsical features. For one, swings along the floor to ceiling windows offer employees and guests a playful place to relax and de-stress. Additionally, a rocket ship decal and slogan encouraging onlookers to "Dare to Explore, Innovate, and Create" promote a feeling of imagination, ideation, and entrepreneurship throughout the office.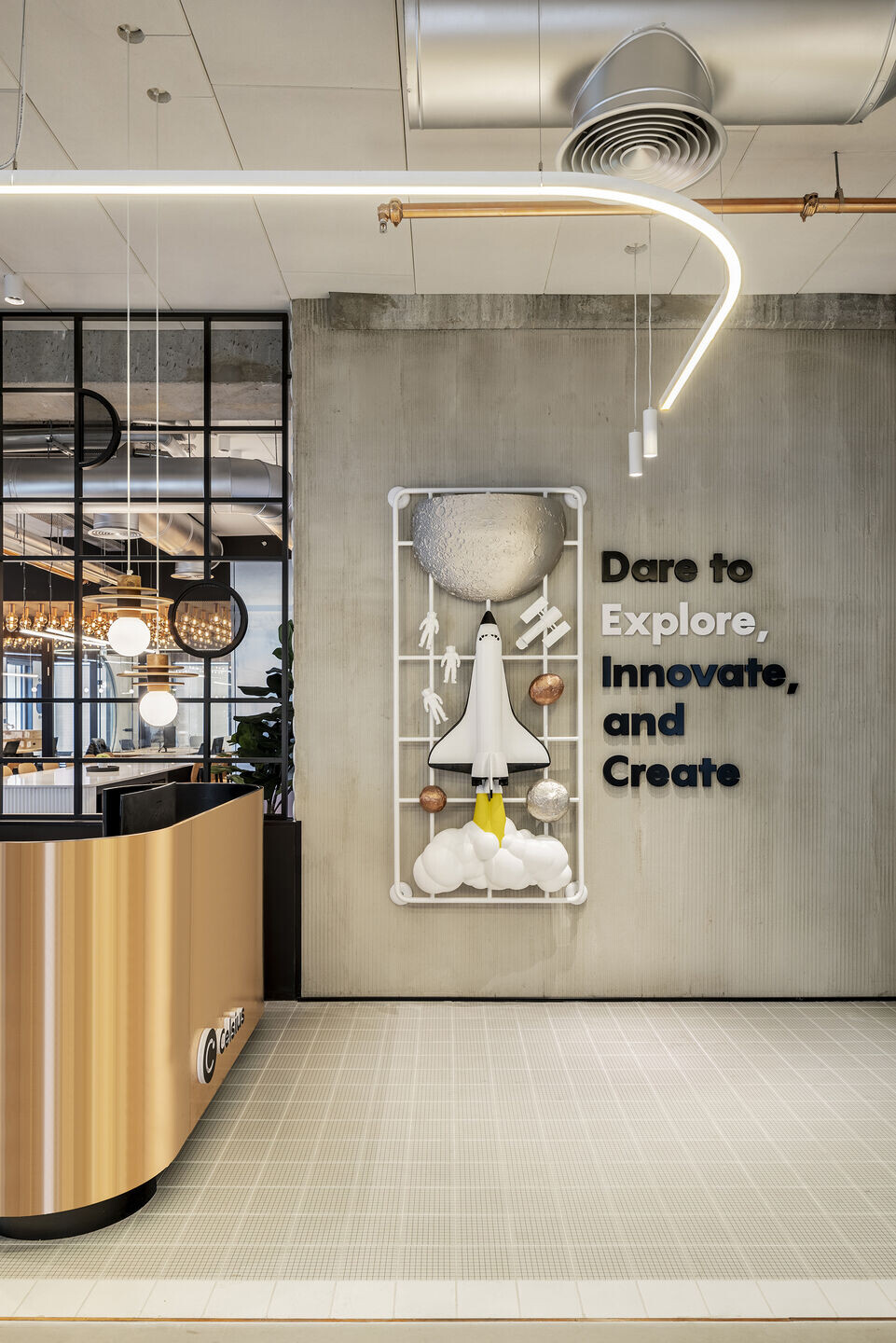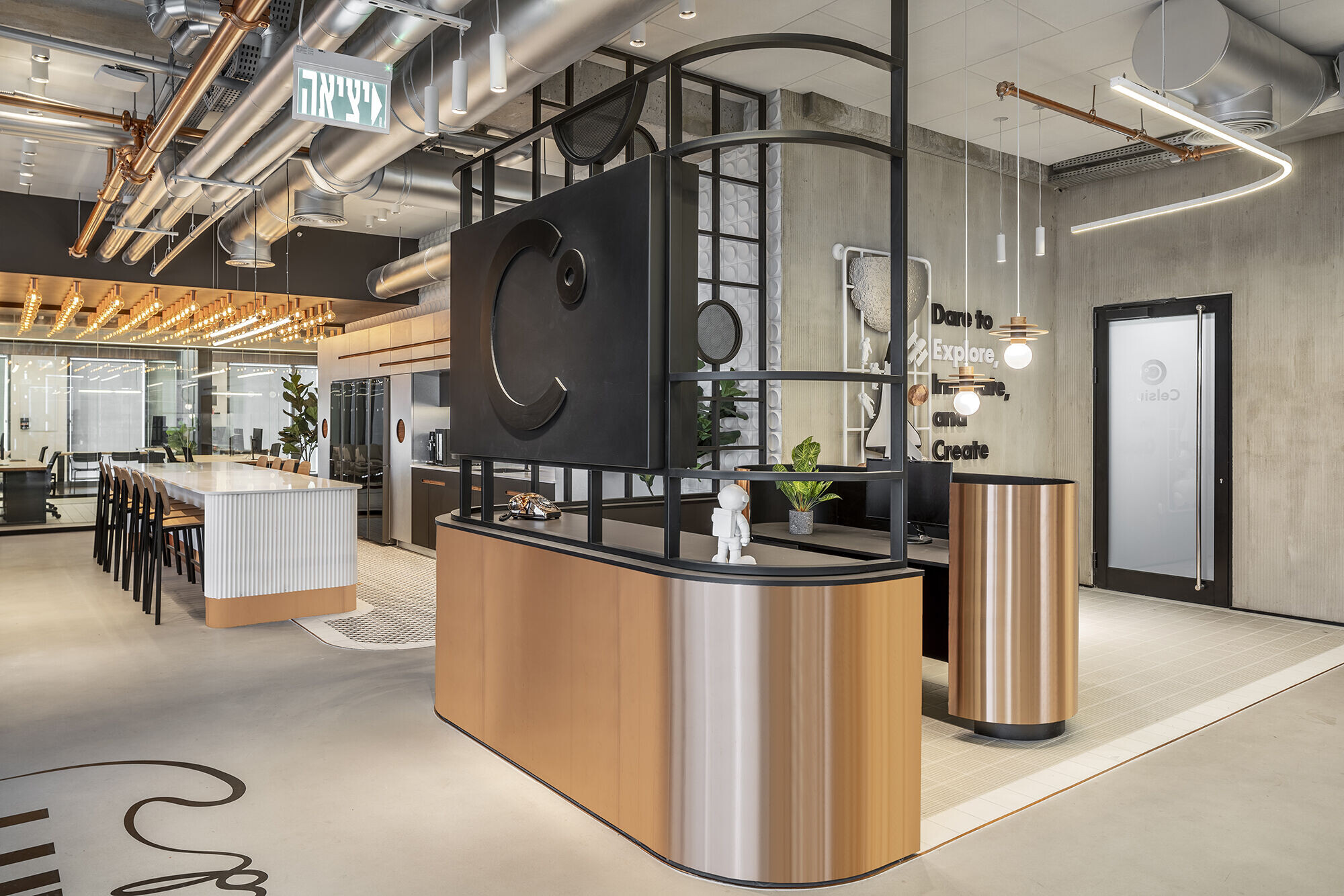 The meeting spaces within the office are bright and airy, with floor to ceiling windows and warm, natural wood flooring. Low slung ceiling lamps help the high, warehouse lofted ceilings feel cozier and more human-scaled.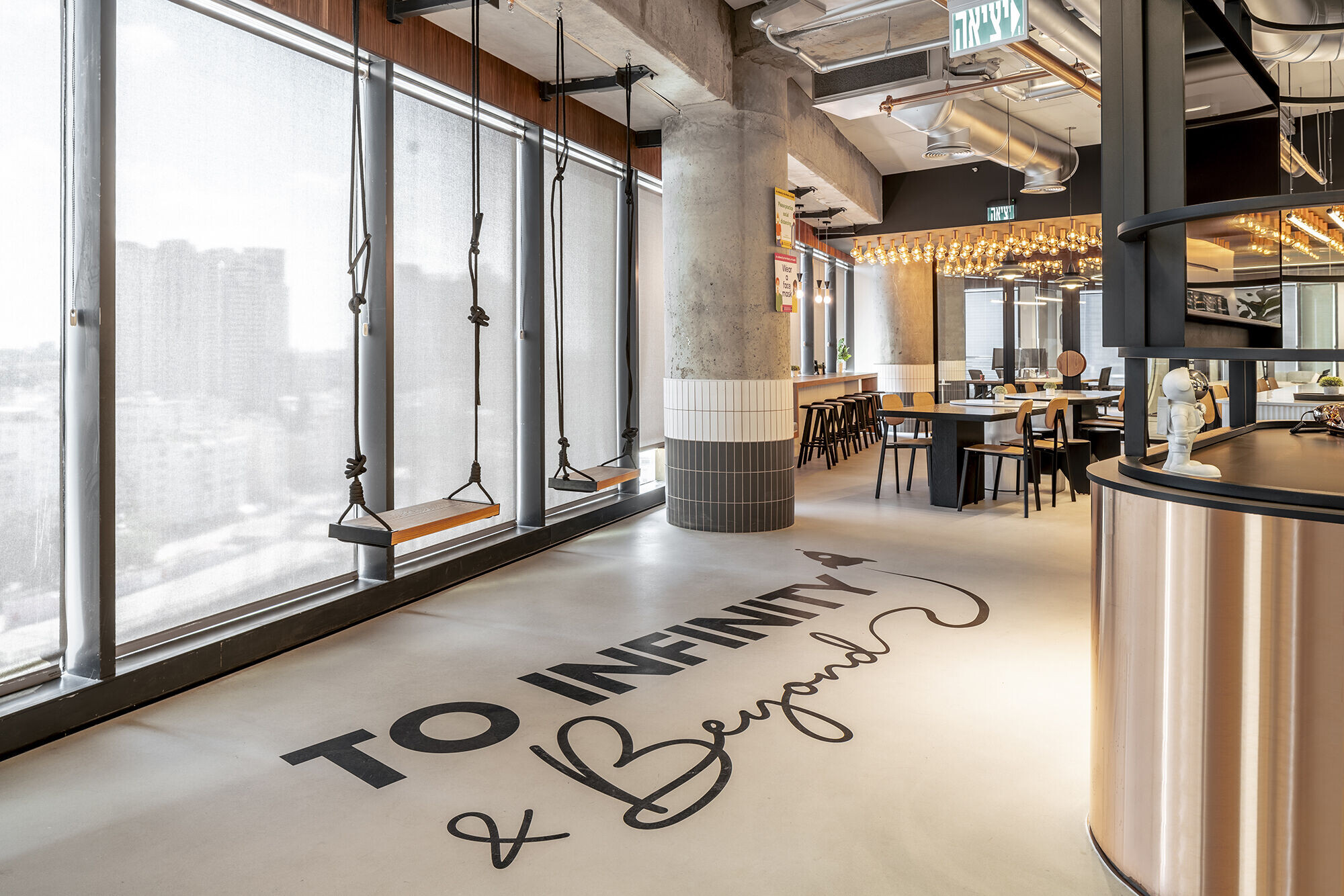 The kitchen and company lounge space continues utilization of the warm, but industrial copper piping as well as copper-tinged Edison bulbs. This, combined with the natural wood dining chairs and stools and snug dining arrangements, helps the lounge feel soothing and warm rather than cold and sterile. The long, pristine white counters and bar offers options for employees to cook together, eat together, or hold informal internal team meetings.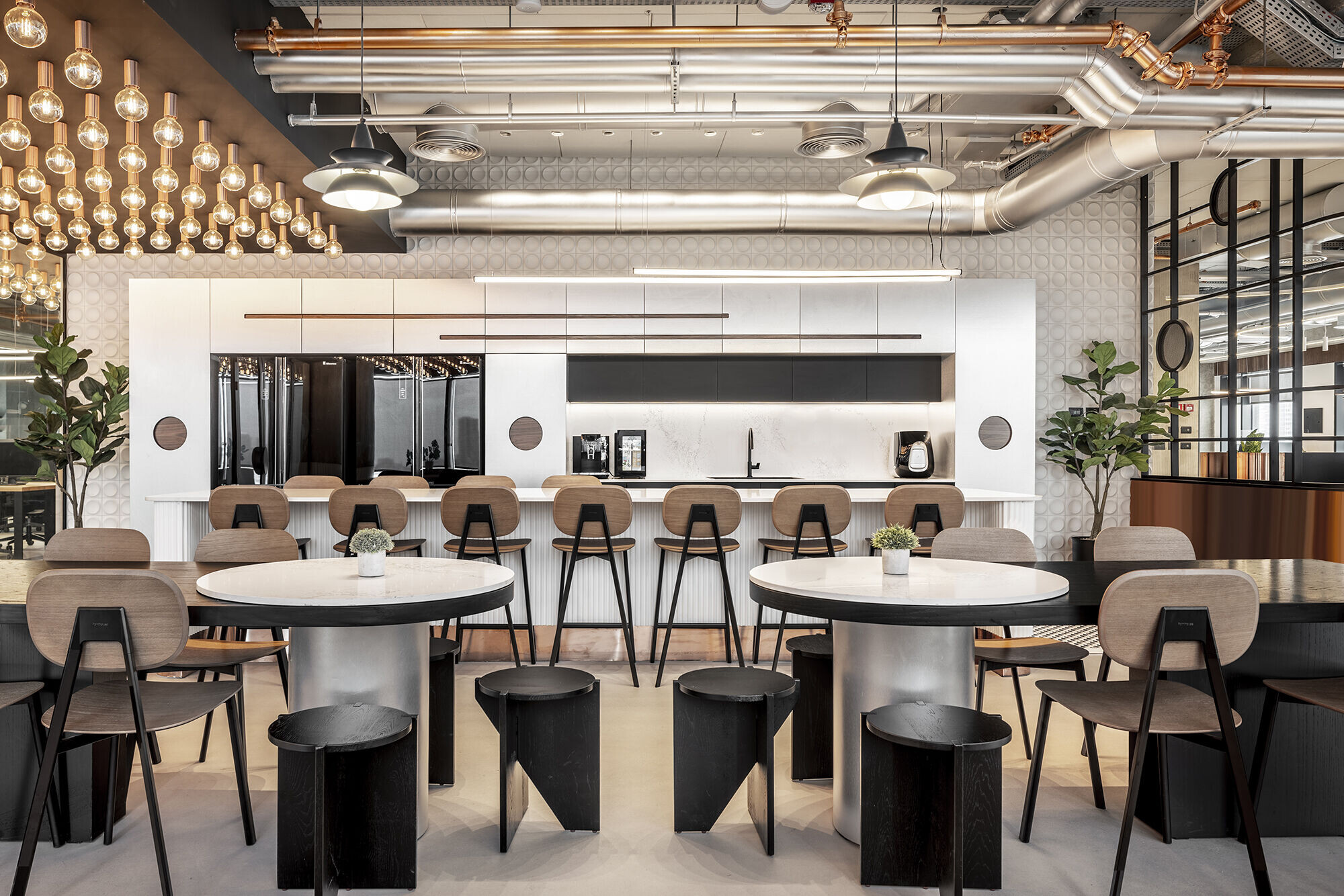 The working spaces in Celsius are an exercise in human versatility. Conventional, natural wood desks, chairs, and translucent workspace dividers offer a traditional working arrangement that is a much-needed update from the old school cubicle design. Across the aisle, glass-enclosed pods with a desk, couch, coffee table, and space for a screen give employees the ability to work however they'd like—with a little added privacy. Throughout this space, peeks of aluminum venting and the copper Edison bulbs from the kitchen give the office a unified feel.