Main Station as traffic hub and boulevard
The multiply awarded new Rotterdam Centraal station not only serves as a modern and efficient traffic hub for about 320,000 commuters every day – it has also acted as a catalyst for a massive upgrading of the neighbouring districts, because the new building has connected districts, which had previously been separated by the barrier of railway tracks.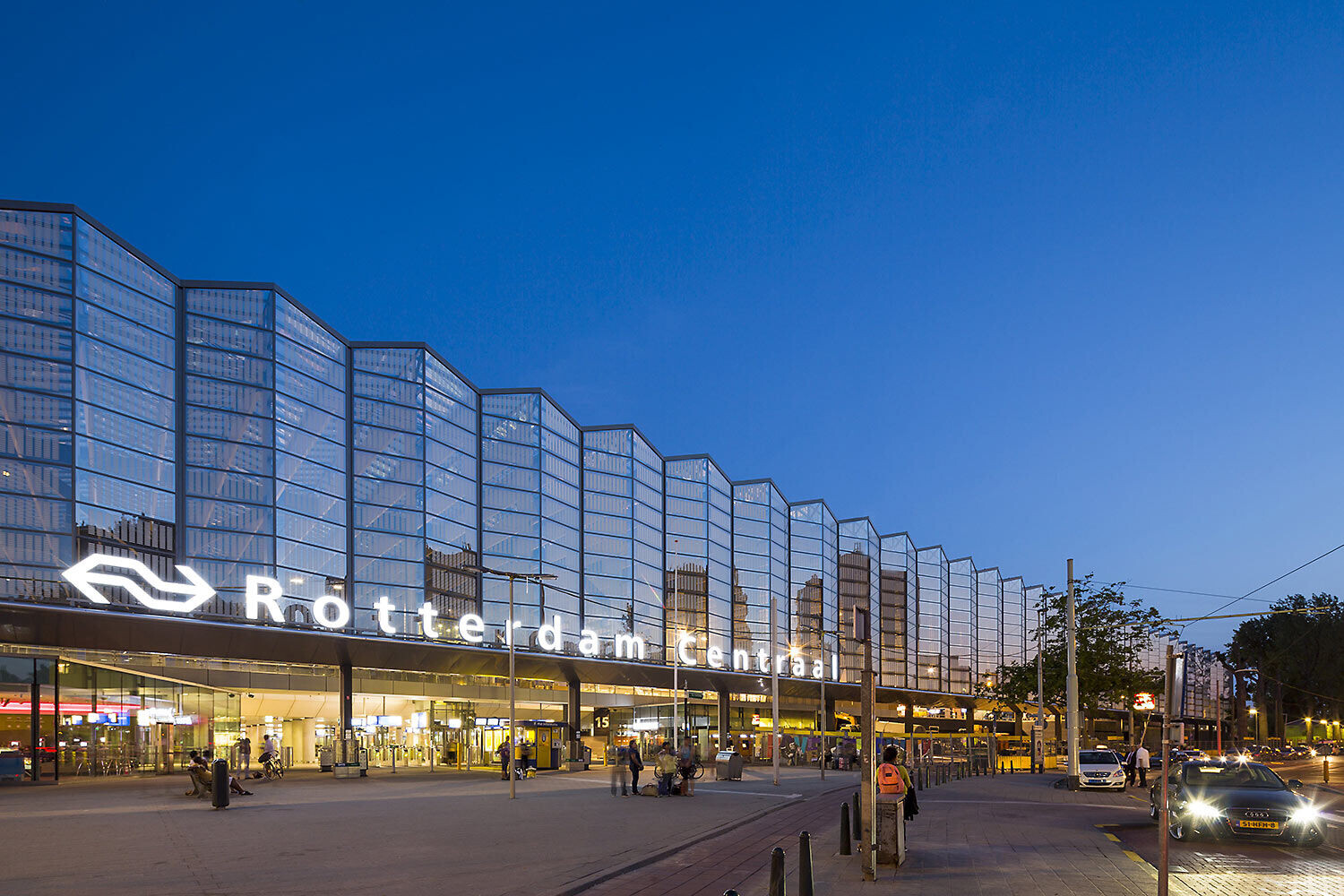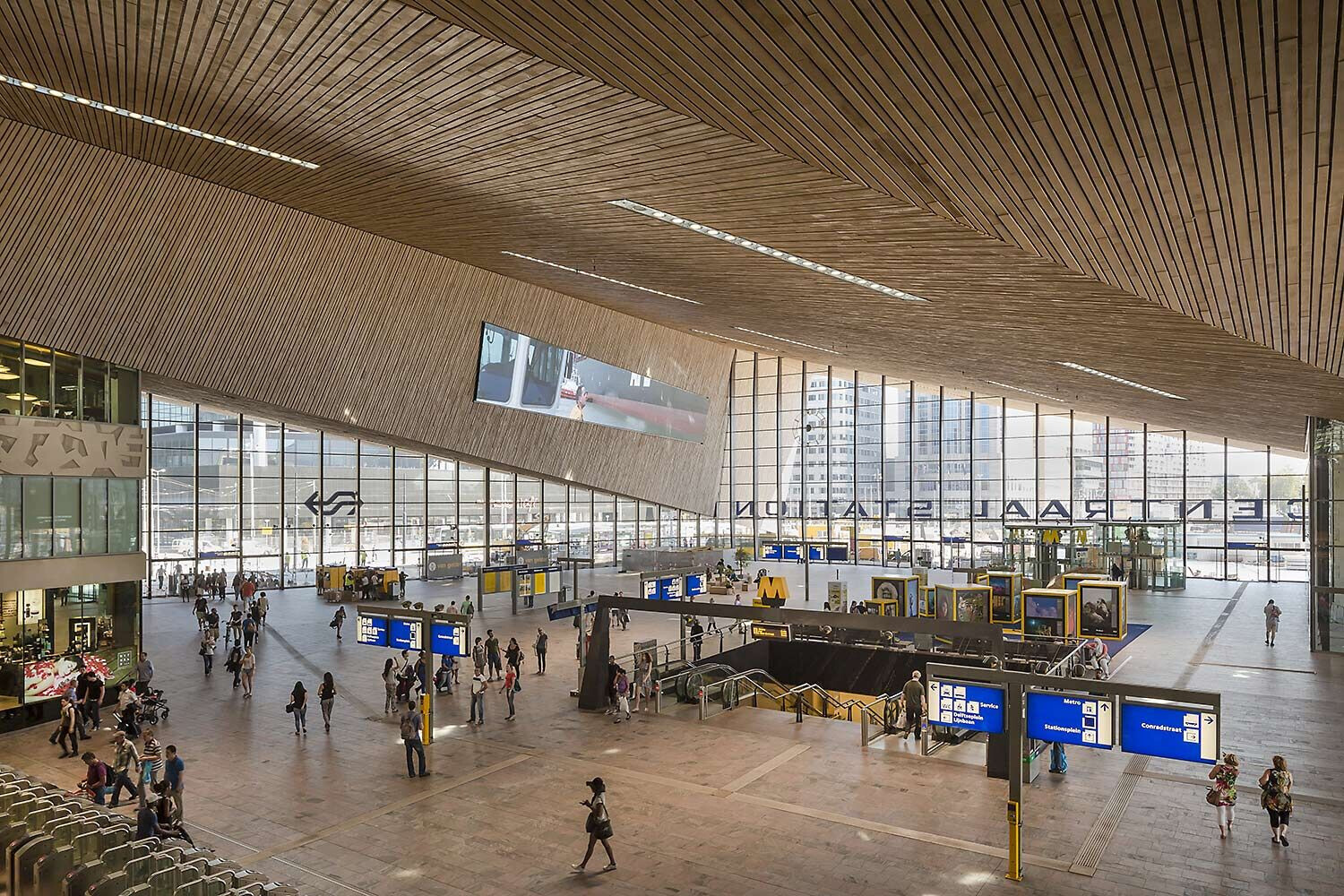 Identity-generating architecture and urban space
The idea of symbiosis is also represented inside the building: shops, high-end restaurants and bars provide further offers and ensure an additional number of visitors and welcoming interiors. This is reinforced by the new station concourse, whose generous layout and aesthetics convey the impression of a roofed piazza. Owing to its identity-generating architecture and its sophisticated sustainability concept, Rotterdam Centraal has in a short period of time become a new landmark of the City of Rotterdam.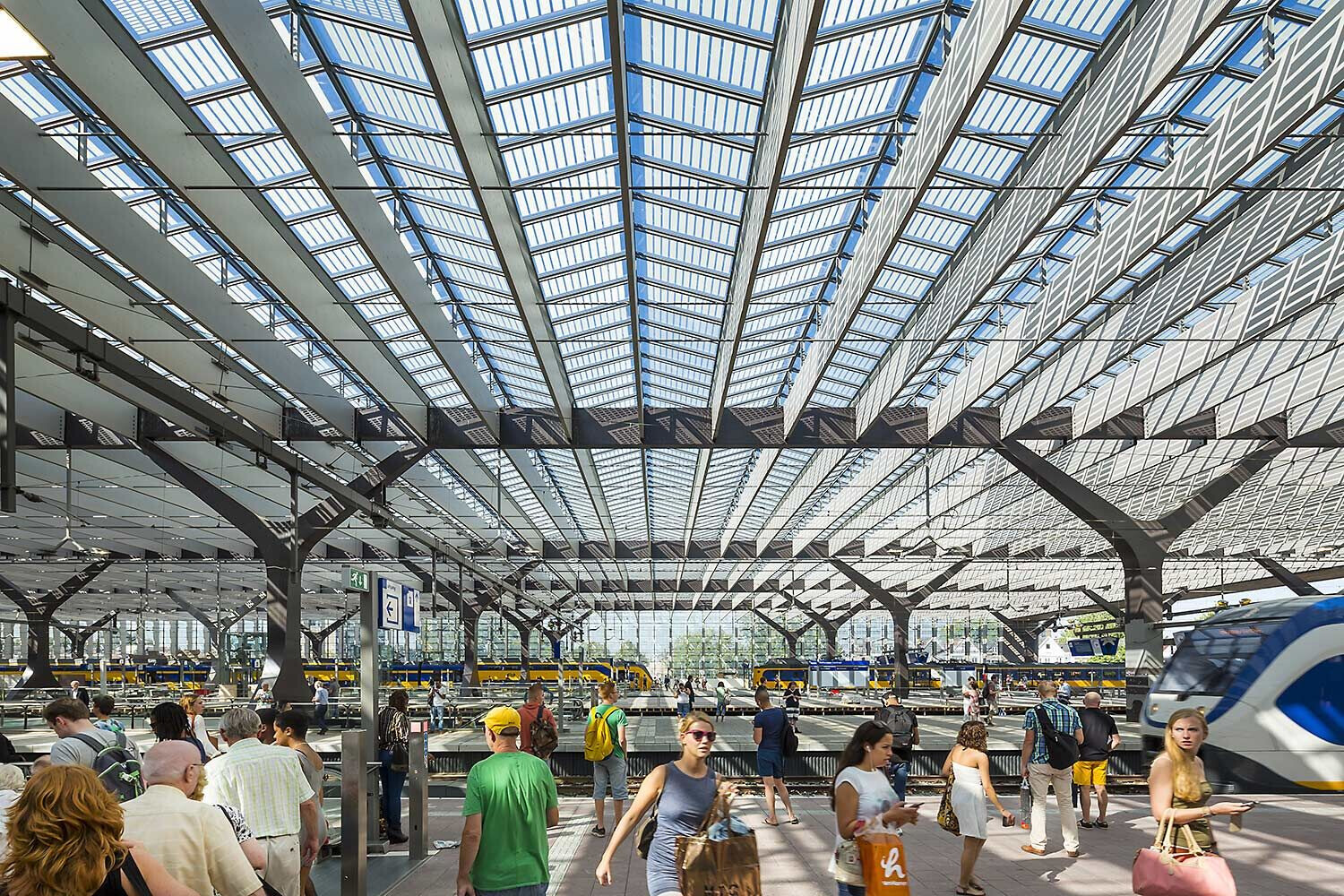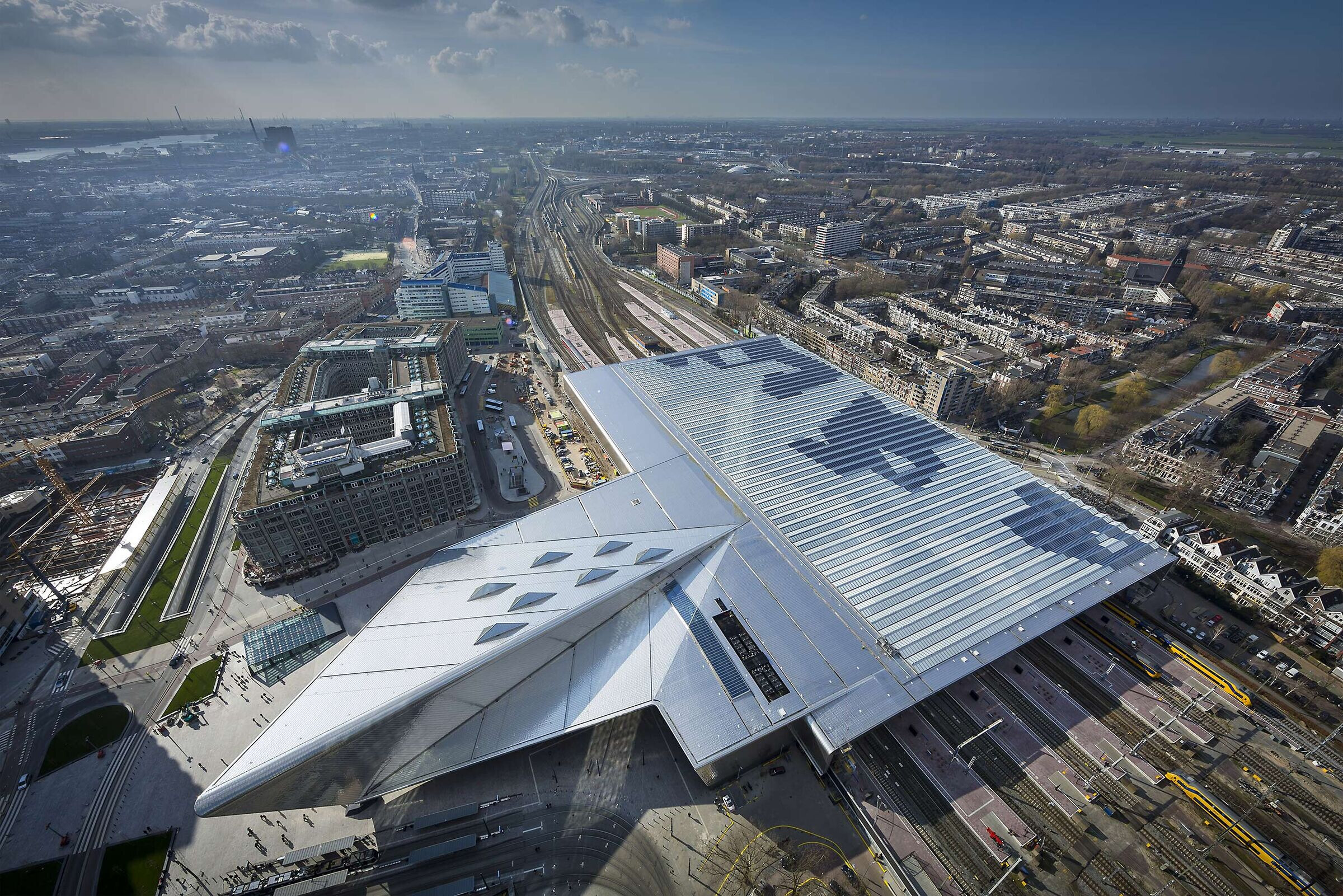 Quality materials and a striking spatial impression
The combination of generous spaces, high-quality materials and elaborate lighting design merges to form a striking spatial impression and generate a pleasant atmosphere for the users. It's a place which combines the high spatial quality of a piazza with the efficient logistics of an international traffic hub.