What was the brief?
The GCCC 360 Center of Oncology Excellence has been designed with the aim of making the patient's stay as comfortable as possible, offering personalized attention with the latest advances in medical and radiotherapy oncology, and a differentiating care model.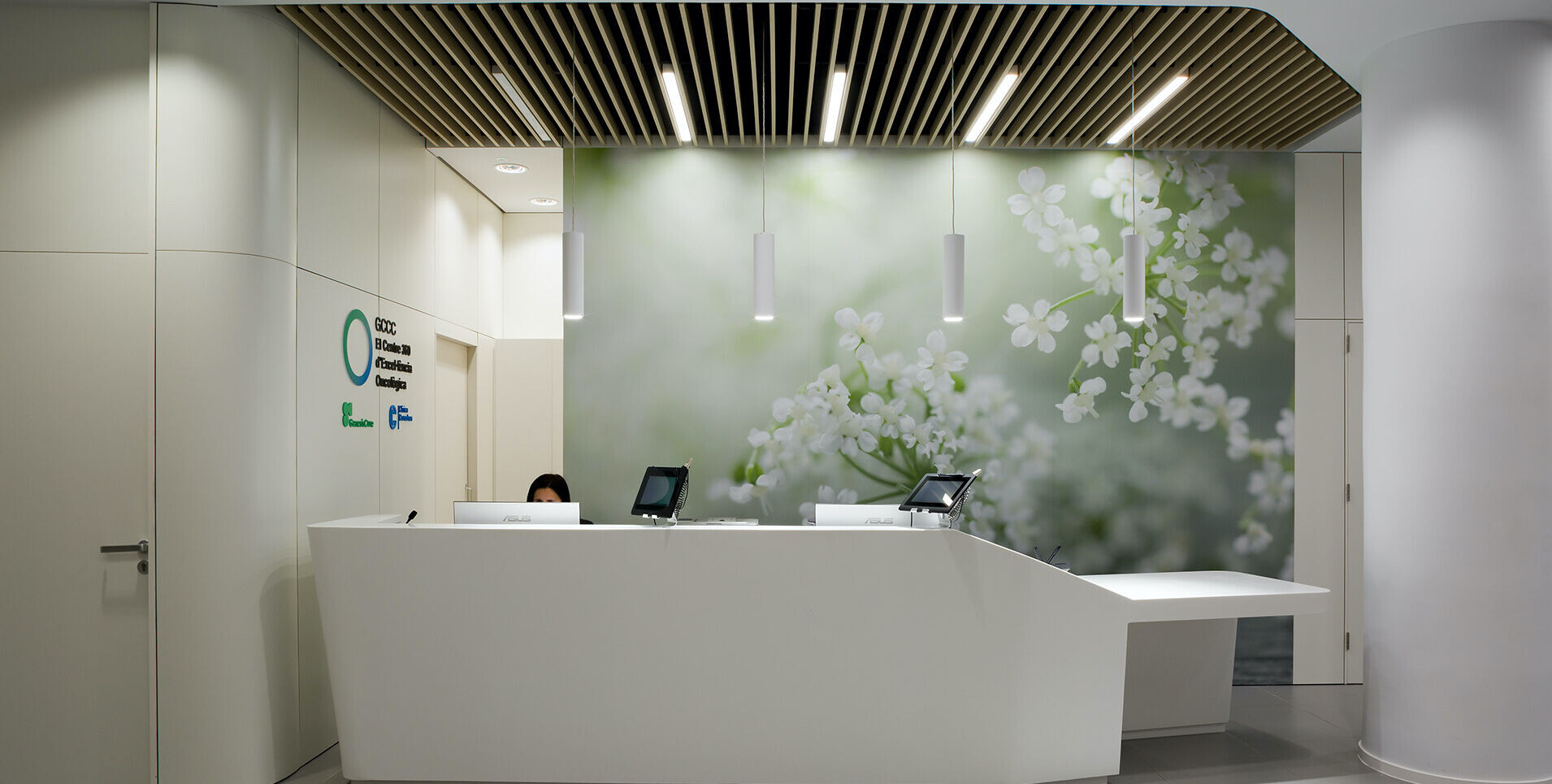 The project addresses the partial reform of the existing building, developing the program as follows: the treatment area of the new center is located in the basement -1, with a linear accelerator and a brachytherapy area; the attic floor -1 is destined to the diagnostic area, where a PET-CT has been installed; the ground floor is for outpatient use and is equipped with reception and general use spaces; and the Oncology Day Hospital is located on the third floor.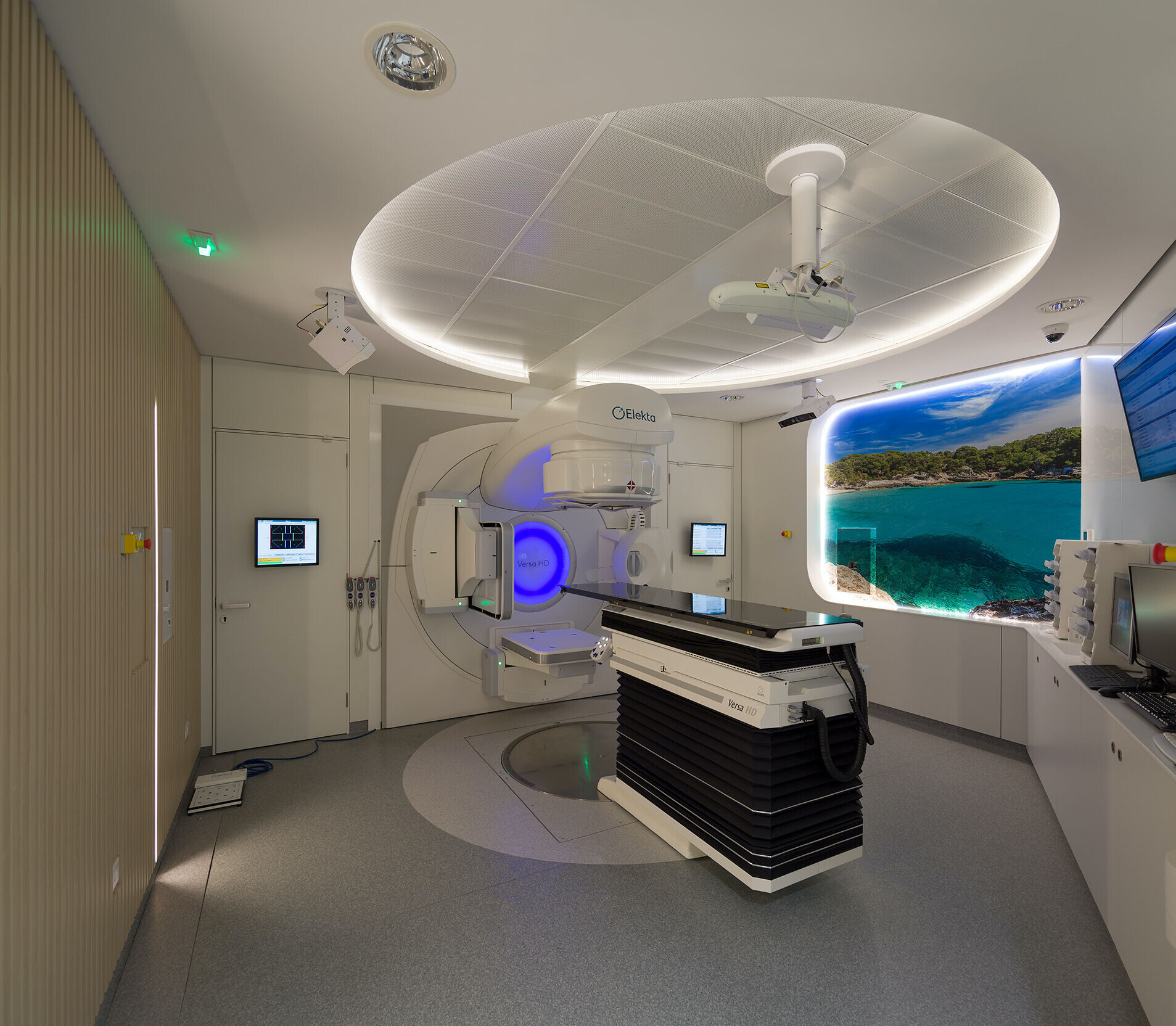 What were the key challenges?
The main key challenge in this project it was to fit a very complex functional program in an existent building, solving the low height between floors and the different levels between the inside and the outside on the main entrance.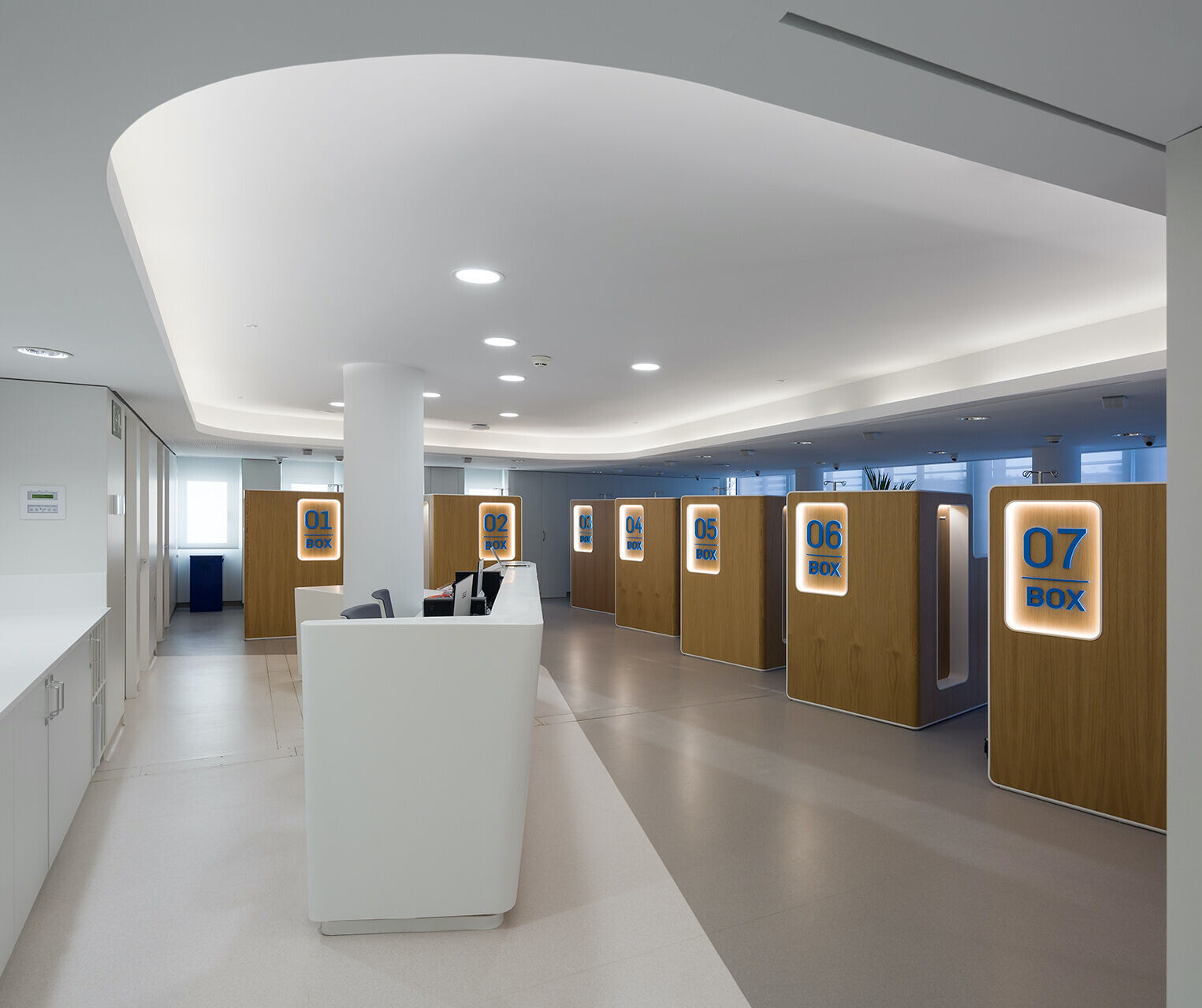 What materials did you choose and why?
The choice of materials was guided by our search of healthy spaces, an interest shared with the property. The floor is paved mainly with photocatalytic porcelain stoneware, which provides a very good resistance and helps keeping the indoor air clean, and in some spaces with homogeneous vinyl flooring. For vertical surfaces we choose photocatalytic paint, another healthy choice, and HPL laminate in spaces with high traffic to protect walls, the HPL finish providesa high resistance to scratching, cigarette burns, chemical and household products, cracks, shocks and abrasion, and it's a finish with great ease of cleaning.
Material Used :
1. Facade cladding: Vertical extruded aluminium slats
2. Flooring:
Material type: Homogeneous vinyl flooring
Product: ECLIPSE PREMIUM LIGHTMEDIUM WARM GREY 988
Brand: TARKETT
3. Doors:
Material type: Hinged leaf carpentry, with 46 mm DM core and laminated in 1 mm thick HPL
Product: HPL
Brand: POLYREY
4. Interior lighting:
Material type: Downlight
Product: GREENSPACE DN470B PSED-E 1xLED20S/840
Brand: PHILIPS